Recipes, skills and heritage preserved for 4 generations
Adapted from Source: @where.is.karl
Sharing a piece of history with my elders is a simple pleasure I find in life – from being a regular at the same prawn mee stall my ah ma used to frequent in her teens, to getting a trim at the same ancient barbershop all my life. But with trades vanishing before our eyes and heritage hawkers getting in their ages, the last vestiges of Singapore's culture are in danger of being left behind.
Thankfully, some age-old family businesses continue to prevail through generations. Their current owners have all, in some way, sacrificed their own ambitions to take over the mantle and preserve the culture of their forefathers – and we'd like to take this opportunity to appreciate their dedication.
1. 4th Generation, The Old Stall Hokkien Prawn Noodle
Old Stall Hokkien Prawn Noodle is so proud of their rich heritage circa 1943, that the words '4th Generation/第四代' are plastered on the stall's signboard – in bigger font than the stall's name itself.
Source: @ahsoh.sg
They claim to be one of Singapore's first prawn noodle stalls, and have 3 outlets islandwide. A bowl of Pork Rib Prawn Noodle – topped with kangkong, bean sprouts and pork lard and blanketed with their signature homemade chilli – costs $4. Just be prepared to queue, as even after all these years, their outlets remain a hit. And in case you can't get enough of their hae bee (dried shrimp) -infused chilli, it is also sold separately in small tubs at $4 each.
Address: 120 Bukit Merah Lane 1 #01-58 Alexandra Village Food Centre
Opening Hours: Monday 8.30am – 3pm, Wednesday to Sunday 8am – 3pm, Closed on Tuesdays
Telephone: 9853 9630
2. Lucky Star Hair Dressing Salon
No cool interior decor. No men in suits, sporting the latest pompadour. Owner Selvam wears a standard white shirt every day of the week, working his deft hands through the scalps of men, ever since he took over the shop from his father.
A far cry from the modern salons that reek of perm chemicals and hair dyes, Lucky Star Hair Dressing Salon offers efficient service with no frills – except for an amazing massage at the end of each haircut.
Testament to the standards they have maintained over the years, the 62 year-old establishment has sustained a loyal following, including elderly gentlemen who have patronised the shop all their lives. A haircut will set you back $15 and a wet shave with hot towel is $8, but there's nothing more satisfying than a good old-fashioned grooming experience.
Address: 140 Upper Bukit Timah Road, #02-16, Beauty World Plaza, Singapore 588176
Opening Hours: 9am- 8.30pm
Telephone: 6468 9080
3. Dong Po Colonial Cafe
Source: @mr_loki_p0tat0
Giving up your job to open a cafe sounds pretty hipster, but when baking is in your blood, it isn't so absurd. Founded in 2013, Dong Po Colonial Cafe is former graphic designer Kelvin Soh's attempt at resurrecting his family's timeworn recipes – passed down from the 50s – for the new generation.
After years learning the trade from the then-popular GH cafe, Kelvin's great-granduncle set up a coffee shop along Killiney Road. Since then, a passion for baking developed down the family line, and Kelvin is keen to keep his family's recipes alive.
Buttercakes dipped in kopi, something most Gen-Xers will remember, Source: @makanwarrior
Tiled flooring and antiquated furnishing accomplish in making this 'kopitiam' both old school and atas looking. And with traditional treats like butter cakes, lemon rolls and a good old kaya toast, you're sure to roll back the years with a trip there.
Address: 56 Kandahar Street, Singapore 198904
Opening Hours: 8am – 9pm on Tues – Thurs, Saturdays, 8am to 10pm on Fridays, 10am to 10pm on Sundays, Closed on Mondays
Telephone: 62981318
4. CYC The Custom Shop
Source: @cyc_thecustomshop
One of the pioneers of custom made shirts in Singapore, what was originally just a tiny shop on Hill Street now stands amongst the most recognisable tailor brands in Singapore. What was formerly known as CYC Shanghai Shirt Company has developed tremendously, mostly under the stewardship of the founder's daughter-in-law May Lee.
Only 12 when she first started her apprenticeship, she went from days of spending 17 hours making shirts, to owning a factory manufacturing for corporations and political and business leaders, such as the late Mr Lee Kuan Yew.
And with May Lee's daughter now the firm's Managing Director, and granddaughter taking interest in becoming the fourth generation owner of the company, the heritage of the once-humble tailor shop looks set to continue.
Address: Blk 994 Bendemeer Road #04-05/06/07 B Central, Singapore 339 943
Opening Hours: 9am – 6pm
Telephone: 6298 2001
Website
5. Bee Heng Popiah
Source: @charlotte8889
Instead of turning to Macs or delivery like every other time on lazy days, have a popiah party from the comfort of your home – without even getting your hands dirty!
Offering DIY popiah sets and private popiah chef services, Bee Heng Popiah envisions popiah to one day equal fast food as a primary snack option in Singapore. For a minimum of 2 hours, one of Tan's family members will bring their stall to your home, covering both preparation and cleaning. They'll even give you a lesson on popiah wrapping and all its glorious history.
F1 stars Webber and Vettel learning how to make a popiah. Source
Helmed by 24-year-old Marcus Tan, the stall serves Hokkien-style popiah, with each turnip and prawn-filled roll costing $2.20.
Modern looking website and innovative ideas aside, Tan still maintains the same traditional recipe that his great-grandfather created more than 80 years ago. The process might be tedious, but he understands it's all necessary to preserve that time-honoured taste of their popiah.
Address: Newton Food Centre #01-12, 500 Clemenceau Avenue
Opening Hours: Noon – 11.30pm daily, closed on Thursdays
Telephone: 62520551
Website
6. Islamic Restaurant
Their walls are decked out in photos of all their famous customers Source: @zhiqin84
Sitting along a row of restaurants opposite Sultan Mosque is Islamic Restaurant, an establishment that has been around for close to a century. Counting dignitaries like the late ex-president SR Nathan and Malaysian PM Najib Razak among their fans, the eatery's Turkish-Indian style of biryani has stuck largely to the same recipe since their inception. Some have even claimed their Mutton Beryani ($10) to be the best in Singapore.
And with their 'Dial-a-beryani' delivery service, even couch potatoes have no excuse to miss something distinctly part of Kampong Glam's heritage.
Address: 745 North Bridge Rd, Singapore 198713
Opening Hours: 10am – 10pm
Telephone: 6298 7563 | 'Dial-a- beryani' and catering hotline: 6296 1161
Website
7. Pek Sin Choo Tea Merchants
If you're a bak kut teh lover, chances are you've already had a taste of Pek Sin Choon. Supplying tea leaves to 80% of bak kut teh shops, the establishment in Chinatown is crammed full with packets of tea leaves in every corner. It's seen through 4 generations, 3 different locations and yet maintains its traditions.
Source: @shamalatan
Probably the only tea store in Singapore that still packages tea leaves by hand, owner Mr Kenry Peh has refrained from using machinery to maintain the personal touch which helps protect the tea's potency and longevity.
Source: @linsitong
And while you might prefer the latest concoction from Gong Cha over a cup of Pu'er tea, Mr Peh stands by the rich heritage of chinese tea, vouching for many of its health benefits. Step in for a tea ceremony session, and who knows, you might just fall in love with traditional Chinese tea!
Address: 36 Mosque St, Singapore 059514
Opening Hours: Monday to Saturday 8am – 7pm, Closed on Sunday and Public Holidays
Telephone: 6323 3238
Website
8. Original Simon Road Fried Hokkien Prawn Mee
Source: @rexy_chan
Originally tucked in a corner of Simon Road coffee shop but presently located in Hougang, Simon Road Fried Hokkien Mee had a humble following back when our grandparents were still kids. Over the years, the recipe has been passed down the family line from father to son, generation after generation, each serving to build up the stall's reputation while maintaining the authenticity of the dish.
Source: @i.makan.sg

Present day owner Mr Tan Yew Lee is the 4th generation main chef of their Hokkien Mee and serving several years of apprenticeship, he has all the skills of his father and grandfather before him. Advance orders are also accepted via mobile, if you do not wish to queue.
Address: Blk 210 Hougang St 21, Singapore 530210
Opening Hours: Tuesday to Sunday 12pm – 10.30pm, Closed on Monday
Telephone: 9820 2888
Website
9. Tong Heng Confectionery
Source: @aroidairy

Based along South Bridge Road for the past 32 years, Tong Heng Confectionery specialises in Cantonese pastries. Despite also selling mooncakes, biscuits and kaya, they are best known for arguably the tastiest egg tarts in all of Singapore. Made with an age-old recipe, their iconic diamond shaped egg tarts are so popular that an average of 5000 pieces are sold each day.
Source: @yeejoo1991

Ms Ana Fong currently heads their flagship outlet and Tong Heng was founded by her great-grandfather who started out as a pushcart hawker selling hot drinks and pastries.
While most companies have turned to automation to save labour costs, Tong Heng sticks to traditional methods of rolling and moulding pastries by hand, for they believe that the taste will be lost once the production line becomes automated.
Address: 285 South Bridge Rd, Singapore 058833, Jurong Point Shopping Centre, B1-10, Singapore 648886
Opening Hours: 9am – 10pm (South Bridge Road), 9.30am -10 pm (Jurong Point)
Telephone: 6223 3649 (South Bridge Road), 6794 6292 (Jurong Point)
Website
10. Teo Chuan Kee Mini Mart
With the mushrooming of supermarket chains and convenience stores, comes the dwindling of provision shops. For the few that remain, it's change or die, and traditional mom and pop store Teo Chuan Kee Mini Mart is one of those that has evolved to stay relevant.
Originally set up as a zinc roofed store in Thomson, the provision shop is now a brightly lit, air-conditioned shop in Ang Mo Kio. To appeal to the health-conscious, fresh vegetables and unpolished rice are now store staples in place of canned foods.
While the shop is surviving well, its dynasty might not last. With long work hours and scant profit, owner Derrick Teo isn't harbouring high hopes of the next generation taking over.
Address: Blk 629 Ang Mo Kio Ave 4 #01-1016 Singapore 560629
Opening Hours: 8am – 9pm
Telephone: 6453 6839

11. Casuarina Curry Restaurant
One of the most famous prata places in Singapore, you can count on Casuarina Curry Restaurant to make both a good prata and curry. Since their shift to the current location at Casuarina Road in 1993, business has steadily improved, with the establishment popular amongst visitors to the nearby Peirce Reservoir and Mandai Zoo, as well as passing cyclists zooming by.
'Prata On The Spot', right at your doorstep. Source
No stranger to media recognition, Casuarina Curry has even made pratas for the swearing in ceremonies for both PM Lee Hsien Loong and former PM Goh Chok Tong. They also offer a 'Prata On The Spot' service, where their chefs can set up shop right at your doorstep, with prices from $17 per pax.
While remembering their tough beginnings, they've now expanded to 3 different outlets across Singapore, looking set to stay on in the Singapore prata scene for a long time.
Address: 136 Casuarina Road, Singapore 579524 and 187 Macpherson Road, Singapore 348545 and 20, Sixth Avenue, Singapore 276479
Opening Hours: 7am – 12am
Telephone: Casuarina Road: 6455 9093, Macpherson Road: 6285 9001, Sixth Avenue: 6469 6915
Website
12. Hock Lam Beef
If there's any case of family tradition being more important than money, the current owner of 106-year-old establishment Hock Lam Beef is one. A Degree holder, she gave up her 10k-a-month bank job to take over the family business.
Image credit: @xxiaohann
From what started with her great-grandfather peddling beef noodles on foot in the streets of Chinatown, the shop now serves customer with the aid of iPads, and has expanded into outlets at Far East Square, Alexandra Retail Centre and even Ion Orchard.
You might be skeptical at the thought of paying $10 for a bowl of beef noodles, but Hock Lam's stock is clearly distinct from average hawker's – with a full bodied broth boiled for 24 hours and hand-prepared beef cuts in shabu shabu style.
Address: 22 China Street, #01-01 and 460 Alexandra Rd, #02-24, 2 Orchard Turn, #B3-18 ION Orchard, B3-18, Singapore 238801
Opening Hours: Monday to Friday 10am – 9pm, Saturdays, Sundays and PHs 11am – 9pm (Far East Square and Alexandra) and 11am – 5pm (Orchard)
Telephone: Far East Square: 6220 9290, Alexandra: 62729945, Orchard: 6509 5429
Website
4th generation businesses proving old school is still cool
With a world to explore and so much to see and do, few want to consign themselves to their family trade. But for every family business that isn't passed down, traditions are lost and a part of our culture is left behind with the previous generation.
Patronise that old hawker stall that has been around since before you were born. Visit that traditional provision shop down your street. Show there's still a time and place for these businesses, and help them stay with us for the generations to come.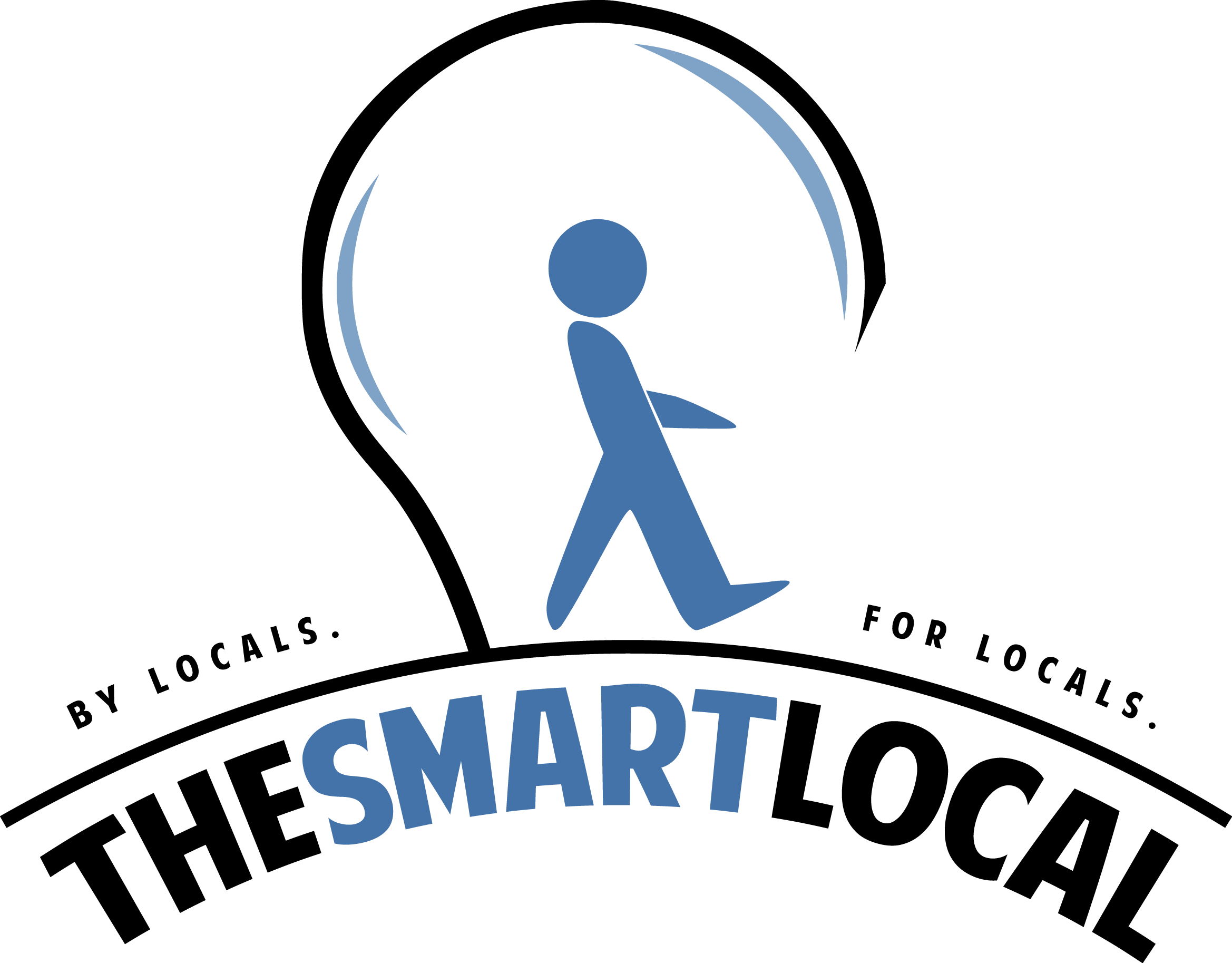 Drop us your email so you won't miss the latest news.