Facebook and Instagram live-selling tips
---
Live-selling. While perhaps not an all too familiar term a couple of years ago, the practice of selling stuff on livestreams has exploded in popularity in the last couple years, and for good reason. Many streamers have made thousands just from live-selling products to a remote audience. 
With many wanting to get some skin in the live-selling game but unsure of how to boost their numbers, here is a compilation of 9 tips to help you get ahead and level up your livestreams.
---
1. Livestream at night when more followers are active
---
There are certain hours where users are most active – for instance 9pm, when everyone has finished dinner and are unwinding with some phone usage. Many may know about this, but few take advantage of it. In order to capture as many eyeballs and potential customers as possible, find out when your followers are most active and capitalise on it to increase your viewership.
Image adapted from: Instagram
If you're wondering how to access these crucial stats, go to the "Insights" section under Instagram's settings and click on "Total followers".
Other than getting to see your followers' demographic breakdown, scroll to the bottom and you'll see a graph displaying when your followers are most active, based on time of day and days of the week. The same settings can be found on Facebook! 
---
2. Don't be afraid to be loud & expressive
---
 Image adapted from (L-R): FastDeal, MyShop, Manne & Co
Think back to the last time you tuned in to watch a livestream, and stayed. Chances are, you didn't just stay because the products were enticing, but also because the host was engaging. 
Viewers tend to prefer hosts who are personable and expressive, as they engage with audiences better. In fact, a handful of the most successful live-sellers also became viral sensations for their humorous hosting and larger-than-life personalities.
After all, you don't want to tune into a deadpan host droning on about their offerings for hours on end, as if you're in a boring lecture trying not to nod off. Being loud, funny or even just coming up with a signature phrase can help keep viewers hooked.
---
3. Keep your viewers engaged using mini games
---
In the age of TikTok, viewers' attention spans are shorter than ever. This is unfortunate for live-sellers, because viewer retention is key to gaining new followers and increasing sales. 
Something as simple as an in-live quiz or game can help to increase engagement as more viewers will be inclined to watch, share and participate. And the more in-live participation, the more engagement. 
A fuss-free way to host in-live mini games is through Upmesh – a dedicated software service just for live-selling business owners. The mini game plug-in is fully customisable, allowing sellers to adjust the settings based on their specific needs and level of interaction with the audience. 
Their "Drop The Price" game follows mechanics similar to the act of group buying itself. For example, a dress could start with the price of $40 a piece. And the more orders people place on it, the lower the price will drop. A very apt mini-game for viewers to stay entertained with, all without having to shift their focus from the live-seller.
---
4. Stream on multiple platforms at once
---
A great way to maximise your viewership is through streaming on multiple platforms at once – like on Facebook as well as Instagram, which Upmesh supports. This way, you can reach out to more people with just one livestream, rather than having your time and audience divided. 
While it may be quite a daunting task organisationally, it helps to streamline your processes by going live on multiple platforms directly through the app.

---
5. Understand each platform's target audience
---
Imagine trying to sell Salonpas to a youngster or a fidget spinner to a grandma. You probably wouldn't make a sale, not because there was anything wrong with the products themselves, but because they were being marketed to the wrong audience. 
As far as live-selling goes, understanding your audience is paramount to achieving success. After all, there are no sales without viewers, and no viewers if you've misjudged your audience.
Take the time to understand the demographics of the users on each platform in relation to what you're selling, and use this understanding to your advantage. For example, if it is the youth you are targeting, go live on Instagram. And if it's the older generation, you'd probably fare better with Facebook Live. 
---
6. Host giveaways to increase interaction & engagement
---
Singaporeans love free things. It's a fact – if free, just take. So naturally, hosting regular giveaways on your livestreams can be a great way to keep engagement high, as viewers will be more inclined to interact with your content to increase their chances of winning. You can even use giveaways as a way to incentivise viewers to like, share and follow. 
Upmesh also has a built-in randomiser so you can choose lucky draw giveaway winners quickly and easily without external apps.
More than just increasing audience engagement, hosting giveaways can be very useful in converting passive viewers into active customers. By allowing the lucky giveaway winners to test out your products free of charge, you offer them a risk-free taste of what you're selling. If they like it, you may very well earn a great review, and a new loyal customer. 
---
7. Cross-promote on other platforms to get more views
---
If you've ever missed an event because you forgot it was happening, you'll know that this isn't an uncommon occurrence. With a hundred and one things to stay on top of each day, the average human being can be forgetful when it comes to little things like tuning into a livestream, which can lead to you losing out on a number of interested viewers. 
Image credit: Cherisse Goldwich
To help prevent this, promote your livestreams ahead of time to remind viewers that the event is taking place, and do so across all your social media channels to maximise reach. You can even use the Instagram Story widget to set a countdown to your scheduled live-selling session, so that followers who toggle the reminder on will receive a notification when it's time.
---
8. Use simple colour schemes & logos for strong branding
---
To differentiate yourself from your competitors, branding is everything. Establishing a brand identity that stands out and sticks with viewers can go a long way in helping you be more memorable and distinct to your audience.
Image adapted from: FastDeal, Manne & Co
Branding yourself can be as simple as picking out a colour scheme and sticking to it or creating a logo. While there are many ways to go about doing this, a really easy way is through using Upmesh's overlay feature, where you can fully customise your visual overlays to appeal to your viewers. The best part – no software or graphic design knowledge or experience is required. 
Bonus: When naming your livestream video, keep your titles short and clear. On most livestreaming platforms, only the first 50 or so characters are shown in the banner. Ensure your title is short and informative, to capture viewers' attention immediately. 
---
9. Keep a regular streaming schedule
---
Like everything else in life, it takes consistency to see results. Keeping to a regular streaming schedule helps to build up a strong following as viewers know when they can expect you to stream. 
In the same way that celebrities tend to go off social media when they want to be forgotten and left alone, taking long breaks between streams will have viewers forgetting about you. Start a regular streaming schedule and keep to it. Based on experience, we found that the ideal number of times to stream in a week is 3, for at least an hour each time. 
---
Make money with these live-selling tips for Facebook and Instagram
---
Seeing the boom in popularity of live-selling in the last couple of years has made many eager to get involved. However, with so many established streamers already dominating the live-selling scene, getting started may be a daunting task as the industry can feel impenetrable. 
Level-up your live-selling game using these tips, and make things easier for yourself through the use of Upmesh's seller tools. The organisational tools make multi-platform streaming a breeze, while the custom overlay function makes it easy for any seller to customise and create their own brand aesthetic. 
Image credit: Upmesh
The all-encompassing software covers every step of the live-selling process, from the pre-live branding and preparation, to in-live interactive features and even post-live order processing. It's racked up quite an impressive clientele, with popular live-sellers like MyShop, FastDeal and Manne & Co making use of the software to reach an even wider audience.
As a fun bonus for both live-sellers and those who love watching livestreams, Upmesh is holding a mini-game giveaway from now till 17th April 2022 with attractive prizes to be won. The crown jewel: a 2D1N curated staycation at The Fullerton Hotel Singapore. 
All you have to do is rack up as many points as you can in the fun and simple matching game, in order to land yourself on the leaderboard. Other than that, look out for a number of promo codes that you can redeem with Upmesh partner merchants – for more savings next time you tune in to fellow live-sellers. 
---
This post was brought to you by Upmesh.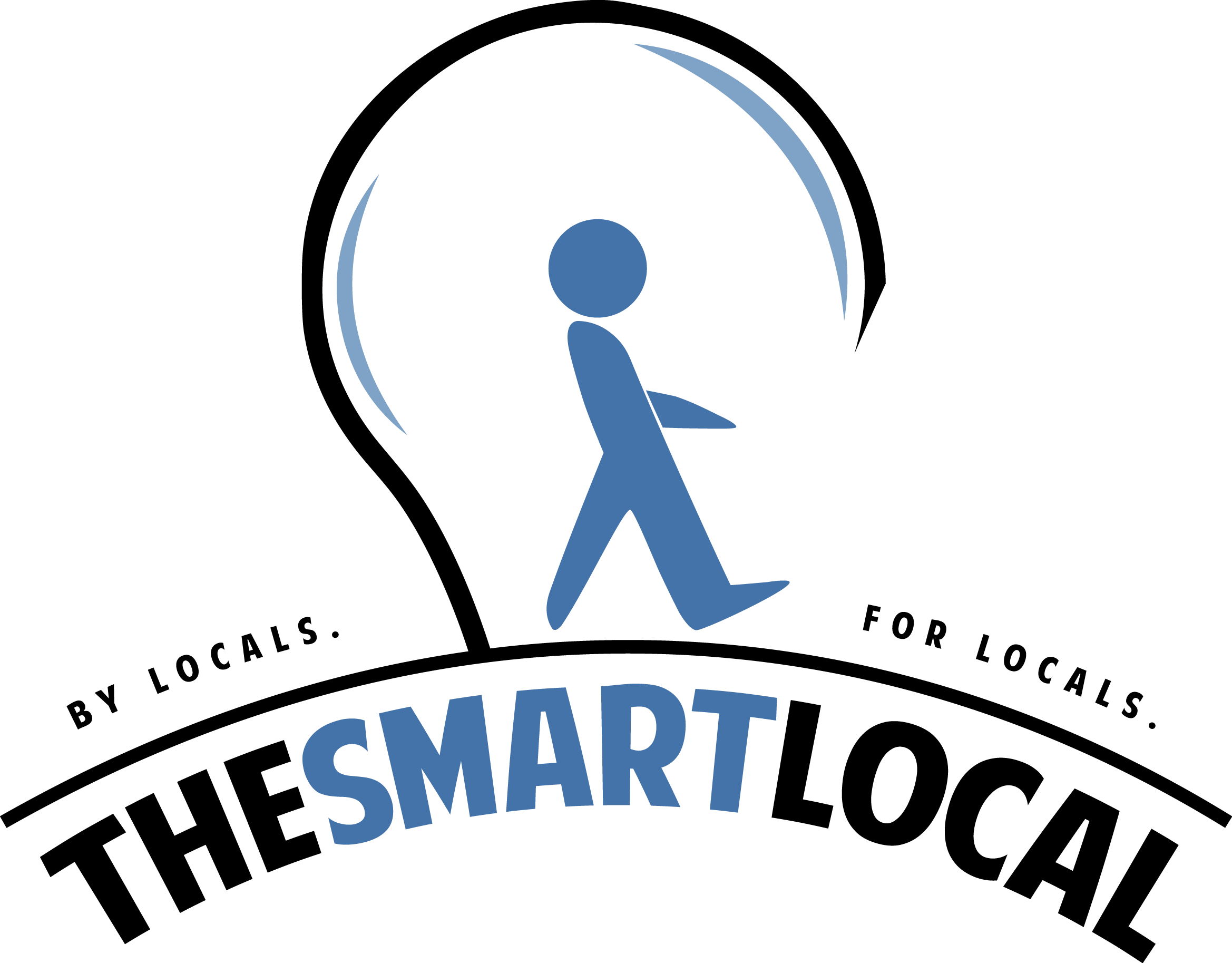 Drop us your email so you won't miss the latest news.