Land of the Rising Sun, in Singapore
Source: ©JNTO – 'Kimono Festival' in Tokamachi in Niigata Prefecture
Every year, we plan trips to Tokyo, Osaka, Kyoto or Hokkaido, and dream of immersing ourselves in Japanese culture and festivities in the midst of blooming cherry blossoms or pristine white snow-capped mountains. Little do we know, we can actually experience some of Japan right here in Singapore.
I'm not simply talking about having a meal over some sushi, sashimi or sake. I'm talking about celebrating traditional cultural events and festivals such as Oshogatsu (Japan New Year, 1 Jan), Hinamatsuri (Doll Festival, 3 Feb), Kodomo No Hi (Children's Day, 5 May) and Tanabata (Star Festival, 7 July). I'm also talking about the presence of Japanese homegrown brands such as MEIDI-YA Supermarket, and authentic Japanese food and beverage offerings. We can find all of these in our very own Liang Court at River Valley Road.
In fact, Liang Court is the most frequented mall by Japanese living in Singapore. Here are 10 reasons why you should head on down soon!
Experience a touch of Japan
1. Grocery shop at Singapore's only Japanese Supermarket
Source: Celestial Delish
Source: A Foreigner's Japan

Source: Singapore MEIDI-YA Supermarket Official Page
Liang Court is home to a gigantic Japanese supermarket, Meidi-ya Supermarket. In fact, you can only find this mart exclusively at Liang Court, and they sell many goods not available anywhere else in Singapore! We have friends who come here just to buy the premium Japanese imported meat for their cooking.
Source: Singapore MEIDI-YA Supermarket Official Page
Some of their original in-house products include "My Jam", which is made with the finest and freshest fruit. Meidi-ya's peanut butter, which contains marshmallow, is high in protein and dietary fibre, rich in vitamins and cholesterol-free, and is known for its rich flavour and smooth texture. Their "My Syrup" is also a delicious drink that is made with carefully-chosen ingredients to bring us a colourful range of traditional flavours. I know of many who specially make trips down to Meidi-ya just to get these exclusive products!
Meidi-ya Supermarket has an amazing array of Japanese products for sale, as well as fresh seafood directly imported from Japan. They also have fresh bento sets and snacks on their shelves. Just look at their collection of sushi!
You don't have to worry about looking after your kids while grocery shopping as well, because Meidi-ya is a children-friendly supermarket. There is a TV section airing Japanese cartoons right in the middle of the supermarket, where you can safely leave your kids.
2. Shop with $2 homegrown Japanese brands
Source: Celestial Delish
Source: Uniqlo Singapore Official Facebook Page
I thought that the only $2 shop I can ever find is Daiso, but I was wrong. Nanairo at Liang Court prices all their goods at $2 too! Also, you can shop other Japanese brands such as UNIQLO and Books Kinokuniya.
3. Celebrate Japan's New Year
Source: Asia Malls
Oshogatsu, the Japanese New Year, is the most important holiday in Japan. It marks an auspicious beginning to the year, and is supposed to be filled with joy, free of trouble, stress and anger. It is a day for celebration and all work should cease.
The annual occasion is celebrated at Liang Court with Sake Breaking ceremony and Shishimai (traditional Japanese Lion Dance) performance. An eye opener for all, the uplifting Taiko Drums performances and Daruma Eye Painting ceremony unique to the New Year celebrations ushers in good fortune and prosperity.
4. Have unique Family-bonding experiences
It's always important to spend time together as a family, and you don't have to rack your brains to come out with activities to do. Spend time together Japanese-style at Liang Court. If you haven't heard of the Hinamatsuri (Doll Festival) or Kodomo No Hi (Children's Day), now's the time to learn more about them.
Source: Nihon No Bunkasai
Source: Nihon No Bunkasai
Hinamatsuri is the Japan Doll Festival, a day to celebrate the growth of girls and to pray for their health and happiness. Parents, bring your little girls to tuck into sweet treats called Hina-arare and be treated to a beautiful Hina-kazari display of Hinaningyo (ornamental dolls). I'm sure they'll love it!
Source: Liang Court
There's one for girls, so of course there'd be one for the boys!

Source: jasgp.org – Koi Streamers
Join the Kodomo No Hi party on 5th May to celebrate Children's Day in Japan! The legend of Kintaro, The Golden Boy had inspired this focus on the boys. A boy of great strength and a big heart, he grew up to be an honourable Samurai.
Decorations such as Kabuto (helmet) and Yoroi (armour) will be placed to symbolise masculine strength, and Koinobori (koi streamers) will be put up to represent health, vigour and success. All these are in hopes for sons to grow up strong and brave like Kintaro.
5. Immerse yourself in traditional cultural events
Immerse yourselves in the rich Japanese culture by participating in the Japanese traditional events held right at Liang Court!
Source: Notes of Nomads
Source: Liang Court – Tanabata Couple Pillow Giveaway
To all you hopeless romantics out there, do not miss the Tanabata festival! To commemorate love and togetherness, Liang Court will bring to life customs to celebrate the yearly celestial meeting of Hikoboshi and Orihime, more commonly known as Cowherd and Weaver.
Legend has it that Orihime, a weaving princess and Hikoboshi, a cow herder, fell madly in love with each other. The duo quickly married. However, they began abandoning their work duties to spend more time together. Orihime's father, the King, became angry and separated the couple by banishing Hikoboshi to the other side of the Milky Way. Orihime and Hikoboshi are only allowed to meet once a year on the 7th day on the 7th month, on a bridge formed by magpies who were touched by their deep love for the other.
This July 7th, you can write your wishes on Tanzaku (narrow strips of coloured paper) to hang them on bamboo trees, or go on a Food Trail at Liang Court's restaurants.
6. Attend one-of-a-kind Food Fairs
Source: Liang Court – Tampopo Hokkaido Fair with real snow from Hokkaido
Source: Liang Court – Oita Fair with Onsen
Source: Liang Court – Niigata Fair
From time to time, Japan prefecture fairs will be held at Liang Court. If you want to enjoy the latest Japanese products that can't be found anywhere else in Singapore, this is where you should go! Fresh Food and Fruits at affordable prices will be flown in directly from the prefectures along with their vendors and farmers, coming up in May, so look forward to the Oita and Okinawan fair to be held at the Main Atrium.
Source: Liang Court
Keep yourself updated of upcoming food fairs by checking out Liang Court's website.
7. Pamper yourself with Tea Breaks
Source: Dulcet & Studio Official Facebook Page
Liang Court has a modern lifestyle cafe called Dulcet & Studio, which serves a fusion of Western and Japanese food. Indulge yourself in desserts ranging from chiffon cakes to cream puffs and tarts for a laid-back afternoon tea break in this cosy cafe.
Source: Dulcet & Studio Official Facebook Page
If you'd like, you can even sign up for cooking classes at Dulcet & Studio!
Source: Celestial Delish
There are also other Japanese eateries around such as Mazazu Crepe, where you can enjoy savoury crepes to your heart's content.
8. Indulge in authentic Japanese delicacies
Kensai Kitchen, B1-03
Liang Court is host to a large number of Japanese restaurants. If you love Japanese food, you'd enjoy dining at Liang Court. You can even go restaurant-hopping instead of cafe-hopping for a change! The majority of restaurants at Liang Court are Japanese, and each offer a unique taste of Japan.
They have restaurants such as Tamoya that serves authentic Sanuki Udon and Kensai Kichen, a buffer joint with a huge range of ready-to-eat fresh food from tempura to seafood. The also have Tonkotsu Kazan Ramen, a restaurant that is popular for their signature stone-bowl ramen and rice dishes.
9. Join in the fun at Atrium events!
With all the carnivals and games being held there, who's to say that Liang Court isn't happening? Engage in traditional Japanese-themed games and learn more about their culture. Also, it's a great chance to spend quality time with your family!
10. Mingle with the Japanese population in Singapore
Source: Liang Court
Well we do claim to be an inclusive society, don't we? Grab the opportunity to make friends with the Japanese and just have fun together! In fact, there's a Japanese-style flea market being held just next month. Engage in games, enjoy the programmes, and browse the variety of Japanese goods on offer!
I mean, where else in Singapore can you find a Japanese Flea Market?
Don't miss out on this Japanese Gem
I always thought that Liang Court has nothing special to offer, but it truly is still the representative Japanese mall till today. From offering Japanese cuisine to celebrating Japan's traditions, it is no wonder that it not only holds a certain appeal to the Japanese population living here, but also to many locals and the expatriates' community who value authentic Japanese produce and services.
I can't promise you cherry blossoms, but I can assure you that there is no place closer to Japan you can find in Singapore. If you love Japan, you will enjoy yourself at Liang Court.
Getting to Liang Court
Address: 177 River Valley Road, Singapore 179030
Directions from MRT Stations:
City Hall: Buses 32,195
Clarke Quay: 10 mins walk or Bus 54
Dhoby Ghaut: Bus 64 (Board at YMCA)
Newton: Bus 54
Direct Buses:
Buses 32, 54, 195
Bus Stop in front of Shell House (Clemenceau Avenue): Buses 64, 123, 143
---
This post was brought to you by Liang Court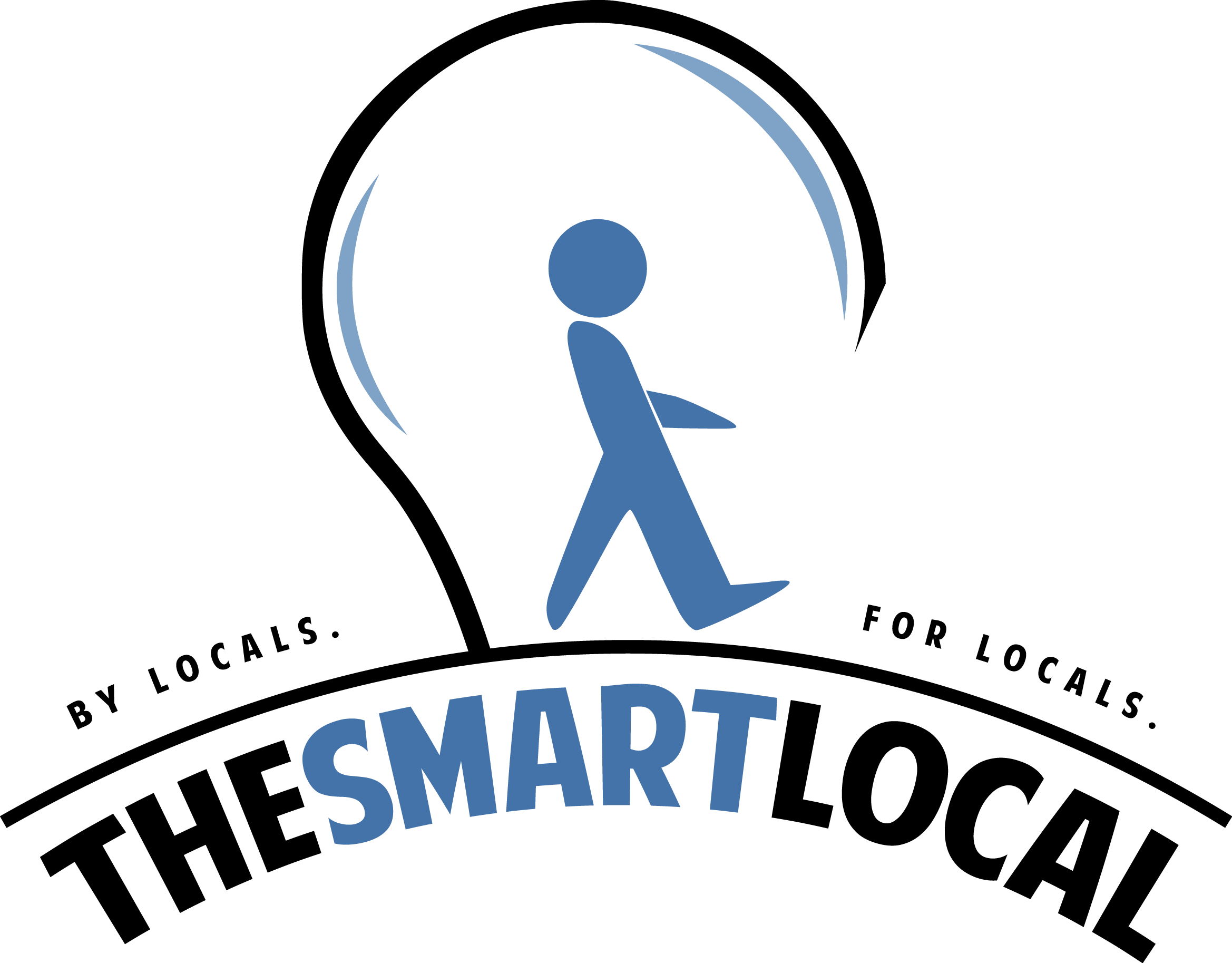 Drop us your email so you won't miss the latest news.