Singapore's legendary hawkers
Adapted from Source
It's annoying when lunchtime has barely started and you are eagerly anticipating your meal, only see your favourite hawker stall closed. It's even more annoying when you have been queuing for the longest time, and when it's finally your turn, the lady boss shouts "Sold out liao!". Life's tough when some hawkers have operating hours so short. But like a girl playing hard to get: the harder the chase, the better the food will taste.
Here are 14 hawker stalls that have invested so much sweat and time over the years into their craft that they'll live on in the memories of their patrons long after the stores have closed.
1. Zai Shun Curry Fish Head
Source: @iburneverything
Zai Shun Curry Fish Head's a stall in Jurong East that's famed, weirdly enough not for their curry fish head, but for their steamed fish. What's even weirder for this HDB coffeeshop stall is that customers happily pay up to $100 per person!
From a $45 Pomfret to an Empurau '忘不了' fish that can cost upwards of $300, the fish sold at Zai Shun Curry Head are more atas than you'd expect. But be rest assured: you're getting bang for your buck. To put things into perspective, a wild Empurau cost this family $6,216 at RWS.
It's not just the competitive pricing that's attracting customers though. When steaming fish, it's so easy to get the timing wrong, and the tolerance for mistakes is zero when you're steaming >$100 fish. With their selection limited to the day's catch, make sure to head there early to chope your favourite ones.
Address: Blk 253, Jurong East Street 24, #01-205, Singapore 600253
Opening Hours: 7am- 3pm, closed on Wednesdays

2. Mr. and Mrs. Mohgan's Super Crispy Prata
Source: @fotowalla
Along the landed estates of Joo Chiat lies one of Singapore's best exponents of our favourite hawker snack: Mr and Mrs Mohgan's Super Crispy Prata. Serving freshly made pratas in an old traditional coffee shop, the shop sees a constant steady stream of customers – from when it opens early in the morning to when they sell out by noon each day.
Many prata shops these days have all sorts of gimmicky flavours, from ice cream pratas to egg's benedict prata. At Mohgan's however, even their kosong prata ($0.90) can leave you craving for more. Crispy on the outside and yet fluffy on the inside, the prata dough is stretched, flipped and fried to perfection all by Mr Mohgan himself. Matched with their fish curry's tangy flavour, it's a combination that makes just about anyone go "sedap!"
Address: 7 Crane Road, Poh Ho Eatery, Singapore 429356
Opening Hours: 6.30am – 1.30pm (closed every Tuesday and Wednesday on the 3rd week of the month)
3. Koothurar Nasi Briyani
Source: @ortega_sg
See a snaking queue emerging from a below a HDB block in Beach Road and you can be pretty sure you've found Koothurar. Just a short walk away from Golden Mile Food Centre, Koothurar has continued to attract customers after all these years.
Known by most as "Beach Road Nasi Briyani" since they don't even have a signboard, customers have claimed their plate of briyani to be Singapore's best. Fluffy basmati rice grains, smothered with fragrant curry masala and a slab of juicy mutton, Koothurar's Nasi Briyani ($5.50) is as exclusive as it is scrumptious. Sold only from 11am onwards – with lines forming even before then – it's usually sold out by 1.30pm.
Address: Block 17 Beach Road
Opening Hours: 7am to 3.30pm, closed on alternate Tuesdays (Nasi briyani is available from 11am to when it sells out around 1.30pm)
Telephone: 63925247
4. Cantonese Delights
Additional Char Siew ($1) and Fried Beancurd Skin ($.40). Value for money or what? Source
Sold out by 3pm daily, there is a non-stop queue at this corner store located on the second floor of Hong Lim Hawker Centre. From Wanton Mee ($3.50) and its nicely charred lean char siew to Laksa Yong Tau Foo's($5) tau kee that oozes gravy with every bite, Cantonese Delights somehow manages to excel in its wide array of offerings.
However, the real draw for the stall is actually their Chicken Cutlet Curry Noodles($4). That same delicious gravy used in their YTF is generously lathered over egg noodles and chunks of chicken cutlets that are crisp on outside, tender on the inside. Sinful the meal may be, but well worth is every calorie.
Address: #02-03, Hong Lim Market & Food Centre, 531A Upper Cross Street, Singapore 051531
Opening Hours: Tuesday – Sunday 8.30am to 3pm, Closed on alt Mondays and Public Holidays
5. Chang Ji Gourmet
Where else in Singapore can you still find dishes at just $1? Source: @veryeng
Like your days of playing block catching and slurping on ice pops, the era when $1 could get you a meal is but a distant memory. Well, almost. Chang Ji Gourmet is one of the last remaining hawkers in Singapore where you can still find food going at just $1.
Popular for both their bonito flake dotted porridge and wok hei infused fried bee hoon, they also cater to customers who wish to enjoy the best of both worlds with their special 'shark's fin' porridge. Instead of the cruel delicacy, strips of beehoon are added to the porridge, giving it a pleasantly unique taste. In fact, this mock 'shark's fin' tasted so good, quite a few of it's patrons grew up thinking it's the real deal!
Address: #02-110 Chinatown Complex Market Food Centre, Blk 335 Smith Street, Singapore 050335
Opening Hours: 6.30am – 2pm, closed on Tuesdays
6. Hup Huat Carrot Cake
Source: @ceciliajoven
There are two types of people in this world: those who like black carrot cake and those who like white carrot cake. Even if you're firmly in the former's camp, a visit to Hup Huat Carrot Cake might change your mind.
One of few stalls in Singapore that serve only the white version, Hup Huat has so much confidence in their chai tow kway that it is all they sell. If you're used to seeing your carrot cake in numerous little cubes, the one at Hup Huat might surprise you. Here, pieces of carrot cake are mushed between a generous serving of egg before being pan-fried into squares, giving it a fragrant and crispy exterior.
Less oil is also used compared to most other chai tow kway stalls, so you can feel less guilty indulging into this fried snack.
Address: #01-35, Hainanese Village Food Centre Blk 105 Hougang Avenue 1
Opening Hours: 6.30am-12.30pm, Closed on Mondays and Thursdays
7. Zhen Zhen Porridge
Source: @imsohungree
Source: @mademoisellemii
With waiting times of at least 20 mins and food often selling out fast, you can't help but wonder if a bowl of porridge is really worth the queue. But when there are over 10 porridge stalls in the same coffee shop, and Zhen Zhen Porridge still manages to be the only one with a perpetually long queue, you've got your answer.
One reason for the long waiting time is because each bowl of porridge is cooked and prepared separately to deliver a consistent taste. Zhen Zhen offers Cantonese style porridge, where the rice is cooked till it is of a semi-solid, gluey consistency. Thick but smooth, simple yet flavorful. And for people who think you can't get full on porridge, their generous servings will prove you otherwise.
Address: #01-54 Maxwell Food Centre, 1 Kadayanallur Street, Singapore 069184
Opening Hours: 5.30am – 2.30pm, Closed on Tuesdays
8. Seng Kee Bak Chor Mee
Source: @cenjiek
Everyone's heard of that one Michelin starred Bak Chor Mee stall Hill Street Tai Hwa, but if you're looking for another one of Singapore's best BCM stalls, Seng Kee Bak Chor Mee is the place to be.
Regular Bak Chor Mee (soup/dry) is sold at $4 a bowl, with the soup version having a sweet broth that's able to rival any BCM around. But if you're willing to pay a bit more, get their Fish Maw Soup Noodles ($9) instead. The full bodied broth of pork bones, chicken and dried scallop topped off with pieces of liver, fried ti por and of course dried fish maw is well worth it's price.
In contrast to the other stalls in the list, there's merit in visiting Seng Kee later in the day, with the broth building up more body over time. You still run the risk of them selling out though.
Address: Serangoon Garden Food Market, 49A Serangoon Garden Way, S555945
Opening Hours: 7.30am – 3pm, closed on Mondays
9. Hougang Lee Chen Cooked Food
Source: @juliuslim
One of several stalls in Bedok Block 216 that serve yummy food but pang gang super early, there are probably regular patrons that have never seen Hougang Lee Chen Cooked Food open. Operating only 4 days a week and for less than 3 hours each time, the stall still manages to draw queues that can take at least 20 mins to conquer, even on weekdays.
Famous for their Sliced Fish Soup, portions start from as cheap as $3.50. Each bowl contains a generous serving of thick, tender Batang (Spanish Mackerel) slices swimming in clear soup.
Address: Blk 216 Bedok North St. 1, Market and Food Centre, #01-54, Singapore 460216
Opening Hours: Wednesday to Saturday 12pm – 3pm, Closed from Sunday to Tuesday
10. Covent Garden Kway Chap
Source: @dutella
Manned by an old lady in her eighties, Covent Garden Kway Chap has been around for decades. According to some of her loyal customers, the taste of her kway chap has remained the same throughout the years, testament to her enduring cooking skills.
Each bowl is well worth it's price with pieces of kongbak (braised belly pork) placed together with an assortment of intestines and pig skin. Arguably the most important factor when eating kway chap is how clean the innards are, and Covent Garden does superbly well in this regard. Their broth is herbal and mildly sweet, a refreshing take compared to the MSG-laden kway chap commonly seen nowadays.
Address: Block 22A Havelock Road, #01-05 Havelock Road Cooked Food Centre, Singapore 161022
Opening Hours: 6am – 1pm, closed on Sundays and Mondays
11. Loo's Hainanese Curry Rice
Source: @williamthewhale
Hainanese curry rice, which ironically can only be found in Singapore, is a meal so simple yet so addictive. A delightful combo of crispy pork chop, gooey chap chye and juicy braised pork bathed in a blend of sauces, good curry rice stalls don't need the variety present in cai fan stalls to attracts swathes of customers.
Loo's Hainanese Curry Rice has no shortage of fans, with long queues lining up everyday. The store was opened back in 1946, so you can expect their take on Hainanese Curry rice to be as authentic as it can get.
Pro tip: Go early, before peak lunch period, to get crispy pork chops that are fresh out of the fryer!
Address: #01-49, 71 Seng Poh Road, Singapore 160071
Opening Hours: 8am – 2.30pm or sold out.
Telephone: 6225 3762
12. Thye Hong Fishball Noodles
Source: @aokyuen
The owner of Thye Hong Fishball Noodles, Mr Wee Pong Sai, 66, has been selling fishball noodles in Ghim Moh Market for the past 40 years. He comes from a family of fishball sellers, with relatives operating Fishii Tales in Amoy Street and the whole Ru Ji Fishball Noodles chain. But as stalls go, Mr Wee's has got the shortest opening hours of them all.
Operating for only 4 hours a day, they sell out by 10am without fail. He starts hand making fishballs and fishcakes at 5am each day, mincing and mixing fresh fish with flour before moulding them accordingly.
Supple and springy, his fishballs are not completely round – a telltale sign that they're handmade. But for what each fishball lacks in the looks department, they more than make up for it in taste, being a perfect mix of sweet and salty. A bowl of noodles starts at an easy-on-the-wallet price of $3, so the hard part is just waking up.
Address: Ghim Moh Market & Food Centre, #01-51, Block 20 Ghim Moh Road, Singapore 270020
Opening Hours: 6am – 10am daily, closed adhoc

13. Wah Kee Big Prawn Noodles
Source: @huiiiiting
From a tiny hawker stall to a restaurant in one of Singapore's biggest attractions, Wah Kee Big Prawn Noodles has come a long way. But even with their son helming the outlet in Esplanade, the founders' passion to run their humble store in Pek Kio Market shows no signs of abating.
Premium prices of $10 for a single bowl might put off skeptics, but you can expect to get premium sized prawns in return. And while their prawns may be tasty, fleshy and crunchy, it is their legendary broth that really sets them apart from their competition.
Unlike most other stalls that use pork bones to boil their prawn mee broth, Wah Kee's are made using only seafood, giving it a more robust prawn flavour. Their hawker fare is restaurant standard, but don't expect the same for their service – the tow kay niang (lady boss) is infamous for being unfriendly.
Address: 41A Cambridge Road, #01-15, Pek Kio Market and Food Centre, Pek Kio Market, Singapore 210041
Opening Hours: 7.30am – 2pm, closed on Mondays
14. Hoo Kee Rice Dumplings
Source: @thefoodchapter
I used to only eat bak chang on 2 occasions:
1) When my ah ma made them for the annual Dragon Boat Festival
2) During NS. The Chicken Dumpling combat ration wasn't as bad as the other ones. But it was still pretty darn awful
Thankfully, Hoo Kee Rice Dumplings remind me more of the first kind. In fact, some even rank them as the best bak chang in the country! Founded in the 1940s, they have preserved traditional methods of cooking, from the preparation of ingredients overnight to the hand wrapping of the bak chang, in order to ensure the same quality over the years.
A classic Original Bak Chang costs $2.80, and in case you thought the salted egg yolk trend has died, their Salted Egg Yolk Bak Chang ($3.60) is a hot favourite.
Address: Amoy Street Food Centre #01-18, 7 Maxwell Road, Singapore 069111
Opening Hours: 8.30am to 4.30pm or sold out, Closed on Sundays and Public Holidays
Telephone: 62211155
Website
Singapore's best hawker food, but with less oil
While good food is worth risking time and effort to queue for a stall that's fast selling out, the state of our ever increasing waistlines is another issue altogether.
We all love our hawker grub, but we can't deny how sinful that plate of biryani (35g of fat/serving) or carrot cake (24g of fat/serving) is. Instead of starving yourself or planning morning runs that never happen, Kinohimitsu COF offers an easy but still healthy solution.
Kinohimitsu COF binds the oil you consume to itself, making it easily digestible for your body.
Kinohimitsu COF is the first distinctive supplement in Southeast Asia to use Enoki mushroom extract as an ingredient. It binds itself to fat in your body, lowering the fat available to be absorbed into your body and allowing it to be digested and passed out naturally.
Rather than simply being a weight loss product, it targets the reduction of abdominal and visceral fat. Simply take 2 sachets before your heaviest meal – either directly or with water – and your next meal will be a less guilt-ridden one.
Kinohimitsu COF 30's is available online and at all Kinohimitsu Beauty Counters at OG Orchard Point, OG People's Park, OG Albert Complex and BHG Jurong Point.
This post was brought to you by Kinohimitsu.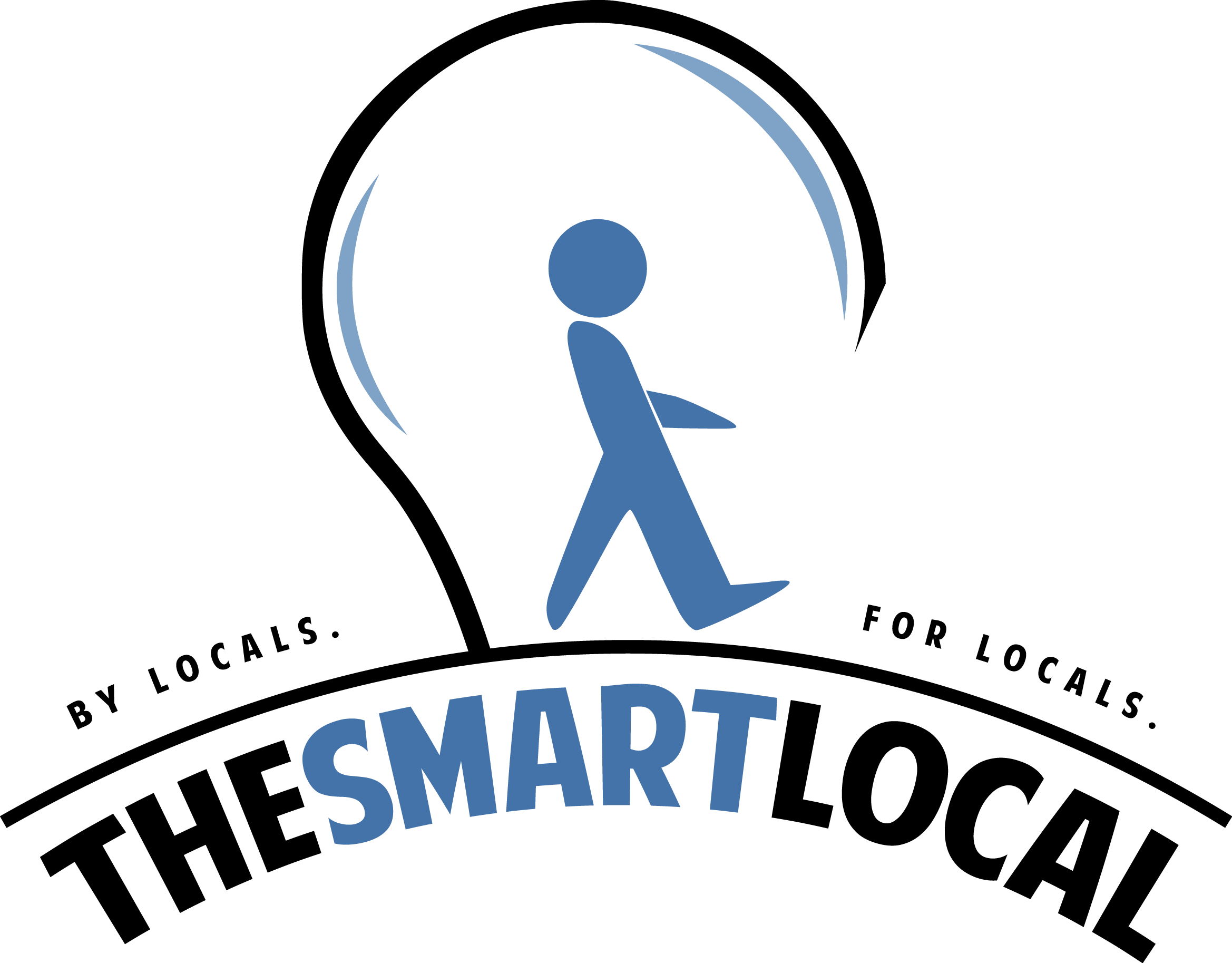 Drop us your email so you won't miss the latest news.