Legendary stalls that are well-kept secrets
We, my friends, are a generation of cafe-hoppers and brunch-lovers, and there ain't nothing wrong with that. And as much as we're in love with eggs benedict and avocado toast, we're also loud and proud about our eternal affection for good old Singaporean hawker fare.
There are loads of hawker stalls that everyone knows about, like the chicken rice at Maxwell Food Centre or Bedok 85's bak chor mee. But Singapore is home to a ton of other stalls whipping up delicious food – and some of them have been around for a looong time. There are plenty of hidden gems waiting for us in the hawker centres, places our parents loved that millenials don't know about.
Ready to unearth these beloved hawker stalls of old? Here are 15 we've tracked down.
1. Golden Mile Thien Kee Steamboat
Serving up delicious Hainanese cuisine, Thien Kee Steamboat is, as their name implies, famous for their delicious steamboat. The soup base is a good old-fashioned chicken broth, and they have an interesting variety of ingredients for your steamboat, ranging from the traditional fishballs to the more unusual cockles.
Aside from steamboat, Thien Kee also whips up a delicious plate of chicken rice. With juicy, tender meat and fragrant rice, it's a classic Singaporean favourite done perfectly.
They also serve up dishes to complement your meal, like satay and pork chops, so eating here would definitely leave you with a happy belly.
Address: 6001 Beach Rd, #B1-20 Golden Mile Complex, 199589
Opening Hours: 11:00 am – 9:00 pm
Tel: 6298 5891
2. Tian Wai Tian Fishhead Steamboat
Source: @vivithefoodie 
Nothing beats a good, old-fashioned tze char stall, and when that's paired with a hot pot of steamboat, well, it sounds like an ideal meal on a rainy day. While they don't have a huge variety of dishes on their menu, Tian Wai Tian is known for serving up tze char classics cooked to perfection.
Think dishes like cereal prawns, salted egg pork ribs, and hei zhou (prawn rolls) – timeless favourites everyone loves.
Address: 1383 Serangoon Road, Singapore 328254
Opening Hours: 5:30 pm – 11:00 pm (Mon – Fri), 5:00 pm – 11:00 pm (Sat – Sun)
Tel: 6292 9982
3. Sean Kee Braised Duck Rice
Tender duck meat braised in a sweet, thick sauce, eaten with beautifully moist rice and topped with a generous spoonful of chilli? Sounds like heaven on a plate.
The duck rice whipped up by Sean Kee (also known as Sia Kee) is Hokkien-style – and the braising sauce has a rich history dating all the way back to 1979! Plus, their soup is deliciously herbal and a great accompaniment to the richness of the gravy.
Look at that beautiful rice.
Flavourful and fragrant, this is one dish that's just super shiok.
Address: 2-4 Lorong 35 Geylang, Singapore 387936
Opening Hours: 11:00 am – 6:00 pm, closed on alternate Saturdays
Tel: 9757 5255
4. Tiong Bahru Fishball
Fishballs are a feature in many of our favourite hawker dishes, from fishball noodles to yong tau foo. We can even eat fishballs on their own off a stick as a snack – that's how much we love them.
Tiong Bahru Fishball sells nothing but rows and rows of delicious fishballs and fishcake, which they've been doing since the 1960s! They're known for having the most delicious fishballs and fishcakes in town – they use ikan parang, or wolf herring, a very tasty fish, to create their products, so that explains Tiong Bahru fishball's long-standing appeal.
Address: 30 Seng Poh Road #02-20, Tiong Bahru Market, Singapore 168898
Opening Hours: 9636 2500
Tel: 7:00 am – 10:00 pm
5. Chin Chin Chicken Rice
Chin Chin Chicken Rice has been around since 1934 – not only is this a place your parents loved, it's probably also a place your grandparents loved.
Chicken rice is a classic Singaporean favourite, and Chin Chin does it well, with delicious, juicy meat, flavourful rice, and tangy chilli. You can request for which parts of the chicken you want, and they'll gladly accommodate you – which is awesome if you're picky like me!
They also serve up dishes like Hainanese pork chop, har jeong kai (prawn paste chicken), and claypot beancurd, to accompany your chicken rice. Yum.
Plus, it's an eating house – which means if you sit indoors, there's air-conditioning. Oh yeah.
Address: 19 Purvis Street, Singapore 188598
Opening Hours: 7:00 am – 9:00 pm
Tel: 6337 4640
6. Jalan Sultan Prawn Mee
The hallmark of a great prawn mee lies in its broth, and the one from Jalan Sultan Prawn Mee packs one heck of a punch. Not only is their broth great, they're generous with their liao – think scrumptious prawns and tender pork ribs that easily fall off the bone. Prawn mee is a comfort food to most Singaporeans, and this particular one warms both the belly and soul.
Address: 2 Jalan Ayer (Off Geylang Lor 1) Singapore 389141
Opening Hours: 8:00 am – 3:30 pm, closed on Tuesdays.
Tel: 67482488
7. Koung's Wanton Mee
Wanton mee is my ultimate comfort food. I can eat it everyday for a week and still be game to eat more, which is a sign of how obsessed I am.
The wanton mee at Koung's is done simply – springy noodles, char siew, veg and chilli sauce, all tossed together with a helping of green chilli and a generous serving of pork lard. The wantons are a bit on the small side, but packed with flavour in a clear soup that clearly deceives with its looks.
Address: 205 Sims Ave, Lor Geylang 21A, Singapore 387506
Opening Hours: 7:30 am – 8:30 pm, closed on Mondays.
Tel: 67480305
8. Ye Lai Xiang Tasty Barbecue
Having been in the business since the 1970s, Ye Lai Xiang Tasty Barbecue, or 'Tasty Barbecue', serves up comforting Western food favourites, like chicken cutlets and pork chops. Their most popular dish has to be their Chicken Chop ($6), which comes with a bread roll, thick-cut fries, and a side of veggies or baked beans.
Image credit: @chengsterzz
This is the stuff of my childhood – as a kid, getting Western food was a treat, and it's still something I fall back on when the cravings hit.
Image credit: @lloyd_sng
The queue for Tasty Barbecue is about 15-20 minutes long, so be prepared to wait! It'll be worth it in the end.
Address: 1 Kadayanallur Street #01-94 Maxwell Food Centre Singapore 069184
Opening Hours: 6:00 pm – 10:00 pm, closed on Saturdays and Sundays.
9. Tai Liok Claypot Chicken Rice
Tucked away in Alexandra Market, Tai Liok Claypot Chicken Rice is claypot rice goodness. Seriously. The rice is filled with chicken and lupcheong, and tossed with so much sauce, every bit of rice is covered in flavour. Be sure to scrape down the sides of the pot as well, for the delightly crispy burnt rice that's a claypot signature.
Do note that their portions are really big. My family of five ordered the serving for five people, and we couldn't finish it, so bear that in mind when you pop down!
Address: Blk 120 Bukit Merah Lane 1, Alexandra Village Food Centre, Singapore 150120
Opening Hours: 5:00 pm – 10:00 pm
Tel: 64740439, 97598364
10. Hong Heng Beef Noodle Soup & Laksa
Beef noodles are beef noodles, but get this: have you ever tried beef noodle laksa?
Just think about it. Plump white noodles soaking up the tasty broth, accompanied by cockles, tau kwa, fishcakes… and beef slices and beef balls. That's just taking laksa to a whole new level, and I love it.
Aside from their beef noodle laksa, Hong Heng also serves up your usual beef noodles. They're super generous with their beef, and both their soup and gravy are extremely tasty. Be sure to add a dollop of chilli or two to your noodles for an extra yummy kick.
Address: Kebun Baru Food Centre, Blk 226H #01-16, Ang Mo Kio Street 22. Singapore 568226.
Opening Hours: 7:30 am – 3:30 pm, closed on Mondays.
Tel: 6452 4017
11. Beach Road Scissors Cut Curry Rice
Who knew a simple pair of scissors could be so mighty? Over at the Beach Road Scissors Cut Curry Rice (affectionately referred to as 'Jian Dao Jian'), the scissors reign supreme.
Hainanese curry rice is possibly one of the sloppiest dishes in the world. It undeniably looks like a gravy-covered mess of rice and meat, but it tastes absolutely delicious. The one from Jian Dao Jian comes with pork chop, fried egg, ngoh hiang, and chap chye, chopped to pieces by the famous scissors. The gravy itself is a mix of stewed pork gravy and curry, making for a riot of flavours on the tongue.
Address: 229 Jalan Besar, Singapore 208905
Opening Hours: 11:00 am – 3:30 am
Tel: 9826 1464
12. Hill Street Char Kway Teow
My late grandfather used to sell satay at the old Hill Street Hawker Centre, and he was good friends with the guy behind the famous char kway teow. The stall is still going strong, having moved to Bedok, though it's now run by the original owner's son and sister.
The hallmark of a good char kway teow is the wok hei, and this one has it in spades. They're also generous with their ingredients – crunchy beansprouts, eggs, cockles, lup cheong, and a huge helping of crispy, fried pork lard.
It's positively delicious, and an indulgent hawker favourite that everybody loves. I always have to control the urge to lick my plate clean.
Address: Blk 16 Bedok South Road #01-187 Bedok South Market and Food Centre, Singapore 460016
Opening Hours: 12:00 pm – 4:00 pm, 6:00 pm – 10:00 pm, closed on Mondays.
13. Bahrakath Mutton Soup
Sup kambing, or mutton soup, isn't the most popular dish in Singapore. Most are put off by the gamey smell and taste of mutton, but for lovers of this delicious broth, Bahrakath is the place to go.
The soup is rich and flavourful, having been simmered in a pot for hours, and this flavour is enhanced with shallots, coriander, and spices. Plus, the pieces of mutton are supremely tender. The soup is surprisingly filling – eat it with bread for a moreish midday meal.
Bahrakath is a good place to dip your feet into the metaphorical pool of mutton soup. The mutton smell isn't all that strong, probably because it's overwhelmed by all the other flavours in the soup – it's definitely worth a try.
Address: #01-10, Adam Road Food Centre, 2 Adam Road, Singapore 289876
Opening Hours: 1:00 pm – 3:00 am
14. Guan Kee Kway Chap
My grandma used to bring my dad to eat kway chap at Guan Kee when he was a kid, and he's still eating there to this day. They've been around for years, and their kway chap is delicious.
They've got everything you'd expect from a kway chap stall – braised eggs, tau kwa, pork belly, intestines… they're known for having very clean-tasting offal, as well as super tender pork trotters that just fall off the bone.
The kway is silky smooth, and while the portion is a bit on the small side, you can always just order more bowls to eat your fill.
Address: 210 Lorong 8 Toa Payoh #01-24, Singapore 310210
Opening Hours: 11:00 am – 8:00 pm (Mon – Wed, Fri), 10:00 am – 8:00 pm (Sat), 9:00 am – 8:00 pm (Sun), closed on Thursdays.
Tel: 9739 6960
15. Sabeena's Indian Food
Image credit: Johnny Chua 
Formerly known as Saji's Indian Food, this particular stall serves up Indian rojak that has been passed through the generations. It first started with their great-granduncle in the 1960s, and is still going strong today.
Their rojak is incredibly delicious, and superbly crispy. Their prawn fritters are especially amazing – just looking at them makes you want to drool. Topped with a sauce that manages to be savoury, spicy, sweet, and sour all at once, its yumminess cannot be denied.
Be sure to try their nasi briyani as well!
Address: Blk 262 Waterloo St #01-29 Nan Tai Eating House, Singapore 180262
Opening Hours: 9:00 am – 7:00 pm
Old and gold
Our response to the hawker food of Singapore: always a big thumbs-up
Source 
From chicken rice to rojak, Singapore's hawker scene is filled with an incredible variety of stalls, whipping up delicious food that we're proud to call our own.
These are just 15 hawker stalls that our parents loved that we don't know about, and there could be a whole lot more left to discover. Head out and give these places a try, and if you know of any legendary stalls that need more loving, let us know! There's always something new to discover (: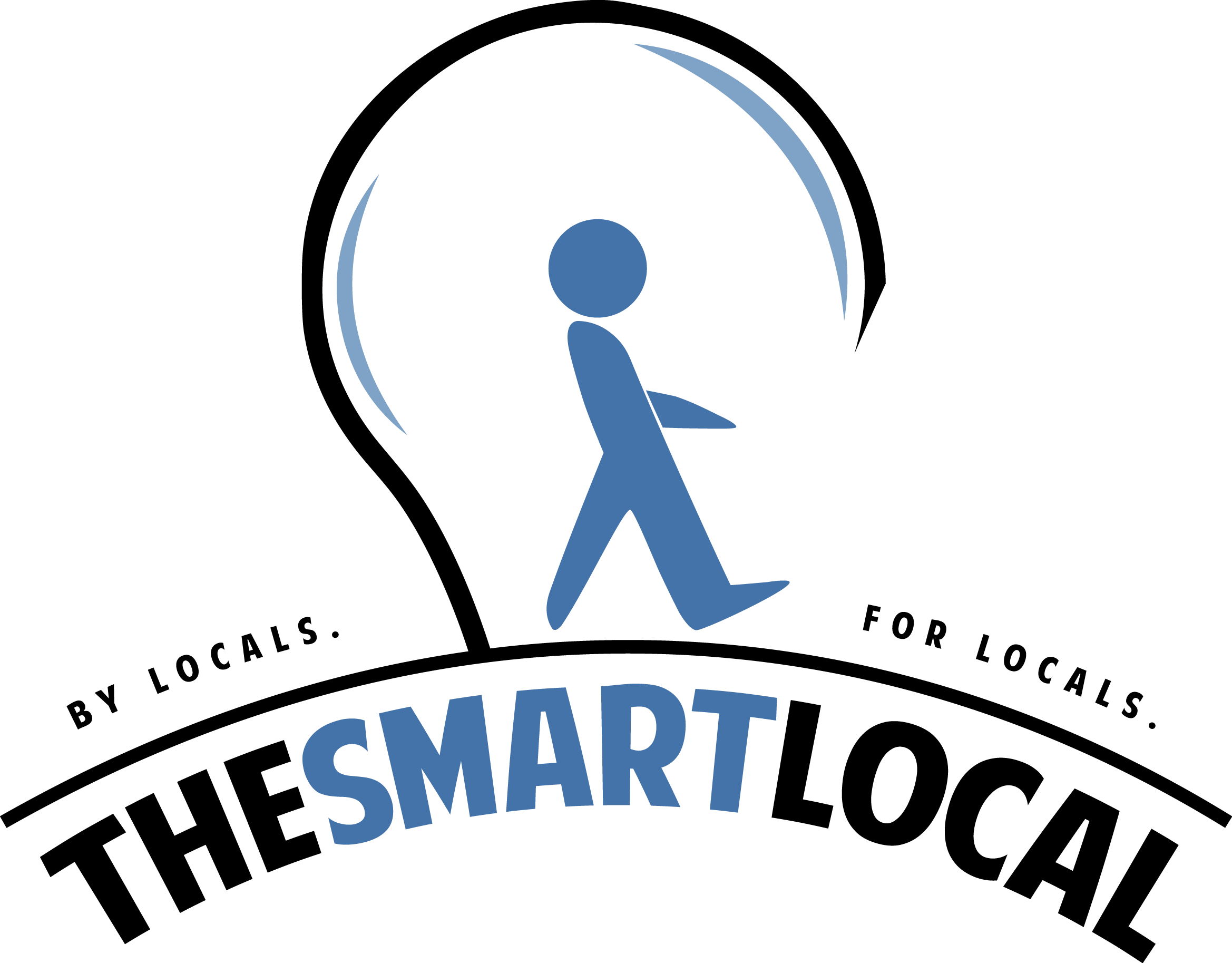 Drop us your email so you won't miss the latest news.