Non-invasive K-beauty treatments in Seoul
---

Image adapted from: Jivaka Beauty
With Gangnam street lined with clinics and most of the country's top scholars heading into the cosmetic industry, it's no wonder that South Korea is coined as the "plastic surgery capital of the world".
On top of having an abundance of clinics, there are also plenty of treatment options, with most of them tagged at a much lower price compared to Singapore. If you've been considering getting a cosmetic procedure done in Seoul, here are 8 popular non-surgical K-beauty treatments with little to no downtime you can check out:
---
1. Laser Facelift – reduces wrinkles
---
For those who'd like to rewind time and make their skin look its youthful best, consider getting a laser facelift the next time you're in Seoul. 

Image credit: Jivaka Beauty
The procedure uses ultrasonic waves to encourage the production of collagen, creating a skin-lifting effect. There are several variations of laser facelifts to choose from, including Ultherapy and the affordable Shurink, both of which help with making your face look smaller.
The main perk of this treatment is that there are absolutely no needles, no scarring and no downtime involved. The procedure can also be completed within a quick 1 hour, leaving you plenty of time to go exploring the city after. 
Price: From KRW120,000 (~S$140)
Find out more about Laser Facelifts here.
---
2. Botox – reduces facial lines square jawline
---
Botox is one of the most popular non-surgical cosmetic procedures out there. If you've been considering fixing that frown line or squarish jaw, this might have crossed your mind. Most commonly injected into the jaw, cheekbones and even body parts like the calf, the procedure reduces the amount of overdeveloped muscles, softening the appearance of the area treated.

Image credit: Jivaka Beauty
Given the ubiquitousness of the treatment in South Korea, going for botox there is significantly more affordable than in Singapore and other parts of the world. Even in established clinics, one botox session  can cost less than an entrance ticket to Everland Theme Park, from KRW47,500 (~S$55) onwards.
Price: From KRW47,500 (~S$55)
Find out more about the available botox options through websites like Jivaka Beauty, which carries all the information for procedures in Korea, including the promised effects, recovery time and price.
---
3. Fillers – enhances facial features
---

Image credit: Jivaka Beauty
Fillers are a popular way to enhance certain features of your face through the injection of hyaluronic acid. Often used at the lips or nose, fillers can help one get Kylie Jenner-level lips, or fill up volumes of the face lost to ageing, to create a more youthful appearance.
There's no need to worry about foreign chemicals entering your body, as the procedure makes use of hyaluronic acid, a naturally present chemical in the human body that will fit right into your system. The acid's moisture-retaining properties will help to plump up desired areas of your face immediately, with no downtime.
Price: From KRW150,000 (S$180)
Find out more about fillers here.
---
4. Rejuran Healer- treats acne scars
---
Teenage years can be unfriendly ones, and if you've been a victim of stubborn acne scarring, a way to get rid of it is through the use of the Rejuran Healer. Simply put, it's a type of skin regeneration injection that can help to reduce scars and tighten pores through improving elasticity and hydration of the skin. 

Image credit: Jivaka Beauty
The key component of the treatment is PN or polynucleotide, extracted from salmon. It might come across as unorthodox, but the procedure is known to show skin improvements within a month. 
There are several clinics offering this procedure in Korea – check out trusted booking sites like Jivaka Beauty to make cross-comparisons easier.
Price: From KRW 280,000 (~S$330)
Find out more about Rejuran Healers here.
---
5. Airjet Lifting – reduces wrinkles and treats acne scars 
---
If you've got multiple skin concerns including acne scars and wrinkles, Airjet Lifting is a Korea-originated treatment to consider. Although not as powerful in terms of drastic change, this procedure is well-known for their instantaneous results. With zero downtime to plan for, Airjet Lifting allows you to even head straight to a KBBQ right after leaving the clinic.
Using a high-pressure spray to avoid skin damage, this procedure pushes hyaluronic acid and collagen growth solution into the dermis layer of skin. This stimulates the body's natural healing response, lifting the skin, treating light wrinkles and fixing acne scars.
Price: From KRW900,000 (~S$1,050)
Find out more about Airjet Lifting here.
---
6. Thread lifting – contours face
---

Image credit: Jivaka Beauty
Those on the hunt for anti-ageing treatments would be familiar with thread lifting, a non-surgical alternative to the well-known facelift. Administered through the use of a meltable thread placed under the skin, thread lifting can help lift drooping cheeks and jaw lines and tighten hollow-looking smile lines.

Image credit: Jivaka Beauty
As compared to the more intrusive traditional facelift method, thread lifting has a significantly much shorter downtime. Post-procedure, there is noticeable swelling that lasts about 3 days – so if you're planning to visit Korea's photogenic spots, make sure to schedule them before, rather than after the procedure.
Price: From KRW1,200,000 (~S$1,400)
Find out more about thread lifting here
---
7. Fat-dissolving injection – rids stubborn fat
---
Fat-dissolving injections are a quick way to sculpt your body without having to go under the knife through the use of lipolysis, a process which breaks down fat. Those worried about the use of unnatural chemicals in the body can be rest assured as deoxycholic acid, a naturally produced substance in our bodies, is used during the procedure.
Unlike other fat-reducing treatment, this one is catered to small and stubborn areas such as the cheeks and double chin. 
Price: From KRW66,000 (~S$77)
Find out more about fat dissolving injections here.
---
8. Fat freezing – uses low temperature to get rid of fats
---

Image credit: Jivaka Beauty
If needles are in the no-go zone for you, fat freezing procedures like Clatuu 360 is another way to get rid of unwanted fat without penetration of the skin. Using sub-zero temperatures, the process freezes fat cells, causing them to break down and eventually get excreted from the body. You'll definitely feel cold, but there is bearable pain involved here. 
Pair this procedure with other treatments such as Ulfit, which lifts and tightens sagging body parts, for more obvious results.
Price: From KRW590,000 (~S$690)
Find out more about fat-freezing here.
---
Discover Beauty treatments in Seoul with Jivaka Beauty 
---
Other than these treatments, there are plenty of other K-beauty treatments to choose from in Seoul. To browse treatments including the ones above as you would a travel activity, check out Jivaka Beauty, a one-stop site for cosmetic procedures.

Image credit: Jivaka Beauty
Great for those who have no idea where to start their research, Jivaka Beauty's website provides a list of established clinics, all vetted by certified doctors and pharmacists, so you can have a better overview of the options available before booking your flight over.
There are bound to be many burning questions, particularly for first-timers, and these can all be answered by chatting with their panel of care planners who provide 1-to-1 consultation services through their website or Instagram. No worries if your Korean vocabulary is restricted to "annyeonghaseyo" either as both their website and consultation services are provided in English.
Heading into a procedure can be daunting, but it's certainly calming to know exactly what you're in for. To provide a good grasp of everything there is to know, Jivaka Beauty's website has all the basic information listed out including degree of pain and anaesthesia methods, so those with a low pain tolerance can pick what works for them.
P.S. Jivaka Beauty is holding an advent calendar giveaway this Christmas season, where a total of 25 non-invasive treatments will be given out daily from 1st to 25th December 2019. The top prize is KRW3,000,000 (~S$3,520) worth of treatments of your choice so don't miss out! All you need to do is: 
Stay tuned to their Instagram page to find out more.
---
This post was brought to you by Jivaka Beauty.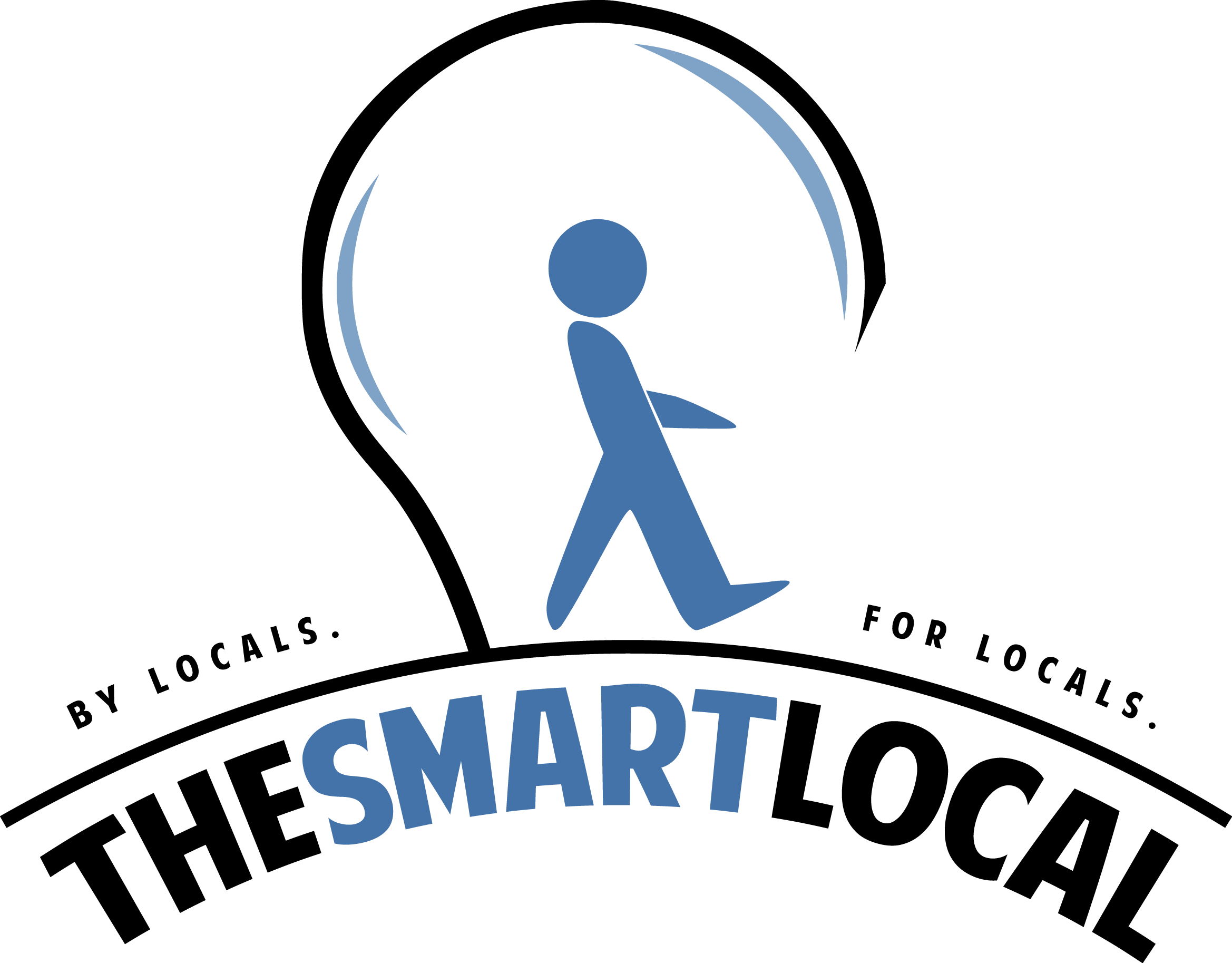 Drop us your email so you won't miss the latest news.