Kitchen and wardrobe design tips
---
White walls and gleaming marble countertops are just some of the hallmarks of any Pinterest-worthy home. But when rusting and peeling appear faster than we imagined, we'd probably wish we hadn't ignored considerations like durability during the planning process.
That doesn't mean beauty and hardiness are mutually exclusive though. Whether you're looking to renovate your dining space or sprucing up your bedroom, it pays to keep these kitchen and wardrobe design tips in mind to ensure your home remains intact for the long haul.
---
– Kitchen –
---
1. Use heat-resistant materials for countertops
---
Image credit: U-Home Interior Design & VULCAN by Lian Hin
From chopping veggies to holding pots fresh off the stove, the humble kitchen countertop has to endure a lot. To prevent your countertop from cracking or warping, it's imperative to choose the best possible material for it.
Popular materials like quartz work well enough on its own, but the latest sintered surface is not to be overlooked. That's where brands like VULCAN come in – their surfaces made from a composition of minerals like clay, feldspars, kaolin and quartz will give you a highly-resistant countertop that's resistant to everything from heat to scratches.
Plus, they come in a myriad of designs and colours to complement whatever kitchen theme you're going for – whether it's minimalist or industrial.
---
2. Stick to stainless steel sinks
---
While porcelain and granite sinks add a touch of old-school charm to any home, they aren't the best in terms of durability. They have a tendency to chip and get stained easily, and keeping them in pristine condition may actually drain your bank account more than you'd expect.
Your best bet? A stainless steel sink. It's easy to clean, corrosion-resistant, and doesn't chip – all reasons why new homeowners and designers alike make them a top – and safe – choice.
Undermount sink vs top-mount sink
Image credit: @airpropertygroup and Pinterest
For extra cleaning ease, opt for an undermount type of sink. They may be a smidge more expensive than their top-mount counterparts, but they're easier to clean as they're not as exposed to grime and build-up.
---
3. Use antibacterial grade laminates for kitchen cabinets
---
Image credit: @arovasingapore
Some of us adore a rustic home aesthetic, and nothing screams that vibe more than wooden surfaces. But when it comes to the kitchen, you might want to pay extra attention to the type of wood you're selecting, especially for cabinets.
Remember, they'll have to constantly deal with steam and smoke so you'll want something that's both moisture and heat-resistant. Pure wood is a definite no-go in this case, as it'll warp after being exposed over a long period of time. 
Instead, consider laminates. They're traditionally made with a protective layer as well as decor paper, so rest assured the wooden core beneath will weather the elements. Laminates from Arova, for example, are antibacterial grade too, meaning they keep the growth of icky germs or bacterias in check as they include embedded chemicals that stop them from multiplying by up to 99%.
---
4. Select quartz or sintered surface for the backsplash
---
Image credit: Lome Interior & VULCAN by Lian Hin 
Between spillages and oil splattering onto the walls, masterchefs and newbies alike would know that cooking isn't exactly the cleanest activity.
The next time you're renovating your kitchen, go for either quartz or sintered surface when choosing the backsplash, a.k.a. the kitchen wall. They're easily the most durable and heat-resistant materials out there, plus, they're easy to clean with a simple wipe down.
---
5. Choose ergonomic drawers over cupboards for smaller kitchens
---
Boxx Euro drawers have in-built cutlery trays to help you plan your space
Image credit: Boxx Euro
Most of us live in a compact HDB or condo unit, which doesn't give us loads of kitchen space to work with – which is why we need to find ways to maximise the space that we have without a renovation overhaul down the road.
One easy way to do this is to pick drawers over cupboards and cabinets in the kitchen. Drawers can keep more items – and given how we'd inevitably pick up one too many appliances from places like Daiso or Miniso, they make for a great long-term investment to store everything away.
Additionally, it gives you a clearer overview of all your crockery and utensils. With easier access, you're less likely to ignore the items you've stowed away, thus getting rid of any dust bunnies forming in the corners of the drawer. 
---
– Wardrobe –
---
6. Opt for wardrobes made from laminates that withstand humidity
---
Image credit: Arova
Our clothes may not seem heavy when we try each article individually, but when combined together, they give our wardrobes the challenging task of lifting them all upright. Bear in mind that the material used to build them has to be able to tahan all of this weight as well.
Whether you're aiming for a built-in wardrobe, or picking up a freestanding one from a furniture shop, laminates are the best material to go for. Not only are they cost-efficient, they also have higher durability and resistance towards water damage, which are essential given Singapore's sky-high humidity levels.
For extra durability, choose a laminate with a high-density fibreboard like plywood – they're less likely to chip or crack for years.  Plus, it's also much more able to tank things like nails or hinges digging into them without falling apart – great if you ever need to replace any of its components over time.
---
7. Install soft-closing hinges to keep marks at bay
---
All of Boxx Euro's hinges are either nickel-plated or made with stainless steel, and are integrated with soft-closing features.
Image credit: Boxx Euro
We treat our bedrooms like a reflection of who we are, but for those of us who really want to bring out that individuality, customising things like our wardrobes is a consideration to take.
Apart from the material and design, you should also pay attention to smaller things like the hinges. They have a tendency to get rusty thanks to the musty interior, so it's best to select a material that doesn't rust easily – like stainless steel or nickel-plated, for instance. 
Keep an eye out for soft-closing hinges as well. Not only do they prevent the doors from slamming shut without warning, they also reduce friction on the hinge and keep unsightly marks from forming on the cupboard overtime. 
---
8. Invest in a smart system like a wardrobe lift
---
Most of us have anchored poles to hang our clothes on within our wardrobes, but just like Humpty Dumpty, sometimes they have a great fall. That's especially the case for cheaper wardrobes, where the poles aren't strong enough and only last a couple of years at most.
Image credit: Boxx Euro
To keep your clothes hung up sturdily, here's a modern alternative to the poles: a wardrobe lift system. With just one pull, they'll bring the clothes down to your level – useful for utilising the entire space, and perfect for shorter folks.
The aluminium lift system from Boxx Euro for example, is extra resistant to corrosion and rust. Additionally, it's both strong and lightweight, ensuring that they can carry heavier apparel like jackets while making it easier to pull it down.  
---
Build a long-lasting home with Arova, Lian Hin & Boxx Euro
---
Home aesthetics shouldn't be the only thing we think about when we're designing our home. Rather, the materials we use matter as well. These tips for your kitchen and wardrobe will give you better ideas on what to look out for the next time a renovation is in the works.
Image credit: Arova Singapore Pte Ltd
If you don't know where to get started, consider Arova. They provide laminates that are seven times more resistant than an average one – which means they can easily last through decades.
Image credit: Arova Singapore Pte Ltd
Finding a laminate that suits your chosen home theme will present you with plenty of options, as they've got over 500 laminate designs. Bonus: majority of them are also certified antibacterial, which gives them plus points in the hygiene department.
Image credit: Lian Hin
To complement your laminate-minted cabinets, couple them together with VULCAN countertops from Lian Hin. Coming in 25 different designs, their specialised material doesn't just add a touch of elegance to any room – it's also highly-resistant to literally everything. UV, heat, stains, chemicals, fading… the list goes on.
As such, you don't have to limit its usage to kitchen countertops.  You can also use it for things like the backsplash, feature walls, flooring, patio, and even desks.
Other than hinges and wardrobe lift systems, Boxx Euro also offers smart fixtures like drawers and revolving shoe racks.
Image credit: Boxx Euro
Even furniture fittings go a long way in ensuring that your furniture lasts. Featuring products like hinges, wardrobe lift systems, and drawers under their belt, Arova's sister brand Boxx Euro offers a variety of long-lasting fixtures for use within your own homes.
With an integrated soft-closing technology on all their products, you won't have to worry about accidents like shutting a door too hard or permanent stains on your kitchen countertops. And even if you see signs of wear and tear on them in the future, their lifetime warranty will ensure replacements or fixes in a jiffy to give you complete peace of mind.
---
This post was brought to you by Arova.
Cover image adapted from @arovasingapore and Boxx Euro.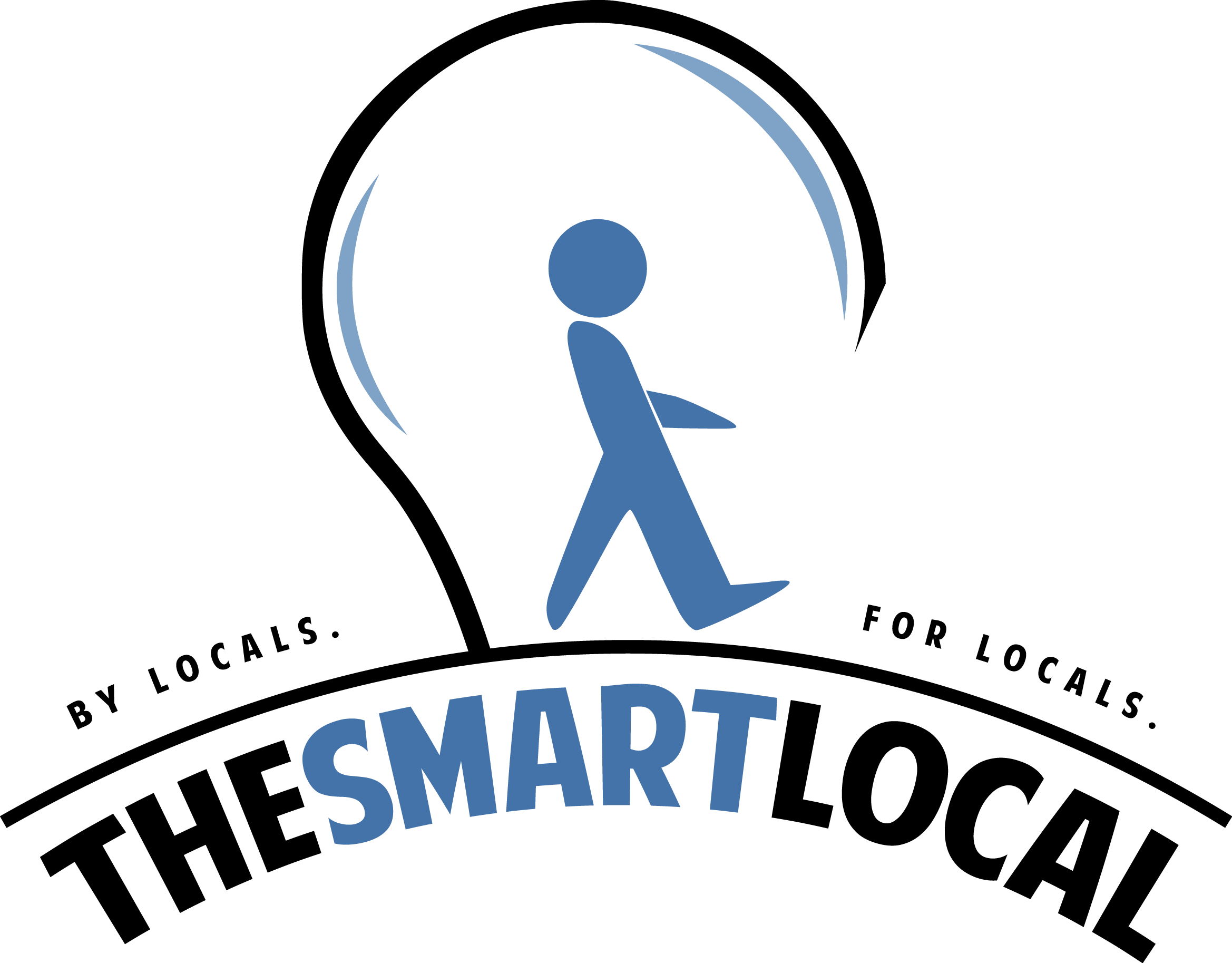 Drop us your email so you won't miss the latest news.