Wedding tips for Phase 2
---
Movies and dramas like to remind us that love transcends all, and in the case of real-life events, even a pandemic can't stop couples from getting hitched. Weddings are now under a bit of a spotlight in Singapore, and it's thanks to the fact that we're now being introduced to previously-unheard-of restrictions like segregating guests and limits on the number of guests.
Nevertheless, with Phase 2 still in place, there are hidden opportunities to make your ceremony and reception one to remember. We spoke to 5 local business owners who've worked with their fair share of weddings on how Singaporeans can still make the most out of their big day. Check out these wedding tips below:
---
1. Customise wedding favours for guests
---
Take the pandemic completely out of the equation for a second and remember that couples opt for smaller weddings because of the ability to have more intimate celebrations with their closest friends and fam. If you're not sure where to start personalising your 100-pax reception, a fail-proof way is to get customised wedding favours for your guests.
This doesn't have to be limited to small weddings, of course. In Singapore, more couples have started turning to unique and functional favours, such as passport holders, eco-friendly cutlery and candles, to name a few.

Social Gifting's most popular wedding favours include the Leave a little Sparkle 0.7mm Black Ballpoint Pen and 'Felt Pouch for Cables
Image adapted from: Social Gifting & Social Gifting
"Wedding favours should be practical things that guests can use daily" says Lee Ping Swen, business and marketing lead of Social Gifting. "It could also include something special that resonates with the couple, such as their favourite song lyrics printed on the gift." 

Couples can also portion a budget to mail wedding favours to loved ones overseas – Social Gifting provides mailing material too.
Image credit: @social.gifting
In pandemic times where the economy has been sorely affected, turning to sources that benefit both guests and affected communities will add more meaning to your big day. Social Gifting's artisans come from marginalised communities such as people with special needs, the elderly, and terminal and mental illnesses, so you know you'll be contributing to a good cause.
Pro tip: Consider including simple handwritten notes tailored to each guest to go with your wedding favours so it's even more personalised.
Get customised wedding favours from Social Gifting.
---
2. Get event planning platforms to hook you up with vendors 
---

Event planners can help execute more unique ideas like yacht weddings and create more personalised experiences for you and your guests
Image credit: @royalalbatross
Ask any bridal couple and they'd agree that planning and executing a wedding on your own is an instant recipe for stress. And when it comes to the actual day, no bridal couple wants to have to manage various vendors and coordinate the ceremony while tending to their guests. That's where companies like Delegate come in, to easily hook you up with vendors in the industry.

Delegate partners with around 3,500 vendors including venues, dress providers, planners and musicians.
Image credit: @audreyalbason
Normal weddings are, of course, still on the table for many, come 2021 and beyond, says Jacqueline Ye, Co-Founder of Delegate, who noticed that couples were still making bookings for weddings even during the Circuit Breaker.
Vendors on Delegate's site offer plenty of packages for essentials like photography and videography, bridal makeup and dresses, and decor setups. These are usually discounted with prices readily visible on Delegate's site, so you have better chances of choosing a vendor based on your budget.

Pre-wedding and actual day photography packages can be found from $300
Image credit: @krystalpixels
Pro tip: For those planning weddings in 2021 and beyond, check with vendors on any refund policies should COVID-19 measures tighten, or if they have packages they can offer for later dates.
Plan your wedding with Delegate, or organise a virtual event with Delegate Play. 
---
3. Invest in an impactful floral arch to say your vows under 
---

Image credit: @theflowerfactorysg
One of the easiest ways to jazz up the decor of your event is with flowers. Make an impact with a floral arch and use simple floral arrangements such as table centerpieces, garlands and floral stands. One of the perks of a smaller venue is that you won't have to go overboard in order for these to add significant aesthetics for the livestreaming of your ceremony. 

On top of event-related vendors, Delegate also has over a hundred partners for floral arrangements.
Image credit: Delegate
If you're the sentimental type, there's a way to keep your bouquet and decor even long after you've gotten hitched: preserved flowers. It's a trend that has cropped up recently, Jacqueline from Delegate has observed, along with small bouquets and arrangements for home ceremonies. 
Preserved flowers as a keepsake and to save money
Image credit: @thewallflowerbud
Pro tip: Order floral decor that can be repurposed into home decor after your event, so you'll have lingering wedding vibes at home for the next couple of weeks. 
Plan floral decor for your wedding at Delegate. 
---
4. Do a dance performance to livestream 
---
"A wedding is unforgettable mostly for 2 things: the food and the entertainment" Lavania Hajji from local studio Dance Embassy says. Think back to the last wedding you attended and chances are you'd agree with this – especially when the entertainment stars none other than the bride, groom, or bridal party.
Some of Dance Embassy's most popular classes include Bollywood choreography, Zumba and African dance.
Image credit: Dance Embassy
Planning a viral-worthy dance performance during a pandemic isn't off the books, of course. On top of physical dance classes resuming with small groups of attendees, virtual classes are now commonplace for those who prefer to work out safely from home. 
An instructor-slash-dance company owner herself, Lavania recommends bridal parties who wish to hold a performance to start off with virtual classes. That way, no one's left out if you hold private practice sessions that are limited to 5 people. Final in-person sessions can then be held at the dance studio to fine tune your performance closer to the big day.

Image adapted from: TheSmartLocal
Don't let weeks of hard practice go to waste either – opt to live stream or record your actual-day performance for those unable to attend the festivities. Check out free live stream platforms like Twitch and YouTube Live, or straightforward social media alternatives like Facebook Live and Instagram Live.
A choreographed bride and groom dance can also rekindle your romance while entertaining guests. "We have taught many brides and grooms before," Lavania recalls. "And during each of their dance practice sessions, it's a break from the hustle of planning their wedding. Dance helps to reconnect them to their purpose of why they are marrying each other." 
Plan a wedding dance performance with Dance Embassy.
---
5. Get personalised gifts for the bridal party
---
Most bridal couples come with an army of bridesmaids and groomsmen to tend to their needs and help out with wedding coordination. Instead of just slapping them with an ang pow at the end of the day, opt for personalised keepsakes to mark this special occasion.

Customised key hooks for your groomsmen to subtly flex your bromance
Image credit: Bynd Artisan
If that sounds like your cuppa, check out locally designed artisanal goods that your bridal team can use long after the wedding. Brands like Bynd Artisan have a team of experienced craftsmen who can customise leather and paper gifts. This includes notebooks, cardholders, key hooks, and most recently, leather hand sanitiser holders. 
#ByndUnited Leather Hand Sanitiser Holder
Image credit: @byndartisan
"Choose a meaningful yet functional gift for people who matter" James and Winnie of Bynd Artisan say. They add that gifts can be personalised with wedding hashtags or the names of members of their bridal party, to make it more memorable for the recipient. 

Watch and Jewellery Holder for bridesmaids
Image credit: Bynd Artisan
Pro tip: Prepare specially curated kits for your bridal party. It can include useful items for the wedding day such as battery-powered fans for outdoor weddings, hand sanitisers, vitamins and matching facemasks.
Customised gifts for your bridal party at Bynd Artisan. 
---
6. Order individual portions and takeaways for each guest
---
Conventional buffets and sharing platters are now a thing of the past, especially with safe-distancing measures in place. But there are some ways you can still get creative with your wedding grub, especially since your guests will be segregated to zones… or not there at all. 
For one, you can request for single portions of dishes, rather than the typical centrepieces you get at Chinese weddings, or dessert tables that more than one person can access. If you're having a more casual reception, cut down on the cost but fill your guests' tummies with individual meals like bentos and donburis. 
These – as well as sashimi stations, customised gourmet bubble tea, craft cocktails, and themed desserts – have all been requested for by customers for weddings, according to Howard Lo, owner of Empire Eats. 

Image credit: @tanukiraw
Empire Eats has an umbrella of restaurants and bars such as Standing Sushi Bar and Tanuki Raw, and offer corporate deliveries for bulk orders. Thanks to the pandemic, their delivery processes have been fine tuned so your guests' food arrive fresh. 
And a perk that has come out of this is that you can have meals delivered to your guests who are attending your wedding virtually. 

The Secret Mermaid even has DIY cocktail kits for a fun side activity for guests
Image credit: The Secret Mermaid
As for additional treats at your physical wedding, check out fun additions like The Secret Mermaid's cocktail care packages for your guests to DIY. For those who don't drink alcohol, opt for refreshing beverages like bottled bubble tea and fruit juices from Sumo Bar Happy, and add packed desserts like cookies and pies while you're at it. 
Plan your wedding lunch or dinner with Empire Eats.
---
Support local businesses when planning your wedding
---
The pandemic has introduced interesting new staples for weddings, such as digitalising events and coming up with new ways for guests to enjoy wedding grub. And with local businesses adapting fast to new regulations, bridal couples still have plenty of avenues to celebrate their special day with a bang. 
Companies such as Social Gifting, Delegate, Dance Embassy, Bynd Artisan and Empire Eats are all part of PayPal's #SupportLocal campaign. They're putting local businesses under the spotlight, to encourage Singaporeans to continue supporting them as the country recovers from COVID-19.
For artisan-based businesses like Social Gifting and Bynd Artisan, one of the biggest struggles for them has been allowing crafters to work in their usual studio settings. Bynd Artisan introduced home kits for their artisans, whereas Social Gifting turned towards churning out handmade masks instead. 
The rest utilised digital platforms as much as they could. Virtual dance classes became the norm for Dance Embassy, while Delegate launched a virtual event site and wedding festival so couples could book vendors and score discounts for their weddings in 2021 onwards. Like many F&B companies out there, Empire Eats also had to adapt by offering online and same-day deliveries. 
It's been a struggle for both couples getting married and local businesses since the Circuit Breaker was introduced back in April 2020. But with most Singaporeans onboard with supporting local initiatives, there's hope for all. 
---
This post was brought to you by PayPal.
Cover image adapted from: @floralmagic_, @tanukiraw, @social.gifting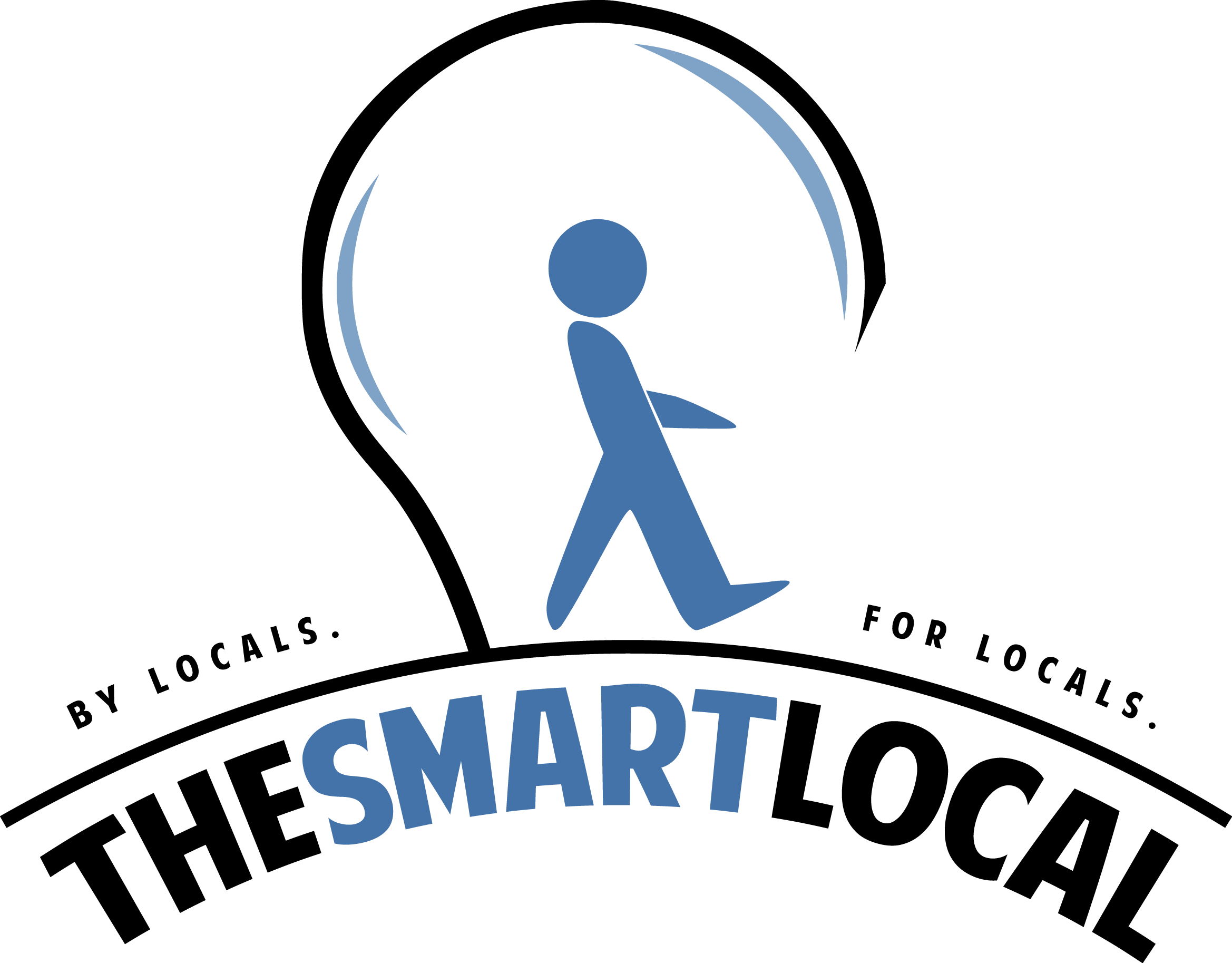 Drop us your email so you won't miss the latest news.