Singapore's best kaya products
More than a tasty way to start the day, good ol' kaya toast is a sweet and carby solution to hunger pangs occurring at all hours. But when your love for the deliciously green coconut paste knows no bounds, there needs to be alternative kaya dishes in your life on top of traditional spread and bread.
Here are 11 culinary creations ranging from kaya-fied versions of familiar favourites to atas meals for when you want to treat yo' self. To the gastronomically adventurous, we've also included the downright wacky and outrageous for only the true purveyors of kaya treats.
1. Kaya Pandan Eclair
Adapted from source: @where.is.karl
You've probably spotted these elegant tea-time treats from L'Eclair by Sarah Michelle on your social media feed. In an array of exotic flavours painted with stunning colours that beg to be Instagrammed, one of the boutique's signatures pays homage to our beloved kaya toast.
This is the spectacular marriage of French pastry and Southeast Asian flavours we've all been waiting for. Pandan kaya is piped into a delicate choux eclair, with dessicated coconut and coconut biscuits to top it all off ($8). Combining a medley of textures and mouth feels into one petit dessert, this is pretty much just a work of art.
L'Eclair by Sarah Michelle
Address: Singapore Shopping Centre, 190 Clemenceau Avenue, #01-28, Singapore 239924
Opening Hours: Tues to Fri 11 am – 8 pm, Sat 11 am – 9 pm, Sun 11 am – 6 pm Closed on Mon
Website
2. Fake Kaya Toast And Eggs
Source: @mrlynux
This is perhaps the most fascinating reimagination of Singapore's traditional kaya toast breakfast yet, and the result is amazing.
A slab of frozen kaya parfait lies between pieces of actual bread. Reminiscent of an ice cream sandwich one notch above the regular kind peddled by ice cream carts, the golden brown toast makes for a satisfying crunch with each bite. You can also dip it into the "soft boiled egg", which is really a cleverly disguised coconut panna cotta within a chocolate "egg shell". The accompanying soy sauce? It's gula melaka syrup. *mind blown*
It all comes as part of the "Singapore Breakfast Set" for $13.90. Check out our full review here on Eatbook.sg!
Non Entree Desserts
Address: Hong Building, 204 Rangoon Rd, Singapore 218451
Opening Hours: Tues to Thur 2 pm – 10 pm, Fri 2 pm – 11 pm, Sat 12 pm – 11 pm, Sun 12 pm – 10 pm
Website
3. Atas Kaya Toast
Source: @hsiaotu
Featured on the bucket list of all kaya lovers, drop by Corner House at Botanic Gardens if you ever have the cash to splash. Esteemed chef Jason Tan whips up this remarkable dessert named "My Interpretation Of Kaya Toast", so utterly gorgeous you won't be able to stop marvelling at it. And snapping a million pictures, of course.
Two dainty sandwiches of kaya parfait between muscovado sable biscuits is topped with a dollop of tangy pineapple sorbet. Completing this immaculate creation are kaya coulis, gula melaka foam, and pandan "snow". It doesn't get much fancier than this!
Available as part of $58++ (3 courses) or $78++ (4 courses) fixed lunch set menus from Tuesday to Saturday, last order at 2.30 pm. Click here for more details.
Corner House
Address: Singapore Botanic Gardens, 1 Cluny Road Singapore, 259569
Opening Hours: Tues to Sat 12 pm – 3 pm & 6.30 pm – 11 pm, Sun 11.30 am – 3 pm & 6.30 pm – 11 pm. Closed on Mon
Website
4. Kaya Egg Tarts
Egg tarts are great. Kaya is great. Why not mash them both up into one lip-smacking afternoon snack? Sink your teeth into soft and creamy egg custard filling amidst a flakey pastry casing. The familiarity of this foolproof treat straight out of our childhoods is tinged with the gentle fragrance of pandan kaya.
Get your fix of this babies from the famous Madeleine's Original at Tanjong Katong. They're executed Portuguese style for that flawlessly torched caramelisation. They go for $1.50 a pop or $8.50 for a box of 6. Grab the box of 6 – trust us, you won't be able to stop at just one.
Madeleine's Original Portuguese Egg Tart & Puff
Address: 198 Tanjong Katong Road, Singapore 436997
Opening Hours: 8 am – 8 pm daily
Website
5. Kaya Creme Brulee
Source: @chocolatetbasil
Ever the innovator when it comes to fusion food that pays homage to homegrown tastes and influences, Sinpopo Brand's "Orange Kaya Pisang Creme Brulee" ($7) has been on the receiving end of some rave reviews. The name is quite a mouthful, but this mish-mash of rich local flavours and piquant injections of fruit tang is surprisingly addictive.
Break through the brulee sugar shell with a satisfying shatter and dig into some melt-in-your-mouth custard. Plain vanilla? Boring! Toss it up with some fruity AND coconutty infusions instead. With the generous sprinkling of golden crunchy toast croutons, even the mouthfeel becomes exciting as well.
Sinpopo Brand Cafe
Address: 458 Joo Chiat Road, Singapore 427671
Opening Hours: Sun to Thur 12 pm – 10 pm, Fri & Sat 12 pm – 12 am. Closed on Mon
Website
6. Kaya Balls
Source: @kkfoodlover1990
This list may be full of quirky, Instagrammable kaya creations of the new age. But there's nothing like going back to the basics! As far as traditional kaya goes, Ya Kun is pretty much the trusted authority beloved by one generation after the other.
These fluffy and adorable kaya balls ($3.80 for 8 pieces) make for some handy pop-in-your-mouth yumminess on the go. Chewy with an abundant yield of the good stuff embedded within, a bag of these bite-sized munchies will satisfy your kaya cravings when you're out and about. And you won't even have to get your hands all dirty!
Ya Kun
Address: ION Orchard, 2 Orchard Turn, #B4-71/72, Singapore 238801
Click here for a full list of outlets
Opening Hours: 7.30 am – 10 pm daily
Website
7. Kaya Lava Croissant
Source: @shu55min
With the intense matcha craze that's still sweeping the nation, it was high time that kaya fans had our own flowing lava treat to enjoy. Couple that with the charcoal trend, and this croissant ($6) is one that will fare just as well on our tastebuds as it will on foodie social media feeds!
Certainly not something you would associate with the taste of kaya, the charcoal lends an earthiness to the saccharine filling oozing from within. Have it warm and fresh from the oven, we promise you'll be using the chunks of croissant to mop up every last drop of the kaya sauce!
Antoinette
Address: 30 Penhas Road, Singapore 208188 | Mandarin Gallery, 333A Orchard Road, #02-33/34, Singapore 238897
Opening Hours: Mon to Thur 11 am – 10 pm, Fri 11 am – 11 pm, Sat 10 am – 11 pm, Sun 10 am – 10 pm (Penhas Road) | 11 am – 10 pm daily (Mandarin Gallery)
Website
8. Kaya Prata Bomb
Renowned for their extra crispy prata, wide selection of varieties as well as dirt cheap prices, The Roti Prata House offers a unique style of prata bomb for $4. Gloriously enveloped in the sheets of savoury prata is a hefty dose of kaya, warm and gooey from its time on the griddle.
Sweet and chewy, it works marvellously as a dessert with a little white sugar on the side. But for those adventurous ones who want to try a next level combo of sweet, salty and SPICY, this prata is also served along with a bowl of curry.
They're open til 4am on weekends, so your late-night cravings for both prata and kaya are sorted!
The Roti Prata House
Address: 246 Upper Thomson Road, Singapore 574370
Opening Hours: Sun to Thur 7 am – 2 am, Fri & Sat 7 am – 4 am
Website
9. Kaya Toast Cocktail
Source: @lkkben
A hearty breakfast of kaya toast kickstarts your day, so why not kick back after a long day of work by slurping up a kaya cocktail ($26)? In Bitters & Love's series of gourmet fusion and highly imaginative beverages, this particular one is hailed as a must-try. It features a potent blend of rum, sugar syrup, egg whites, English breakfast tea, and kaya with a slight hint of honey.
Bonus! The beverage actually comes topped with an uber thick slice of toast, slathered with kaya. Now you can fuel up AND get buzzed at the same time!
Bitters & Love
Address: 118 Telok Ayer Street, Singapore 068587
Opening Hours: Mon to Thur 6 pm – 12 am, Fri & Sat 6 pm – 2 am. Closed on Sun
Website
10. Kaya Pizza
Source: @seelasddk
Some days you just crave pizza, dessert and breakfast all in one convenient box. Apparently dreams do come true, because Domino's has a sweet and wonderfully carbo-loaded kaya pizza ($7.80) on their menu!
Their famous soft and chewy pizza base is slathered on thick with kaya, topped with fresh banana slices as well as a sprinkling of mozzarella cheese for good measure. Dusted off with some icing sugar, this is a taste sensation you never imagined could work so well.
Domino's Pizza
Address: 71 Killiney Rd, Singapore 239527
Click here for full list of outlets
Opening Hours: 10.30 am – 11 pm daily
Website
11. Kaya Toast Ice Cream
Source: @thatgreedypig
Don't settle for artificially flavoured ice creams that taste more like plastic than pandan. At gourmet dessert parlour Ice Cream Chefs, premium kaya is swirled in during the preparation process to ensure rich tastes and aroma with every spoonful.
The best part? For a scrumptious single-scoop cup that's only $3.80, there's actual toast crumbs aplenty! If someone took our favourite national breakfast and chucked it in an ice cream machine, this would be the delicious result.
Ice Cream Chefs
Address: 12 Jalan Kuras, Singapore 577727 | SAFRA Mt Faber, 2 Telok Blangah Way #02-08, Singapore 098803
Opening Hours: Mon to Thu 12.30 pm – 10.30 pm, Fri 12 pm – 11.30 pm, Sat 12 pm – 11 pm (Upper Thomson) | Mon to Fri 12 pm – 9 pm, Sat 12 pm – 11 pm, Sun 12 pm – 10 pm (SAFRA)
Website
Kaya Creations For Any Time Of The Day
Who says kaya can only be enjoyed with bread? Forever reserved in our hearts is a place for the old-school classic of fragrant kaya and melty butter on top of fluffy buns or sandwiched between crunchy toast. These new-fangled kaya creations, however, are set to change the game.
From now on, just know that your kaya cravings can be satisfied in the middle of the night with some kaya prata for supper. Better yet, ring up Domino's and have a piping hot kaya pizza sent right to your doorstep.
"Sweet dreams, are made of this." Indeed.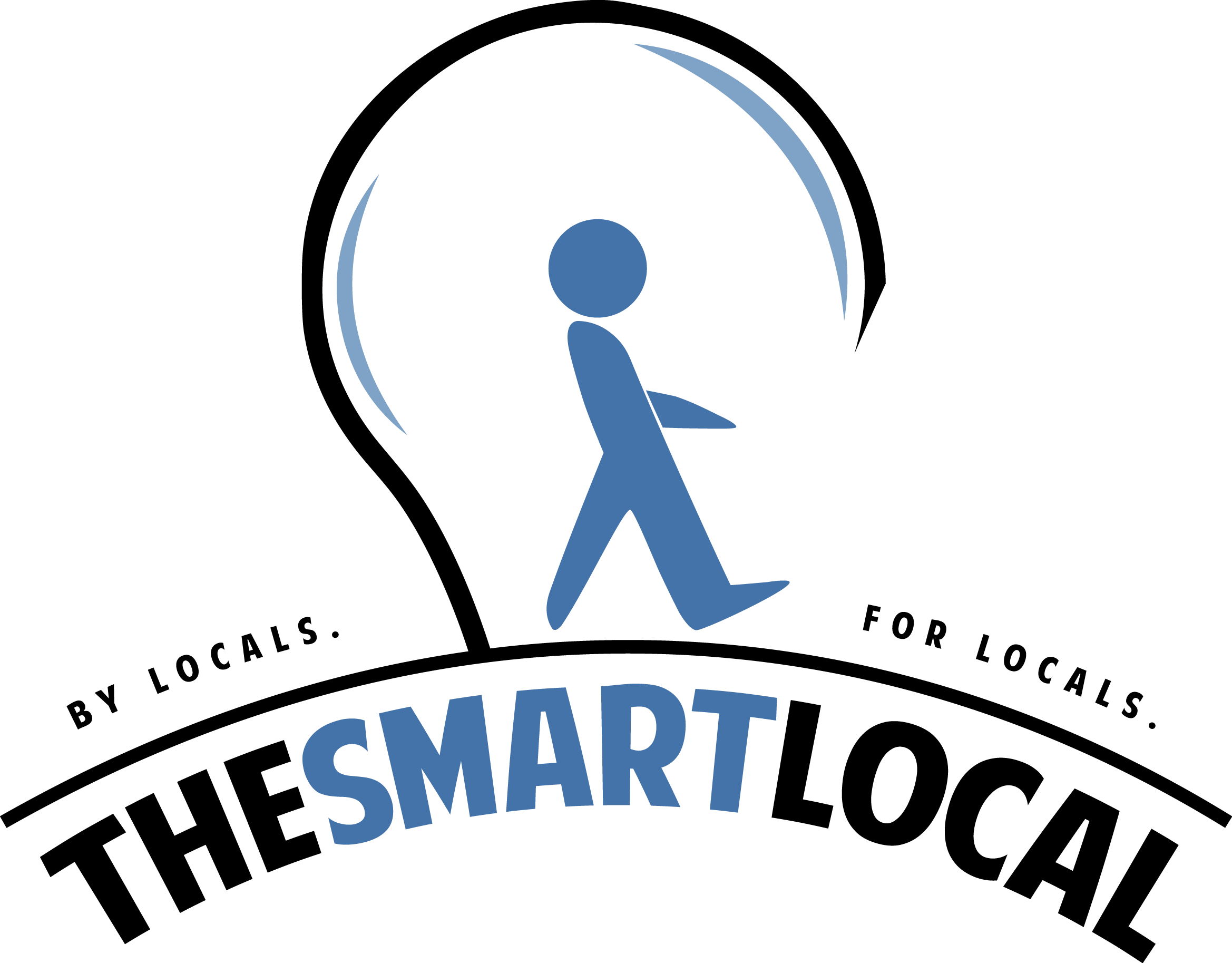 Drop us your email so you won't miss the latest news.