Chill out this June holiday
Adapted from Source
Just like getting mid-week blues, mid-year blues can be a serious wet blanket. Taking a breather from it all – MYEs and projects included – is necessary to give us that extra boost through the year. As for the non-schooling population, the we shouldn't let the mid-year slump halt our weekend fun either.
So pack the sunscreen, pop on some sunglasses, head out to the best beach parties, yummiest food festivals, and eye-opening art exhibitions.
– Events –
1. DBS marina regatta
Packed with giant inflatable water obstacle course, yoga classes by lululemon, and award-winning food stalls curated by The Local People – think Garçons, The BellJar, Leng Leng ice cream and Neo-Sin – at Singapore's first and only urban beach, June is going to be some serious belly-filling beach fun.
Date: 1 – 4 June 2017
Time: 4PM – 10PM (1 June), 10AM-10PM (2 – 4 June)
Location: The Promontory @ Marina Bay (Nearest MRT: Raffles Place and Bayfront)
Price:Free admission
Read more about DBS Marina Regatta 2017 here.
2. Ultra Singapore 2017
If you haven't been to an Ultra concert, put it on your bucket list. It's gonna be so intense that whatever exciting activity you do the day after will only feel mediocre, and adjusting yourself back to reality will be a feat in itself. With Nicky Romero attending (finally), this year's edition is going to be extra lit.
Date: 10 – 11 June 2017
Time:12PM – 10:30PM
Location: Ultra Park, 1 Bayfront Avenue, Singapore 018971
Price:Tickets start from $115 USD (~$160 SGD)
3. Peranakan Festival
Source: @zippyzipeng
The word "Peranakan" isn't unfamiliar to us, yet there is a shroud of mystery around the culture of the disappearing Straits Chinese culture. Besides the sarong kebaya exhibition, Peranakan-style stamp carving, and cooking classes to learn the way of the culture's signature dishes, you'll also get to participate in high tea at The Peranakan Restaurant.
Date: 3, 4, 10, 11, and 17 June 2017
Time:12PM onwards
Location: 442 Orchard Road, #02-17, Claymore Connect, Singapore 238879
Price: Free admission to exhibitions, but workshops, costume rentals and high tea are chargeable.
Read more about the Peranakan Festival here.
4. Storyfest: International Storytelling Festival Singapore
Whether it's our friends telling us about the latest MRT drama, having your heart race during the latest Marvel blockbuster, or bawling your eyes out at melodramas, great stories always gets us hooked. At Singapore's first-ever Storyfest, choose from local or international stories, made for both children and adults, and attend workshops to brush up on your literary arts.
We recommend Stories for Change happening on 3 June 2017, from 5-7PM at The Arts House's Blue Room. Tickets are $15, but you'll get the bang for your buck when you listen to 9 different storytellers deliver their punchlines.
Date: 2 – 4 June 2017
Time: 10AM – 10PM (2 June 2017), 11AM – 9PM (3 June 2017), 2PM – 9:30PM (4 June 2017)
Location: 1 Old Parliament Lane, Singapore 179429
Price: Prices start at $10
Find out more about the programmes available here.
5. Pets Picnic Party
The number of dog-friendly places in Singapore are few, but that doesn't mean that our babies can't go out to have fun. Pets Picnic has come up with a festival that our furry friends can enjoy – featuring a craft and accessory market, stage games, a dog bakery, an illustrator and a photobooth, this once a year event is going to be both a day for socialising and discovery for your pup.
Pets Picnic Party 2017 is also partnering with Causes for Animals (CAS) to run an adoption drive. So bring your dogs along to test the waters before you expand your family!
Date: 3 June 2017
Time: 2PM – 6 PM
Location: Green Field, Sentosa Cove
Price:$35
Find out more here.
6. Seoul Awesome Weekend Festival
While we're used to the sounds of K-Pop and variety shows, we're not even close to uncovering Korea's rich culture.
If you've ever wondered what Korea was like back in the day, The Joseon Dynasty was Korea's last dynasty, and the influence of its courtly culture and vibrance is still very much in Korea today.
Besides music and dance performances, food tasting sessions, and a mass Taekwondo session, you'll also get to enjoy a movie marathon. Drop by the special Joseon Dynasty exhibition for free (U.P. $10) to end off the day.
Date:17 and 18 June 2017
Time: 1PM – 9PM (17 June 2017), 1PM – 5PM (18 June 2017)
Location: Asian Civilisations Museum, 1 Empress Place, Singapore 179555
Price: Free admission (includes free entry to special exhibition)
Find out more about Seoul Awesome Weekend Festival here.
7. DreamWorks Day – Carnival and Fun Run
Source: @dreamworksday
It doesn't matter how old you are – Kung Fu Panda, Madagascar, Shrek, and How to Train Your Dragon are movies grown adults can watch, rewatch, and cry over. And this June, for the first time in Asia, we're getting a Dreamworks Day to celebrate that.
Carnival-goers are also entitled to a free event t-shirt, temporary tattoos, and a $10 carnival coupon. Sign up as a runner, and you get a totebag, cap, race bib, and medal, too.
DreamWorks is also inviting beneficiaries from Club Rainbow and Children's Cancer Foundation to the event. If you wish to make a donation, you can do so here and here.
Date: 24 June 2017
Time:4PM – 8PM
Location: Gardens by the Bay, Bay East Garden, 21 Rhu Cross, Singapore 437438
Price: Carnival $25, Kids Dash + Carnival $45, 5KM Fun Run + Carnival $55
Find out more about DreamWorks Day here.
8. Lo & Behold Group Festival
It's tiring being an adult, and sometimes the mid-year sian feels can't help but seep into our day. If you're into themed parties, head to Electroball: The Golden Age of Hollywood on 10 June 2017, and let go of your inner 1920s flapper sass on the three-floor party with electric jazz performances, silver screen drag queens and cirque coquetry.
And to re-live your schooldays, deck yourself out in your old school uniforms, take photos at classic photobooths, and party it out with DJs KiDG and Hookstyle at OverEasy's Guilty Pleasures – The Riverdale Special.
Date:29 May -25 June 2017
Location: Gardens by the Bay, Bay East Garden, 21 Rhu Cross, Singapore 437438
Price: Electroball ($45 per person with a drink)
Find out more here.
9. Singapore Street Festival
For those always looking to jio their friends out for a game of street soccer, you'll be in for a treat because Urban Street Football is on the list, consisting of two categories – Football freestyle (9 June) and Panna (10 June).
But if sports isn't your thing, head over to Bugis Junction Outdoor and Urban Street Art, where 2 or more artists collaborate on a canvas to create balance and harmony.
Date: 9 – 10 June 2017 for Urban Street Football, 1 June – 2 July 2017 for Urban Street Art.
Time::30PM – 6:45PM (9 June), 3:30PM – 7PM (10 June)
Location: Bugis Junction for Urban Street Football, Bugis Junction Outdoor (space between McDonad's and Starbucks) for Urban Street Art.
Find out more here.
10. Singapore International Festival of Arts
Sometimes, funny and action-packed movies don't do it for us anymore because we're used to how they play out. It's hard to find theatres that don't screen mainstream films, but at the Singapore International Festival of Arts, you can binge on over 30 indie films to your heart's content.
Our recommendation is Lizard On The Wall, directed by K. Rajagopal. Breaking away from the passive nature or watching movies, this film is an interactive performance of film about what happens when scandalous secrets are revealed at a wedding banquet, and the audience is made to confront the shame of living a double life.
Date: 30 June, 1 July 2017
Time: 2PM – 5:30PM
Location: So secret that it'll only be revealed closer to the date
Price: O.P.E.N. single entry tickets start at $10
Find out more about the film here.
11. Yummy Food Expo
In its third year running, Yummy Food Expo 2017 promises a mouth-watering experience. Previous editions of the event have sold Manuka Honey, organic virgin coconut oil, fish bak kwa and Golden Duck Salted Egg Potato Chips amongst other saliva-inducing food – we can't wait to see this year's spread!
Date: 22 – 25 June 2017
Time:11AM – 10PM
Location: Singapore Expo Hall 5, 1 Expo Dr, Singapore 486150
Price: Free
Find out more about Yummy Food Expo 2017 here.
Things to do:
1. Discover kampong life at Pesta Ubin
Source: @pesta.ubin
Pulau Ubin is the last island of Singapore to still keep the kampong life, and it would be a waste if our younger generation won't get to experience that. Give the kids a break from the studying, and take them for a weekend out at Pulau Ubin to soak in the kampong nostalgia.
Besides free activities like mountain biking, kayaking, mangrove boat tours, interactive races around ubin, and massive treasure hunts for adults, the kids also get a slice of the ubin life through colouring a rare map of ubin and a kampong photobooth at Uncle Lim's shop.
Date: 9 May – 16 July 2017
Location: All around Pulau Ubin
Price:Depending on activity
Find out more about Pesta Ubin 2017 here.
2. Check out obscure spots in town
Source: @kultmagazine
Orchard may be Singapore's favourite hangout spot, but there's more to it than just ION and Plaza Singapura. Go for Singapore's only Ninja Warrior course at BOUNCE Trampoline Park, check out some quirky art at Kult Gallery, or catch $9 movies at Alliance Francaise Theatre.
Read more about lesser-known spots in town here.
3. Appreciate our heartland homes in the HDB Homes of Singapore exhibition
Nobody else in the world has has public housing like ours, and HDBs give Singapore its unique flavour. A collaboration between Japanese artists Eitaro Ogawa,Tamae Iwasaki, and Tomohisa Miyauchi, a senior lecturer at NUS' Department of Architecture, the project documents the trio's renditions of what HDB flats are like.
Date: 6 April – 27 June 2017
Time: 8AM – 9:30PM
Location: 2 McCallum Street Singapore 069043
Price: Free
4. Have an old-school movie drive-in @ White Sands
If you're looking for a night out under the night sky with friends, family, or your partner, grab a car, grab your pets, and brace yourself for Kong: Skull Island.
You'll get free flow popcorn and candy floss, too. But if that's not enough, you can order from Chocolate Origin, Pezzo, and Thai Express, and have it delivered straight to your car.
Come a little earlier to get a chance to play at bouncy castles and inflatable rock climbing stations before the movie starts.
Date: 24 June 2017
Time: 7PM – 10PM
Location: White Sands, 1 Pasir Ris Central Street 3, Pasir Ris, Singapore
Price:Drive-in per vehicle $10, picnic area adult $6, picnic area child $4
Tip: Sign up for free to be a new member of AMPerkz at White Sands' Level 2 Customer Service counter and get 10% off ticket prices.
5. Unleash your creativity at the Faber-Castell Art Festival
For those of who aren't artistically inclined, fret not. Art is for expression, and however that manifests is up to you. Held in a castle setting with 4758 square feet of space, you'll be able to find interactive workshops with local and overseas artists, exhibitions by emerging artists, and a colouring competition for families, whatever the age or experience – your chance to discover the artist within.
Date: 27 May – 4 June 2017
Time: 11AM – 9PM
Location:Central Atrium, Marina Square, 6 Raffles Boulevard, Singapore 039594
Price: Drive-in per vehicle $10, picnic area adult $6, picnic area child $4
Find out more here.
6. Get thumping at Phuture DJ Battle
Sometimes the eargasms we get from good beat-mixing, scratching and track blending isn't quite enough, that's why we've got DJ battles to spice it up a notch. On 14 June 2017, the finalists of Phuture DJ Battle will compete at Zouk, with only a 7-minute window to impress the judges. View the entries here.
Date:14 – 15 June 2017
Time: 9PM – 3AM
Location: Zouk Singapore, 3C River Valley Road, The Cannery, Singapore 179022
Price: Free
7. Witness the showstopping Borderline dance recital
Don't be satisfied with watching dance on your phone or laptop. Even if filmed in 60fps, you still won't get the same experience compared to when see a live show. In Borderline, New Zealand's Ross McCormack teams up with Singapore's Kuik Swee Boon, and the two masters of the dance craft come together to explore conflict by pushing breaking points and boundaries.
And if you're not that knowledgeable about dance, don't worry – as with all great performances, you'll leave with a lighter heart and much more to contemplate when you're home.
Dates and timing: 22 – 23 June 2017 8PM, 24 June 2017 3PM
Location: Esplanade Theatre Studio, 1 Esplanade Dr, Singapore 038981
Price: $36, $20 for limited concession (students, NSFs, senior citizens)
8. Have a round of drinks at fun bars with games
Source: @hopheadssg
If you're up for a little more than the regular HTHT over a table, go for O BAR's karaoke, Cherry Discotheque's arcade machines, Forest Darts Cafe and Pub's dart machines, Hopheads Bar's giant jenga, and Hog's Bar and Restaurant's foosball.
Read more about bars with games here.
9. Stuff yourself silly at Geylang Serai Ramadhan Bazaar
Nobody's going to blame you if you're salivating already. This year's 1,000-stall strong Ramadhan bazaar features psychedelic drinks, rainbow beef burgers, candy floss burritos, and fried milk (you read that right) on top of their cult favourites.
Date:26 May – 25 June 2017
Time: 11AM onwards
Location: Geylang Serai Market @ Paya Lebar MRT
Price:Admission is free
Find out more here.
10. Gain the perspective of special needs artists at the Through Foreign Eyes exhibition
As they say, the grass is always greener on the other side. As Singaporeans living in Singapore, we can be desensitised to our own culture having mostly taken it for granted – but the Through Foreign Eyes Art Exhibition is looking to change that by uncovering alternate perspectives of unassuming artists – people with special needs.
Date: 23 May – 29 June 2017
Time: 9AM – 5PM
Location: Singapore City Gallery, City Canvas, 45 Maxwell Road Level 3, The URA Centre, Singapore, 069118
Price: Free
Register here.
11. Get your tummy ready for CHIJMES' Hypestagram Food Festival 2017
Adapted from: @ruthstameister, @littlemissbento, @jaim, @popbar, @vantwoo, @fedbyphat
If you've ever drooled over Talad drinks and chocolate-drizzled churros on Instagram, this is one place you HAVE to go to. Featuring the Instagram-flooding Talad drink from Artbox, Salted Egg Fish Skin from Fish Shnacks, and Sea Salt Caramel Charcoal Churros, you'll be in for a mouth-watering onslaught of flavours.
Get to learn the art of making intricately designed bento boxes from @LittleMissBento herself too!
Date: 23 – 26 June 2017
Time: Friday 6PM – 9:30PM, Weekends & PH 12NN – 9:30PM
Location: CHIJMES, 30 Victoria Street, Singapore 187996
Kick off your June 2017 Summer right
With these 21 activities to fill June's weekends and holidays, you'll be well re-energised for what the next half of 2017 has to bring. Grab a few friends and family, and head out for maximum fun – all within our Little Red Dot.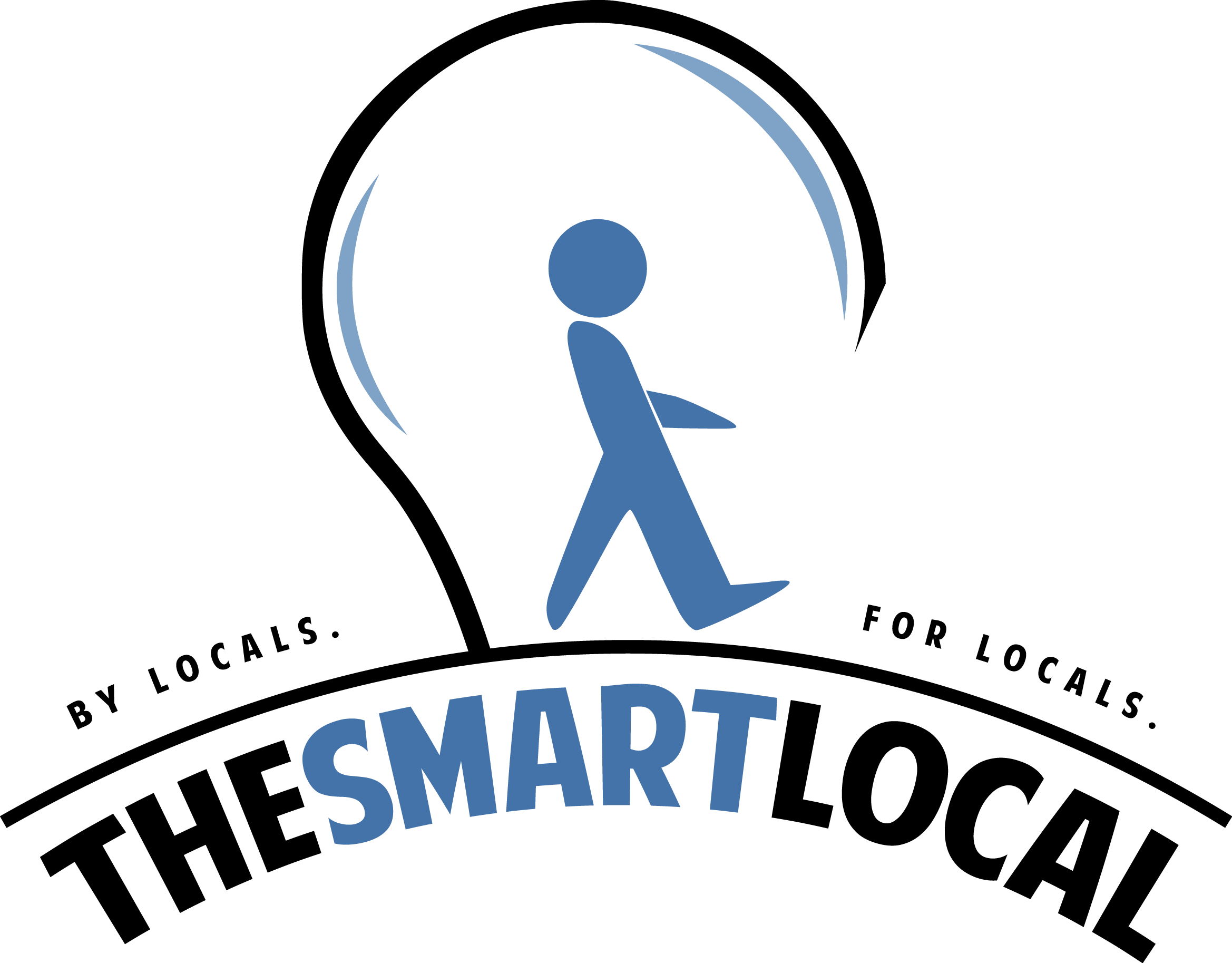 Drop us your email so you won't miss the latest news.