JJ Lin songs that 90s kids grew up with
---
Discovering new songs to add to your listening rotation is a fascinating phenomenon – one that changes with time. From algorithm-tailored Spotify recommendations to trending TikTok sounds, we stumble upon new ditties pretty much daily in this day and age.
When I was a kid, though, getting exposed to new music largely took place in the backseat of my family car. As my mum and dad took rein of our on-the-go playlist, I was involuntarily basking in tracks by revered xinyao – Singapore's own genre of Mandopop – singers and songwriters like Liang Wen Fu and Lee Wei Song.
Xinyao pioneers are often credited for paving the way for Singapore's homegrown artists who achieved meteoric success in the Mandopop world; think Stephanie Sun, Kit Chan, and my personal fave – JJ Lin. As a little exchange of music reccs, I got my parents to listen to and rank some of the most iconic JJ Lin songs that 90s kids grew up with.
---
Meet the judges: my Mandopop-loving parents
---
Before we delve into it, here's a little background info on the judging panel. We have my Papa and Mama, both of whom are big Mandopop lovers and who have moulded my music tastes since I was but a child. 

Image credit: Renae Cheng
My dad is one who likes to get all deep and artsy with song lyrics and compositions, analysing the literature of songs beyond just grooving to a catchy track. Meanwhile, my mum pretty much determines whether she likes a song based on the vibes. 
Here are their rankings, from least to most liked. And keep in mind that these are their personal preferences and opinions, so don't be sending them hate and stuff!
---
8. I'll Tell Only You (只对你说)
---

JJ Lin was channelling his inner oppa with this hit. The "saranghaeyo, 只对你说" part hits so different. The K-pop x Mandopop collab we never knew we needed!
At the lyric: "In my heart, we'll never be apart"
Papa: Not a fan when they put in a few English words here and there in Chinese songs.
Me: Well, you're gonna hate the chorus! There's English and Korean!
At the lyric: "Saranghaeyo, means I love you"
Papa: Ugh, you're right. That's even worse.
Mama: This is last place for me too. 因为我听到要睡觉 (because I'm going to fall asleep listening to it).
---
7. The Mummy (木乃伊)
---
Introducing JJ Lin's The Mummy era, a la Brendan Fraser. I remember young me watching the MV in which he was crooning to a Cleopatra-esque character. Come through, cinematography!
Mama: Music sounds interesting. Wah, he really gets into describing mummies.
Papa: Well, he's saying that the lover asked him to give up but he feels like a mummy, entombed. And he's asking, as a mummy, how can his heart still be burning and beating? And that he's bored to death in the tomb. Overall, can't relate! I shall rank this 2nd last as it's trying too hard to "sound Egyptian" but doesn't really.
---
6. Back To Back Embrace (背对背拥抱)
---
A quintessential category of JJ Lin songs: gut-wrenching ballads of lost love and a dying relationship. It's one of those hard-hitting tunes you'd want to actively avoid when going through a bout of heartbreak. I didn't expect it to trigger a call-out in my parents' marriage! And I oop.
At the lyric: "话总说不清楚, 该怎么明了" (Words always not spoken clearly, how is one to understand)
Papa: Seems to be describing me and your Mama's relationship. She was giving me the silent treatment just yesterday.
At the lyric: "只是想让你知道, 爱的警告" (Just want to let you know, a warning of love)
Papa: Oh, yes. She gives me plenty of warnings.
Mama: [killer glare] Anyway. This song is not so nice. It's too sad. Life is already sad.
---
5. A Thousand Years later (一千年以后)
---

This lies among the ranks of Chinese karaoke songs that have to be performed at least once per KTV session, no argument. The emotional and power-laden lyrics mean you've got to go full-on, "hand on heart, reaching out your imaginary lover" serenading mode. Hey, we don't make the rules.  
Mama: 这个是旧歌,我有听过 (this is an old song, I've heard it before)!
Papa: He uses a lot of archaeology terms, like 沙漠 (desert). He talks about ruins, excavating, desert mummies. He loves mummies!
Mama: The song is very sad, but nice.
Papa: Yes, nice tune.
---
4. Little Dimple (小酒窝)
---

What's a list of iconic JJ Lin songs without a classic male-female duet? This saccharine ditty never fails to give me that sweet and innocent, "butterflies in my stomach when I catch a glimpse of my crush" type of feeling. So, imagine my shock when my mum somehow tied the lyrics to bowel movements.
Mama: 小酒窝 (little dimple)? My daughter has 2! [giggles]
At the lyric: "我还在寻找 一个依靠, 和一个拥抱 (I'm still searching for someone to rely on, and to embrace)
Papa: He loves to repeat "拥抱" (embrace/hug) in his songs. Must be one of his favourite words.
At the lyric: "终于找到 心有灵犀的美好" (Finally found the wonder of being telepathically in sync)
Mama: Me and your Papa 心有灵犀 (are telepathically in sync)! He stand up then I know whether he want to 大便 (poop) or 小便 (pee) already*. 
*Apologies for the crudeness… Not sure if this is the wavelength of synchronisation JJ Lin had in mind when penning this song.
---
3. Soybean Milk & Dough Fritter (豆浆油条)
---

One of the JJ Lin songs I discovered in my preteenhood and had on loop for years on end. Although I'm not sure which it made me yearn for more; the taste of my first love or to try out pure dòu jiāng style soybean milk.
At the lyric: "你说我就像油条" (You say I'm just like youtiao)
Mum: Harh? Like youtiao (dough fritter) ah? It's a good and happy song. But can it be you char kway (also a dough fritter) and kopi?
Papa: The tune is lively and easy to get hooked onto. But I can't relate to the lyrics 'cause I've not tried 豆浆 (soybean milk), just 豆奶 (processed soy milk).

---
2. Cao Cao (曹操)
---

Being my uncultured self, I genuinely struggled finding the translation for 曹操. Like, what on earth does it mean? Why does Google Translate just show "Cao Cao", which I know is the Hanyu Pinyin? So apparently, it is not a term but in fact, a person's name. Awkward…
Mama: I know this song! I didn't know this was the title though. Cao Cao is a 历史人物 (historical figure), and a 大坏蛋 (big baddy).
Papa: He is 1 of the 3 main protagonists from 三国演义, or the Romance Of The 3 Kingdoms. Modern historians regarded him as a skilled politician. He beheaded his opponent's general so traditionally, he is portrayed as 奸 (evil). Or a baddy, as Mama said.
Mama: He did many bad things to his own family and country!! 
Papa: The lyrics have a nice meaning if you're able to figure out the story. But he's better at singing love songs, though.
Mama: I love this song! It's powerful.

---
1. River South (江南)
---

Also known as the "Circle x6 song", due to the lyric where JJ Lin passionately sings "圈圈圆圆圈圈" (literally translates to different ways of saying circle/round). 
Mama: Oh, 这个江南最出名的 (this Jiang Nan [song] is the most famous)! 几百年前就有咯* (existed since hundreds of years ago).
*Fake news, please don't quote my mum.
Papa: The lyrics are full of tongue twisters, not a good song for those trying to learn Mandarin. They'll get many zeroes. There's your 圈圈圆圆圈圈 (circle x6) for you.
Mama: My ranking is: 好听 (sounds good).
Papa: I like the lyrics, and I like how 中国风 (China style) it sounds. 
---
Bridging generations through music & other art forms
---
I had an inkling that my folks would gravitate more towards the JJ Lin songs which have more of an oldies sound, but I wasn't expecting their spirited comments and how much they really got into it as far as my little listening party and ranking exercise went.
It was a lovely bonding session, and cemented my belief that music is able to bring people together, even if they're generations apart. I guess that's why I find myself subconsciously grooving to proper oldies when my grandparents listen to Capital 95.8FM on the radio or watch fellow seniors singing on the Golden Age Talentime series on TV.
If you'd like to dabble in a little cross-generational exploration and appreciation of local Chinese culture yourself, the Singapore Chinese Cultural Centre (SCCC) is holding their 6th edition of the Cultural Extravaganza, their signature festival that presents original programmes by some of Singapore's best of Chinese arts and cultural groups.
---
Highlights to look forward to at Cultural Extravaganza 2023
---
Cultural Extravaganza 2023 kicks off on 12th May and you can expect concerts, musicals, exhibitions, film screenings, and performances galore lasting till 18th June, celebrating Singapore's unique cultural identity.
Music lovers are in for a treat. Jazz it up! A Jazzy Celebration of Chinese Songs 2023 will be a lively showcase of timeless Mandopop hits in jazz by renowned 1970s Mandopop star Judy Ongg, award-winning producer-songwriter Lee Wei Song and singer-songwriter Marcus Lee.

Image credit: Singapore Chinese Cultural Centre
Fun fact: the prequel to xinyao was actually poetry-music, AKA shiyue. Find out more about the development of local Chinese songs through Ignite The Sun, a Mandarin musical presented by Toy Factory. It features original shiyue penned back in the 70s by local composer/poets Zhang Fan, Toh Lam Huat, and Pan Cheng Lui.

Image credit: Singapore Chinese Cultural Centre
Make sure to catch Who Says It First as well, a musical blending modern Mandopop with Teochew opera. Exploring themes of dementia and an ageing population, this musical is performed by Nam Hwa Opera. You can get a lil taste by checking out the very talented 20-year-old Tan Wei Tian's Teochew opera singing techniques. 

In Present Past, Indian classical dance meets ruan, a traditional plucked string instrument.
Image credit: Singapore Chinese Cultural Centre
Other highlights include:


Image credit: Jesvin Yeo

You can also witness culturally rich art practices IRL through Intimate Intricacies, where showcases of traditional Chinese embroidery and the crafting of giant joss sticks will be accompanied by carefully curated Chinese chamber music. Prepare for multiple senses to be activated in this programme.

Intimate Intricacies will feature music by the Ding Yi Music Company.
Image credit: Ding Yi Music Company
Tickets are priced from $5, and PAssion Card, NTUC, SAFRA, HomeTeamNS, and meRewards members are in luck as they'll snag a cool 20% off admissions.
There is also a free admission exhibition at SCCC's Multi-Purpose Hall, titled 100 Years of Singapore Art. A collection of more than 180 paintings and calligraphic pieces by 80 renowned Singaporean artists across generations will be on display.
Those who grew up on local TV won't want to miss Living Legacy – CE TV Festival. It's a free-to-enter showcase of 10 proudly "made in SG" television filmlets across different genres, from arts and culture to cooking and cuisine appreciation.
In the theme of appreciating Singapore's various art forms in a cross-generational manner, we reckon that the Cultural Extravaganza is the perfect outing to jio your parents and grandparents along for.
And if you have kids of your own, them too. It's never too early to intro them to your fave songs, shows, or musicals. Who knows, years down the road they might randomly ask you to rank their favourites.
---
This post was brought to you by the Singapore Chinese Cultural Centre.
Cover image adapted from: Blahblahh0324 via YouTube, Julian88tex via Flickr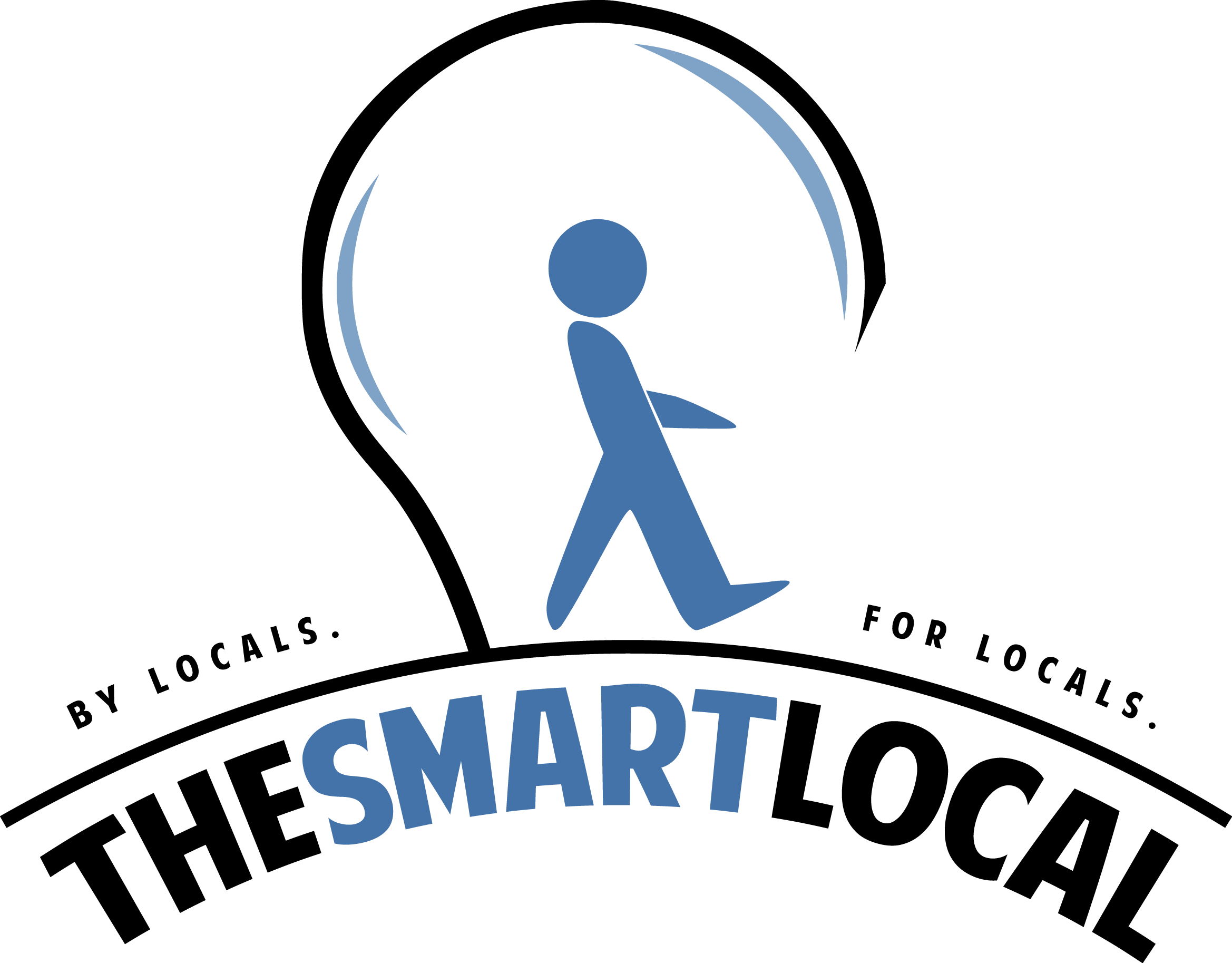 Drop us your email so you won't miss the latest news.