Middle Child Of The West
For all my life I've stayed 5 MRT stations away from Jurong East, but never have I ever visited JCube. After venturing to the far west to make this article possible, I discover that there's more to JCube than just ice skating. From $10 dresses to $6.80 bingsu, the amazing things I've stumbled upon have made it my new favorite hangout.
While the cafes in town are shoving $20 pastas and french toast in your face, that money can get you an afternoon of good, wholesome fun here. Plus, there are always ongoing promotions to take advantage of in JCube.
Here are 10 affordable activities at JCube you can enjoy with your family and friends!
1. Challenge a stranger in Japan to darts over webcam
I'm not gonna lie. Before I had my first shot at darts here, I couldn't see the thrill of throwing darts over and over again onto a board. But as I scored my first bullseye at iDarts, thanks to beginner's luck, I realised it's pretty fun!
Each game of 20 rounds is priced at $1/pax, with compulsory purchase of a drink. A game will keep you busy for nearly half an hour, so you can while the afternoon away in this bar easily. Or you can sit back and watch the pros hit bullseye 3 times in a row – that's pure skill right there.
Here's the coolest part – you can even have a live darts game with someone in Japan! The darts machines are fully equipped with a webcam, so you can challenge a complete stranger from another country to a challenge.
Playing cards are also available for loan at no cost. If you're keen on a game of Bluff or Bridge with your kakis, this is the perfect hangout for your squad.
Address: 2 Jurong East Central 1, 609731, JCube #01-17A
Contact: 6610 6369
Opening Hours: 12.30pm – 3am
Website
2. Scout for cheap clothes at J.Avenue
Skip the crowd and steep prices at the international brands in town, and head down to J.Avenue instead! With rows of shops selling blogshop-esque clothes in air-conditioned comfort for as low as $10, you'll kick yourself for buying that $35 dress on impulse.
$10 clothes exist in shopping malls!
Get your wallet ready because trust me, you're not going to stop at one item. Think Chatuchak prices for apparel ranging from basic to fancy. There's no better place to shop and give your wardrobe a complete revamp! This is every shopaholic's dream.
Address: 2 Jurong East Central 1, 609731, JCube Level 2
3. Seek refuge from our 34°C weather at the skating rink
There's no better way to beat Singapore's crazy heat than to stay indoors – or even better, ice-skate indoors. Step onto real ice and soak in the wintry atmosphere at the rink. Glide through the cool mist and pretend you're a Disney princess on ice, even if you're one who can't balance.
For $17.50, you get 2 hours to skate to your heart's content, watch your friends fall, and gloat at each other. That's the true foundation of study friendships. Fun and laughter guaranteed!
If ordinary ice skating doesn't excite you, head down for their disco ice-skating events every Friday and Saturday, 9.45 pm – 11.45 pm. Cue flashing lights and funky music – this makes a good alternative to Zouk's overcrowded parties without the exorbitant cover charge.

Source
Find out The Rink's skating timings here beforehand so you don't have to wait for the next session. Catch their best promotions and you may even get to skate with a friend for free on your birthday month!
Address: 2 Jurong East Central 1, 609731, JCube, #03-11
Contact: 6684 2374
Opening Hours: check schedule here
Website
4. Hunt down this discounted Sushi place and wipe it CLEAN
No shopping mall can call itself "budget" without affordable eateries. With options like Eighteen Chefs and Kyo by SAKAE, the only problem you'll face at JCube is overeating.
Kyo by SAKAE's 50% promotion is enough reason for a journey to the west. Take your pick from their entire menu and order like a king holding a banquet. If you don't have a big appetite, you will now because $9 duck ramen and $3 sashimi?! I'll have 10.
Note: Promotion is only applicable at specific timings on certain days. Find out more here!
Address: 2 Jurong East Central 1, 609731, JCube, #01-05
Contact: 6339 6148
Opening Hours: 11.30am – 10pm
Website
5. Indulge in possibly the CHEAPEST bingsu in Singapore
Jumping onto the bingsu bandwagon can cost quite a bit, because those lovely bowls of shaved ice and milk don't come cheap. If you aren't willing to part with those crisp dollar bills, JCube's One Ice Cafe makes sure you get in with the craze for a fraction of the price.
For just $6.80 – yes you read that right – you get a bowl of delicious shaved milk ice topped with generous oreo shavings, chocolate ice cream, and an oreo cookie as the cherry on top.
I loved the milky flavour coupled with a chocolatey crunch, and it wasn't as cloyingly sweet as the other bingsus I've tried. I'll be back to try their other flavours too, like the Matcha Bingsu ($6.80) and Peanut Bingsu ($7.80).
Address: 2 Jurong East Central 1, 609731, JCube, #02-67
Contact: 6339 6148
Opening Hours: 10am – 9pm
Website
6. Unleash your inner Adele at JCube's KTV
Located right next to The Rink is the ever popular Teo Heng KTV studio that is no stranger to karaoke-goers, and possibly Singapore's undiscovered JJ Lins.
It's time to come out of the shower, round your friends up and sing your hearts out at this KTV studio. Enjoy their happy hour promotions from 12 pm – 7 pm, or heavily discounted room rates for rental of 3 hours and above. If you're up for some late night singing, you'll be glad to know that they close at 1am daily.
Address: 2 Jurong East Central 1, 609731, JCube, #03-14/15/16
Contact: 6734 6300
Opening Hours: Weekdays & PH Eve 1pm – 1am | Weekends & PH 12pm – 1am
Website
7. BishiBashi your hearts out at an old-school arcade
This was the casino of our childhood – flashing lights, japanese jingles, rows of plushies that scream "WIN ME!". I can't be the only one who wished that the machine would accidentally dispense more tickets than I'd won, or threw money into the black hole that is the claw machine.
The allure of arcades doesn't die out with age. For just a dollar per token, you can relive your childhood again at JCube's Whimsy. Get serious about drumming to the beat, or drive recklessly like you're in Tokyo Drift. Arcades are all about letting loose and having fun.
Enter Bishibashi – the king of arcade games since forever. Just one token grants you access to a never-ending series of mini games until you lose your last life. It also offers multiplayer up to 3 players, so you have a chance to show everyone who the real master is.
We're well aware that thanks to the digital gods, Bishibashi is now available on Playstation too. Anyhow, it will never beat the thrill of violently hitting the buttons till your palms are sore.
Address: 2 Jurong East Central 1, 609731, JCube, #04-05
Contact: 6339 6148
Opening Hours: 12.30am – 9.30pm
8. Spam the virtual neoprint machine with your selfies
Here's a wall you can't miss at JCube. Muster your silliest pose and goofiest face, and let it grace the social wall for all to see. If you've forgotten about decorating your pictures on neoprint machines, this photo booth will let you relive those good old days.
9. Look out for great deals at every corner
You don't have to look hard to find the crazy deals and discounts the shops at JCube have. Link (formerly Bargain Hunters) offers up to 70% off shoes and sportswear. Who knows, you may even snag some Nikes here for at a discounted price!
The Flipflop outlet store next door carries a neat range of discounted caps and slippers too. Adventure Time fans will delight in a whole section dedicated to their merchandise. Toss those Havaianas aside, I'm getting me some Jake the Dog slippers!
Link
Address: 2 Jurong East Central 1, 609731, JCube, #01-29/31
Opening Hours: 10am – 10pm
The Flip Flop Shop
Address: 2 Jurong East Central 1, 609731, JCube, #01-27/28
Contact: 6316 5696
Opening Hours: 10am – 10pm
10. Shaw Theatres
Westies, there's no need to travel all the way to town to catch a movie on an abnormally large movie screen with state-of-the-art digital surround sound.
Holding the title of "the world's most immersive movie experience", you might never want to settle for a normal movie theatre or Netflix after watching at IMAX. Check out their ongoing promotions here!
Address: 2 Jurong East Central 1, 609731, JCube, #04-11
Contact: 6684 4120
Opening Hours: Check movie schedules here
Much joy for a little cost
JCube even has its own Love Lock Bridge!
Even after we have uncovered these gems, many remain undiscovered at JCube. An example is K-POP ANNEX, which will soon be every K-pop fan's heaven. They're still in the midst of stocking up the selection, but in time to come, you'll see a shrine of G-Dragon built out of posters and polaroids.
If you'd like to make the most out of your trip, there's even a free shuttle bus service from JCube to IMM and Westgate. The service's pick-up point is outside McDonald's, and it operates at 15 minute intervals from 10.30am to 10.30pm daily.
If the line for the shuttle service ever gets too long, you can also walk it to Westage or IMM via the pedestrian link bridge!
There's always a misconception that the West is unexciting, but JCube has debunked that with a chockful of recreational activities, retail and dining options. The next time you have a weekend to kill but less than $20 to spare, give JCube the limelight it deserves!
---
This post was brought to you by JCube.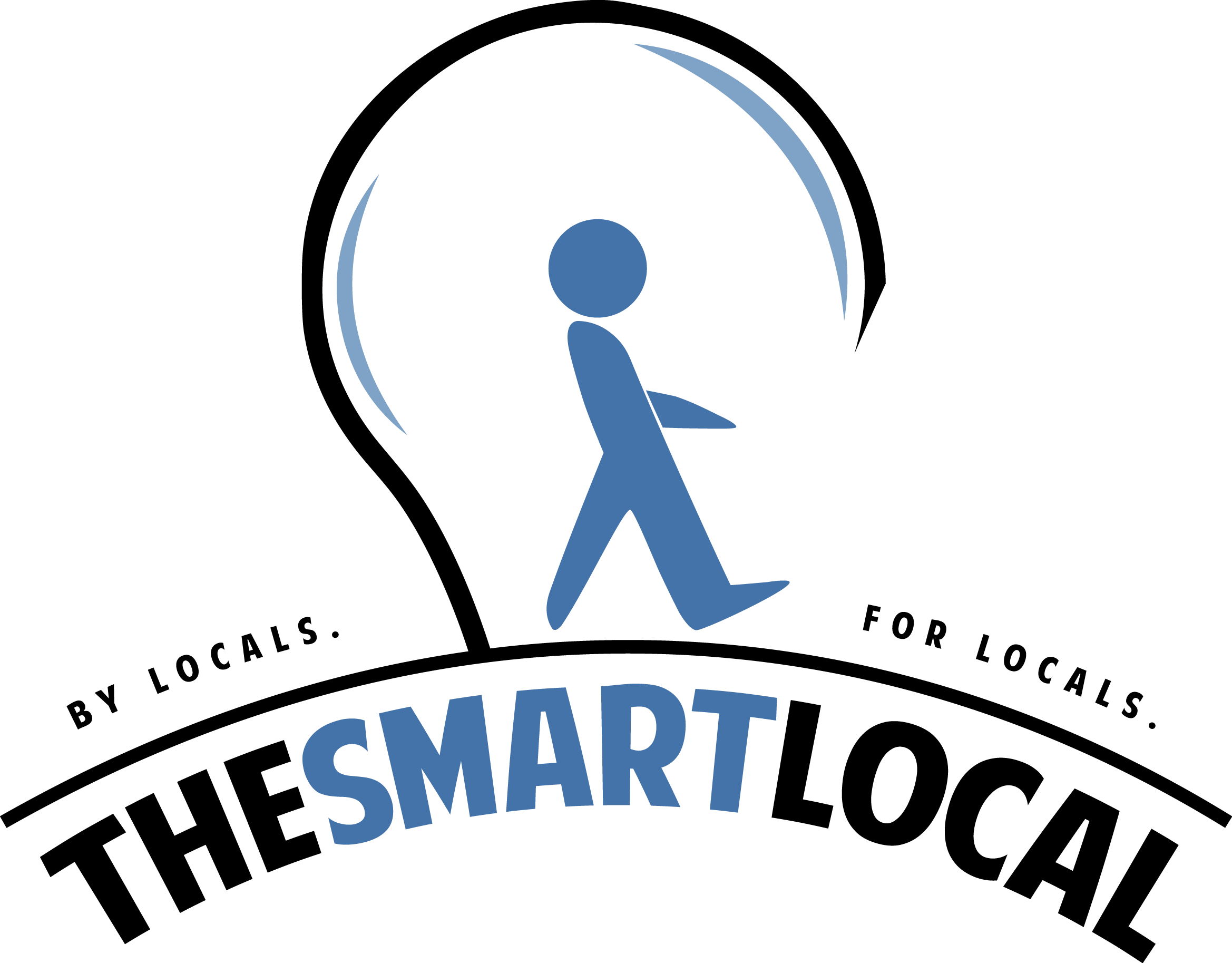 Drop us your email so you won't miss the latest news.