Affordable minimalist products at completely transparent prices
From white-washed #bedroomgoals to wooden Japanese homeware, our obsession with KonMari-esque minimalism and Scandinavian home design never seems to end. Many of us are raring to jump straight onto the modern white-out + wooden decor bandwagon, but these products usually don't come cheap – especially if you're a stickler for quality.
For those on a budget, good news: Singapore's newest contender to the household and consumer product market, IUIGA will help you achieve the Pinterest-worthy room of your dreams at a fraction of the cost thanks to their completely transparent pricing.
This means that each item comes with an "honest pricing" breakdown of the exact cost of materials, labour, tax, transport, the total raw cost, as well as IUIGA's markup, so you know exactly what you're paying for!
Here are our top picks:
– Bedroom essentials –
From bedding to towels and seat cushions, IUIGA's got you covered – in the softest cotton material, no less – with their wide range of bedroom essentials.
1. 100% Cotton Pajama Set ($29.90)
If your sleepwear wardrobe consists solely of old torn and tattered school camp tees and PE shirts, it's high time for an upgrade. Rather than settle for cheap sleepwear that's likely to stay scratchy for quite a while, opt for a longer-lasting, better quality pair like this cotton gauze PJ set that'll keep you cool and comfortable through the night.
The 2-piece set consists of a long-sleeved top and a pair of pajama pants and is made from 100% cotton and eco-friendly material. These seamless jammies also come in designs and sizes for both men and women.
Buy it here.
2. 100% Cotton Jersey Bed Linen ($59.90-$69.90)
Image credit: IUIGA
There are few things that are more satisfying than jumping into bed and cosying up in our sheets after a long day of doing life. Since your bed is your sanctuary, pamper yourself with IUIGA's soft jersey cotton bed sheets that feel more like a t-shirt than your typically stiff and rough cotton bed linen.
Image credit: @iuiga
A queen size pencil-striped quilt cover set includes a quilt cover, fitted sheet, and 2 pillowcases all for just $64.90. We challenge you to try getting quality sheets at the same price from a departmental store.
These earth-toned, Scandi-inspired sheets also come in super single and king sizes and are made by MUJI's manufacturer, giving you top quality sheets at a more affordable price!
And while most bed sheets usually get rougher over time, this baby-friendly fabric actually gets softer with every wash!
Buy it here.
– Kitchenware –
Besides bedroom essentials, IUIGA also boasts their own collection of kitchenware where you'll find everything from woks, to cutlery, and food storage boxes.
3. Heat-proof glass pot ($15.80) and teacup ($6.50)
Some of us understand the struggle of buying a box of incredibly alluring tea before the crushing realisation that they contain loose leaf teas that require special apparatus to brew. But instead of letting these unfortunate buys go to waste, invest in this chic glass teapot that comes with an infuser so you can finally indulge in all the crazy flavoured teas – no matter the form.
Elegant and extremely lightweight, both teapot and cup are heatproof, and made from chemically-resistant Borosilicate glass and will not expand and crack when exposed to sudden changes in temperature like ordinary glass.
Buy it here.
4. Wooden spoons ($7.90 for 2), bowl ($7.80), and tray ($13.90)
Wooden cutlery is a must-have if you want in on that Kinfolk aesthetic, so get IUIGA's jujube wood bowls and beechwood spoons, and couple them with a solid wood serving tray to complete your gram-worthy Japanese minimalist cutlery set.
Crafted from high-grade jujube wood, all items in IUIGA's wooden tableware series are also glossed with natural olive oil so they're safe to use and easy to wash and air dry.
Buy it here.
– Simple storage solutions –
If you're someone whose room is perpetually in an organized mess, you'll be surprised at how neat these glass and acrylic storage items declutter your living space.
5. Glass Ring holders ($8.90 for 2)
Rings – if they're not on your fingers, they're probably lost somewhere in your dresser or jewellery box, and finding that thin sliver of metal is nearly mission impossible especially when you're in a rush.
These simple yet ingenious glass ring holders double as a functional storage solution and also a cute deco piece for your table. Its unique clear glass design will make your rings look like they're floating in mid-air! Now you'll never have to scramble to unearth forgotten hand-accessories at the last-minute before heading out.
Buy it here.
6. Glass toothbrush holders ($8.90 for 2)
Rather than placing your toothbrush brush-down beside your sink and letting it soak up all kinds of unknown fluids, get these simple glass toothbrush holders – available in clear or frosted glass – that will air your toothbrushes dry while keeping your sink clutter-free.
Buy it here.
7. Cosmetic organiser ($10.90)
If you're tired of rummaging through your packed-to-bursting makeup bag every morning or want to tidy up your haphazard dressing table, stash your daily essentials in this acrylic cosmetic organiser insert.
Keeping to the minimal theme, this hardy organiser's transparent design makes it an unobtrusive addition to your dresser for an aesthetically-pleasing display of cosmetic tools, products, and perfumes
Buy it here.
– Travel –
For the jetsetters out there, get your travel accessories from IUIGA and flaunt some chic minimal style on the go:
8. Foldable travel slippers ($8.90)
IUIGA's foldable travel slippers come in a pouch and can easily fit in your office/travel bag
For all our homegirls who adhere to CBD dress code on a daily basis, heels make it pretty high up on your "occupational hazards" list (see: perpetually blistered feet and aching calves by EOD).
If you don't already own a pair, these foldable jersey cotton travel slippers from IUIGA are perfectly portable and offer great relief from those killer heels whenever you're in the office.
These slippers are also a travel essential that will keep your feet warm and toasty during long-haul flights, and double up as hotel bedroom slippers. They're also hypoallergenic so you won't start developing all kinds of smells from wearing them around 24/7.
Buy it here.
9. Nylon fitted travel neck cushion ($16.80) & eye mask ($6.90)
Long-haul flights always slightly intimidate me – besides the fact that you'll be in the air for hours on end, the sleeping situation may also get a little tricky if you're flying cattle class. For those of us who regularly find ourselves jetting off or road tripping to our next getaway, this bead-filled, smooth nylon fitted neck pillow will be an investment you won't regret.
It even comes with a clasp so it won't slide right off your neck mid-nap, and that also allows you to clip it to your bag while you're on the go.
From blocking out annoying rays of light to serving as "do not disturb" signs for air stewardesses on food duty, and concealing half of our unglam sleeping faces, eye masks are often more useful than we realise.
This breathable cotton jersey travel eye mask comes in a handy travel pouches and will hardly take up any space in your bag. Pair it with the neck pillow and you'll have a duo to ensure sweet sleep whether you're on a plane, at the airport, or even in the office and in need of a quick snooze.
Did you know: IUIGA sells these at half the price of that of similar retailers.
Buy it here.
10. Luggage ($84 – $249)
Hailing from the same manufacturer as Samsonite, these IUIGA polycarbonate and aluminium alloy frame luggages will fast become your most trusted travel companion.
For just a fraction of the price, you can get a sturdy and reliable luggage – in either sleek silver, rose gold, or white – that sports an impact and scratch-resistant hardshell, four wheels that allow for easier maneuvering, a built-in TSA-approved lock, and even a vintage leather handle.
As part of their quality assurance, you'll even receive a 2-year warranty for workmanship or material defect.
Buy it here.
Honest, transparent pricing at IUIGA
Image credit: IUIGA
Purchasing your Japanese minimal goods from IUIGA's website is an easy and hassle-free experience. Aside from browsing according to category like "kitchenware", travel", and "apparel", the site even lets you browse collections according to manufacturer, ie. "MUJI same manufacturer" or "Samsonite same manufacturer" if you have a specific item in mind.
Image credit: IUIGA
On top of their range of affordable products, IUIGA is also one of the rare brands that provide complete transparency of their costs and retail prices. Clicking on the "honest pricing" tab on each item's page will reveal the exact cost of materials, labour, tax, transport, the total raw cost, as well as IUIGA's markup pricing so you know exactly what you're paying for.
"Honest pricing" for IUIGA's Aluminium Alloy Frame Luggage
Image credit: IUIGA
What's more, IUIGA works directly with brand manufacturers such as MUJI's bed linen factory, Samsonite factory, and MUJI's Glassware factory to bring us quality products at significantly lower prices.
If you've already fallen in love with their minimalist aesthetics and affordably priced products, here's more good news: you can now enjoy 15% off your first IUIGA haul by entering the discount code "TSL15" at checkout!
You'll even get free next-day delivery on orders above $88, and a free 30-day return period – no questions asked.
---
This post was brought to you by IUIGA.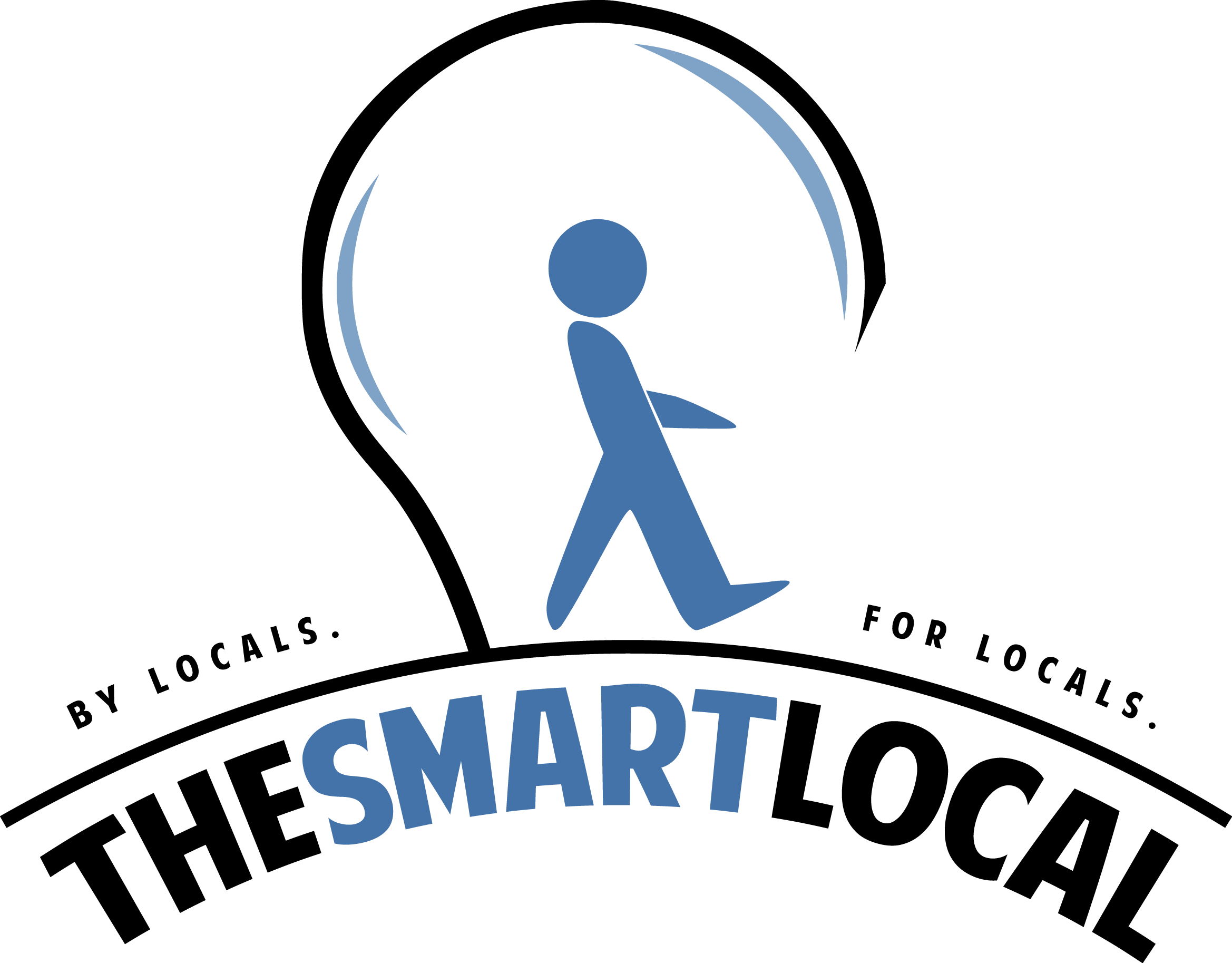 Drop us your email so you won't miss the latest news.