Authentic Italian restaurants in Singapore
Adapted from Source
Although our local char kuey teow and chicken rice are great, Italian cuisine is something a lot of us turn to when we crave some comfort food – think pasta piled high with cheese and wood-fired pizzas. And while instant mac and cheese and frozen pizzas don't take a genius to prepare, there's nothing better than having a hearty, authentic meal cooked by the Italians themselves.
Here are some of the best Italian restaurants operated by born and raised Italians, so you can whip yourself off to Italy, at least through your tastebuds.
1. iO Italian Osteria
Source: @joeyfancy
iO Italian Osteria's low prices are definitely not indicative of the quality of its food – it's one of the 20 Italian restaurants in Singapore to be awarded the Ospitalita Italiana Gold Seal Award for outstanding food and service.
Source: @andrea_abl
Before your main arrives, you'll be served some toasty and soft homemade bread, with olive oil and vinegar for dips to whet your appetite. Pizzas here are loaded with ingredients, and at $9 for a small, $24 for a medium, and $29 for a large, you can afford to have a binge fest!
Their Baked Risotto ($16) is definitely worth a try too, with bolognese and melted cheese lavishly coating every single grain of rice.
iO Italian Osteria
Address: 4 Hillview Rise, #02-01, HillV2, Singapore, 667979
Telephone: 6710 7150
Opening Hours: Mon – Fri: 11:30am – 10pm | Sat – Sun: 10am – 10pm
2. Pasta Brava
Source: @ma37sg
Pasta Brava boasts a whole wall of awards amassed in it's 23 years of existence. Located at Tanjong Pagar, this restaurant is a great place for both families and couples with its comfy yet classy decor. You're also provided paper placemats which you can doodle on using chalk – even if you're an adult! So put your phone away, and get doodling.
Adapted from Source
Their Stracci Ai Gamberi E Capesante ($24) is unlike the usual pastas you may have tried before. Fresh pasta is cut into slices, topped with an abundance of scallops and prawns, and drenched in white wine and saffron cream sauce.
Aside from this, there are 18 types of pasta dishes on the menu including Ossubuco in Gremolata ($34), a veal dish, and Filetto Di Mnazo Al Vino Rosso E Cioccolato ($32), which comes with beef tenderloin – so take your pick!
Pasta Brava
Address: 11 Craig Road, Singapore, 089671
Telephone: 6227 7550
Opening Hours: Mon – Sat: 12pm – 2:30pm, 6:30pm – 10:30pm | Closed on Sundays
3. La Braceria
A classy, yet down-to-earth establishment, La Braceria is tucked away behind a row of restaurants in Bukit Timah. Their head chef's forte is in pasta dishes, so fellow pasta lovers – rejoice!
Source: @gluttonypilgrim
I am arguably biased towards linguine, but their Linguine Al Granchio ($24) with a light bisque sauce is a must-try – it comes with a generous portion of crab meat compared to other restaurants which tend to skimp a little.
Finish off with their Lava Cake ($12), which is served with Grand Marnier – an orange liqueur that gives just the right kick to this sweet dessert.
La Braceria
Address: 5 Greendale Avenue, Singapore, 289501
Telephone: 6465 5918
Opening Hours: Tue – Sun: 12pm – 2:30pm, 6pm – 11pm | Closed on Mondays
4. Super Dario Lasagne Cafe
Source: @singaporeactually
A combination of the founder's own name with the popular Nintendo game, Super Dario was born as the first lasagne cafe in Singapore. It's an affordable, no-frills cafe with more than 10 different types of lasagne, so if you've got cravings for Garfield's favourite meal, you know where to go.
Source: @i_am_ayumini
The portions of lasagne range from $9.80 for the standard minced beef Super Dario, to $13.50 for the Super Dario Truffle. If you're going with a large group, opt for the full trays of lasagne instead, which can feed 6-8 people and work out to be around 20-30% cheaper.
Super Dario Lasagne Cafe
Address: City Square Mall, #04-17, 180 Kitchener Road (Opposite Daiso), Singapore, 208539
Telephone: 3159 0682
Opening Hours: Daily: 11am – 9:30pm
5. Capri Trattoria and Pizzeria
Bukit Timah's best kept secret is arguably Capri Trattoria and Pizzeria at Binjai Park. Its casual and homely interior will make you feel like you've entered a mini Italy.
Source: @cher_leong
A dish originating from Tuscany, the Cacciucco alla Livornese ($28) is a rich, flavourful pot of seafood in a pool of a tomato-based sauce. It includes mussels, prawns, squid, clams and crayfish, so seafood lovers will be more than satisfied.
End your meal on a light note with their Torta al Limone ($10), a zesty and moist homemade lemon cake.
Capri Trattoria and Pizzeria
Address: 3 Binjai Park, Singapore, 589 819
Telephone: 6468 4886
Opening Hours: Tue – Sun: 12pm – 2:30pm, 6pm – 10:30pm | Closed on Mondays
6. Ristorante Pietrasanta
Source: @carrie_does_cha
With a rustic, wooden theme, Pietrasanta has a relaxing ambience. Have your meal in the comfort of aircon, or dine al fresco with views of lush greenery.
Source: @sojinliz
Start off your meal with the Buffalo and Parma Ham ($34.90) – albeit pricey, you get what you pay for and the ham is delicate yet robust in taste.
Another one to look out for is the pasta dish, Fettuccini con Salsiccia e Tartufo Nero ($27.90). The black truffle taste is noticeably deep and the hand-made pork sausages sweeten the deal.
Ristorante Pietrasanta
Address: 5B Portsdown Road, #01-03, Singapore, 139311
Telephone: 6479 9521
Opening Hours: Mon: 11:45am – 2:30pm, 5:45pm – 10:30pm, Wed – Sun: 11:45am – 2:30pm, 5:45pm – 10:30pm | Closed on Tuesdays
7. Al Forno East Coast Restaurant
Source: @alfornoec
Having been awarded the Ospitalita Italiana Seal of Quality, there needs to be no questions asked about Al Forno East Coast Restaurant's standards.
Source: @nirapattinson
If you're a carbonara lover, go straight for the Spaghetti Carbonara ($24) – one of the better carbonaras I've tried. The creaminess of the pasta is on point, and it's perfectly al dente too.
But Al Forno is more popular for their pizzas, which come out straight from their wood-fired oven. Try their Costiera Speciale ($26) which comes topped with prawns, mussels and squid.
Al Forno East Coast Restaurant
Address: 400 E Coast Road, Le Peranakan Hotel, Singapore, 428 996
Telephone: 6348 8781
Opening Hours: Mon – Fri: 12pm – 2pm, 6:30pm – 10pm | Sat – Sun: 12pm – 2pm, 5:30pm – 10pm
8. Etna Italian Restaurant
Named after the volcano, Etna is a cosy yet elegant restaurant serving Italian food with a Sicilian touch. Look out for their daily specials, which are listed on the chalkboard next to their open concept kitchen.
Source: @cuisinewineasia
Their Burrata pizza ($32), to me, is the perfect pizza. The base has a light yet crunchy texture, which is complimented by the generous layers of rocket, topped with slices of parma ham and buttery Burrata cheese.
Of course, you can't leave without sampling their signature Etna pizza ($26). It's got mozzarella cheese, porcini mushrooms, parma ham, cream cheese and pistachio.
Etna Italian Restaurant | Tanjong Pagar
Address: 49/50 Duxton Road, Singapore, 089513
Telephone: 6220 5513
Opening Hours: Daily: 12pm – 2:30pm, 6pm – 10:30pm
Etna Italian Restaurant | Bedok
Address: 110 Upper East Coast Road, Singapore, 455298
Telepohne: 6444 9530
Opening Hours: 12pm – 2:30pm, 6pm – 10:30pm
9. Osteria Mozza
Source: @crissococ
Perfect to paktor, Osteria Mozza is an upscale restaurant with a dim, romantic atmosphere opened by celebrity chef Mario Batalli.
Source: @thesilverchef
Their pasta is always a good choice. The Tortellini ($25) is my go-to, which slightly resembles Asian wontons. However, if you bite into the handmade pasta,you'll find they're filled with veal, prosciutto and cheese! It's also topped with a savoury chicken broth, making it the ultimate comfort dish. If you're more into creamy dishes, however, the Agnolotti ($26) with butter and aromatic sage is worth trying, as a more simple and uncomplicated dish.
Osteria Mozza
Address: 2 Bayfront Avenue, B1-42-46, Galleria Level, Marina Bay Sands, 018972
Telephone: 6688 8522
Opening Hours: Mon – Fri: 5pm – 11pm | Sat – Sun: 12pm – 3:30pm, 5pm – 11pm
10. Buona Terra
Unlike the usual restaurant, modern fine-dining eatery Buona Terra has no a la carte menu, and instead only has 3 set menus – so the chef can focus on these few dishes and make them as refined as possible.
Source: @abbeycmh
One of the more sublime creations here is the Cold Cappelini, fit for royalty with its finely chopped white truffles, caviar, gold flakes and shiso flowers. The shiso flowers gives this pasta dish a unique fragrance and aroma while adding colour to the dish.
On the other hand, if you want a more meaty dish, opt for the Filetto di Vitello, an extremely soft veal tenderloin served with crunchy asparagus.
Prices start from $128+ for a 4 course menu, and go up to $168+ for the 6 course menu.
Buona Terra
Address: 29 Scotts Road, Singapore, 228224
Telephone: 6733 0209
Opening Hours: Mon – Fri: 12pm – 2:30pm, 6:30pm – 10:30pm | Sat: 6:30pm – 10:30pm | Closed on Sundays
11. No Menu Restaurant
Source: @miackm
This family-run restaurant is helmed by a Michelin-starred chef and run by his wife, daughters, and niece, so you'll know you'll be getting a proper Italian food fix here, coupled with warm hospitality.
Source: @heespacejin
For an off-the-menu special, ask for the Linguine Alla Vongole ($48) which is bursting with the taste of garlic, and their generous amount of clams.
Another dish to try is the Wild Boar Tagliatelle ($28) – the meat is full of juicy succulence that soaks into the pasta.
No Menu Restaurant
Address: 23 Boon Tat Street, Singapore, 069621
Telephone: 6224 0091
Opening Hours: Mon – Fri: 11:30am – 2pm, 6pm – 11pm | Sat: 6pm – 11pm | Closed on Sundays
12. Limoncello Pizza & Grill
Specialising in Italian food from the Amalfi Coast, Limoncello focuses on grilled food and pizzas. You'll be dining right across from the scenic Singapore river here, so you'll have both great views and great food.
Source: @cweizhi
Carnivores out there will find the Neapolitan-style Meat Lovers ($26) pizza full-on mouthgasmic. If you're more of a seafood person, you'll love the Linguine Arasgosta ($37), a pasta dish with half a Boston Lobster. The lobster's natural juices soak into the pasta, creating a heavenly deep aroma.
Limoncello Pizza & Grill
Address: 95 Robertson Quay, #01-18/19/20 River Gate Condominium, 238256
Telephone: 6634 5117
Opening Hours: Mon – Tue: 5:30pm – 10:30pm | Wed – Sun: 12pm – 2:30pm, 5:30pm – 10:30pm
13. Ristorante Da Valentino
Source: @joanne_says
Ristorante Da Valentino offers indoor and outdoor dining spaces for large groups, but if you fancy a more intimate setting, go on and book a private room for 2-6 people. Whether it's a one-on-one date with bae or a get-together with the girls, you'll be able to dine quietly in pure comfort.
Source: @kaylacys
Another meaty pizza to try is the aptly named Carnivoro ($26.90) which will most certainly sate any savoury cravings with a full load of ham, sausage, bacon and salami. Yum!
And while the Fettuccini al Granchio ($29.90) may look daunting at first with black squid ink, don't knock it til you've tried it – it's got a deep rich flavour a lot of other dishes can't offer.
Ristorante Da Valentino
Address: The Grandstand, 200 Turf Club Road, Singapore, 287994
Telephone: 6462 0555
Opening Hours: Tue – Fri: 12pm – 2:30pm, 6pm – 10:30pm | Sat – Sun: 12pm – 3pm, 6pm – 10:30pm | Closed on Mondays
Home made pastas and pizzas for an Italian feast in SIngapore
Life may not always be beautiful, but it certainly is when you're wolfing down cheesey slices of pizza and twirling pasta around your fork.
With these restaurants operated by born and bred Italians, you'll know you're in capable hands to quell your cravings for some heavenly carb-laden Italiano goodness – right here in Singapore.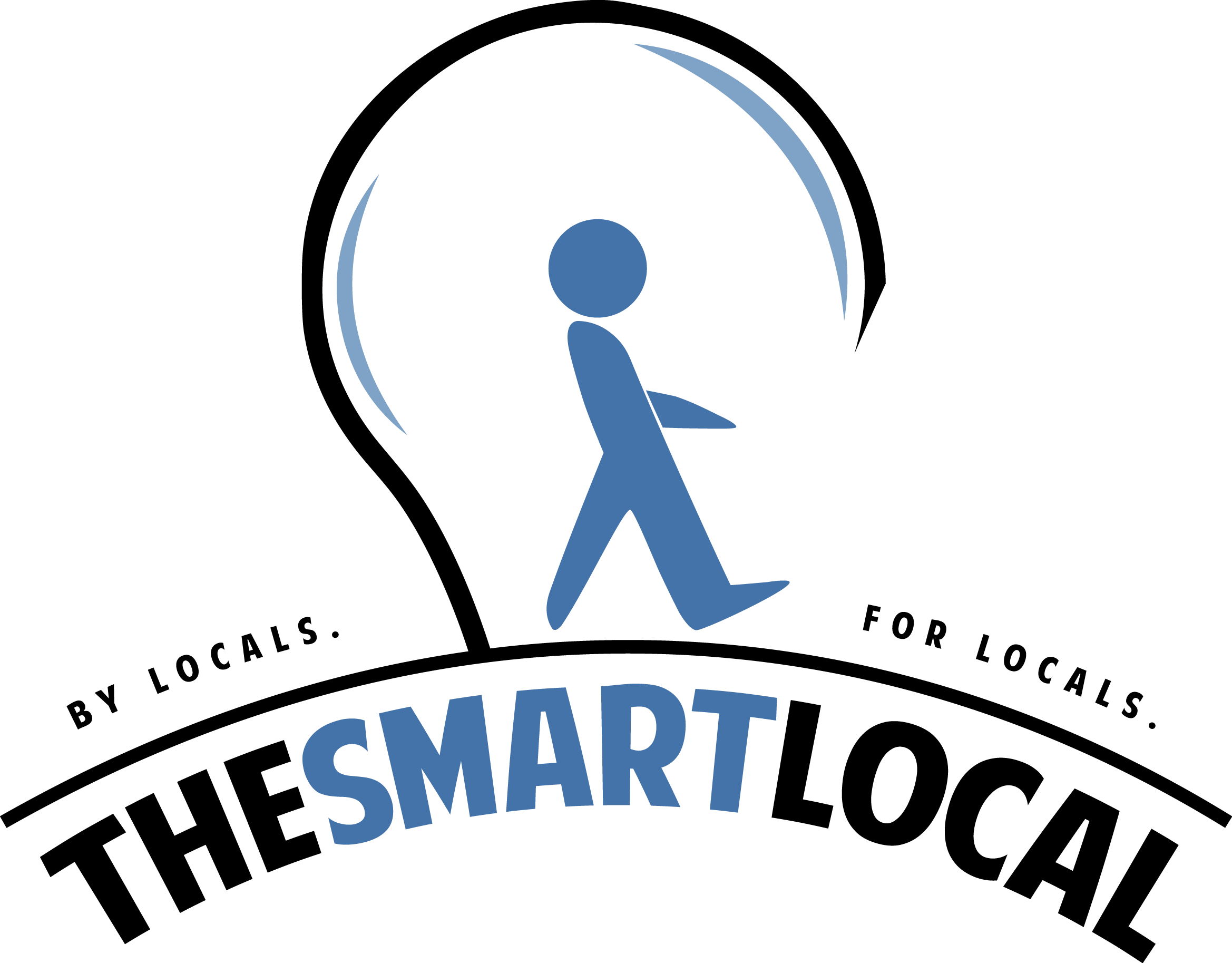 Drop us your email so you won't miss the latest news.