Delving into Lim Chu Kang's secrets
Call me the LCK whisperer, because I'm now approximately 75% more knowledgeable about this area than I was before. Tucked away at the edge of what seems to be the longest straight road in Singapore is Lim Chu Kang – the secret gem of North-West Singapore. Most Singaporeans would shudder at the thought of stepping into this rural land, but we knew there would be beauty in the unexplored.
Which is why we woke up early on a Saturday morning, plonked ourselves on a comfy bus, and brought our cameras along to kaypoh at farms and Kranji Marshes. Braving the sun with the TSL crew were folks from the Ministry of National Development (MND) and Agri-Food and Veterinary Authority (AVA), as we scoured the sights at Lim Chu Kang on 15 October 2016!

From left: Our influencers Eswari, Aaron and Danny
To make our Instagram #goals, we roped in influencers Eswari Gunasagar (@esh_wari), Aaron Kai (@aaron.kai) and Danny Ng (@daannyng) in hopes that rubbing shoulders with them would gift us some of their photography skills. While we weren't sure if rubbing shoulders had anything to do with eventual pictorial success, our 24 participants displayed stunning shots and were fabulous company.
Lim Chu Kang redefined

Participants already mingling well
0900: Meeting at Kranji MRT Station sure didn't faze any of our early birds. A stealthy dip into the goodie bag unearthed a booklet that gave the participants a sneak peek of the day's happenings, water to stay hydrated, and a variety of old school snacks like the Ding Dang candy. Because a little rain wasn't going to stop any of us, ponchos were included in case the weather took a 180-degree turn.
And we don't call it an Instawalk for nothing. To win themselves some sweet prizes, participants had to give us their Best Shot – I love puns – for the themes Light, Fresh and Industrial.
Fauzi, in his best impersonation of our friendly tour guide, briefed us on the farms we were visiting and explained the rules of the contest. Before we knew it, the bus had trundled to a halt at our first stop – Sky Greens.
1. A HDB for veggies
0945: There's nothing better than starting our walk right with plenty of greens. Clean lines, tall uniform structures, tons of white space – yes, I'm talking about the equation for a photograph so straight even the OCD crazed won't be able to find fault with.
At Sky Greens, these 3-storey high aluminium structures have multi-level troughs to grow leafy vegetables. Through the use of innovative technology, the troughs rotate to get the growing veggies their fair share of sunlight and water at the vertical farm. Sky Greens is home to a good 800kg of fresh produce daily that include purple caixin and kale, which are sold at NTUC Fairprice.

No, we didn't duplicate the photo to create this effect
With over 1,000 structures to date, they are gearing towards 2,000 structures by the end of 2016 to provide more greens to Singaporeans. Growing the veggies this way yields up to 10 times more than traditional farms, and only 40W of electricity is used to power a 9m tower – the same amount that's used for one light bulb!
You'll never go hungry when you're at the farm – herbs like basil and fruits like papaya are planted outside the structures and are totes safe for consumption
To get a taste of how fresh the vegetables were, we brought home a bag of veggies each. Charlotte, our host, recommended frying it with garlic for a healthy yet tasty dish.
2. VIP treatment for chickens at Seng Choon
1030: How many roosters are needed in an egg farm? When the question was posed to the participants, answers varied from none to 10. Well, in fact, you need exactly zero roosters in an egg farm. Eggs there are not meant to be fertilised!
Source: @jonooiphotography. It turns out pinching the yolk isn't just a myth.
With over 700,000 chickens in their farm, Seng Choon produces about 500,000 eggs daily. That's about 8.4% of Singapore's chicken egg consumption! Another 15.2% is supplied by other egg farms, and the rest, imported. You also won't see chickens running around nor people throwing grains for feed – almost everything is automated for high biosecurity measures, ensuring that the chickens are kept safe from illnesses.
In each chapter of the egg collection story – from collecting the eggs, feeding of hens and manure removal – Seng Choon minimises the amount of human contact with birds, allowing for a controlled environment that keeps them protected. The machine can sort through 126,000 eggs an hour, which cuts work hours up to three hours daily. They are currently building more bird houses with the aim of rearing a total of one million chickens, so you won't have to worry about running out of your breakfast staple!
3. Singapore's only three tier farm
1130: Rearing fishes isn't just about dumping them into tanks and getting them to breed – the science behind this craft is much more complicated than you think! From water temperatures to PH levels, there are plenty of elements to be controlled in order to breed the freshest, tastiest seafood at Apollo Aquarium.
Rearing fish indoors with a land-based Recirculating Aquaculture System maintains water at an optimum condition that enables the company to grow much more fish than conventional farms with the same amount of water.
Besides fishes for nosh, Apollo also rears ornamental fishes which can come with a hefty price tag.
Water used in the tanks is constantly recycled through a cleaning system in the pipes, with a technology built by Apollo themselves. This system reduces water consumption by 90%, maintains water at an optimum condition and requires little manpower for maintenance! And that, is how Apollo grows more fish than conventional farms with the same amount of water.
They also pop a suckerfish in every tank to help clean up the algae and microorganisms, and the rest of the waste is either filtered out or dissolved by the chemicals in the water.
Shrimp grow well in water that is maintained at 30-degree Celsius
Once we were done oohing and aahing at the fishes, we climbed to the highest floor of the 3-tiered structure and checked out the shrimp. Despite the 40-degree temperature, our participants gamely took photos and posed for group shots, while understanding why prawns have to grow up in a sauna.
Singapore's weather has prepped us well for high heat conditions – we weren't a bit fazed
You'll have to forgive us for being shellfish and gobbling all the shrimp. As a reward for braving the heat, Apollo served up some freshly cooked and we wasted no time in chomping up the fresh seafood. You won't taste any bitterness when you're eating the heads – Apollo skips the artificial medications so you'll be enjoying every bite! Try some for yourself here.
4. Bird-watching enclave
1245: As we made our way to Kranji Marshes, participants started editing and choosing their photos while taking shelter from the mid-day heat. In spite of it being a long day, they perked up at the sight of the lush greenery and endless dreamy #ootd shots as the bus turned into the drop-off point.
Source: @groweatplaylove
Although we did not venture deep into the marshes, participants still got their winning shots as they sipped on H2O and shared about their day.
We then gathered at a shelter where participants were given time to edit and upload their photos on Instagram before the influencers chose the winners. Congrats to our winners @groweatplaylove, @jonooiphotography and @natashatirtabrata, teach us your ways, senpai(s).
More than mud and mosquitoes
From the colourful Little India to the vast expanse of nature Punggol had to offer, #iWalkLimChuKang has been a different yet enriching experience. Our friendly farm guides proved their passion with their endless knowledge, and reminded us of our secondary school learning journeys.
The walk helped our participants to see a side of Lim Chu Kang rarely seen by the public, and showed us just how far farming has come. Through the #Instawalk, we learnt domestic farming wasn't just about catering to Singapore's food scene – it was to explore the endless possibilities and constantly overcoming the limitations of traditional farming, so that we'll be prepared should our food imports be disrupted.
Follow us to join our next #InstaWalk!
It has been a joy covering all the fun we had in Lim Chu Kang, and we hope you had as much fun reading and watching what we did there too! Follow @thesmartlocalsg and @MNDSingapore on Instagram for the latest updates, and check out our friends AVA on Facebook and Instagram for a peek of what they do daily.
If you can't get enough, check out our Facebook Album and pictures from our participants on Instagram with the hashtags #iWalkLimChuKang and #TSLWalks. Till then, we're waiting to hang out with you at the next Instawalk.
---
This post was brought to you by the Ministry of National Development.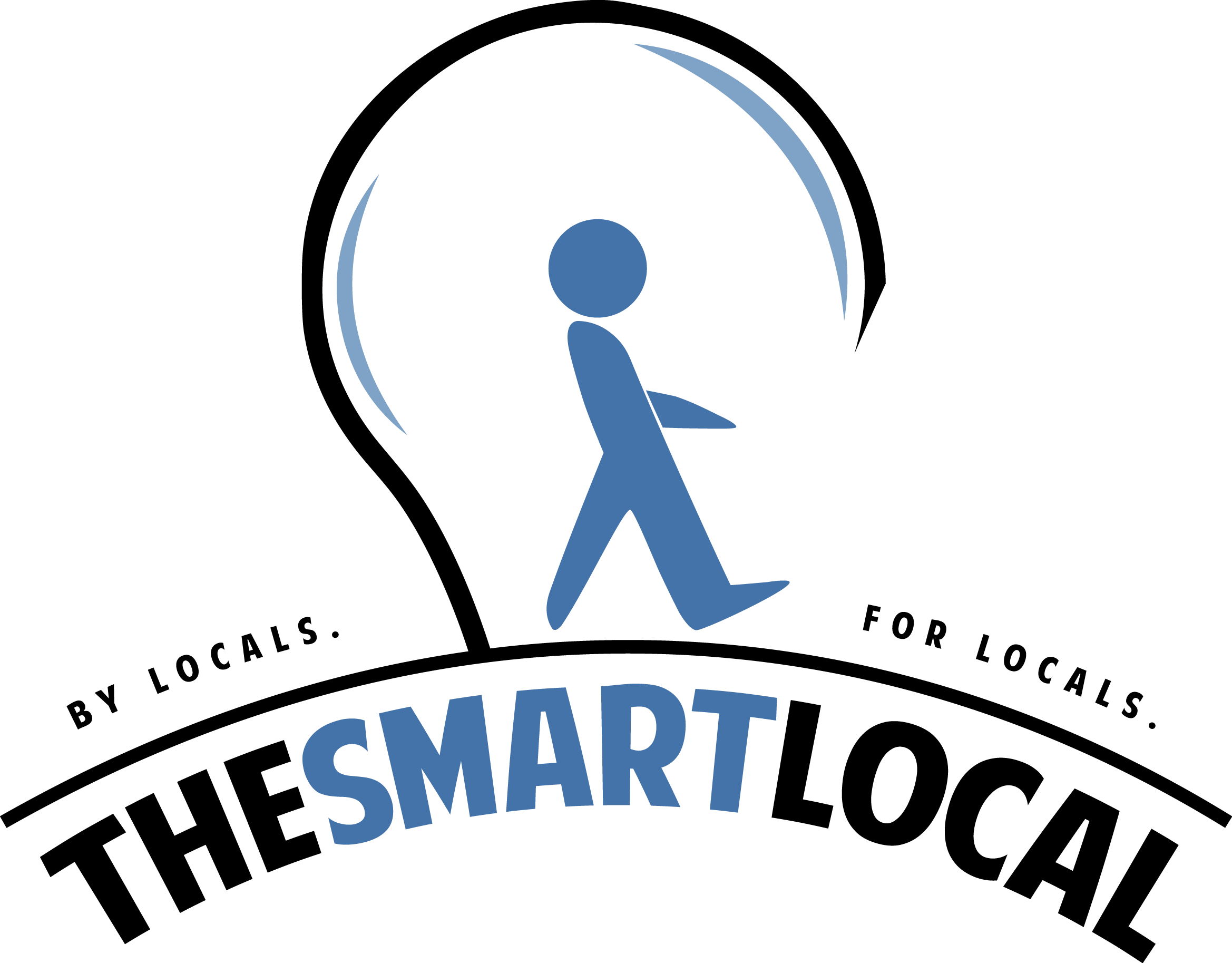 Drop us your email so you won't miss the latest news.