Mistakes that weaken your immune system
---
You know you're adulting when falling sick is no longer a "get out of jail free" card but rather, an inconvenience in your daily routine. Not only is a visit to the doctor a hassle, the costly bill that comes with it isn't the most pleasant either. 
As the age-old saying goes, "prevention is better than cure" – having a strong immune system can ensure that your doctor doesn't become a familiar face. But apart from leading fitspo lifestyles with healthy diets and 10,000 daily steps, you can hone in on these seven everyday mistakes that weaken your immune system to make three-day MCs a thing of the past.
---
1. Constantly stepping into air-conditioned spaces
---
With Singapore's blazing heat, leaving the cool comfort of your house can often feel like you're stepping into a sauna. And while we may be extremely tempted to seek refuge in an air-conditioned room, research has shown that constantly switching between cold and hot environments can cause you to fall sick more easily.
The thermal shock that your body experiences can not only weaken your immune system, but also increase the risk of respiratory infections. Using fans instead of turning on the AC is a win-win situation because you can help both your immunity and the environment. 
---
2. Sticking to the same types of food
---
Eating may very well be our national pastime – after all, hawker centres in Singapore are UNESCO-certified. But while we may be spoilt for choice when it comes to the variety of dishes available, we sometimes end up heading to the nearest food store to dabao the same dish three days in a row when things get busy at work.
Whether it's instant noodles for convenience sake or our standard go-to cai fan dishes, eating the same foods is not only boring, but it can cause your immunity to dip. Instead, having a varied diet will ensure that you get a good spread of the fiber, protein, vitamins, omega-3 and antioxidants you need to keep your immune system strong.
Pro tip: If you're in a pinch, drinking a packet of Unique Time's Rejuvenate can give you all the antioxidants and nutrients you need to stay healthy.
---
3. Using your phone right before you sleep
---
Turns out, your mum was right all along – using your phone at night can have a serious impact on your immunity. The bright and blue light emitted from your phone can throw off your circadian rhythm, a.k.a. your body's natural clock, and make it hard to fall asleep at night. 
Research has shown that lack of sleep coupled with poor sleep quality can affect your body right down to its cells, leading to a lowered immune response. Despite how alarming this may sound, there are a few easy changes you can make to your night routine to fix this.
Firstly, ensuring that you have a proper sleep schedule can readjust your circadian rhythm, so setting downtimes for your smartphones and sticking to a designated bedtime can be beneficial in the long run. Secondly, adding a yellow tint to your screens or wearing blue-light glasses can reduce the negative effects of using your electronics.
Bonus: Keeping your phone clean can also curb the spread of harmful bacteria. Simply disinfect your phone with an antibacterial wipe at the end of each day to keep your immune system strong – and your face free of pimples.
---
4. Not washing your water bottle regularly
---

Germs often form slimy but invisible layers called biofilm that require scrubbing to eliminate
Most of us are probably familiar with the many benefits of staying hydrated, from having clear skin to increased energy levels. And while having a water bottle at hand can help to make drinking water much more convenient, it can also negatively impact your immunity if not washed properly or regularly.
Think about it – your saliva harbours all sorts of bacteria and with the dark, warm, and moist environment of your water bottle, it's not surprising that they're breeding grounds for bacteria. 
It can be a hassle to scrub your bottles thoroughly, so pick wide-mouth options that are easier to clean, and remember to pay particular attention to the grooves at the mouth and lid. 
---
5. Not taking supplements or probiotics
---

Supplements and probiotics are convenient ways to ensure that we maintain a well-balanced diet
Much as we may try to maintain a healthy diet, most of us aren't nutritionists so we're bound to miss some essential vitamins and minerals. To help ensure you check all the boxes, you can snag supplements from pharmacies like Watsons and Guardian, or even specialised health food stores. 
But equally important is ensuring your gut stays healthy with probiotics. Common ways to improve your gut health includes taking everyone's favourite childhood drink, Vitagen, or even choosing more adult options like kombucha or milk kefir. 
Featuring a blend of 10 clinically-proven probiotic strains, four prebiotics and eight superfoods and vegetables, Unique Time's Premium Probiotic 10 is a convenient way to get all these health benefits in one shot.
---
6. Forgetting to brush your teeth
---
When you're all snuggled up in bed and a few seconds away from falling asleep, getting up just to brush your teeth is probably the last thing you want to do. While forgetting to brush your teeth on occasion may be alright, making this a habit can be harmful for both your dental hygiene and your immune system.
Unless your teeth are thoroughly cleaned, the bacteria in your mouth from eating and drinking during the day can multiply while you sleep and cause all sorts of dental issues like tooth decay and gum disease. This makes it hard for your immune system to function to its full potential and can limit it from fighting against other infections in your body.
Thankfully, there's an easy fix. Simply maintain a good dental routine by brushing your teeth twice a day and floss regularly to get all the food particles out of your mouth.
---
7. Doing too many intense exercise challenges
---
Singapore's 2020 circuit breaker saw the rise of sourdough baking, TikTok dances, and 30-day fitness challenges. While most of these trends have since died down, workout videos still rack up millions of views on YouTube.
Although getting abs in two weeks may sound like a dream come true, doing too much intense exercise can actually be unhealthy. Especially if you're not typically a fitspo, the excessive strain on your body can suppress your immune system and increase your susceptibility to viruses.
While couch potatoes may rejoice over this, doing moderate exercise is still better than none at all. It can even improve your immunity in the long run – so don't throw away your running shoes just yet.
---
Stay healthy with Unique Time immunity-boosting products
---
Making sure your immune system stays strong is especially important in the fight against Covid-19, and can help to prevent unnecessary trips to the doctor. Fixing these seven mistakes is the first step, but for a helping hand, Unique Time's health-boosting shot sachets will keep you on top of your game throughout the week.

Rejuvenate is made using high-quality ingredients, including berries sourced from all over the world.
A one-shot wonder, Rejuvenate ($33.90 for seven sachets) is a health drink packed full of natural antioxidants to help boost your immunity and overall health. 
Not only can it reduce the risk of chronic diseases like high blood pressure, it can also boost your immune system, complexion, and eye health. It's also designed to keep a handle on aging by protecting your body from various kinds of radiation and oxidative stress. Plus, it's gluten-free, vegan, and non-GMO certified so it's suitable for anyone. 

The packaging of Premium Probiotic 10 is designed to keep the bacteria dormant, and the powder can either be mixed with water or eaten straight out of the packet.
While most probiotics are packed full of sugar and unnecessary ingredients, the Premium Probiotic 10 ($69.90 for 28 sachets) is only made from natural ingredients so you get only the very best quality. 
Containing over 20 billion bacteria colonies of 10 probiotics and four prebiotics, Premium Probiotic 10 also boasts eight superfoods like kale and alfalfa. Taking one sachet a day will unlock a whole list of benefits, ranging from weight loss and boosted alertness to improved mood and cholesterol control.
Some people say that "health is wealth" and while that certainly holds true, getting a few extra benefits wouldn't hurt either. Besides scoring a long list of health benefits with Unique Time products, you can also win your very own PS5 by joining in on their special lucky draw.
From now till 30th June 2021, all customers that spend a minimum of $150 in a single receipt on Unique Time's website and official brand stores on Lazada, Shopee, or Qoo10 will be automatically entered into this lucky draw. To increase your chances of winning, you can even follow their Facebook or Instagram and indicate your account name within the notes section of the checkout.
Staying healthy may take more than just an apple a day, and apart from fixing these seven everyday mistakes, you can enjoy a convenient boost with Unique Time's handy shot sachets. This way, visits to the doctor might soon become nothing but a distant memory.
---
This post was brought to you by Unique Time.
Photography by Doreen Fan.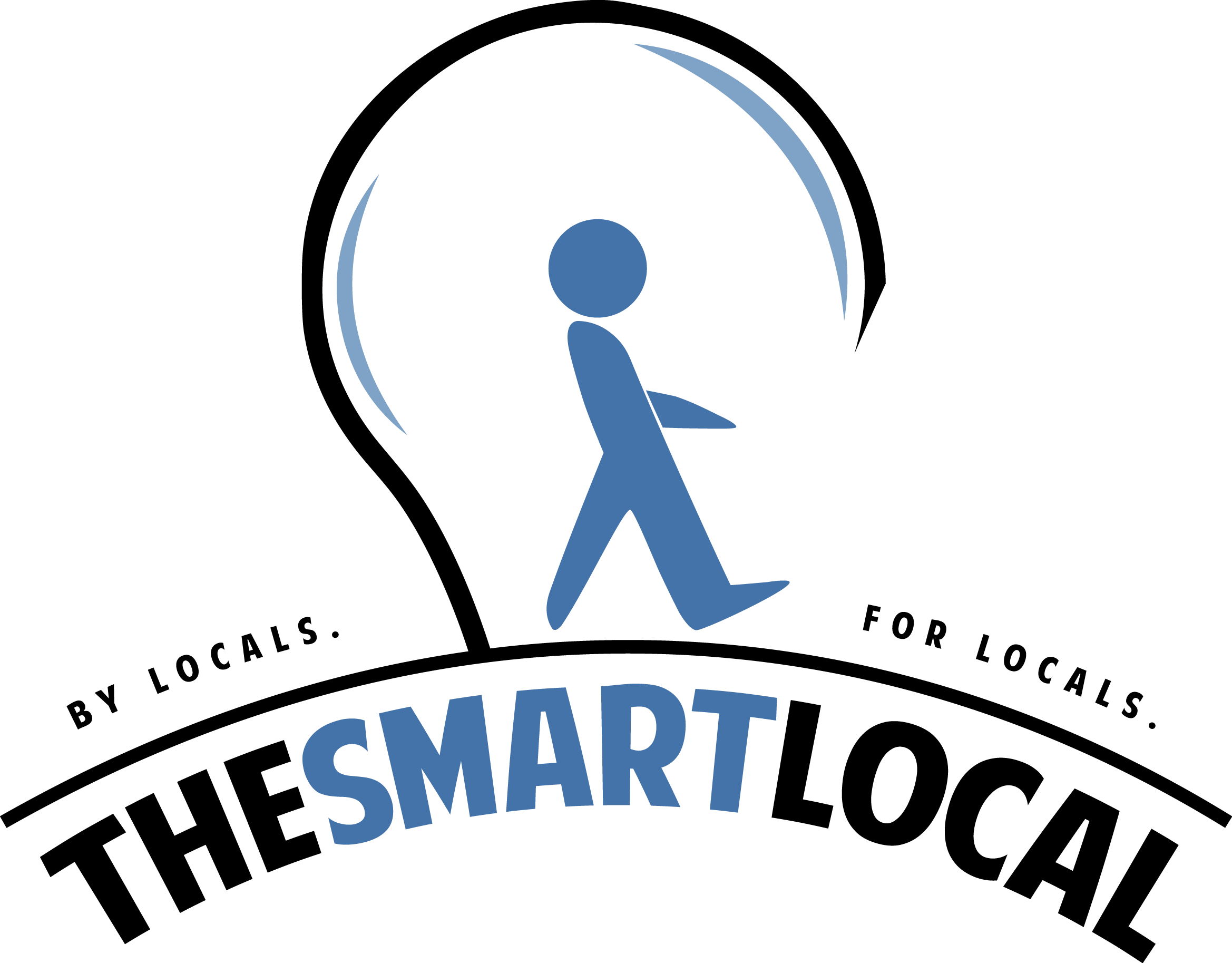 Drop us your email so you won't miss the latest news.