Perfect for #foodporn adventures and more
Struggling to achieve that perfect photo is a #firstworldproblem most of us are familiar with, no matter if it's a #foodporn or an #ootd shot. Like the saying "you're only as good as your tools", many of us are limited by the phones that we have – there's no use framing the perfect picture when your phone's camera doesn't get it right.
Enter the Huawei Mate S. With interesting features such Knuckle Sense 2.0 and a wide array of in-built beauty-enhancing functions, it's a soulmate for any photo enthusiast. Here are 10 ways the Huawei Mate S helps you get perfect photos worth showing off every single time.
1. For groupfie lovers: No more shaky shots
You can take a photo using the fingerprint sensor behind the phone! The Huawei Mate S' Fingerprint 2.0 is a solution to shaky shots that result from taking photos via pressing the side volume buttons or by tapping the front screen with excessive force.
It also feels slick when you snap a picture without your friends knowing how! We're sure it's a matter of time before other phone manufacturers take the lead on this feature…
2. For the clubbers: A sensible front-facing flash
The Huawei Mate S' front-facing camera takes great shots because of two key features: a front-facing soft flash and a 8-megapixel camera. Huawei recognises that the front facing flash is generally for selfies, so has designed it to be softer to complement skin tones. This means you won't get blown out highlights!
The 8-megapixel shooter on the front is great too. Selfies come out crisp and defined, without adding too much saturation or sharpening. 8 megapixels is a high resolution for any camera, so no details will be lost.
3. For the movie junkies: A vibrant screen that captures every detail
To be able to snap that perfect photo also requires you to have a dependable screen. The Huawei Mate S has a full-HD AMOLED (Active Matrix Organic Light-Emitting Diode) screen that's easy on the eyes, something that anyone who obsesses over editing pictures to the smallest detail would be grateful for.
The screen on Huawei's Mate S is more ergonomic than its competitors, as it features a raised 2.5D display that's curved towards the edges, topped with scratch-resistant Gorilla Glass 4.
4. For the casual photographers: DSLR-class rear camera…
This Mate S' back camera was quick and accurate in most situations I threw it in – macro of a flower petal, moving shots of people on the street, or just plain ol' stationary shots. This is thanks to the faster, uber-accurate autofocus that's used in the camera, compared to the slower, more inaccurate autofocus technology of most smartphones on the market.
The camera can also capture long exposure shots without the hassle of using 3rd-party applications. Light painters and star chasers, you'll love this – just remember to bring along a tripod!
5. And for the pro photographer: Go full manual
Despite however great the composition is, perfect photos cannot happen without the tailoring of camera settings. The Huawei Mate S incorporates a full-featured manual control feature in the stock camera, giving you the power to have more control behind the camera. You can set the aperture to create that background blur of the picturesque city lights, or even set your shutter speed fast enough to freeze water rushing down a waterfall.
We all know auto doesn't work best in every situation. After all, we have more sense of the perfect shot compared to a mere device, so it's better to hunt for good shots using manual settings. Humans ftw!
6. For those always getting their hands dirty: Knuckle Sense 2.0
Have dirty fingers but itching to check those notifications you have on your phone? You don't have to worry about soiling your screen with Huawei Mate S' Knuckle Sense 2.0. The Knuckle Sense technology is exclusive to Huawei, and it allows you to launch apps just by drawing a letter with your knuckle.
For instance, draw a big "C" to launch the camera app to snap a shot of those cupcakes without delay. The whole process takes 3 seconds flat, compared to other phones where you have to search high and low for the camera app.
The knuckle-sensing tech in the Mate S also allows you to perform other actions like waking the screen or taking a screenshot – without your fingers!
7. For those forever taking selfies: Next-level photo editors
The Huawei Mate S also has a wide range of in-built beauty-enhancing algorithms at the heart of the camera app to touch up that average selfie of yours. Tweaks such as "Enlarge eyes" and "Thinner face" work surprisingly well, and you'll see that you'll look fresher than ever before. Well, at least on camera. That's all that matters, right?
Despite packing a myriad of photo-enhancing tweaks, the photo editor doesn't lag. You can see your digitally-enhanced self in the screen with immediate effect, unlike many other phones out there that take a (long) while to apply the changes.
8. For the power users: Battery that will last the day
Phone battery panic is a real thing. We're all addicted to social media, replying messages, and snapping pics on the go and all these take up precious battery life. The phone isn't my only travelling companion these days – my trusty battery pack always surely tags along. After all, you don't want the battery to die just as you've framed the perfect picture!
The Huawei Mate S offers a full-day battery life with a modest 2,700 mAh battery, which is more than decent for its 45.5 inch frame!
9. For the detail oriented: Sapphire glass on the back-facing camera
Here's a bit of science: Sapphire is highly transparent to wavelengths of light between 150 and 5500 nanometers. For context, our eyes can only discern wavelengths from about 380 to 750 nanometers. This means that Sapphire is clearer than whatever the eye can see by more than 5 times.
The Huawei Mate S uses sapphire for the front lens of its 13-megapixel rear camera, which means that what you see on screen is a closer representation of whatever you see through your eyes than ever before. Most people overlook the front element of their cameras, which can seriously affect the overall quality of the photo.
Oh, and sapphire is seriously tough material. It's 4 times as tough as regular glass, so that means scratches won't be a problem.
10. For the thrill seekers: In-built image stabilisation
Huawei announced to the world it's capable of producing a full-fledged camera in the Huawei Mate S by equipping it with Optical Image Stabilisation (OIS). OIS is a camera technology that was only available in dedicated cameras to eliminate shaky shots until recently.
It works by stabilising the recorded image by changing the optical path to the sensor. The implementation of OIS in the Huawei Mate S is nothing short of spectacular – I got 15 clear shots out of 20 deliberately shaky ones, all without shutter lag!
That super step #ootd definitely has to be uploaded without a hint of shake, and with OIS, Huawei's Mate S can help propel you to be the next big thing on Instagram.
Picture perfect photos
The Huawei Mate S has a near-perfect camera – for a smartphone. I especially enjoyed the string of in-built beauty features to enhance selfies. They worked well almost all the time, although there were instances where my face was over-smoothened and I ended up looking like a piece of marble ware.
It looks stunning in its full golden glory, complete with shiny atas edges. However, this also means that it's extremely prone to dings, so you'll want to have a case on at all times to preserve its integrity.
If you can't live without a camera on your phone, the Huawei Mate S is one of your best bets.
---
This post was brought you by Huawei Singapore.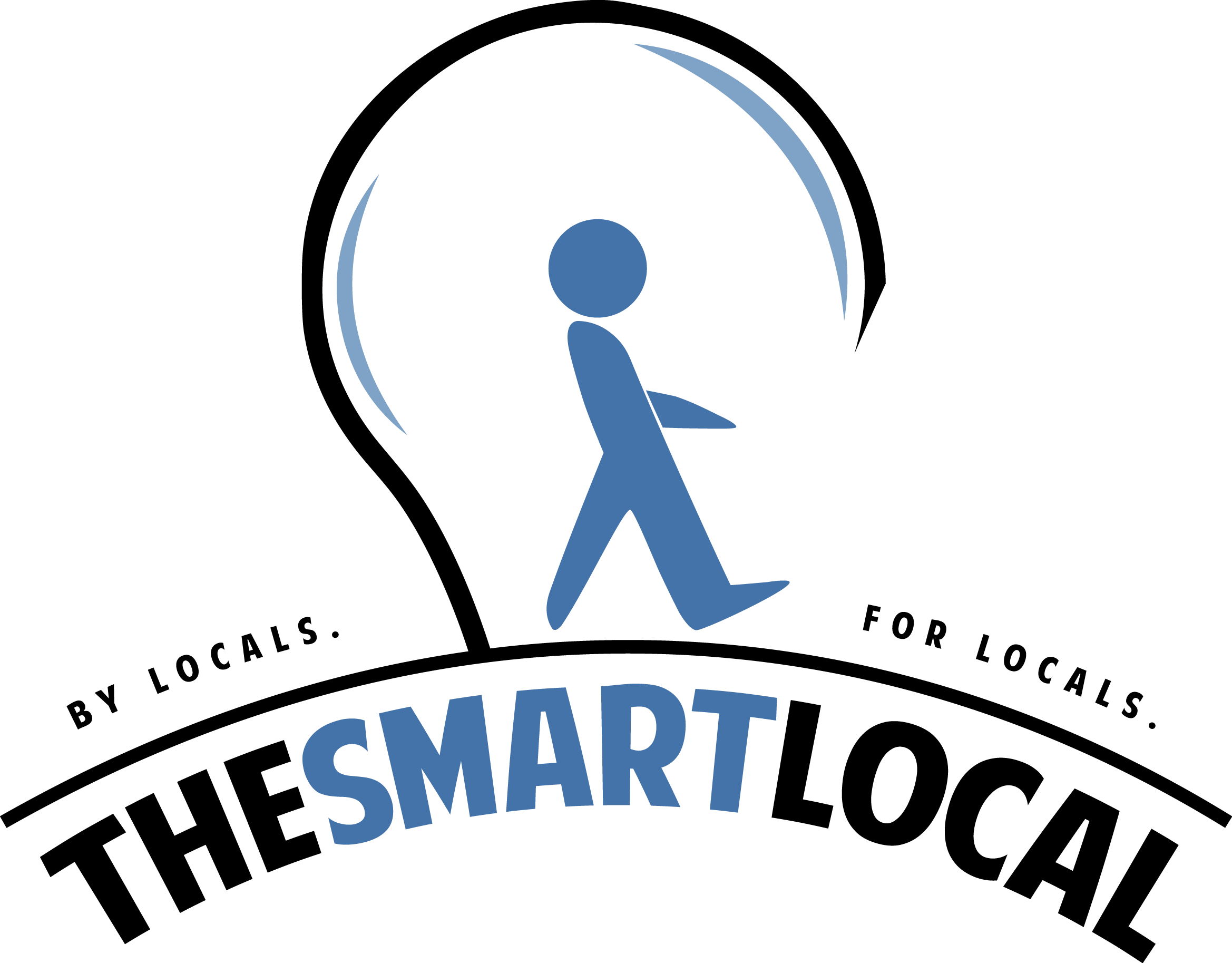 Drop us your email so you won't miss the latest news.