Hokkaido – A foodie haven
Hokkaido. Most people think of snow-capped mountains, fresh seafood, and gorgeous hot springs when you mention Hokkaido. And while all those are valid reasons to pay a visit to Japan's northernmost island, most tourists, in search of those, often miss other gems that this enchanting island has to offer. Other than skiing down powdery snow slopes and enjoying postcard scenery, there's a secret reason why travellers should visit Hokkaido: FOOD. Check out all the amazing food we had in our video below!
Hokkaido has about a quarter of Japan's arable land. To put this into context, Hokkaido's 1,148,000 ha of arable land is about 16 times the size of Singapore! Little wonder that with favourable weather, good water supply, fertile soil and typically Japanese advanced farming techniques, Hokkaido has achieved a food self-sufficiency rate of 197%.
With this abundance of food related industries, the Hokkaido Regional Development Bureau recently started reinvigorating the economy, increasing awareness of locally produced food and synergising it with its tourism framework. With a favourable conversion rate for yen and the rising popularity of self-drive vacations, there is no better time than now for Singaporeans to visit Hokkaido.
Most flights from Singapore typically involve overnight flight to Chitose New Airport, so watch out for the beautiful colours of a new day as your plane flies over the Sea of Japan. This amazing sight will delight you and start you adventure in Hokkaido right.
This travelogue will help readers going to Hokkaido – especially those planning for a self-drive vacation in the western region comprising Sapporo, Kuriyama, Ishikari and Niseko – to tailor a more rounded trip. Hokkaido offers much more than a ski vacation – it's a foodie adventure too. Hint: The Sapporo Autumn Fest in their capital city Sapporo, is a MUST-VISIT.
Roadtrip tip: Rest at Hokkaido's Michi No Eki (Roadside Stations) For FREE
If you're looking to take a road trip through Hokkaido, you'll be happy to know that there are 117 roadside stations – and counting – to ensure road trips are an enjoyable experience. Each strategically-located roadside station is equipped with ample free parking spaces, clean restrooms, breastfeeding rooms, convenience and souvenir stores, eateries and even children's playgrounds.
1. Discover the birthplace of Yakitori 
When in Bibai, you'll want to feast on yakitori – this is the birth place of the popular Japanese food. Yakitori are skewered chicken meat (or chicken offal) grilled over charcoal fire. Something like satay, except the portions are heartier. You can also enjoy yakitori nabe (hotpot) with various side dishes.
As you'd expect, Bibai is yakitori-crazy – there are about thirty yakitori restaurants in this town alone. There is also chicken sashimi for the more adventurous. Yes, raw chicken! Only in Japan with incredibly high food hygiene and quality standards will you find this dish.
One interesting observation of what differentiates first-timers from experienced diners is how they place their orders. The newbies will call for "three of this" or "four of that", while seasoned diners shout out orders of twenties and thirties. Such is the dining ambience in a local yakitori diner – warm and rowdy!
Some packages come with free flow beer, but it's not advisable to consume alcohol if you're on a self-drive trip. Should you get really tipsy, you'll need the service of "daiko". The service involves two licensed drivers picking you up – one will drive you and your vehicle back to your hotel while the other will drive a vehicle for their own transportation back. The usual rate is about 1.5 times of a taxi fare.
2. Enjoy cream puffs and milk ice cream from Kobe-quality cows
 One bite of their signature cream puff with vanilla custard filling will to send you into culinary estacy! 
A visit to Milk Kobo will be a sweet highlight of your trip as the dairy farms of Hokkaido are renowned for their high quality produce. Takahashi Farms cultivate their cows much in the same way as Kobe Beef farmers treat theirs: with tender loving care. Their cows are raised on the highest quality natural feed available and drink the crystal clear spring water from nearby Mount Yotei. The farmers' strict adherence to the absolute best care for their cows results in quality produce that will blow your mind.
Cream puffs are just one of the many of the products available. There are cheese cakes, roll cakes, yoghurt, and ice cream. Milk Kobo opens daily at 930 am and closes by 6 pm, with their products freshly made from milk harvested at 6am daily.They insist that their products be consumed within the same day of purchase – best within 2 hours – or it's deemed to have expired. T
here are also gift shops, art studios, cafes, and a yoghurt workshop here. Milk Kobo is a must-visit for all visitors to Hokkaido!
Address: 〒048-1522 888-1, Soga, Niseko-cho, Abuta-gun、Hokkaido
Telephone:0136-44-3734
3. Enjoy a meal with a view you won't believe
Adjacent to Milk Kobo is Prativo, a chic eatery operated by the same owners as Milk Kobo. Prativo makes extensive use of the same milk from the Takahashi Farms and vegetables grown around the district. The dining area is designed such that all guests enjoy gorgeous views of Mt. Yotei, known as the "mini Mt.Fuji" of Hokkaido. The meals here are reasonably priced, explaining the neverending queue.
The restaurant opens for lunch daily, with an extensive choice of vegetables, buffet style, with a choice of one main course (meat, fish, or pasta). The restaurant does not accept advance booking while dinner is via reservation only (closed Tues and Wednesdays). If you visit Milk Kobo earlier, don't eat too much so that you can better enjoy your meal at Prativo – you can return to Milk Kobo after your meal to buy more pastries for your trip back.
4. Savour CLEAN and FREE  natural spring water at Makkari Village 
The spring is maintained by the owner Mr. Kouji Yokouchi (above, right), 60, whose father set up the facility 25 years ago.
This privately owned natural spring amazed me, a city dweller from water-scarce Singapore. The fresh spring water from Mt.Yotei is naturally filtered and constantly gushes from the taps. Yokouchi-san's father decided that the spring should be free for all who came, and resolved to never charge anyone for the water.
He also runs the Yokouchi Tourism Farm, which includes a farmers' produce market and a tofu shop, both of which make use of the spring water. Constant streams of locals can be seen driving to the spring to fill up their water containers.
5. Farm your own healthy food at Makkari Village 
Lily bulbs are a Makkari village specialty. They are primarily shipped to the Kansai region where they are a highly valued food. This produce is delicate and easily damaged, so it is grown and cultivated by hand from start to finish. It takes about six years to grow a crop large enough for shipment. Lily bulbs (known as Bai He in Mandarin), are slightly sweet and starchy – much like potatoes.
They contain a variety of substances that promote health and well-being. In addition to proteins and carbohydrate, lily bulbs have small amounts of calcium, iron, phosphorus, and Vitamins B1, B2 and C. You can enjoy a bowl of buckwheat noodles or rice with lily bulb tempura or snacks readily available at many of the Michi no eki (roadside stations) around the island.
5. Pound your own Mochi at Kururu-no-Mori 
Kururu-no-Mori is located in Kitahiroshima, south of Sapporo. A popular establishment that runs farming knowledge workshops, food preparation sessions, and a local produce restaurant, it is here where you can experience the process of making mochi, a Japanese rice cake using short-grained glutinous rice. The rice-pounding session, with professionals watching over you, is held indoors and was incredibly fun. You will appreciate your mochi so much more after all your physical effort spent making it.
6. Have incredible meals fresh off the farm
Close to the mochi-making workshop, there is a 110-seat restaurant opened for lunch only during weekdays, with dinner available on weekends and national holidays from June to October. They are closed on Mondays. Be sure to reserve a table as there can be long queues that last up to an hour during weekends. You'll be spoilt for choice in the buffet style spread with many choices – I wished I had four stomachs like a cow.
7.  Let your spirits soar at whisky and sake distilleries
Drinking has an important role in Japanese society. Drinking sessions here are typically conducted at mealtimes to strengthen social and business ties. With its favourable weather and availability of quality ingredients, it's no surprise that Japan has over two thousand breweries and produces some of the world's most famous brands of alcohol.
The two most renowned companies are Suntory, which produces Yamazaki, is located on the main island of Honshu, and Nikka Whisky, which is located in Yoichi-cho, Hokkaido. Entry to the renowned distillery in Honshu is free, and you can even sample whiskey for free in the spacious hall at the end of the brewery tour.
I'm not much of a drinker but the scale of this distillery makes it feel like a whisky "theme park" and was quite entertaining. The complimentary guided tour is in Japanese language but you can opt for the free and easy walkabout by logging on their website with your smartphone or tablet. 
Sake lovers, you will be delighted at the range of sake from renowned brewers like Kobayashi-Shuzo, located in Kuriyama city. This brewery garnered the grand prize in the 2014 North Kyusus Sake and Shochu Competition. Unlike wine which has 9-16% alcohol content, undiluted sake contains between 18-20% alcohol content.
As with all liquor distilleries  houses, free samples are available so be advised that moderation is key, especially for those driving.
8. Experience traditional salmon hotpot and chicken sashimi in Ishikari

When in Ishikari, located north of Sapporo, make plans for a traditional salmon nabe (hotpot) meal in town. Most of this town centers around fishing at the Sea of Japan and the Ishikari River, which at 286km is the third longest in Japan – and the longest in Hokkaido. In September every year, the town comes alive with a 2-day salmon festival where Thanksgiving is celebrated with salmon.
If you don't like crowds, you can still enjoy a hearty salmon meal in a local eatery. One good eatery is Kintaitei, a 130-year old family-run eatery. The food is prepared in traditional style, with service brisk and unobstrusive, all in a quaint and peaceful setting. The owner even provides arm rests which made it more comfortable for us when seated on the tatami mat.
9. Buy premium fresh local produce from North Farm Stock 
 
If you want to bring back Hokkaido's premium local produce, you'll be delighted by North Farm Stock products. North Farm Stock is a wholesaler cum retailer of the finest local produce that embodies the highest quality ingredients of the Iwamizawa prefecture. The items stocked here are of the highest quality and worth the premium you're paying here. For example, to manufacture one bottle of their popular bottled tomato juice (720ml), 160 mini high quality tomatoes was used. No preservative are added, just 0.2% salt content to aid in sterilization so that the taste is not compromised.
There is also a cafe at the shop's upper level, selling beverages and tasty snacks like waffles.Their wide range of products like pasta sauces, jam pickles, pancake pre-mixes and sweets, are excellent grade and will make great gifts items for friends back home. I bought their honey and strawberry jam with milk and after using it at home, only regretting not buying more.
10. Easily chilled seafood direct from Hokkaido to your door step
If you love what you see and want your items to be delivered to your doorstep, particularly chilled or frozen seafood, fret not. The Hokkaido export division recently spearheaded the Hokkaido Export Platform (HOP) to facilitate the shipment of Hokkaido local produce to your house within 1 week of ordering.
Currently, this service is available only for shipment to Singapore, Hong Kong and Malaysia. Check out this link for participating shops at Central, Northern Southern and Eastern area. There is also a conveniently located HOP-affliated store right at Chitose New Airport's departure hall shopping area. You can extend the lovely Hokkaido seafood dining experience when you reach home.
Bonus: Get up close with nature at Chitose Aquarium 
The mechanism within the red structure is a fish wheel designed to capture salmon swimming upstream.
The very first thing you have to do when you touch down in Chitose Airport is visit the Chitose Aquarium. Just a 10min drive from Chitose Airport, this venue houses one of Japan's first underwater observatories. From right under the Chitose River, you can watch as schools of salmon migrate upstream from September to October, and as they breed in winter.
Each season brings different natural underwater scenery as young salmon swim downstream in spring before  leaving for the ocean and fresh water in summer.
Certainly a great way to orientate yourself to the ecosystem, which is a big part of this island. In the picture of the Chitose River above, As many as 30,000 are caught daily during peak season. Fishery staff uses the catch to assist in enhancing hatching and salmon population.
A Hokkaido hack
It may be weird to think of one of Japan's countryside areas as a food haven, but if you're visiting Tokyo, it's worth noting that Sapporo – the capital of Hokkaido – is only 2 hours away by plane. And being the capital of Hokkaido, ALL of Hokkaido's best food can be found at Sapporo! There's no time better to try it then at the Sapporo Autumn Festival, held annually from Sep to Oct each year. Imagine 11 football fields full of FOOD, from all over Hokkaido, in one spot!
So spare yourself a day and take a quick trip down – your tummy will thank you for it!
---
This Food Monitor Trip was brought to you by the Hokkaido Regional Development Bureau and Sapporo City. All pictures are copyrighted to Jensen Chua and TheSmartLocal.com.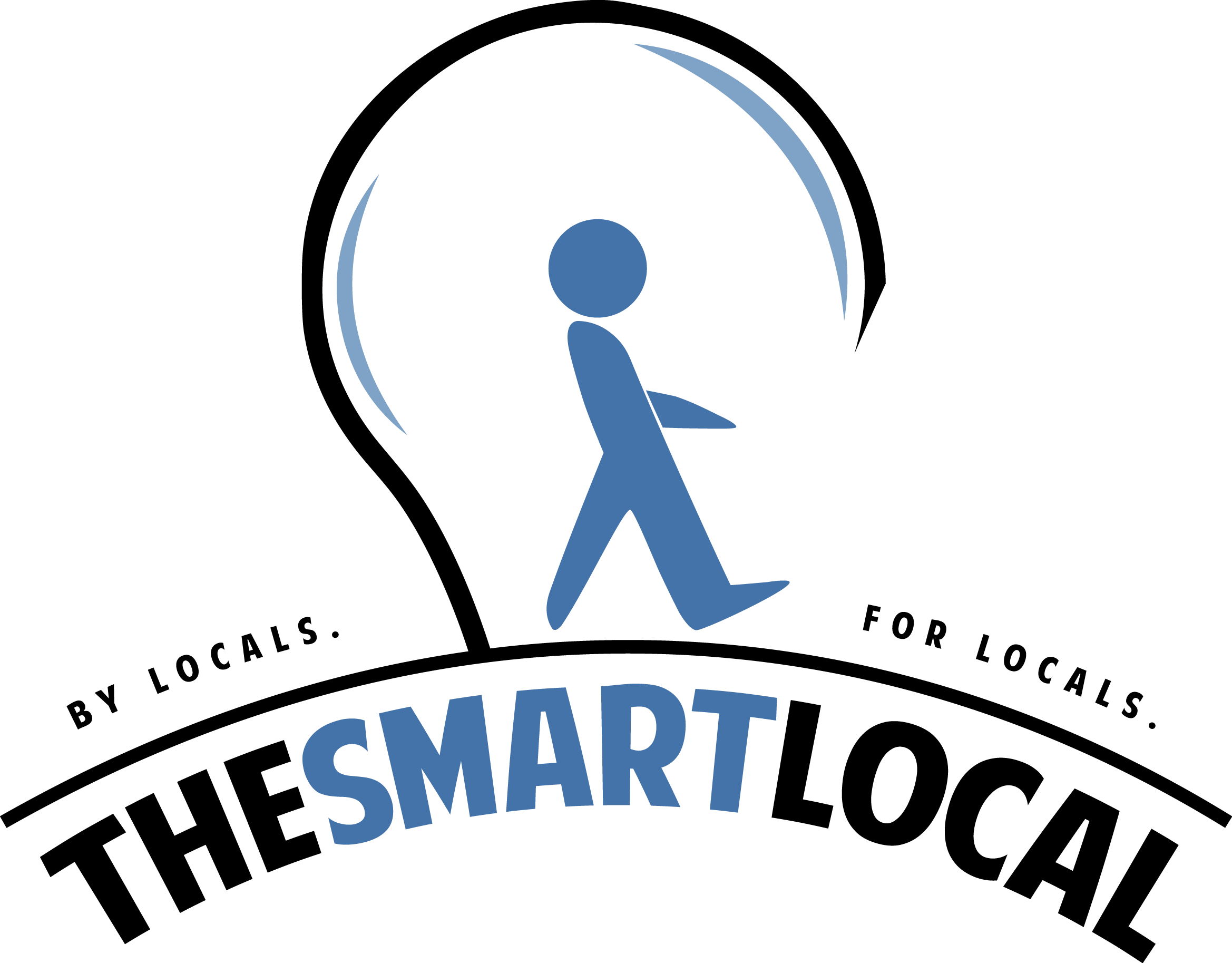 Drop us your email so you won't miss the latest news.