Streetside hidden gems in Singapore
---
Be it relying on public transport or your trusty two feet – it's no doubt that Singapore is easy to get around. But in our busyness, even while walking our familiar routes down popular areas, we might've missed out on some unique streetside hidden gems in Singapore.
Singapore may be a tiny red dot on the map, but that doesn't mean there's a lack of things to see or explore. From a furry "shopkeeper" cat to gardens in the middle of the city, traverse new paths to walk or cycle on to discover these 10 streetside hidden gems that you hadn't realised were there before. 
---
1. Tiong Bahru murals – By local & international artists
---

Position yourself just right and the mural seems to come to life.
Image credit: @fredyvon
Tiong Bahru is famed for its hipster cafes and a large market-cum-hawker centre. Lesser-known are the colourful murals by both local and international artists, dotted around the estate. One such artist is Yip Yew Chong, whose works are nostalgia-inducing depictions of Singapore's former years.
Fun fact: Yip also painted a mural of TSL's office cat, Pika. 

The former King's Theatre and Bird Corner, painted by the students and teachers from Zhangde Primary School. 
You'll be able to spot 3 of Yip's street art pieces just walking distance from Tiong Bahru Market – perfect for a post-lunch stroll and some aesthetic appreciation. The market itself is also home to several other murals detailing Tiong Bahru's history. You can't miss the giant peacock around the stairwell – which is the work of Australian artist Mike Makatron.
Tiong Bahru murals
Bird Singing Corner: 71 Seng Poh Road, Singapore 160071
Home: 74 Tiong Poh Road, Singapore 160074
Pasar & Fortune Teller: 73 Eng Watt Street, Singapore 160073
Peacock: 30 Seng Poh Road, Singapore 168898
---
2. Cycle Project Store – Custom-built bicycles
---

The obscure entrance is a blink-and-you'll-miss-it glassdoor in a back alley. 
Hidden in one of Tiong Bahru's back alleys, Cycle Project Store is where avid cyclists can build their own ride from scratch. The store has all the parts you'll need – from saddles to bike frames. Should you want to doll up your bike even further, or are just looking to refresh an old one, they also offer paintwork services. 

Image credit: Cycle Project Store
Whether a newbie or part of a peloton, Singapore has no shortage of roads and paths to explore on 2 wheels. After picking out a bike to call your own, check out our guide on cycling routes in Singapore where you can take your wheels out for a spin. 
Address: 57 Eng Hoon Street (Back alley), #01-80, Singapore 160057
Opening hours: Tue-Sat 12pm-7pm | Sun 12pm-5pm (Closed on Mondays)
By appointment only.
Telephone: 9457 6343
---
3. Cat Socrates: Unique gift shop with kitty "shopkeepers"
---

Image credit: Cat Socrates
You'll find Cat Socrates amongst popular cafe haunts on Yong Siak Street. This gift shop retails all kinds of quaint items, like plant pots with legs that'll make great gifts for those who dabble in urban farming, and even a vintage accordion. There are also plenty of home decor items like cushions and plates, as well as local reads. 

Mayo the manager meow-nager keeping his eye on customers from his cat tree.
Image credit: @cat_socrates
Unsurprisingly given the shop name, there's also no lack of cat-themed items here too, as well as pet supplies. While browsing the store's quirky thingamabobs, don't be surprised if a furry creature zooms by. It's likely that Mayo, one of the shop's rescue cats, is looking for cuddles and play. 
Address: 78 Yong Siak Street, #01-14, Singapore 163078
Opening hours: Mon 10am-6pm | Tue-Thu 10am-7pm | Fri-Sat 10am- 8pm | Sun 9am-6pm
Telephone: 6333 0870
---
4. Woods in the Books – Quiet neighbourhood bookstore
---
While exploring the alleyways of Tiong Bahru, we spotted Woods in the Books. The bookstore entrance is uber cute with its Tiffany blue door and window grilles. A purveyor of children's picture books, both local and imported, Woods in the Books is the spot for anyone looking to pick up a fresh read for their kids or nieces and nephews. 

The Winnie-the-Pooh collection is one of many that you'll find at the bookshop.
Image credit: @woodsinthebooks
They've also got a wide selection of journals, colouring books, and even gift boxes. So don't be rattled if you're stuck on what to get – the staff will provide you with recommendations based on age and preferred genre. 
The entrance also sports seasonal window art, which means you'll want to plan a return visit to snap some unique pics. 
Address: 3 Yong Siak Street, Singapore 168642
Opening hours: Sun-Mon 10am-6pm | Wed-Sat 10am-7pm (Closed on Tuesdays)
Telephone: 6222 9980
---
5. First Botanic Garden – Experimental garden with native plants
---
Singapore's Civic District is no stranger to the busyness of life. Take a breather from the daily grind and stroll through the First Botanic Garden, not to be mistaken for the Botanic Gardens. What used to be a narrow road through the shophouses is now a quiet spot of greenery to kick back and relax at. 
This garden at Armenian Street is a botany lesson IRL. It recreates SG's first experimental garden from the 80s, so you'll find culinary crops like nutmeg and fingered citron – AKA Buddha's hand – here. These interesting plants are traditionally used in Peranakan dishes such as nasi ulam, providing that strong kick of flavour and aroma.
Address: Armenian Street. Find the First Botanic Garden on Google Maps.
Opening hours: 24 hours, Daily
---
6. Le Bistro Du Sommelier – Quaint French resto for date night
---

"Rasa Sayang" mural by LABSIXFIVE.
Image credit: @iu94_singapore
Students from SMU's law faculty may have noticed the vibrant mural by LAB65, on the side of the nearby shophouses along the pedestrianised Armenian Street. On the other side of the IG-worthy facade is Le Bistro Du Sommelier, serving up authentic French cuisine like Tartare de Bœuf ($38), a flavourful beef tenderloin tartare, and Crême Brûlée ($15), a custard dessert with a crackly caramelised sugar top.

Tartare de Bœuf and Crême Brûlée.
Image adapted from: @lebistrotdusommeliersg, @iu94_singapore
You won't have to worry about forking out half your monthly wage here because – despite the atas atmosphere and fancy dishes – this French resto practises "bistronomy". It's where patrons indulge in gourmet food in a chill and cosy bistro atmosphere, so you won't have to worry about formal dining etiquette or suit-and-tie dress codes.
Address: 53 Armenian Street, Singapore 179940
Opening hours: Mon-Sat 12pm-2.30pm, 6pm-10.30pm (Closed on Sundays)
Telephone: 6333 1982
Le Bistro Du Sommelier website
---
7. Game State – Game shop with rare & unique finds
---
Behind the shrubbery of the First Botanic Garden lies Game State. It's a cosy game store specialising in tabletop games, especially miniatures. From the Wizarding World of Harry Potter to the futuristic Star Wars, players aim to complete quests as they act out the role of their chosen character. 

They're always stocking up on new games, so there's plenty of reason to swing by on the reg.
Image credit: @gamestatesingapore
Even if you're a total rookie, the shopkeeper will gladly take you through the nitty-gritty of gameplay. For those with more digital hobbies, Game State also has a wide array of console titles that can be found at the front counter. 
Address: 50 Armenian Street, #01-02, Singapore 179938
Opening hours: Mon-Tue & Thu 11am-8pm | Wed & Fri 11am-9pm (Closed on Saturdays & Sundays)
Telephone: 9889 5700
---
8. CapitaSpring – 4-storey garden with walking trails in the CBD
---
CapitaSpring Green Oasis is the latest addition to the Civic District's concrete jungle scene. The 51-storey building is less than 5-minutes on foot from Raffles Place MRT. Don't be fooled by its cool grey office appearance – this skyscraper also houses expansive gardens spanning 4 storeys, as well as the inviting Citadines Raffles Place serviced apartments for staycays. 

These semi-private capsules are fitted with power plugs and comfy seating. 
To take a breather from the hustle and bustle of the city, go for a relaxing stroll through the lush greenery and sun-flooded spaces. Should you find the inspiration to complete your school essay or have to attend a last-minute meeting, there are also charging points scattered around to keep your laptop alive. 
Tip: The newly reopened Market Street Hawker Centre on Levels 2 and 3 is open from 6am, so morning hustlers can pop by to pick up a kopi or teh for a caffeine boost and maybe even enjoy it at the tranquil pocket park along Market Street. 
Address: 88 Market Street, Singapore 048948
Telephone: 6713 3948
---
9. Lim Joo Hin – Old-school Teochew porridge
---
Havelock Road is lined with olden day shophouses that whisk you back in time, and one of them is Lim Joo Hin, a humble eatery that specialises in old-school Teochew porridge. They're open till 2am daily, so you and your mates can consider this for your next supper hang.
For those who've never tried Teochew porridge before, it's very much like ordering cai png. The side dishes are laid out in separate plates which is great for sharing with friends and family. If you're brainstorming a meal destination which your parents and even grandparents will love, this certainly fits the bill. 
The staple porridge comes at $1 a bowl. If you need a bit more carbs, go for a bowl of rice ($1) instead. Choose from dishes like veggies and meats ($2-$6), including sweet and sour pork and stir-fried kang kong, with refreshing homemade barley ($1.80) to wash it all down. 
Since the road works to widen the footpath, there's much more space for pedestrians to walk by without having to squeeze through the eatery's seating area. 
Address: 715 Havelock Road, Singapore 169643
Opening hours: 10am-2am, Daily
Telephone: 6272 9871
---
10. Kampung Admiralty – Family-friendly community park
---

The community park sits atop Kampung Admiralty on Levels 6-9, with a children's playground on Level 6.
Kampung Admiralty is one of those establishments that's successfully given the kampung aspect a modern twist. There are community spaces catered to all ages, like medical centres and a childcare facility. Outside the childcare centre on Level 6 is a playground where kiddos, big or small, are welcome to scale the climbing net or zip down the double slides.

The hidden gem of Kampung Admiralty is its rooftop gardens that span Levels 6 through 9. There's also a quaint community farm on the 9th floor where residents have cultivated crops like ginger as well as a variety of colourful blooms. Nothing says kampung spirit like a community coming together to care for some plants!
Address: 676 Woodlands Drive 71, Singapore 730676
Telephone: 6264 7764 
---
Explore new walkways to Singapore's hidden gems
---
We got the opportunity to explore precincts like Tiong Bahru and the Civic District, and were pleasantly surprised to find that these hidden gems weren't difficult to access. In fact, because of the Land Transport Authority (LTA)'s road repurposing initiatives, these spots have become even easier to explore on foot. 
One of their latest projects involves the pedestrianisation of Connaught Drive and Anderson Bridge, which have been closed to vehicular traffic since December 2021. 

Have a picnic at Esplanade Park or HTHT along the waterfront steps.
After a museum date at the National Gallery or the Asian Civilisations Museum, walk over to Esplanade Park and have a picnic lunch. 

You can now safely snap that swaggy pic at Anderson Bridge without worrying about traffic. 
Before that, a part of Armenian Street – where the First Botanic Garden is now located – was also pedestrianised.

Photo ops at the gothic Fort Canning Park and Bali-esque Sang Nila Utama Garden. 
From here, take the day to enjoy Singapore's greenery at Sang Nila Utama Garden and Fort Canning Park too.
Currently, LTA is working on widening the walking space around Kampung Admiralty and the trivium of Lim Liak Street, Seng Poh Road and Eng Hoon Street at Tiong Bahru. This will make it easier and safer for folks all around Singapore to visit their popular hawker centres – like Tiong Bahru Food Centre – for delicious and affordable meals. 

Cheese Skirt Burger and Duck Confit Burger ($6.80 each) from Skirt & Dirt; Pork Ribs Prawn Noodles (Dry/Soup, from $5) from Min Nan Pork Ribs Prawn Noodle.
Image adapted from: Eatbook, @ivanbotakyong
Ranked as one of the best prawn noodles in town, you can expect long queues at Min Nan Pork Ribs Prawn Noodle during lunch hour. Or, check out Skirt & Dirt for unique burgers with cheese "skirts".

Potato & Chicken Soup ($3.80) and Eight-Treasure Porridge ($2.80) from Souper Stew.
Image adapted from: Eatbook
Hawker stalls like Souper Stew in Kampung Admiralty Hawker Centre will be more convenient to access than ever before too. Besides the fact that they're conveniently located next to Admiralty MRT, there'll be upcoming pedestrianisation works linking up neighbouring HDBs.
Whether it's grabbing a bite or picking up a quirky gift, we realised that these streetside gems have actually been hiding in plain sight. Admittedly, I'm guilty of rushing around from place to place in my daily life and passing by these spots.
But with wider footpaths for greater pedestrian and cyclist safety and more walkways coming up to make journeying across Singapore more accessible than ever, it's time to keep our eyes peeled for these streetside hidden gems the next time we're out and about.
---
This post was brought to you in conjunction with the Land Transport Authority.
Photography by Chan Huiwen.
Cover image adapted from: @cat_socrates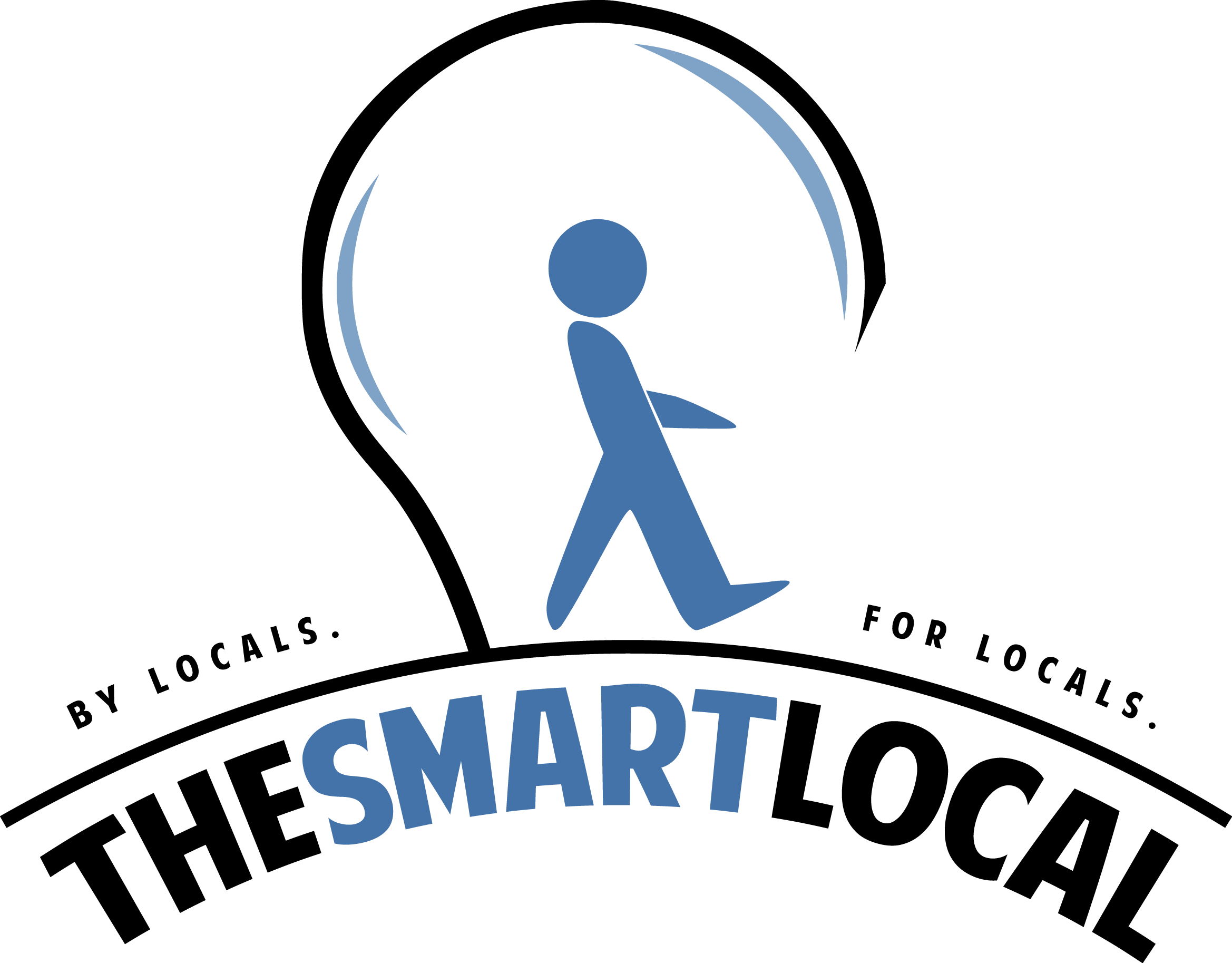 Drop us your email so you won't miss the latest news.