Valentine's Day date with my helper
---
I'm quite a big fan of Valentine's Day, cheesy as it is with the endless hearts, flowers and declarations of love. But I think a greater meaning for 14th February is to celebrate the people you care about.
This year, I thought I'd spend the day with my 26-year-old helper, Ri, who is from Myanmar. She was employed by my family last year to be the primary caregiver of my grandmother who is unable to walk on her own and needs round the clock care.
Being a geriatric caregiver is no easy feat, especially for one with choke and fall risks. Ri has to walk with my grandmother every time she makes a trip to the bathroom, as well as ensure she swallows food and drinks properly.
Our family greatly appreciates Ri for her hard work and dedication to our family, so we wanted to treat her to a fun girl's day out on Valentine's Day. Plus, Grab decided to jump in to help sponsor the date, challenging us to go cashless and use only GrabPay only.
---
Learning about her culture at Little Myanmar
---
The first stop on our date was Peninsula Plaza. The mall has become known as a cultural enclave called Little Myanmar with its Burmese restaurants and shops that attract many Burmese expats and tourists in Singapore.
We decided to dine at Mandalay Style Restaurant, one of the more well-known restaurants in the mall, for lunch, so that she could have a taste of home. I let Ri take the lead in making recommendations, and she picked out Pickled Tea Leaf Rice and Chicken Noodle Salad. She said these were local dishes she would regularly eat back home.

Pickled tea leaf rice and chicken noodle salad. If you've never tried Burmese food before, these are great introductions.
I was surprised at how much I enjoyed the two dishes. The rice was like a tangier version of our Chinese olive fried rice that was savoury and bursting with flavour, while the noodles had a peanut sauce that had quite a spicy kick to it.
In between bites, we talked about what life was like for her back home in Myanmar. She has two brothers who aren't working due to the political unrest in the country, which means she's pretty much the sole breadwinner for her family.
Ri said it's been a while since she's had Burmese food. It's considerably more expensive to eat her faves in Singapore than back home. Since she's trying to save as much money as possible to send home, she'll often choose to make a sandwich at home before heading out, or dapao cai fan from the hawker centre nearby for her meals on her days off.
I'm amazed at her determination to save as much as she can. She's made sacrifices of not being able to see her family by coming to Singapore alone. It's clear that she has a purpose in working hard, and that every penny she earns counts towards a brighter future for her family.
The least I could do to show my appreciation was to treat her to lunch. I settle the bill for the both of us at the cashier, making payment using GrabPay for a fast and easy transaction.
---
Having a girls' day out at Funan
---
Stuffed from lunch, I suggested a round of window shopping at Funan, which is just beside Peninsula Plaza, to burn off calories. Ri immediately gravitated towards Watsons, saying she needed to stock up on shampoo.
After picking up her essentials, I saw her browsing the aisles for skincare. Burmese women are quite particular about their skin, often covering their faces with thanaka, a powder made of ground tree barks. Its benefits include UV protection and is anti-inflammatory on pimples.
"Have you ever tried face masks?" I asked her. She hadn't but was intrigued by them. I grabbed a box for her and one for myself so that we could use them at home.
She was hesitant in letting me pay for this, and rifled through her wallet looking for cash to pay for the masks. But I was quicker with making payment. With GrabPay in hand, all it took was a quick scan of the QR code at the cashier to make my payment.
Next, we walked over to Soul & Sole for a quick massage. Since she's on her feet for most of the day looking after my grandmother, I wanted to give her neck and shoulders a break. It was her first time getting massaged so she winced a little during the session but enjoyed it nonetheless.
While we were getting the massages, we were also getting acquainted with each other with girl talk, like boys, and music and shows we liked. I found out that she's quite a fan of K-pop, and counts BTS and Blackpink as her favourite bands.
I was done with my massage first, so went out to pay for the both of us, again, using GrabPay so that there was no need to get out my wallet or swipe a card to make payment.
---
Bonding over a love for sweet treats
---
Through our girl talk, I learned that she has quite the sweet tooth but she's very disciplined about it. Desserts are quite a big deal in our household but she often refuses to eat them. She said she was scared of gaining weight, which I could relate to.
I told her let's hang loose today and treat ourselves so we walked over to Nasty Cookie for milkshakes. Still feeling indulgent, I also brought her to The Dark Gallery to get her a box of chocolates. It's still Valentine's Day afterall, and it wouldn't feel like a proper date if she didn't get some sweet treats.
I had depleted most of my money in my e-wallet on GrabPay at this point. Thankfully, my GrabPay wallet is linked to my OCBC bank account which allows me to top up seamlessly without leaving the Grab app and at zero cost.
We decided to head home soon after. Feeling a little worn out from the day we had, I booked a Grab for us straight back home.
I'm glad we got to spend the day together, and for me to also learn more about her since we don't have many opportunities to do so at home. Ri has become an important part of our family, and I hoped this date showed that we cared for her.
---
Celebrate Valentine's Day with GrabPay
---
Many of us probably have had helpers looking after our households for years. Valentine's Day is a good opportunity to show our gratitude and appreciation for their hard work. I saw how treating her to a simple meal and gifts that she wouldn't normally spend on herself brought a smile to Ri's face.
On my date with Ri, the conversations never stopped even when I had to stop to make payments. I didn't have to dig around for cash when I was able to whip out my smartphone to use GrabPay for all my transactions.
It's an e-wallet on the Grab app that can be used to make payments online and in-stores. Just look out for the GrabPay QR, SG QR or PayNow QR to see where it's accepted.
What I like is that it's also a secure method of payment. Features like GrabPIN and biometric authentication using Face ID or thumbprint on your smartphone ensure that only you are allowed to authorise a transaction.
Previously, I would often forget to make trips to the ATM to top up on cash. But with the GrabPay wallet, there's an auto top-up feature to ensure I always have money ready. Now, you can even link your bank accounts directly, without the need to top up with credit or debit cards or via PayNow on your banking app.
GrabPay is handy for larger transactions too, where you can use PayLater to split bills for big ticket items into four interest-free instalments. Alternatively, you can choose to pay $0 today but be billed the full amount the following month. With PayLater, you have the option to be flexible on budget, although you should only spend within your means.
On the plus side, using GrabPay earns you GrabRewards points on all your purchases. These points can then be redeemed for discounts and exclusive deals on the Grab app. Some of the rewards available in the catalogue include $10 vouchers to Brotzeit or Marche with just 5,000 points – places you could take your helper to as a way of saying thank you.
---
This post was brought to you by Grab.
Photography by Brad Lee.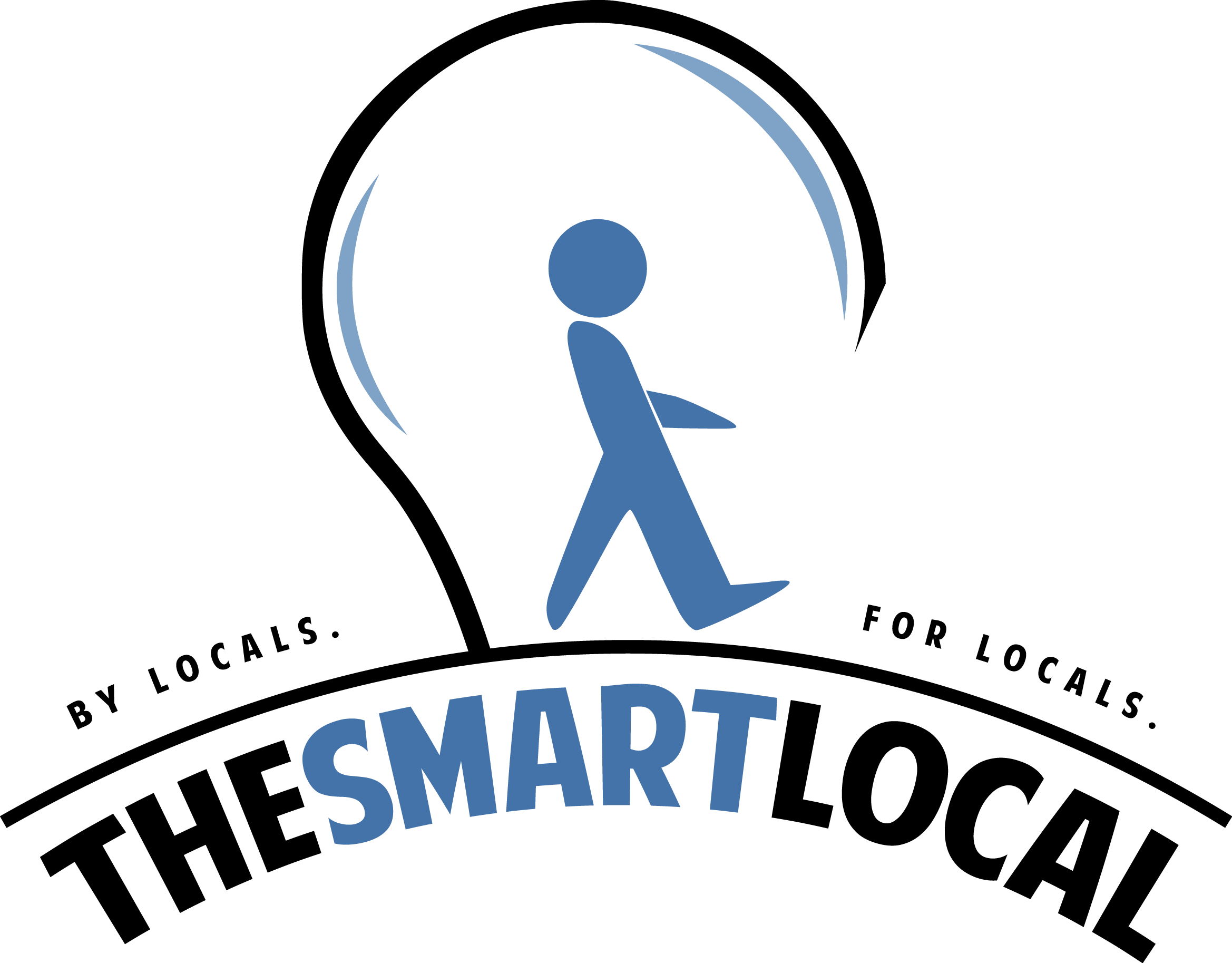 Drop us your email so you won't miss the latest news.