How to maximise your GrabPay Card
---
If there's one thing that most Singaporeans can agree on, it's our tenacity when it comes to seeking out the best lobangs. For those who pride themselves as deal hunters, you may already be using digital wallets to collect points that can be exchanged for freebies. 
For those who tend to "Grab" everywhere and order frequent food deliveries, you're likely already earning GrabRewards points. Throw a GrabPay Card into the mix, and you can get up to 2% back in the form of GrabRewards points on your daily spending. 
With discounted Grab services, F&B and retail vouchers, and even tech gadgets to claim, we break down how to game the system: 
---
How to earn up to 2% back in GrabRewards points
---
For those who don't know, you can earn up to 6 GrabRewards points for every purchase you make using your GrabPay Wallet – equivalent to 1.2% back in points. So for example, if you spend $100, you could get the value of $1.20 in the form of GrabRewards Points. 

The GrabPay Card is also available virtually in-app, allowing you to make online payments as well. 
Now, with a GrabPay Card on hand, you'll be able to continue adding to your haul of points outside of the Grab app. 
This prepaid card allows you to make purchases using GrabPay at anywhere that accepts Mastercard. The good news is, compared to most debit cards, there is no cap on the amount of points you can earn.
You can easily sign up and order your GrabPay Card via your Grab app from now till 31st December 2021. It's typically offered at a $10 refundable deposit. 
---
Earn bonus points with the GrabPay Card Accelerator
---
For those who want to maximise the points they earn, the GrabPay Card Accelerator is basically specific spending categories that'll give you additional points. 
In essence, you'll get an extra 4 bonus points per $1 spent. This is equivalent to 0.8% back in points, adding up to a total of 2% back. This is applied when you use your GrabPay Card on the following categories: 
Dining (in-store and takeaways)

Groceries (such as Don Don Donki and Giant)

Gym memberships

Streaming services (Disney+, Netflix, YouTube premium) 

Digital goods (software, apps, e-books)
A bit of strategising here is needed for the GrabPay Card Accelerator, as booster points are capped at a maximum of 20 transactions per month and 500 points for each transaction. 
We'll walk you through some helpful tips below when it comes to paying for monthly expenses to ensure you get the most out of your GrabPay Card. 
Note: Standard exclusions such as investments and insurance do not apply for points-earning. 
---
Using GrabPay Card to pay for monthly expenses
---
Exactly how many points can you realistically accumulate in a month and what rewards can you claim with your points? To answer this question, we've set up a scenario of how many points an average Singaporean can earn based on a monthly expense of roughly $1,000.
Assuming that you are a Platinum GrabRewards member and that you use the GrabPay Card almost exclusively, you could accumulate 10,669 GrabRewards points after roughly a month. Here's how:
Note: For standard GrabPay Card payments, you will earn 6 points from being a Platinum GrabRewards member (1.2% back). For GrabPay Card payments in booster categories, you will earn 10 points per $1 spent, taking into consideration the additional 4 points (0.8% back) earned.
---
Groceries – Break your shopping trips up
---
Grocery shopping is one of those expenses that is inevitable and where we spend a significant portion of our money. A monthly expenditure of $200 a month on groceries will get you 1,200 points (10 points x $200). 
Pro tip: break each grocery run into four separate weekly visits and aim to spend $50/week instead of $200 at one go to maximise the 500 booster points you get per transaction.
Total points from groceries: 2,000
---
Dining out & dabao – Be that friend who pays for everything first
---
As much as most of us would like to cook for ourselves every day, sometimes it's just easier to head out to grab a meal or dabao for convenience. Assuming a monthly expenditure of $300 on dining out and takeaway meals, you can easily rack up 3,000 points (10 points x $300) since they count as a booster category. 
Pro tip: To accumulate even more points, you can offer to dabao for your friends or pay for group meals first. 
Total points from dining out: 3,000
---
Public transportation – Use your GrabPay Card as an EZ-Link card
---

Your GrabPay Card functions similarly to your EZ-Link card. Simply tap the card at fare gates to make payment.
Getting from point A to point B in Singapore is easy thanks to our comprehensive network of public transport. And since it's the primary mode for getting around, we'll set aside $50 per month for transportation costs to get 300 points (6 points x $50).
Total points from public transportation: 300
---
Streaming subscriptions – The more the merrier
---
Most of us subscribe to streaming services like Netflix and Disney+ to keep up with the latest binge-worthy shows like Squid Game and Loki. Good news is, streaming subscriptions are also a booster category, giving you more points to collect.
If you go for one of the cheapest packages, which is a month of subscription to Disney+, you'll earn 119 points (10 points x $11.98).
Total points from streaming services: 119
---
Online shopping – Earn points from your retail therapy sessions
---
Whether you're looking for the hottest shopping sales online or trying to book a movie for you and your date, we'll generously set aside $100 to cover monthly entertainment and online shopping sprees. 
Pro tip: Look out for boosters on special sale days to maximise your earnings in points. This 11.11, you'll be able to score up to a whopping 11% back in points (capped at 4,000 points). Consolidate your purchases for the month to maximise the booster points you can earn.
Total points from online shopping: 4,000
Note: This promo is valid only for online purchases made on 11th November 2021, with a minimum spend of $80. Bonus GrabRewards points are capped at 4,000 points.
---
Gym – Go for a more affordable membership
---
Keeping fit is an important part of a healthy lifestyle, therefore we've considered setting aside some money for a gym membership as well. As gym memberships are a booster category, a tip here is to find a cheaper gym since each booster is capped at 500 points per transaction.
In order to maximise this bonus, consider a gym that costs roughly $125 per month. You'll accumulate a total of 1,250 points (10 points x $125). 
Total points from gym membership: 1,250
---
Treat yourself and redeem GrabRewards after a month of expenses
---
Grab also gives you 5,000 bonus GrabRewards points* upon completion of your first five transactions you make with your GrabPay Card, which we have factored in our calculations. In total, here's how many points we can get based on our estimated expenditure of $786.98 for a month.
*Update: This promo has since ended on 21st Dec 2021. 
Total up the points above, and you'll get 10,669 points from one month of spending. 

You can choose to mix and match your rewards from different categories, or save it for even bigger rewards.
Here are some of the redeemable rewards from the various categories available on the GrabRewards catalogue.
Food & beverage:
1,500 points:

$3 off merchants such as Gong Cha, or a personal pizza from Dominos

2,500 points:

$5 off merchants such as Burger King, Crave, ToastBox and SaladStop!

5,000 points:

$10 off merchants such as Marche Movenpick, Hans Im Gluck, and Dunkin' Donuts
Shopping:
2,500 points:

$5 off merchants such as Cold Storage, Giant, Guardian, and Sephora

5,000 points:

$10 off merchants such as Foot Locker, RedMart and Zalora

10,000 points:

$20 off merchants such as

Lazada

, Tangs, Amazon, and EAMart
Services and entertainment:
5,000 points:

 

500 KrisFlyer miles

$10 off merchants such as Kimage and Perky Lash

$10 gift card for Blizzard Entertainment and Razer Gold

Everyday movie voucher from Cathay
Alternatively, frequent users of Grab's services might instead wish to spend their points to offset costs within the Grab app, such as GrabCar rides, GrabMart, or GrabFood orders. 
Check out the full list of rewards on the Grab app under "Rewards" when you go to the "Account" tab. Alternatively, you can click on your points on the home screen. 
You can also choose to accumulate your points to unlock bigger rewards. Assuming you can earn 10,669 points per month, accumulating them over a minimum of 18 months can get you an Apple AirPods Pro (189,500 points) or an OSIM uCozy 3D Back Massager (99,500 points).  
---
Benefits of using a GrabPay Card daily
---
Nothing beats the feeling of being able to claim free stuff and discounts just from doing everyday things like dining and shopping. This deal is further sweetened by the fact that since GrabPay Card is a Mastercard, deals applicable to Mastercards can also be enjoyed.
With up to 2% back in the form of GrabRewards points, which includes an additional 0.8% back from GrabPay Card Accelerator booster categories, you can rack up points in no time at all. You also won't have to worry about additional charges such as annual fees or minimum spends associated with fee waivers. 
Once you're ready to own a GrabPay Card, signing up is easy. Simply open your Grab app and activate your virtual card to get started with online payments instantly. You can opt to order a physical card for free for the added convenience of earning points everywhere.
From claiming free facial treatments to the latest tech gadgets, these are just some of the rewards that avid deal hunters can claim when using the GrabPay Card in their daily expenses. 
---
This post was brought to you by Grab.
Photography by Tasha Sun.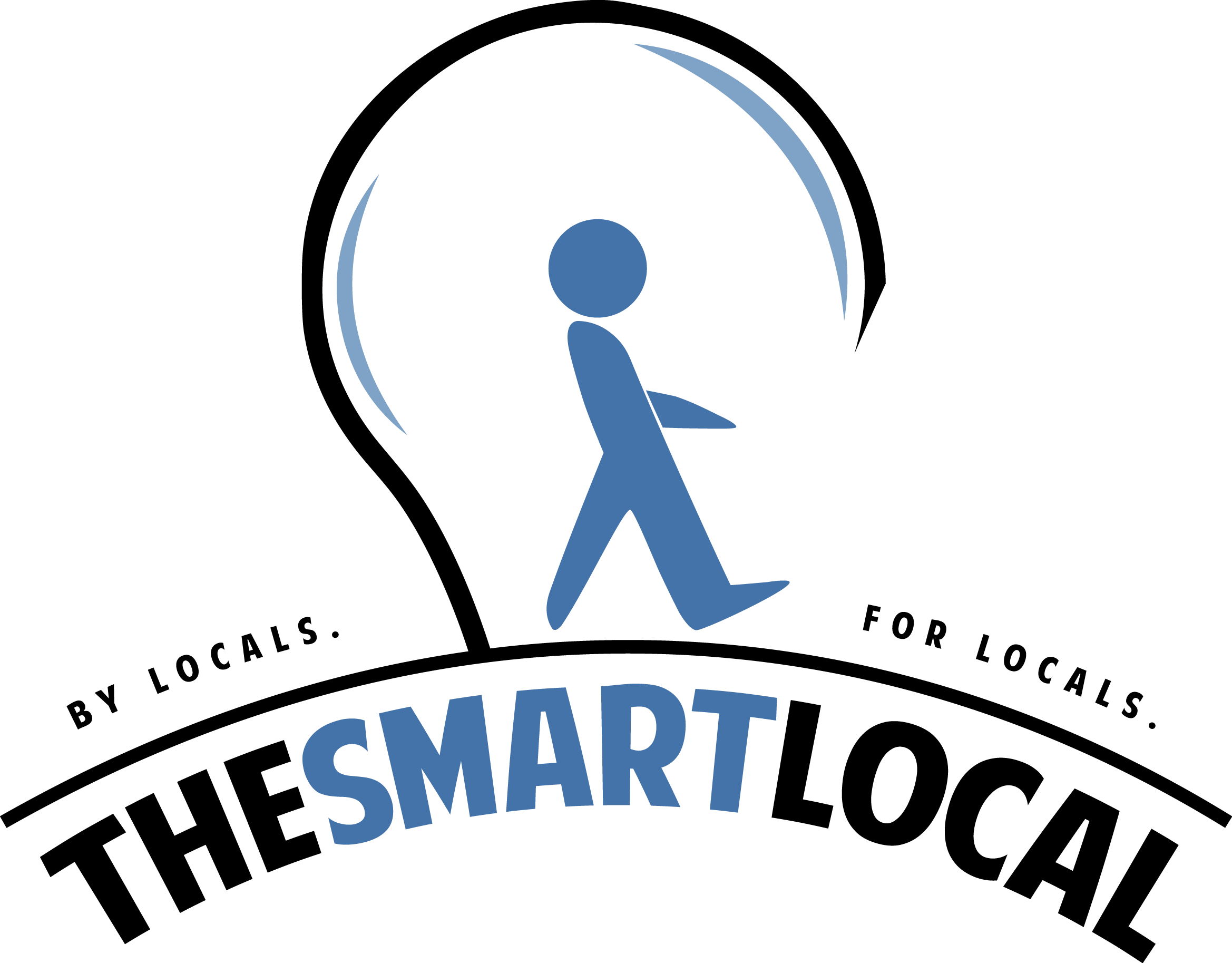 Drop us your email so you won't miss the latest news.