Happy hour promotions that are raising the bar
In the wise words of Rihanna – work work work work work. It doesn't matter if you're new to the corporate rat race, or have been at it for the last 20 years. You're bound to feel more than a little stressed out sometimes.
Sometimes, all we need is a little distraction. And there is no better way to do it than over some postwork drinks that won't blow a hole in your pocket. Plus, there's no better way to go out than when you're already all dressed up, right? Here's a video we did, where some of TSL's guys spent a day in their suits:
If you've reached the point where you work has become the only word in your dictionary, here are 11 of the best happy hour promotions to re-energise your worn out soul.
1. Hopscotch Bar @ Red Dot Traffic Building
If you're looking to avoid a shouting match at the table across all the noise, then Hopscotch Bar is definitely the place you're looking for. Nestled within the confines of the Red Dot Design Museum, this quaint bar is perfect for the overworked employees looking to find solace in the quiet.
Brought to you by the guys behind the roving bar service, Mixers From Mars, you won't be having just any ordinary cocktail. The bartenders are incredibly passionate about their craft, and even know their regulars by their names . With the main aim of injecting local flavour into everything on their menu, expect to see ingredients like horlicks, atap chee, and even some chendol floating around in your boozy mix.
Putting an alcohol twist on a blend of two classic Singaporean desserts, don't leave Hopscotch without getting a taste of their Kachang Booze ($23). Served in a glass jar, you'll have to do a bit of digging to unravel the atap chee, chendol jelly treasure resting on the bottom.
Clockwise: Bandung, Ondeh Ondeh, Sour Plum, Drop Date Bomb
And if you really just want to get the party started, then order up a tray of their specialty shots. We recommend the Bandung and liquid Ondeh Ondeh shots!
Moreover, with a happy hour promotion that's almost too good to be true, you won't be able to resist. I mean, 50% off ALL beers, house pours and a 1-for-1 offer on all of their cocktails?! Count me in.
Address: 28 Maxwell Rd #01-04, Red Dot Traffic Building
Opening hours: 4pm-1am
Happy hour: Happy Hour: 5pm-8pm
2. Burgers, Wings, Bar (BWB) @ Orchard Central
BWB is an American-style diner decked out with neon lights, a tapas bar and an open concept kitchen – the retro feels are strong with this one.
To make things even more interesting, the restaurant is boxing-themed, so you'll see a few punching bags hanging around the restaurant – put them to good use if you like, you might be hit with the need to burn off some calories after knocking back more than a few drinks thanks to their all-day happy hour special!
To simulate the high-level exciting atmosphere of an actual boxing ring, staff at BWB also like springing flash happy hour deals on patrons. But you have to act quick, these epic deals only last for a couple of minutes.
The place also serves up some pretty mean suicide-level buffalo wings, so if you're up for a challenge… you know what to do.
This is also another bar with an ongoing 1-for-1 happy hour promotion, so round your mates and bottoms up!
Address: 181 Orchard Rd, Orchard Central Level 11
Opening hours: Monday-Thursday 12pm-11pm; Friday 12pm-12am; Saturday 11am-12am; Sunday 11am-11pm
Happy hour: 5pm-9pm
3. 5 Izakaya @ Collyer Quay
A Tachinomi Izakaya, is a Japanese concept of a "standing" bar that's made its way from the land of the rising sun to our little red dot. Modelled after the famous 300-Yen bars in Japan, FIV五 Izakaya is the first of such bars here.
Conveniently located in the heart of Collyer Quay, you'll be treating yourself to affordable rounds of drinks within the CBD.
This place is always packed to the brim, so be sure to head over early to secure a spot.
One of the best things about FIV五 Izakaya is that it serves up $5 specials all day every day. $5 – we're not joking. From their selection of sakes to house pours, you'll be spoilt for choice, and leave satisfied and temporarily problem-free.
If you're one who enjoys listening to "live" music, then you're going to love FIV五 Izakaya. The place comes to life with live performances all night long. You won't even need to push your way to front-row seats, the performance comes from an elevated platform above the you!
Address: 16 Collyer Quay #01-05B Singapore 049318
Opening hours: Monday-Friday 12pm-12am / Saturday 6pm-12am (Sunday Closed)
Happy hour: All day
4. Rumpoles Bar @ Hotel Jen Tanglin
Wait! Just because we're suggesting a bar at a hotel, doesn't mean that it's going to burn a hole in your pocket. It's easy to assume that having drinks at Rumpoles Bar will set you back at least a hundred because of its elaborate decor and sophisticated atmosphere, but go during happy hour and cocktails are only $15 a pop!
Mojito lovers – this is the bar for you. Rumpoles Bar prides themselves in serving up mojitos that are far out of the ordinary. For instance, you might want to give your tastebuds a refreshing burst with their Double Cross Vodka Mint Mojito.
With a whole lot more up their sleeve in the Mojito department, adventurous drinkers – you'll be in for a treat.
And if you're wondering, Rumpoles Bar is open to the public, not just hotel guests. And we'll let you in on a little secret…popcorn and chicken wings are both free flow (!!!) so technically, bar bites are on the house. Don't say #tslbojio!
Address: Hotel Jen Tanglin, Singapore 249716
Opening hours: 5pm-1am
Happy hour: 6pm-8pm
5. KPO Cafe Bar @ Killiney
Right smack in the middle of town, KPO boasts a rainforest-esque al-fresco area that will take you far away from your concrete struggles.
If you're not a fan of non-smoking areas, not to worry though – because there's a separate balcony for smokers. It might look like a rainforest, but you won't lose out on the view because the bar sits right above Killiney Road giving you a little slice of the city.
Relatively quiet on weekday afternoons, this place is perfect for a midday beer to tide you through the long work day. KPO definitely makes a great choice to catch up or just hang out with your colleagues and friends.
Throw back a beer for $8, or your choice of liquid courage from a selection of Gin, Vodka, Brandy at only $7-$8 a drink. In addition to their happy hour deals, KPO doesn't charge their customers any GST or service charge! A happy hour indeed!
Address: 1 Killiney Road, Singapore 239518
Opening hours: Monday-Thursday 3pm-1am / Friday 3pm-2am / Saturday 6pm-2am (Sundays closed)
Happy hour: 12pm-8pm
6. Oriole Coffee and Bar
Located on the ground space of Pan Pacific Serviced Suites on Somerset Road, Oriole Coffee + Bar radiates chill vibes with its contemporary urban architecture. With generous seating on both inside and out, you won't have to worry about snagging a big enough table to accommodate your crew.
As one of the pioneers of Singapore's third wave coffee movement, by day, Oriole Coffee + Bar specialises in quality artisinal brews and producing quality making coffee-infused cocktails. By night, they take their love for the beverage to the shakers, whipping up some impressive coffee-infused cocktails.
If that's not enough to lure all the coffee and cocktail lovers, then wait till you hear of their happy hour offers.
Lasting for a good 6 hours, their happy hour promo makes all their house pours 1-for-1!
My personal pick? The HH White Sangria – the fruity infusion makes it especially invigorating, a quick respite from the hot and humid weather.
Address: 96 Somerset Rd, Pan Pacific Serviced Suites Orchard #01-01
Opening hours: Sunday-Thursday 10am-11pm / Friday-Saturday 10am-12am
Happy hour: 3pm-9pm
7. Tap Craft Beer Bar @ Capitol
Drawing its inspiration from old American Taprooms, you'll find 20 different craft beers available at Tap Craft Beer Bar, and 80 types of bottled craft beers on their menu ranging from Modern Times, Lost Coast and Strand to other internationally renowned craft beer breweries.
Venue-wise, Tap is modern chic with its tall indoor palm trees, and sleek wooden furnishing – something you won't find at other craft beer bars.
Drinks aside, Tap also sells a variety of bites. If you're feeling a little bit hungry, head straight for their belly confit and beef meatballs.
Address: 15 Stamford Road Capitol Piazza (Galleria) 01 – K1 / K2, Singapore 178906\
Opening hours: Monday-Wednesday 5pm-12am / Thursday-Sunday 12pm-12am
Happy hour: 12pm-5pm ($4 off tap and bottled beers)
8. No. 5 Emerald Hill Cocktail Bar
Tucked away in a restored Peranakan shop house along the Orchard Road stretch, is No. 5 Emerald Hill Cocktail Bar. Established in 1991, this rustic and eclectically decorated bar has earned itself quite a following, relentlessly drawing customers in droves almost every night.
From classics and contemporary cocktail concoctions to spirits, beers, and mocktails – there'll definitely be a drink to quench your thirst.
Don't be shocked if you find the floor littered with empty peanut shells – that's No.5's unique culture. With complementary peanuts served to their customers, it's a custom to throw the empty peanut shells on the floor.
If there's anywhere in Singapore where you can escape from getting fined for littering, it's in No.5.
Another bonus point is that it's practically No. 5's full time job to run their happy hour promotion. With the longest happy hour promotion in the neighbourhood, you can enjoy $8 house pours (and we're talking about 45ml ones instead of the usual 30ml) and $10 house wines from 12pm – 9pm. If that's still not enough, they offer 1-for-1 for martinis from 9pm to 1am! Talk about great value for money.
Address: 5 Emerald Hill Road, Singapore 229289
Opening hours: Monday-Thursday 12pm-2am / Friday-Saturday 12pm-3am / Sunday 5pm-2am
Happy hour: 12pm-9pm
9. JiBiru Japanese Craft Beer Bar @ 313
Jibiru, directly translates to "local beer", but this craft beer outlet won't be serving up any Tiger beer. Hailing from Japan, Jibiru Japanese Craft Beer Bar's main aim is to bring a authentic modern Japanese drinking experience to Singapore.
Serving up a wide variety of Japanese craft beers, you'll find brands never before seen in Singapore, many of which have also won awards all over the world so you know you're in for a quality beer-drinking experience!
Happy hour is from 12pm-6pm, with selected beers and house pours going for $5-$7 per glass, and their umesha (sake) going for $6 – which is a really good deal if you ask me.
Address: 313 Somerset, #01-26
Opening hours: Sunday-Thursday 11am-11pm / Friday-Saturday 11am-1230am
Happy hour: 12pm-6pm
10. Black Nut @ Emerald Hill
Also sitting in a restored shophouse along the Emerald Hill stretch is Black Nut, a Peranakan-inspired gastrobar with an Asian-Western fusion menu that will leave you clamouring for more.
Their drinks menu also reflects their local pride with skillfully incorporated local elements and cheekily-named cocktails like Huat Ah!, Kilat Kilat, and Power Chendol. Singaporeans do love their chendol.
With two distinct drinking areas, get buzzed with the in-crowd on the first floor, or mix business with pleasure on the second. We hear that's where all the deals are struck, so you know where to bring your foreign clients for a taste of Singapore in a glass, with a splash of alcohol.
Happy hour runs from 5pm – 9pm, and is full of $6 glasses of whisky and $9.90 beer. Not a bad investment, if you can walk out of the bar with a clinched deal.
Address: 2 Emerald Hill Road, Singapore 229287
Opening hours: 5pm-2am (On Fridays it opens until 3am)
Happy hour: 5pm-9pm
11. Acid Bar @ Emerald Hill
Last but definitely not the least, we have Acid Bar. Live music, an intimate setting, and affordable cocktails to transition your day into night; Acid Bar is perfect for workaholics who want to splash acid on their pile of work and want to unwind.
From jazz and rock, to classics – this boozy hideaway is a paradise for both barflies and music-lovers.
Popular for their beer and martinis, don't miss their happy hour promotion from 5pm – 9pm where house pours are priced at $6 and you can pick-and-mix three beers of your choice from a reasonable $22.
It can get really packed at night, so you might want to come earlier right after you knock off to reserve a front seat to enjoy the live music performances.
Address: #01-01/02 Peranakan Place 180 Orchard Road Singapore 238846
Opening hours: Sunday-Thursday 5pm-2am / Friday-Saturday 5pm-3am
Happy hour: 5pm-9pm
It's Time To Take It Easy
Are you already planning post-work drinks for tonight? With these 11 happy hour promotions – the choice is yours! Some of the bars listed do have dress codes, so you'll need to look the part to gain your fair entry.
Our TSL representatives dressed to the nines thanks to TOPMAN and TOPSHOP. We all know TOPMAN for its preppy British street style, the plaid button-ups, wool pullovers and shiny oxfords. But who knew they carried a shining range of suits fit for a superior office style?
From now till 5 June 2016, shop the suit collection in stores and enjoy $50 off a new blazer. Shirts purchased from now till 29 May can even be personalized with a free monogram! Enjoy the service at TOPMAN ION from 20 – 22 May and 27 – 29 May.
---
This post is brought to you by TOPMAN. Promotion T&Cs apply.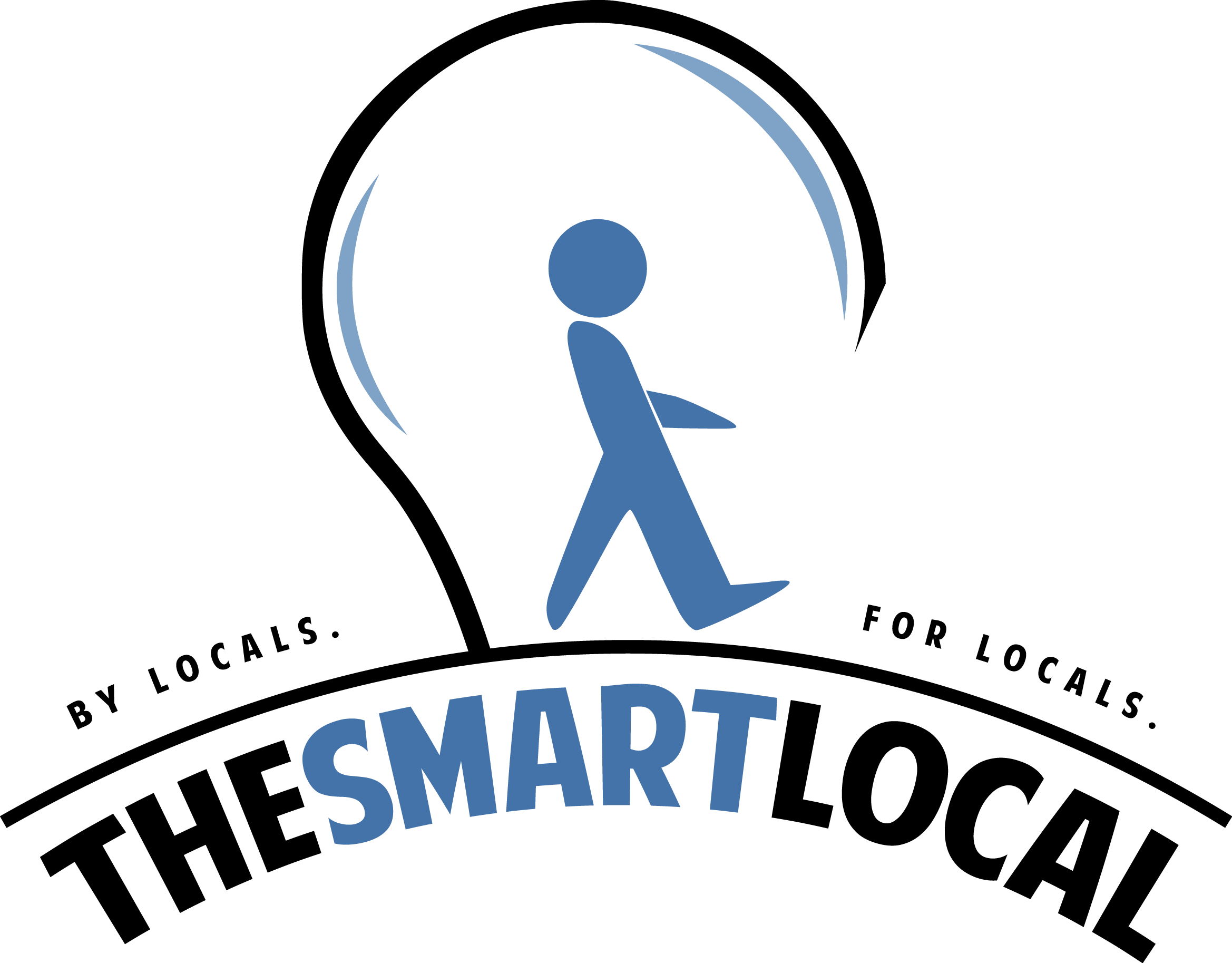 Drop us your email so you won't miss the latest news.