GO Team Singapore laser tag
---
When you think of team bonding activities, laser tag might not be one of the first things that pops into mind. But instead of having boring team dinners or going to the same bowling alley for the 100th time, laser tag is a fun way to bond with your fellow colleagues while clocking in some fitness at the same time.
Whether you're a pro Call Of Duty gamer or a complete hand-eye coordination noob, GO Team Singapore offers all-inclusive laser tag sessions as well as other thrilling 'versus' games that will make the next office cohesion or group outing one to remember.
---
Mobile laser tag with obstacles
---
Playing laser tag in a new location can be exciting, but there's nothing quite like reimagining familiar spaces as battlefields. Thankfully, GO Team Singapore can set up laser tag battle arenas just about anywhere, from public parks to futsal pitches, and even your office.
Complete with mobile obstacles for any game mode, GO Team does all the heavy lifting for you so all you have to do is show up, ready to rumble.
We opted for an outdoor game, but there are also options for indoor sessions if you prefer full shelter and air-conditioned comfort. Feel free to propose holding the games at a suitable location of your choosing, or at one of the GO Team indoor locations including the OCBC arena, Playspace at SCAPE, and the NTU alumni club.
Thanks to the natural landscape of the park we were at, the other players and I were able to use the bushes to camouflage ourselves and avoid getting shot. Before the battle begins, it's a good idea to scope out the area so you can find the best spots for prime camouflage, visibility of the opposing team, and vantage points for sneaky kills.
Pro tip: Wear long pants that you don't mind getting a little dirty, and be prepared to have to drop to the ground for cover. Dark colours are also best to avoid getting detected by the other team.
We opted for the GO Team Building package and split ourselves into teams of four before playing the two different game modes: Team Deathmatch and Domination.
---
Team Deathmatch mode
---
To kickstart our epic day of laser tag, we started off with the classic Team Deathmatch. Each player was given unlimited lives, and the team with the most kills at the end of the game won.
If you're constantly being targeted by your supervisor at work, this game is the perfect chance to pull out the uno reverse card and target them instead with some playful revenge. A great way to release some pent-up aggression, if we do say so ourselves!
The reviving process is also easy enough, with a simple point at the Respawn Box restoring you to full health so you can quickly hop back into the game.
While I was killed twice and had zero kills to my name by the end of the first match, I eventually figured out a 'hide-behind-a-pillar-and-hope-no-one-sees-me' strategy which helped land me a few solid kills. 
---
Domination mode
---
After catching our breath and loading up on water, we proceeded to play our second game mode of the day: Domination.
This game is intense, think Capture The Flag but with way more chances to get killed. To win, someone from your team has to be the only one touching the base for a full 10 seconds – without getting shot by an opponent. 
Don't be fooled by the seemingly simple rules, in order to win you'll need a strategy, good teamwork, and a human sacrifice from your team. A tip to winning this game is to be the first team to touch the base while your other teammates cover any of your exposed or weak spots, so communication is key. 
---
Free For All mode
---
As a bonus game to cap the day off, we also got to play one round of Free For All where it was every man for himself. 
The winner of this game was determined by your number of kills and how long you could stay alive for. With only one life and seven enemies out to kill you, one pro-tip I can give as the champion of this game is to find a hidden spot to do all your shooting. After all, they can't kill you if they can't even see you – right?
---
Laser tag with high-tech equipment
---
Each player dons a sling vest with bright sensors, so the entire upper body is able to be shot and pick up damage. This is a major plus for those who aren't the best at hand-eye coordination because you have plenty of room to shoot your opponents and can still get kills even if you're not the sharpest shooter.
As someone who has only ever held Nerf guns, holding a 4.5KG laser gun with full reloading mechanisms and laser scopes was probably one of the best parts of this experience. 
Not only was the gun extremely realistic, it was also very high-tech, with speakers blasting crisp audio to update you when you died or made a kill. With a shooting range of 250M, you're able to go crazy with continuous assault rifle blasts or switch to sniper rifle mode in a split second for high-precision one-shot-one-kill satisfaction.
The laser scope also comes in handy, with clear marks to show you where you'll be shooting. If you're bad at judging distances and angles, the laser scope will be your best friend in the game.
Better yet, there's even a live scoreboard that displays each player's accuracy, kills, and deaths so you know your personal score at the end of every round. 
For those opting for the indoor laser tag sessions, one benefit is that you can project this scoreboard onto a bigger screen for live updates on your shooting – and ultimate bragging rights for top scorers.
---
Four different laser tag packages based on your skills
---
Other than the GO Team Building package (from $14 per pax), GO Team Singapore also has three other packages which are versatile and suitable across a slew of different events, from birthday parties to office outings like ours.
Their cheapest option, GO Easy, costs $32 per pax and includes games like Team Deathmatch, Free For All, and Capture the Flag. 
Their second option, GO Gold, costs $35 per pax and  has more intense games like Domination, Master Chief, and AWP Sniper. 
There's one leader per team in Master Chief, who is able to revive and regenerate all their teammates, but the stakes are high. If they were to die during the game, the opposing team would win and vice versa. 
If you've always wondered what it's like to be a sniper, AWP Sniper is the mode for you. All players are armed with sniper rifles and only have one life each – so try not to get killed if you want your team to reign supreme.
The third option, GO Wild, is a zombie apocalypse take on laser tag for all "Walking Dead" and "Train to Busan" fans, and costs $40 per pax. 
This package includes unique games like Infection, Hunter Killer and, Left 4 Dead and is available exclusively during the Halloween season. Consider this the closest you'll ever get to finding out if you'd actually be able to survive a zombie apocalypse.
---
Next-level laser tag games with GO Team Singapore
---
Whether you've had a go at laser tag with different vendors local or abroad, or are toying with the idea for the very first time, GO Team Singapore is in a league of its own when it comes to hosting laser tag games.
Their exclusive state-of-the-art features include high-tech guns that are able to shoot over 200 metres in range and have multiple weapon settings, laser scopes for accurate sniping, and wireless scoring systems set up at whichever venue you choose. 
All these combined give you the closest experience to real-life Call of Duty you can get, as opposed to a basic set-up that feels like running around a playground with toy guns.
---
Other team versus games from GO Team – archery tag & shuriken tag
---
Shuriken & Ball Tag
Image credit: GO Team Singapore
If you'd like to try other kinds of 'tag' versus games, GO Team Singapore also provides Archery Tag and Shuriken & Ball Tag packages for you to channel your inner Katniss Everdeen and Naruto respectively.
If the laser tag wasn't chaotic enough for your liking, GO Team Singapore even offers Shuriken & Ball Tag – where you throw colourful weapons that stick onto your opponent's vest. . With balls and shurikens – a.k.a. ninja stars – flying in all directions, you'll have to try your best to dodge them all while attacking your opponents at the same time.
Hilarity ensues as your opponents run around like headless chickens without realising that there's an array of knick-knacks stuck behind them – giving new meaning to the term being 'stabbed in the back'.

Image credit: GO Team Singapore
This game is perfect if you're looking for a one-of-a kind experience, because it's GO Team's very own original creation, down to every weapon and vest being built by them from scratch. Using hook & loop fabric, an invention by Velcro, the projectiles get caught on the vests with even the slightest contact – so this game is sure to make for some fun that sticks.
Image credit: @goteamsg
For the uninitiated, Archery Tag is essentially laser tag but with bows and arrows in place of laser guns. The olympic-grade bows can shoot arrows with incredible speed and range but fret not, all the arrows are well-padded with marshmallow-like foam tips. This means that even the most faint-hearted people can join in on the fun without worrying about getting pricked or bruised.
---
Have your team bonding in style with GO Team Singapore
---
From equipment and on-site set-up to detailed coaching and friendly instructors, GO Team Singapore provides everything you need for an adrenaline-filled day out. They're also able to hold events with up to 16 people – even with all the current Covid-19 restrictions. 
Already one year since Covid-19 first hit our shores, many of us have missed out on the opportunity for some quality IRL bonding, and there's only so many Zoom parties that one can tahan.
Playing these team games offers a rare chance to not only feel like an action superhero, but clock some fun cardio and soak up some vitamin D at the same time. While laser tag may not be the most conventional office outing, it's sure to leave you with fond memories to look back on together with your buddies, co-workers, or even as a double/triple/quadruple date activity. 
---
This post was brought to you by GO Team Singapore
Photography by Huiwen Chan.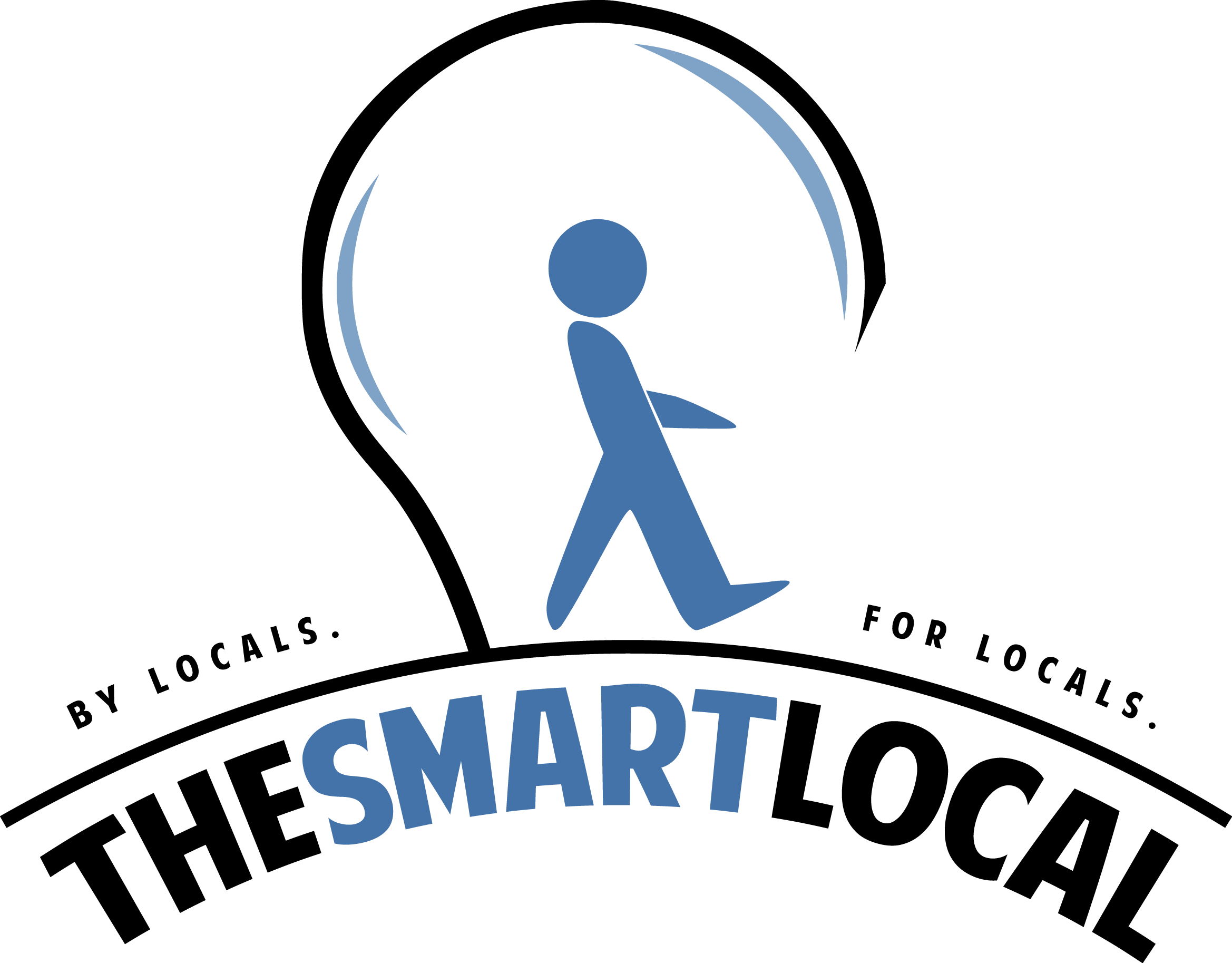 Drop us your email so you won't miss the latest news.