Singapore's high-tech food industry
It's 2019, and we're not too far off from experiencing a wacky robotic future predicted by Back To The Future. We may not have flying cars just yet, but Singapore is right on top of technological boom, of course, with robots and electronics taking over tasks like taking orders and serving food.
Not forgetting technology that has helped produce more eco-friendly food, here are some futuristic ways Singapore's food industry has changed for the better:
1. Koufu – Roving tray return robots to save time when clearing tables
It seems like something out of a futuristic movie, but robots are already "employed" at some 20 food courts run by Koufu. If you head to their outlets at Punggol Plaza or Toa Payoh Central, for example, you'll see tray return robots leisurely making their way between tables, so you can easily clear your trays without having to scour the food court for a designated tray-return station.
You can dispense your dirty trays at the robot when it passes your table, and every so often the robot will dispense a cheery greeting.
Image credit: Koufu
It's not hard to imagine a near future where all of Singapore's food courts have these high-tech upgrades. Many have installed self-ordering kiosks for efficiency, and while cashless payment is gaining in popularity, there are also automatic cash deposit boxes that dispense exact change, as seen at Koufu's Happy Hawkers branch in Tampines.
Self-ordering kiosk at Happy Hawkers in Tampines.
Image credit: Koufu
If that isn't enough, there's the Koufu Eat app, where you can order food from nearby outlets and collect it when it's ready to beat those peak-hour queues. Download it on Google Play or App Store.
2. Chef-in-Box – Vending machines that dispense hot meals
While we're on the topic of automated staff in restaurants, Chef-in-box has 100% automated kitchen staff and servers, in the form of vending machines. But it's not just your run of the mill cup noodles and crisps here – you can actually get a variety of hot dishes, including local, Western, Malay, Indian and Japanese cuisine. Everything's Halal-certified as well.
You won't just stumble upon these vending machines at convenient places around Singapore like MRT stations and hospitals; you can head to their cafes at Sengkang and Ang Mo Kio as well.
If it all seems too good to be true, worry not, because the food you're eating has been created by real chefs. They simply use advanced cook-chill and cook-freeze technology to make sure you're not missing out on any nutrients and taste.
3. Gong Cha – Machines for pop-up events to make bubble tea in seconds
Who would've thought that our love for bubble tea could end up popularising an invention that could revolutionise Singapore's F&B industry? Gong Cha has been one of the first to adopt a digital bar technology developed by startup company Souschef.
Don't be fooled – queues like this will be able to move along quickly thanks to innovative digital bars.
Image credit: Gong Cha Singapore
This digital bar can produce several cups of bubble tea in a matter of seconds, perfect for pop-up events and high-traffic stalls. Ingredients are stored inside the machine, while precise recipes are stored in an online database, automating the process while keeping the drink's quality consistent. If only we could have this in our office.
It doesn't end there: You can get your mid-day bubble tea fix by placing an order at the nearest store via the Gong Cha app, so you don't have to brave those long queues. Download it on Google Play or App Store to get started.
4. Impossible Foods – Plant-based burger patty that's meat-free
Image credit: @theimpossibleburger
The famous patty by Impossible Foods has been making its rounds in Singapore's culinary circuit, and everyone's mind-blown at the fact that it looks, tastes and feels exactly like beef, but is completely plant-based and doesn't contain animal hormones, antibiotics or gluten.
Even that medium rare effect can be replicated
Image credit: @delee_cious
The developers at Impossible Foods scienced things up by banking in on a "taste" molecule called heme. They extracted it from soy plant roots and genetically engineered yeast to create this meat substitute. This "sustainable meat" also means that less land and water are used, producing fewer emissions.
5. Haidilao – Kitchens run by robots
Haidilao Beijing has already started rolling out robotic waiters
Image credit: @piers_torday
Judging by the cult-like popularity of hot pot chain Haidilao, there's got to be an unimaginable amount of food coming out of those kitchens each day. It's unsurprising then, that the China-based company would jump onto the robotics bandwagon early in the game, by planning a global implementation of automated "staff" in all their outlets around the world, Singapore included.
Inside HaiDiLao's futuristic kitchen in China
Image credit: @goz00
Haidilao outlets in Beijing have already started rolling out their sci-fi-like robo-kitchens and waiters, and there are plans for Singapore to follow suit in the 2nd half of 2019.
Image credit: Haidilao Singapore
6. Itacho Sushi – Order beforehand so you can arrive and eat straight away
Image credit: Itacho Sushi
If you're craving Japanese food but can't squeeze in time to brave lunch-hour crowds, Itacho Sushi is one step ahead of this: they've developed an app that lets you key in your orders beforehand, and submit them the moment you get to the restaurant.
Image credit: Itacho Sushi
You won't have to spend extra time browsing through regular menus – you can plan what to eat while you're still in the office waiting for the clock to strike 12PM. Just download the app on Google Play or App Store, register for an account, and pick a branch you wish to dine at or order takeout.
7. Ruyi by Tunglok – Chinese fast food cooked by machines
Local restaurant group TungLok was among the first in Singapore to have their kitchens run by machines. They even have automatic wok machines to manage your stir-fried cravings.
Image credit: @makanmain
This doesn't just mean that large amounts of food are cooked more efficiently, it also means that diners can expect consistent quality all round because every step has been pre-planned and programmed down to a science.
Image credit: @keepingupwithkarlissaa
That's how Ruyi by TungLok has become a game-changer in the fast food industry in Singapore, where Chinese fast food is available 24/7 at Resorts World Sentosa. Most of the food here is cooked by machines, but you won't be devoid of local favourites like Singapore Laksa, fried chicken wings and wanton noodle soup.
Image credit: @tunglokgroup
8. Sky Greens – Vertical farming that supplies to supermarkets
In a time where we're starting to get worried if there's enough land to cater to the ever-growing number of humans on earth, some have started utilising "air" space instead. Enter vertical farming, which uses minimal land, water and energy resources to produce sustainable food supply.
Image credit: Sky Greens
For Sky Greens, the grass is definitely greener in land-scarce Singapore as they've been supplying locally-grown vegetables to NTUC FairPrice supermarkets since 2012. Their plants are grown in the "sky," where a water pulley system rotates them to make sure that each plant gets a fair amount of sunlight each day.
Image credit: Sky Greens
Futuristic food in Singapore
From automated kitchens to robo-waiters and high-tech food, Singapore's food industry is definitely evolving to make life easier for us consumers. Be it sustainable food or vending machines that dispense hot food in a matter of minutes, Singapore's on the right track when it comes to technology and efficiency in the food industry.
And to solve the problem of tediously long lunch queues, lots of eateries have come up with apps that'll let you pre-order your food and collect it once it's ready. You'll save lots of time and get more out of your lunch hour, thanks to modern technology.
---
This post was brought to you by DBS.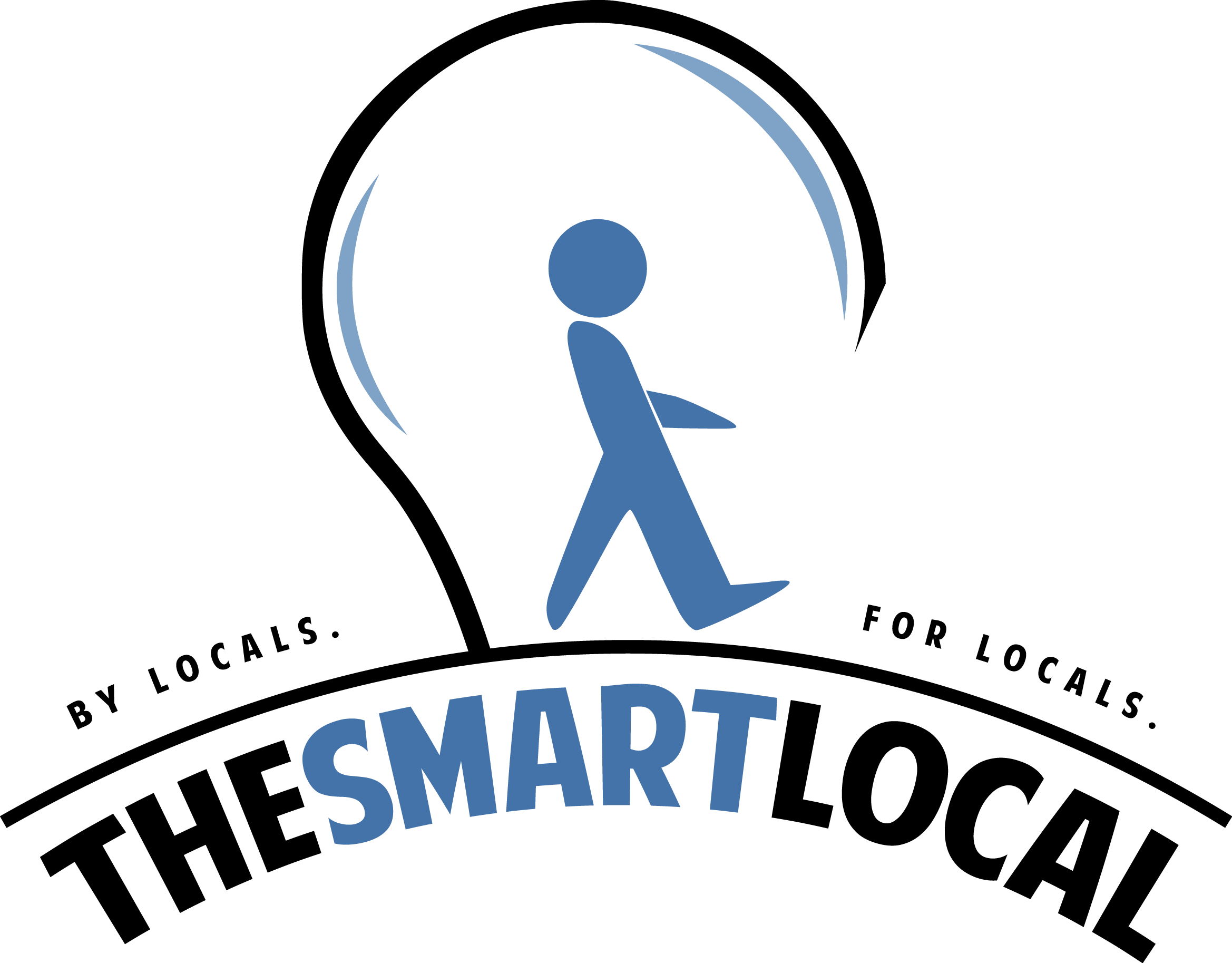 Drop us your email so you won't miss the latest news.