Unknown ways to experience Bangkok like a local or expat
Source: @marcolinn
If we replace "London" with "Bangkok", Samuel Johnson's famous quote would read – "When a man is tired of Bangkok, he is tired of life". Although this statement might sound a bit exaggerated, Bangkok is such an incredible hotchpotch of tastes, flavours, and colours that anyone would find it hard to get jaded.
However, we live in a world where repetitive patterns are a thing of the past and novelty drives enthusiasm and progress. If you want to veer away from all the clichéd landmarks and characteristics that make Bangkok so one-of-a-kind, we have come up with a perfect temporary solution to your personal quarter-life crisis… or your everlasting millennial life dilemma.
1. Dive with the sharks in an aquarium at Sea Life Bangkok Ocean World
We all know Ko Tao is the undisputed diving Mecca of Southeast Asia. But if one day you wake up in your hotel room in Bangkok and you have this inexplicable urge to dine… er… dive with the sharks, Siam Ocean World is the answer to that.
Being surrounded and circled by jaw-dropping creatures such as the Grey Nurse, Blacktip, or Leopard sharks will almost make you forget to breathe – which might prove hazardous because breathing is the number one rule of scuba diving! Your Instagram pictures will look so mental your friends will christen you #instashark. The dive will set you back twice as much as a normal dive in Phuket or Ko Tao, but exclusive experiences have never been known as pocket-friendly.
Address: Office – 666 Sukhumvit Road, Klong Toey, Bangkok 10110, BTS Phrom Phong
Contact: +66 2 2614412
Opening hours: Daily, sessions at 9:30am, 2:30pm and 6:30pm
Website
2. Take a regular day trip to do some whale-watching
Source: @jpang_j
If submerging yourself in a tank with self-absorbed sharks that don't pay too much attention to your palpitating heart does not entice you, then whale-watching might trigger a different type of excitement. Just with an organized tour just two hours away from Bangkok, you can marvel at a unique spectacle for which many go as far as Iceland to witness.
Source: @thaiwhales
Although a premier hotspot in Southeast Asia, this adventure is highly unpredictable due to the whales' penchant for playing hide-and-seek, and the tour does not guarantee you will spot them. But along the journey, you will have a qualified cetologist – a whale expert – to give you the lowdown on these stunning Bryde's whales, have your line of vision spoiled with fishermen floating villages, and enjoy a delectable lunch. The downside is that by the end of the trip you will not hanker to get back to Bangkok.
Tour operator: We recommend the eco-friendly experts from HiveSters who will organize a hassle-free trip from/to Bangkok.
For more information
3. Become a blue blood at The House on Sathorn
If you want to dine like a well-respected tsar, this 126-year-old heritage mansion will make you feel like nothing but royalty. After all, up until recently, the building served as the residence for the Russian Embassy! The sophisticated opulence is reflected in the fine-art design and décors that have been masterfully blended into the culinary genius of a globalist chef.
Istanbul-born Fatih Tutak, for whom the world is his oyster – among other delectable ingredients – has delighted the pretentious palates of guests in Hong Kong, Copenhagen, Singapore, Tokyo, Beijing and now Bangkok. Apart from spoiling your taste buds with fine dining from an artisanal menu, the palatial venue chock-full with people who want to see and be seen is nothing but an Instagram magnet.
Address: 108 North Sathorn Road, Silom, Bangkok 10500, Bangkok, BTS Chong Nonsi
Contact: +66 2 344 4025
Opening hours: Daily, 12pm to 10:30pm
Website
4. Venice, here we come! At Yodpiman River Walk
Bangkok has long been known as the Venice of the East, but now more than ever this description fits the city perfectly. Defined by heritage architecture from Ayutthaya period and colonial style décors, Yodpiman is an enticing community mall next to the 4th largest flower market in the world.
Source: @notethanita
Located along the Chao Praya River, the mall is much smaller than most of Bangkok's famous shopping spree venues, but this is exactly what will transport you to a nostalgic time of the Old City. With a plethora of great restaurants along the second floor balcony which offers incredible vistas at dusk, there is no doubt this place will soon draw in the hordes of tourists hanging out at nearby Asiatique market.
Address: Chakphet Rd, Wang Burapha Phirom, Phra Nakhon, Bangkok 10200, Thailand
Opening hours: Daily, 10am – 10pm
Getting there: Take the BTS to Saphan Taksin and then hop on the Chao Praya Express Boat from Sathorn pier to Pak Klong Talat pier.
Website
5. Appreciate the beauty of life at the Forensic Museum
Source: @lonemanretrospective
It's a given fact that beauty can only be appreciated by contrast. There would be no Esmeralda without a Hunchback of Notre Dame and no Brad Pitt without… well… 90% of the human population.
So, if you do wish to look like Brad Pitt or Esmeralda using this metric of logic, then head to Siriraj Hospital Museum and marvel at formaldehyde-preserved hideousness. Unarguably an eye-popping and gut-wrenching spectacle, the morbid exhibition showcases preserved bodies of victims, murderers, genetic-disordered babies, dissected adults and even a 35kg human testicle. That being said, we'll leave your Brad Pitt fantasy all to yourself to experience.
Address: 2 Wanglung Road Bangkok Noi, Bangkok, Thailand
Contact:: +66 2 419 2600
Getting there: Take the river shuttle near the Grand Palace at Chang pier to Pranok pier.
Opening hours: From Wednesday to Monday, 10am to 5pm
6. Protect your diet at Condoms and Cabbages'
Source: @tara.munch
The idea of a condom-themed restaurant might sound as if food were the last thing on your mind – until you sample the place and change your perspective completely.
You will be greeted by condom-clad life-size figurines such as Captain Condom, police officers and even Santa Claus! But behind all this bizarreness lies a noble cause – a part of the restaurant profits goes to a development programme that promotes sexual health, sustainability and anti-corruption. So, let down your guard and put yourself out there – the food is absolutely worth it for a perfect one-evening stand!
Source: @namwatchary
Address: Sukhumvit 12 Alley, Klong Toey, Bangkok 10110, BTS Asok
Contact: +66 2 229 4610
Opening hours:: Daily, from 11am to 11pm.
Website
7. Adopt a child… or a Luk Thep
Source: @tdoc
Maybe this news has not reached the shores of Singapore but the story goes like this – in 2015 a national hysteria in Thailand converted thousands of citizens, including local celebrities, into believing some creepy-looking dolls were physical vessels to real children's spirits. Much like the 2016 horror film "The Boy", but without the twist at the end!
Source: @amandamustard
As such, the Luk Thep dolls are not purchased but "adopted". They have been so revered and cherished that Thai Smile Airways even went so far as to selling special seats for these "children" on board the airplane. Not only this, but the "children" – do not call them dolls as they will release the kraken of all bad spirits on you – are blessed by monks in order to bring good fortune to the "parents". Since Singapore has the highest Human Development Index and the lowest birth rate in Asia, these "children" would be a real blessing to the society!
Adoption centre: Mama Ning is the queen of this superstitious movement and she is one of the main "manufacturers" of Luk Thep, with a centre in Bangkok. "Adoption papers" start from B 1,500 and they can set you back as much as thousands of baht.
8. Start a new gym routine – Parkour
Source: @asiaparkour
Yes, we all know about the infamous Sathorn Ghost Tower in Bangkok that attracts death-defying daredevils, avid for extreme experiences. But what few people know is that some of these daredevils convened to form a unique parkour-style gym that works out every inch of your body.
Source: @asiaparkour
Parkour is such a European sport and it's no wonder that the experienced trainers originate from France and the UK. It's highly unlikely that after a few sessions you will be able to jump around from building to building in Singapore, for obvious reasons. However, this new regimen might inject some enthusiasm and adrenaline into your jaded workout creed. Or at least you'll find yourself exercising for longer and gawking at your smartphone for less.
Address: Amarin Plaza, 2nd Floor, 496 – 502 Ploenchit Rd., Lumpini, Pathumwan, Bangkok 10330, BTS Chit Lom
Contact: +66 84 493 2075
Opening hours: Daily; for exact session times please contact the team
Website
9. Binge on Japanese food in London Street
You have all the ingredients to feel like you're in London – a selfie-friendly double-decker, a miniature Big Ben replica, mouth-watering Japanese dishes from the likes of Miyazaki and Yayoi, the iconic but useless telephone boot, the jet-black hackney carriage and even a subway-themed escalator. The only authentic British thing missing here is the Brexit vibe.
Brought to life by the MK Restaurant Group, the project conjures British design and décors in an effort to render a peculiar dose of uniqueness in a city that has recently started to look up to its Western metropolis counterparts. As such, if the project does take off the Group intends to open other city-themed restaurants in Bangkok. Soon, you might find yourself in Italy, France or New York without having to spend big bucks on airplane tickets.
Address: 2259 Phatthanakan Rd, Suan Luang, Bangkok 10250, Thailand
Contact: +66 2 003 4487
Opening hours: Monday to Thursday from 11 am to 9 pm; Friday to Sunday from 10:30 am to 10 pm
Website
10. Party European style on Chao Praya River
Source: @bkkboatparty
By now, you might wonder if this article is about Bangkok or in fact about Europe. But fret not – you're still in the Land of Smiles… with a tweak! Despite the myriad of over-the-top eccentric clubs where the joie de vivre emanates from every corner, Bangkok can become somehow derivative in its party scene and nightlife.
For this very reason, some brilliant entrepreneurial minds have cooked up a new idea in Bangkok's entertainment labs so that we can all make the most of what this spectacular city has to offer. Joining other 300 ecstatic party-goers, you can take in the beautiful cityscape at night on trancelike techno beats from local and international DJ's. Oppa Bangkok Style!
*Honorary mention: Throw yourself from an airplane in Pattaya
There is nothing honorary about Pattaya, the world's most wicked city, but if nothing on our list can make you snap out of the contagious mundane lethargy, then it's time to pull out the big guns.
Source: @sarabyrne94
Our suggested activity is actually located a bit further out of all that Pattaya craze and it does take some degree of courage – Sky diving! Yes, it is perfectly safe to do it in Thailand! We recommend SkyDive Pattaya whose Finish chief instructor, Jukka Holttinen, is a dedicated professional with more than 25 years of experience in this exhilarating extreme sport.
Address: Skydive Pattaya Co., Ltd., 777/77 M7, NongKham, Sriracha Chonburi
Contact: +66 87 844 8080
Website
Bangkok experiences to last for a lifetime
In the unlikely event that our list does not strike a chord or two with your innate needs to be entertained, then we also happen to have a reliable list of amazing psychologists.
The City of Angels is by all means a captivating place with all the grandiosity it has to offer, but it's the little quirks that will put the city on your map of most memorable experiences. If you have come across something noteworthy and relevant that is not on our list, please share them and make the world a more whimsical place to be enjoyed by everyone.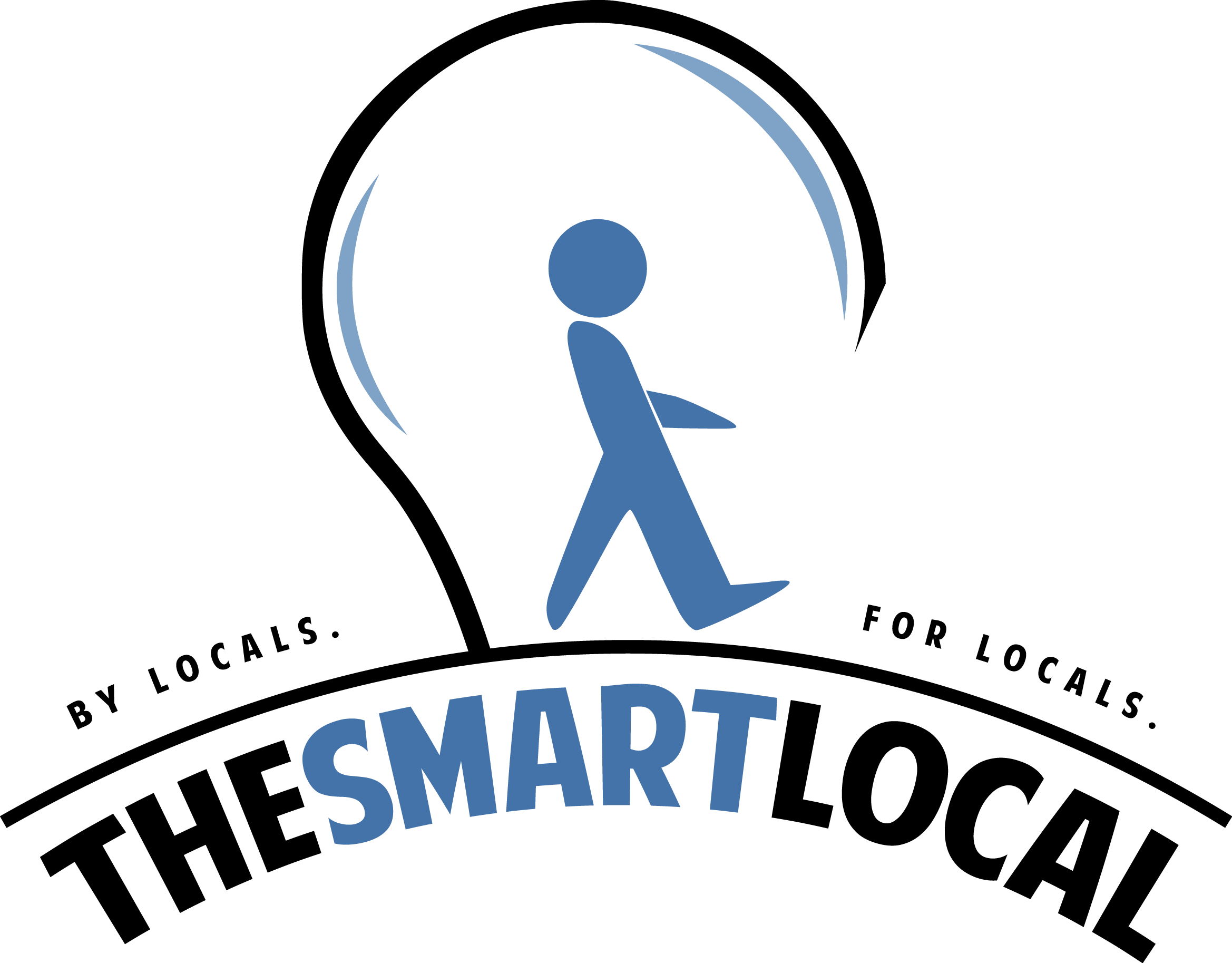 Drop us your email so you won't miss the latest news.