Top eats in Bugis for you to grab and go
You're running late; worse still, you're craving a steaming bowl of ban mian, but ain't nobody got time for that. Before you resign yourself to an empty stomach or worse – nutritionless bubble tea as a meal replacement, there's something called an on-the-go meal!
Singapore's own 小吃 or small bites culture is growing, and while it isn't as vibrant as Taiwan's, we have some of our very own local delights too.
Here are 10 yummy takeaway meals under $10 you can find in Bugis Junction for those days you don't have time for sit-down meals.
1. Drink your share of fruits and veggies with Boost

Boost Veggie Garden ($7.50)
Let's be real, no one really keeps to the one-third fruits and veggies rule, especially when you're not sitting down for a complete meal. Luckily, Boost's fruit and veggie smoothies are here to save the day.
If you've always been skeptical of how blended veggies can actually be yummy, you'll just have to try Boost's Veggie Garden for yourself. This interesting mix of cucumber, spinach, celery, carrot, orange, and chia seeds will be sure to check off your health meter for the day, and energise you with its refreshing taste.
Price Range: $3 – 9
Stuffed Meter: 7/10
Location: Bugis Junction, B1-01A
2. Dessert for dinner, check

Lava cake ($5.50) and Iced Chocolate Blend ($6.80)
Hands up all sweet tooths! If you've forgone dinner for waffles and cakes before, you can do it again. Chocolate Origin's lava chocolate cake is probably the best thing you can eat from a cup on a rainy day, or an ice chocolate blend on hot days to sate the sugar cravings.

Chocolate Lava cake ($5.50)
Imagine eating a dense sponge cake made entirely out of rich chocolate sauce – that's what digging into this petite lava cake tasted like. Slurp up the gooey hot chocolate lava trapped in-between layers of chocolate ganache and cool vanilla ice cream. It's impossible not to go mmm when devouring this sinful creation.
Everything at Chocolate Origin induces an all-out sugar rush. The chocolate smoothie tasted like Willy Wonka melted a large chocolate bar into a blender – it was that thick and lush, and totally worth the stomach space. Forget the liquid calories and sip away!
BONUS: Dine in for a 3D treat

Iced Caramel Latte ($7.80)
Besides its indulgent takeaway options, Chocolate Origin pulls some pretty cool latte art too. This gem located in central Bugis Junction serves up adorable 3D art on its chocolate smoothies too.
Price Range: $4 – $7.50
Stuffed Meter: 9/10
Location: Bugis Junction, B1-01/02
3. Max out your protein quota with Taiwan's favourite chicken

Selina BBQ Crispy Chicken ($4.90)
Nothing can surpass my favourite Angel chicken from Kaohsiung's Ruifeng night market, but I Love Taimei's XXL chicken doesn't fall too far behind. Using only the most tender of chicken thighs, each piece is bursting with intense flavour, and every spice-packed bite will leaving you craving more. Chicken breast regulars should go for this on a well-deserved cheat day.

Seaweed seasoned tofu fries ($2.80) for carb abstainers
Eat these tofu fries straight out of the fryer and you'll be treated to crispy seaweed-laden tofu skin with molten sweet tofu on the inside.

Red bean milk tea ($4)
Of course, the 小吃 culture isn't complete without a trusty cup of bubble tea. Add red beans to your milk tea for that extra rich and creamy taste.
Price Range: $2.80 – $6.50
Stuffed Meter: 9/10
Location: Bugis Junction, B1-K11
4. Wolf down a gigantic pau with a whole hard-boiled egg inside

Amy Yip Pau ($4)
Behold the king of paus, Nam Kee Handmade Pau's breadwinner: the giant Amy Yip Pau. Named after a particularly busty star, this pau is as big as my face, and it can fit a whole hard-boiled egg with space to spare for its braised meat. You're essentially eating a plate of char siew rice complete with a hard boiled egg, just with a steamed pau base instead of rice.

It's so big, it spans across both palms when spread open. Hungry yet?
Price Range: $1.80 – $4
Stuffed Meter: 8/10
Location: Bugis Junction, B1-K14
5. Have a solo party with your Pezzo Pizza

BBQ Bonanza Pizza ($4.50)
Nothing spells a party like pizza, even if it's for one. Fulfil your solo pizza cravings with Pezzo Pizza's halal by-the-slice pizzas, and try your hand at ordering their quirkily named slices. We recommend picking up a slice of the Hot Chick for maximum kick, or the Big Daddy, wink wink.

Props to Pezzo Pizza for this cutesy carnival box
Price Range: From $4.50/slice
Stuffed Meter: 7/10
Location: Bugis Junction, B1-K04
6. Get Stuff'd with these healthy burritos

Beef burrito
Move over, overpriced Mexican burrito. Stuff'd is every value-hunter's godsend at just $6.80 per burrito. It also comes with hearty fillings, spice-filled sauces, and oh-so-fresh vegetables. If you can't choose between the delicious selection of chicken and beef, just mix them in your wrap for the same price. Convinced yet?

The glorious kebab skewer
Just choose your base of kebab, salad or burrito, followed by your meat and sauce, then move on to the toppings corner where you can choose UNLIMITED toppings. That's right – you can stuff your burrito to spilling point with healthy toppings like cilantro rice, creamy mashed potato, cous cous, black beans, and buttered corn. Top it off with the house favourite Habanero sauce or smoky BBQ sauce, and you're all set to be incredibly stuff'd and satisfied.
Price Range: $6-7
Stuffed Meter: 8/10
Location: Bugis Junction, B1-K07
7. Slurp down hot and homely-tasting soup with The Soup Spoon

SG Chicken and Mushroom Ragout ($9.40 Large, $8.20 Regular)
Nothing spells comfort food like a steaming bowl of soup your mother spent the whole day simmering. It's something you miss out on when you're on the go, but thankfully, you can get your daily soup fix from The Soup Spoon instead. The thick styrofoam cup (available for take-away only) holds a generous serving of soup that you can have on the go without scalding yourself, and allows easy slurping be it by spoon or straight from the rim.
These soups come with bread, which you can dip in the soup to sop up all the heady flavour. I'm a fan of the lighter taste of Chinese clear soups, but The Soup Spoon's denser chicken soup was a filling surprise. Don't worry, you won't be paying $7 for salty hot water; it's chock-full of chicken, mushrooms, and vegetables for you to chew on. Perfect for people trying to ween off carbs!
Price Range: $6.50 – $12.80
Stuffed Meter: 7/10
Location: Bugis Junction, B1-03C
8. Feast on spicy chili crabs in a cup
No true blue Singaporean food guide can go without a mention of chili crab. This king of zi char is all you'd want in a pig-out feast, and now you can have it on the go too! At UYI Savoury Squids, you can satisfy your crab cravings on the go.

These crabs are freshly fried upon order, which means you can feast your eyes on the whole droolworthy preparation process.
While you can carry your king crab intact in a cup for the picture thrills, UYI can also cut the piece down for those who want to skip the photography frills and just dig in.
Price Range: $3 – $7
Stuffed Meter: 5/10
Location: Bugis Junction, B1-K05
9. Eat a giant squid bigger than your face
Walk through the crowded Bugis Junction with this crispy Kraken in hand, and you'll witness a red sea parting for you. This whopping crowd stopper is UYI Savoury Squid's signature dish – Crispy Fried Squid ($6.80) that's full of smoky spice and tender flesh, a match made in sensory heaven. Spice lovers will love the Obasan Fiery sauce for its rich flavour and intense heat, trust me!

Crispy Fried Squid ($6.80)
You're probably scoffing at how this made it on the list as a takeaway meal, but boy, was I stuffed after demolishing it chunk by chunk. The squid stands firm when you're holding it but its supple and tender meat can be easily torn from the stick, so you won't have to worry about getting your face full of grease. The calorie-conscious can opt for grilled squids at half the price ($3.80).
Price Range: $3 – $7
Stuffed Meter: 6/10
Location: Bugis Junction, B1-K05
10. Chow down cheesy baked rice with no mess

Sailor's Baked Rice ($6.50)
On days I don't have time for sit-down Western meal, I reach for Yellow Submarines' cheese-topped baked rice as a grab-and-go substitute. The well-wrapped container lets you eat with ease, and while the cheese didn't quite reach the bottom of the rice, all was forgiven with the sizable chunks of oregano baked chicken nestled within the hotbed.

Torpedo Fries ($3.50)
Tired of bland fries? Savour these drool-inducing cheese-slathered torpedo fries that are so good, you'll be waving all other fries goodbye. If you thought you could only stage the tantalising "dripping" shots in cafes, think again! Yellow Submarines lets you drizzle their housemade cheese dipping yourself, so you can go forth and deliver that Insta-worthy shot while on the go.
Price Range: $3 – $10
Stuffed Meter: 8/10
Location: Bugis Junction, B1-04/24
Beat the meal time rush
If you've been to any mall that's linked to the MRT, you'll know how hard it is to get a seat at any restaurant during meal time. We braved the diner dash in Bugis Junction, one of Singapore's most crowded station malls, to bring you this guide to yummy takeaway meals. With a good mix of healthy, fried, and oh-so-indulgent to-go meal fixes to choose from, all of which are found in its basement food hall, eating out will never be a chore again. Dabao away!
Follow Bugis Junction x Bugis + on Facebook and Instagram today!
Win a $50 CapitaVoucher to eat to your heart's content!
Take part in our simple contest and you just might be walking away with 50,000 STAR$® which is equivalent to a $50 CapitaVoucher to fill your belly to the brim!
Follow these simple steps to win:
1. Like TheSmartLocal and BugisJunctionXBugis+ on Facebook
2. Like and share THIS post by 29th July 2016
10 lucky winners will win a $50 CapitaVoucher each!
---
This post was brought to you by Bugis Junction x Bugis+.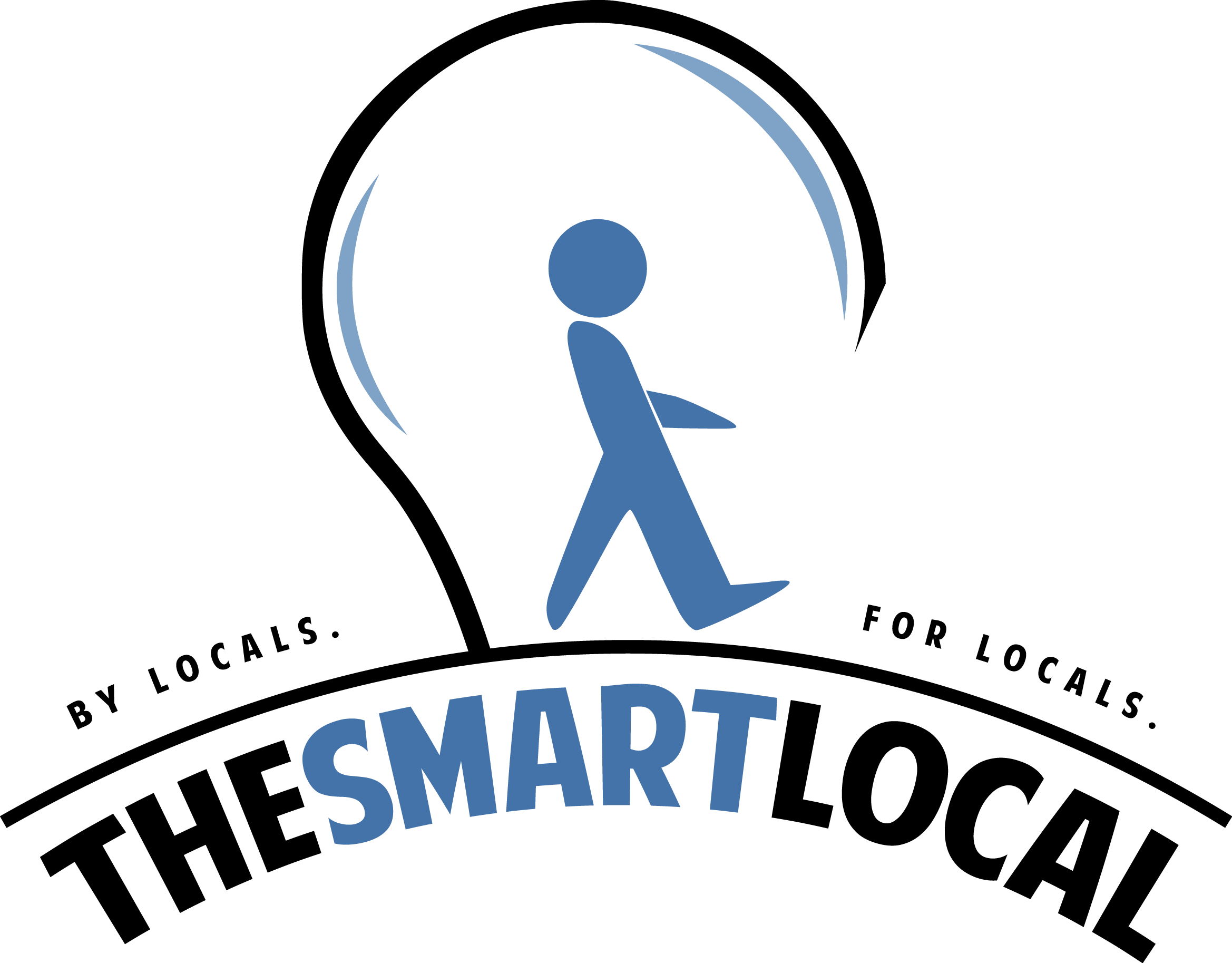 Drop us your email so you won't miss the latest news.