Fun things to do in June at Sentosa
The June holidays are here, and that means maximising what little time we have away from studying for the most fun. While the Internet has its perks, staring at adventure articles on a laptop isn't going to satiate that thirst for adventure and fun – and that's not a bad thing.
Sentosa is back with massive discounts on activities that can span a few days to cover. Besides the obvious – Universal Studios Singapore, we've picked out the best activities for the lowest price that you and your squad have to dive head-first into this June:
1. Buy-2-Get-1-Free @ iFly Singapore
Not all of us are willing to spend big bucks to brave the heights and the no-back-out option of a skydive with no control over our bodies in mid-air. If you're not that gung-ho, opt for iFly's free fall simulation under the supervision of pros in the largest themed vertical wind tunnel in the world.
If you're still not sure what iFly is about, here's what it looks like in action:
Book your tickets here!
Address: 43 Siloso Beach Walk, #01-01 Sentosa Island, 099010
Opening Hours: 9AM – 9:30PM
Promotion: Free First Timer Challenge ticket with every 2 standard First Timer Challenge tickets purchased (U.P. $119 each). Book online for cheaper tickets.
Valid till: Till 30th June 2017
2. Free admission to Palawan Beach Mega Play area
Foam Pool by the beach
Palawan Beach has got its June holiday revamp, and from now till end of the month, you'll get to let loose over a myriad of inflatables, equipped to let you release all the stress you've pent up in 2017 so far. There's a massive ball pool, an inflatable maze, and enough obstacle courses to keep you busy all morning.
Horizontal slide for some action movie styled sliding!
CliffJump
2m-tall deck chairs for serious chilling
Dates: 15th – 18th, 22nd – 25th June 2017
Time: 10AM – 7PM
Venue: Palawan Beach
Promotion: Free admission
Valid till: 25 June 2017
3. Free viewing of Merlion Magic Lights
As we know, everything that Sentosa does is at least 10 times better than whatever's on the mainland. Likewise, the Marina Bay Merlion has nothing on the Sentosa Merlion. Illuminated with a spectacular display of lights that seem to bring the Sentosa Merlion to life, you'll be treated to at least 5 segments as the blend of lights and music. With a pinball-themed and butterfly-themed number, everything is engineered with crazy precision for a jaw-dropping show.
Dates: 2nd June – 9th July 2017
Time: 7:45PM, 8:15PM, 8:45PM and 9:15PM
Venue: Merlion Plaza
Promotion: Free
4. Free movies by the beach
Cinemas are great, but there's an extra intimate element when you're on the beach with your pals watching a movie as the sea breeze tickles at your hair and when sand gets in between your toes. Just pick the theme, pack the picnic mats, and be on your way.
Dates and movie themes: 15th – 18th June (Mega Cuteness), 22nd – 25th June (Mega Action)
Time: 7:30PM
Venue: Palawan Green
Promotion: Free
5. Free admission to Fort Siloso & Fort Siloso Skywalk
Every Singaporean has heard of Fort Siloso, but not everyone has been to the legendary monument of oversight that sits unused in Sentosa. Speaking of sights from above, Fort Siloso's Skywalk gains you access to the best views in Sentosa – so good 'till it really looks like you're overseas.
Source: @fazzyjamil
And once you've successfully crossed the bridge to Fort Siloso, take lots of pictures, because the whole area looks like a picturesque European village:
That's one way to fool your IG followers into thinking you're off in Santorini.
Venue: Siloso Rd, 099981
Promotion: Free
Time: 10AM – 6PM
6. Buy-2-get-1-free Conqueror Package tickets @ Mega Adventure Park
Megazip
Spice it up by posing on the zipline.
Zip across the island below at 60km/h 75m above ground, because for the 1 -2 minutes that you're on the zipline, you'll feel the wind whipping at your hair, the scent of the sea filling your nostrils, and you'll get a stunning aerial view of Sentosa. If you look hard enough you'll be able to see some fish swimming in the sea, too.
Megajump
Made to replicate a free fall parachute jump without the plane ride, the initial step off the board might be scary, but everything after that is a soaring 5 seconds of wonder. The custom safety wire slows you down while you're descending, so there aren't any heart-attack inducing feels.
If you're up for it, strike a pose and snap a post for the 'gram.
MegaClimb
Challenge your fear of heights with this – an obstacle course far from the safety of the ground. There are three levels to choose from – level one being the easiest, and level three being the hardest. We tried a level 2, and our legs turned jelly just a little.
Opening Hours: 11AM – 7PM, daily
Address: Mega Adventure Park, Imbiah Hill Road, Sentosa Island, Singapore 098829
Promotion: Buy-2-get-1-free Conqueror Package* tickets
*Conquerer Package includes: MegaZip + MegaClimb + MegaJump + MegaWall OR MegaBounce + Express Pass worth $100
Book tickets here!
Tip: Visit on the weekdays to avoid having to wait for up to an hour for your turn.
7. Free admission to Southernmost point of Continental Asia
Source: @rgriesinger
Source: @yikesmandy
Technically, the Southernmost Point of Continental Asia would be the southern tip of Malaysia, but if you consider the causeway to connect land between Malaysia and Singapore, this qualifies. You'll also enjoy a seat on the horizontal palm trees and on the bridge that connects Sentosa to Pulau Palawan. Visit at sunset for a breathtaking view on a clear day.
Venue: Palawan Beach (across the bridge)
Promotion: Free
8. 50% off Trickeye Museum
Trickeye Museum is no new surprise, but there is a new kind of Instagram post you can level up to. Introducing augmented reality TrickEye app that transforms your still photos to real life:
You just need to download the app here and on Google Play here.
Opening Hours: 10AM – 9PM, daily
Address: 26 Sentosa Gateway #01-43/44, 098138
Promotion: 50% off tickets (U.P. $25)
Valid till: 26 June 2017
Tip: The museum is crowded every day, but if you visit before 2pm, you should be safer from the throngs of people. Tuesdays are generally less crowded.
Book tickets here!
9. Buy 2 standard tickets and get 1 ticket free @ Wings of Time
As the only permanent night show in the world that's set in the open sea, the water screen brings the 3D projection, lasers, and pyrotechnics to life for an unforgettable show. And it isn't just a Michael Bay explosion of water and lights – the adventure follows Shahbaz and his friends as they travel across beautiful landscapes and the mysterious element of time like the Silk Road era, the Mayan Pyramids, Underwater World and the African Savanna.
Promotion: Get 1 standard ticket free with every 2 standard tickets purchased.
Valid till: 30 June 2017
Time 7:40PM and 8:40PM daily
Book tickets here!
10. Buy-2-get-1-free ticket @ GoGreen
If you're not about the fitspo life, you'll be content with Sentosa's very own army of segways. The electric, self-balancing device not only lets you move around effortlessly, but also lets you take a tour of Sentosa if you're up for it. Taking you to Fort Siloso, Palawan Beach, Tanjong Beach, the Southernmost Point of Continental Asia, Skywalk and the Merlion, it's pretty much a comprehensive eco-friendly tour.
If you're just looking to test the segway waters, then the 800m fun ride is for you. Get a few friends and segway to your heart's content.
Opening Hours: 10AM – 7:30PM
Promotion: Buy-2-get-1-free for 800m segway fun ride
Valid till: 30th June 2017
Book tickets here!
Max out the June Holidays
With this list, you won't have to spend your holidays at home asking your squad's group chat for non-existent suggestions. Block out a day or two, pack those day packs, and get ready to have a blast in Singapore's very own State of Fun.
---
This post was brought to you by Sentosa.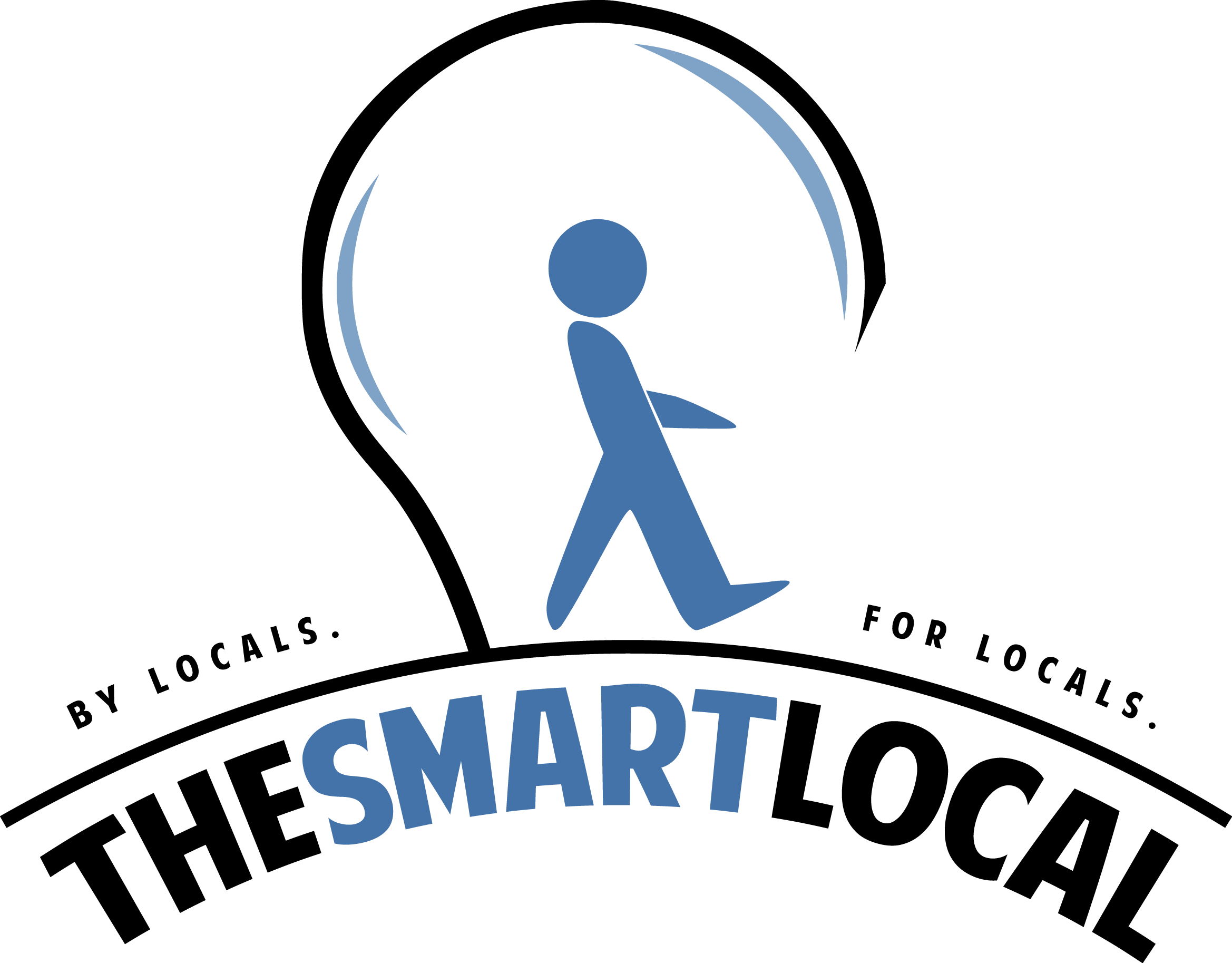 Drop us your email so you won't miss the latest news.