foodpanda student riders
---
When we think of a student, the image of a hardworking academic with a face frantically buried in their textbook comes to mind. But for Shawn, Ler Sh, Fitri, Sulaiman, and Benjamin – that's only half the picture. 
They are students and part-time foodpanda riders, with an average of about 2 years of experience across the board. Here's how they've been navigating student life on one hand and deliveries on the other.
---
Student by day, rider by night
---

Image credit: Ler Sh
Of course, one of the first questions I had to ask was how they jaga school work while riding. They revealed that since riders can pretty much OTOT their delivery hours and choose a location that suits them, they can easily sync up with school timetables and extracurriculars. 
Ler Sh tells me that since she would only do deliveries near her home, she would often take breaks in between her short 2-hour shifts to catch up on homework. It even makes her more focused and productive, knowing that she die-die has to complete her assignments before heading out again.

Image credit: Fitri
Other riders like Fitri, who lives in Woodlands, prefer to deliver outside their neighbourhood in favour of "rapid-order" locales like Geylang. She also likes how foodpanda has a pre-allocated shift system so that riders can plan their week out in advance.
Benjamin agrees; in his words, "everyone's got a fair share of the cake". However, if the students can't make it for their shifts due to last minute assignments or urgent deadlines, it isn't the end of the world. Sulaiman beams that every request he's made to swap shifts on the app has been met with a 100% success rate.
Overall, it was pretty unanimous that part-time delivery riding made a great side hustle. And more than a lil' extra pocket money, they also gained many meaningful experiences on the road. 
---
From getting lost to being a neighbourhood expert
---

Image credit: Ler Sh
Initially, the student riders were most concerned about getting lost en route, especially when factoring in ulu roads and far-out private properties. After all, nobody wanted to be stuck in the middle of nowhere with 10 bags of food in hand. 
However, as they began to deliver more frequently, they soon realised that it was far less daunting than it had seemed. Even if they did get lost – which BTW hasn't happened once for Ler Sh and Fitri – they could always rely on trusty Google Maps or other friendly riders for directions.
Now, Sulaiman even claims to know his neighbourhood at the back of his hand. Benjamin also admitted that navigating a delivery route became easier over time, especially if you've cycled around the same 'hood about 50 times.
---
Heartwarming experiences with the riding community
---

Image credit: foodpanda
Speaking of the other friendly riders, Benjamin was eager to share how his local riding community rushed to his aid one time. While waiting on an order at a neighbourhood coffee shop, one of his airpods fell into a 2m-deep drain. 
The group of riders around him immediately sprung into action, pooling together all sorts of tools from ropes to hooks and screwdrivers, in the hopes of retrieving the airpod. After a panicked Benjamin returned from the DIY shop with a makeshift fishing hook, it took about 3 other riders to remove the drain and carefully lower him down. 
When he was finally able to fish out his airpod, Benjamin couldn't stop himself from saying thank you to everyone. The riders told him not to worry about it, and sympathised with how valuable his airpods were.
Heartwarming stories like this are commonplace among the riding community. More experienced riders in particular are known to strike up chit-chat and even treat their "juniors" to drinks while waiting in front of stalls together. Benjamin remembered receiving many bouts of encouragement from uncle and aunty riders, who sometimes helped carry his pandamart grocery deliveries to his bike. 
---
Getting tipped by supportive customers
---
According to Sulaiman, some of the most heartening moments he's had were with customers. Upon completing his delivery, a customer once gave him snacks, drinks, a $5 tip, and a handwritten note from their daughter saying "thank you for the hard work". "It really brightened up my day," he recalled. 

Image for illustration purposes only.
Image credit: asaresult
And on another rainy day, a different customer generously handed him a $20 tip. At first, Sulaiman was in too much disbelief to realise that it wasn't some sort of test. However, he eventually accepted it after the good samaritan thanked him for braving the weather and delivering the food.

Image credit: Shawn
When asked if the tipping amount mattered, Shawn shook his head. Even if it was an extra $2, it just "feels good la", knowing that there were customers who cared for them. One time, an elderly stranger even said to him, "You guys really deserve the money because of all your hard work". 
As Ler Sh puts it, a little bit of kindness goes a long way.
---
Earning additional perks from foodpanda
---

Image credit: foodpanda
Not many people may know this, but riders also get goodies thanks to foodpanda's Bamboo Rewards Programme. Every delivery you make earns you one point, which you can then accumulate to redeem vouchers. It was Benjamin's pleasure to share that he had already redeemed a lot of things, including movie tickets, NTUC vouchers, and adidas merch. 
Much like a video game, foodpanda also allows riders to embark on location-based quests in exchange for some extra moolah. For example, completing 110 orders in Bukit Timah within a certain time frame will entitle you to a $150 commission. That's a 1-for-1 on exercise and earnings.
---
Easy sign-ups & new joiner incentives
---

Image credit: Benjamin
There's nothing like a troublesome application process to deter you from doing a side hustle altogether. Fortunately, the student riders can confirm that it's straightforward and fast to apply as a foodpanda delivery person. 
Just fill up the online application, wait 3 days for your foodpanda shirts, bags, and backpacks to be delivered to your address, and you're pretty much in. Students can even enjoy 45% off the equipment fees (U.P. $71) and snag a Bicycle/Walker set for $39 at a discounted rate when they apply at foodpanda rider hubs. There's one in Bukit Timah and a new one opening at Upper Circular Road – more on that later.  
Some friendly advice from Shawn and Benjamin, invest in a good portable charger and be safe on the roads. Also, cash in up to $325 in new joiner incentives from now till 11th December when you deliver 120 orders within your first 30 days. 
---
Tip your riders & visit foodpanda Central Hub this Dec
---
Being a food delivery rider is no doubt a common job for many today, and for these student riders, it gives them some much-needed side income in between mugging for exams.

Image credit: foodpanda
If you want to learn more about what it takes to be a foodpanda rider, visit the grand opening of their Central Hub from 18th-19th November at 12 Upper Circular Road. There, you can chow down on snacks, bring home goodie bags, and play games like a foodpanda-themed Connect 4. 

Image credit: foodpanda
Once you're sold on becoming a foodpanda rider, sign up on the spot to spin their wheel and win vouchers worth $10-$50 to spend on foodpanda, pandamart, and other merchants. New riders will also receive up to 40% in discounts on equipment sets.

Image credit: foodpanda
Just remember to bring along your IC, bank statement, and drivers licence for your car or motorbike. For e-bike riders, you'll also need your PAB theory test results and e-bike registration letter. 
Existing riders can still drop by, or better yet, jio your friend along and cop a sweet $125 each with the Refer-a-Friend bonus.
And that's life as a foodpanda student rider. The next time you get a foodpanda delivery, remember to spare a thought for the effort of our "convenience warriors" in pink and tip well. In other words, give chance pls. 
Date: 18th – 19th November 2022
Address: 12 Upper Circular Road, Singapore 058410
Opening hours: 18th Nov: 1pm-6pm (Opening ceremony: 2pm-4pm) | 19th Nov: 10am-8pm
---
This post was brought to you by foodpanda.
Cover image adapted from Ler Sh, Shawn.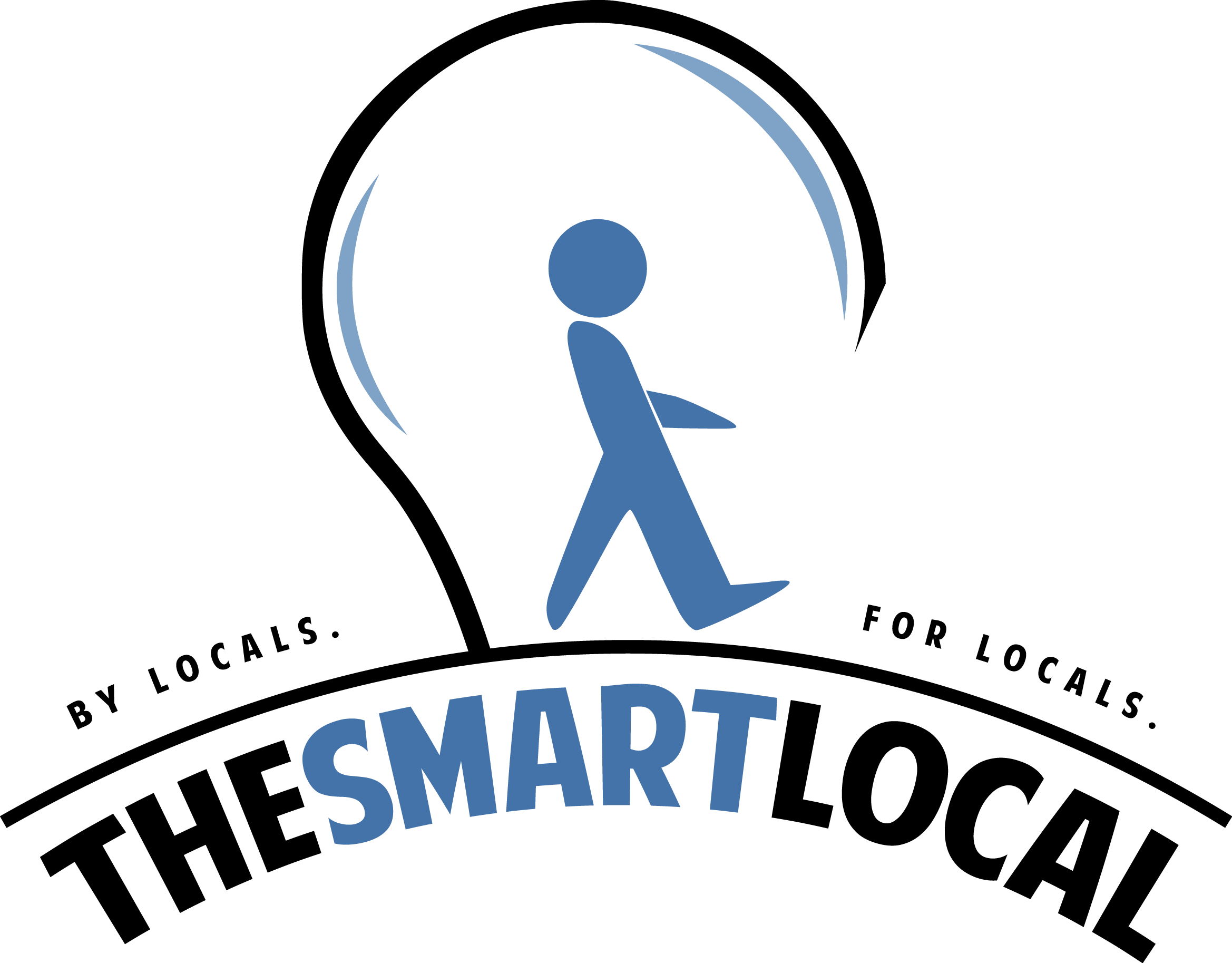 Drop us your email so you won't miss the latest news.