Family-friendly cafes with 1-for-1 deals
---
Cafes – we all love them, and for good reason. From being greeted by the wafting fragrance of freshly brewed coffee the second you walk through the door, to enjoying warm pastries in a quiet nook away from the stresses of life, they are a haven of relaxation, and full of good vibes. 
As we say goodbye to group size restrictions, family outings are now back on the table. While you plan your next day out, make use of DBS/POSB's dining deals to get 1-for-1 on food and beverages. There are over 24,000 deals to choose from, so you'll be pretty spoilt for choice.  
With June holidays coming up, here are 8 family-friendly cafes with 1-for-1 deals for you to save both your money and sanity, to help you narrow it down when looking for a place to take the whole family.
---
1. GLEAN Cafe – Bistro-style cafe with all-day dining
---

Image credit: @therefectorysg
For many of us, carbs are the best part of any meal. Pasta, in particular, is one of the most delicious forms it comes in. GLEAN Cafe in Braddell serves up every kind of pasta you could possibly imagine, from classics like Seafood Aglio e Olio ($20) to more inventive creations like Mala Chilli Crab ($20) and Spiced Chicken Rendang Pasta ($18). 

The Mala Chili Crab pasta is one of their signatures.
Image credit: @gleancafesg
With raw finishes and an industrial interior, the cafe shares a space with 2 other tenants: BRDL Bar and Restaurant and The Dining Hall. Here, the bistro-style setting creates a laid-back atmosphere, sure to calm any jittery tots. With a number of familiar, approachable options such as Carbonara and Popcorn Chicken, there's something for every taste and preference. 
DBS/POSB Cardmember deals: 1-for-1 on all pasta – valid till 30th April 2023.
Find out more about GLEAN Cafe promos.
Address: 351 Braddell Road, #01-01, Singapore 579713
Opening hours: Mon-Tue & Thu 10am-10pm | Fri-Sat 10am-10.30pm | Sun 10am-5pm
Telephone: 8383 0351
---
2. PocoLoco – Authentic & affordable Italian fare
---

Image credit: @wubites
PocoLoco serves up authentic Italian fare at affordable prices in the Upper Thomson area. Famous for their homemade pastas such as the Nero ($14.90) pasta, made with spaghetti and fresh seafood tossed in a squid ink sauce, and Manzo ($14.90), made with fettuccine and sliced beef in truffle cream sauce, the food here is as authentic as it gets, proven by the long queues on weekends.
Other than pasta, PocoLoco offers a number of classic Italian soups and salads, as well as countless cheeses, with everything from pungent, hard cheeses to mellow, creamy Burrata. 
DBS/POSB Cardmember deals: 1-for-1 on selected items – valid till 16th October 2022.
Find out more about PocoLoco promos.
Address: 215F Upper Thomson Road, Singapore 574349
Opening hours: Mon-Fri 12pm-3pm, 6pm-10pm | Sat-Sun 12pm-10pm
Telephone: 8866 4646
---
3. Trehaus Cafe – Fresh bakes served in an indoor garden
---

Image credit: Trehaus Cafe
Stepping into Trehaus Cafe, you can't help but feel as though you've left the city and entered a magical garden. The cosy cafe really lives up to its name – from the hyper-realistic vines that line the ceiling, to the benches that mimic the experience of going on a picnic.

Dig in to fresh bakes made by local bakers.
Image credit: @trehauscafe
With such a gorgeous interior, you'd expect prices to be pretty extortionate, but that is not the case. Here, the menu is simple: choose from a selection of flavourful, bottled coffees and fresh bakes.
Interestingly, dining here also allows you to #supportlocal, as all of the bakes are sourced from local home-bakers. Plus, you'll also be able to enjoy 1-for-1 drinks through Chope. 
Bonus: The DBS/POSB x Chope promo allows DBS/POSB Cardmembers to enjoy the following discounts when purchasing Chope vouchers:
New users:

$6 off

with min. spend $70, using the promo code

<NEWDBS>

Existing users:

$5 off

with min. spend $100, using the promo code

<5DBS>
DBS/POSB Cardmember deals: 
1-for-1 drinks through Chope – valid till 31st December 2022.
Find out more about Trehaus Cafe promos.
Address: Funan 109 North Bridge Road #07-28, 179097
Opening hours: Mon-Fri 9am-5pm | Sat 10am-6pm | Sun 9.30am-6pm
Telephone: 8186 1920
---
4. Vibes Cafe – Affordable Western & Asian dishes
---

Image credit: Vibes Cafe
Buried in the depths of Punggol, Vibes Cafe is the perfect place to go for, well, vibes. They have an entire kids menu with foolproof favourites such as Chicken Nuggets ($8) and Hawaiian Pizza ($11) to please even the pickiest of eaters. Other than Western, the cafe also offers a number of Asian dishes for those with more localised palettes. 

Image credit: @orangeeatbook
For obvious reasons, the cafe is especially popular among Easties. Westies need not feel left out, however, as they have another outlet in Jurong. Regardless of which outlet you decide to frequent, all DBS/POSB Cardmembers are eligible for 50% off the Afternoon Tea Set for 2 pax, perfect for the adults to share while the kids dig into their food.
DBS/POSB Cardmember deal: 50% off Afternoon Tea Set for 2 pax – valid till 31st December 2022.
Find out more about Vibes Cafe promos.
Address: 85 Punggol Central, #01-01, Singapore 828726
Opening hours: Mon-Thu 11am-9.30pm | Fri-Sun 10am-10pm
Telephone: 8868 2288
---
5. Rocky Master – Halal spot with gourmet coffee
---

Image credit: Rocky Master
Rocky Master offers an assortment of pretty much everything – all-day breakfasts, pastas, sandwiches, and even local favourites. Though they have several outlets islandwide that are hotspots for hungry students, without a student in sight, their outlet along Orchard Road is a haven for families with kids, nestled in the quiet Delfi Orchard shopping mall.

Image credit: Rocky Master Singapore
At Rocky Master, DBS/POSB Cardmembers can enjoy 1-for-1 Beef Bolognaise Pasta, the classic Italian favourite made with minced beef sauteed in rich tomato sauce, then ladled onto a heaping portion of spaghetti. Other than being one of the few Halal cafes in the area, Rocky Master also does not impose service charges, and all menu prices are nett.
DBS/POSB Cardmember deal: 1-for-1 Beef Bolognese Pasta – valid till 15th August 2022.
Find out more about Rocky Master promos.
Address: 402 Orchard Road, #01-02/03, Delfi, Orchard, Singapore 238876
Opening hours: 7.30am-9.30pm, Daily
Telephone: 6235 0998
---
6. White Rose Café – Local specialties & open till 11pm
---

Image adapted from: York Hotel Singapore
White Rose Café is not a new name to most of us – the famous cafe that calls York Hotel home is known to many for its wide selection of local and Asian specialties. 
With classics such as Hainanese Chicken Rice ($22++), Special Char Kway Teow ($20++) and Nasi Goreng Istimewa ($20++)* on the menu, the cafe is a one-stop shop for everything local, guaranteed to please everyone from your persnickety kids to your stoic parents. 
*Prices are effective as of 1st June 2022.

Image credit: @chikako_sai
DBS/POSB Cardmembers will be able to savour 1-for-1 Asian Favourites until the end of June, and 10% off the a la carte food bill until the end of the year.
DBS/POSB Cardmember deals:
1-for-1 Asian Favourites – valid from now till 30th June 2022.

10% off a la carte food bill – valid from now till 31st December 2022.
Find out more about White Rose Café promos.
Address: 21 Mount Elizabeth, Singapore 228516
Opening hours: 7am-11pm, Daily
Telephone: 6737 0511
---
7. Cowpresso Coffee Roasters – 3-min from Beauty World MRT
---
Located just a 3-minute walk from Beauty World MRT station, Cowpresso Coffee Roasters is a quiet, hidden gem with a minimalist interior. Here, there are fluffy, filled donuts for the kids, and caffeine-packed beverages for the adults.

At night, the cool white overhead lighting is replaced with neon beam lights.
Image credit: @cowpressocoffeesg
Coffee snobs will meet their match here; the baristas at Cowpresso are so serious about their coffee that they even run coffee-making workshops. Topics span espresso making and latte art, just to name a few.
At these workshops, participants are taught to make the signature Cowpresso specialty filter coffee using the V60 Pour Over method – a painstaking, small batch method that yields only one cup at a time. If that isn't a mark of excellence, I'm not sure what is.

A butter brioche with ham and egg (left) and a chocolate doughnut with soft serve (right).
Image adapted from: @cowpressocoffeesg, @cowpressocoffeesg
Donut purists will enjoy the Chocolate ($5.80) or Very Berry ($6.20), while those who are a little more adventurous with their choices can go for the newly released Espresso Double Bacon, a caffeine-loving carnivore's dream.
DBS/POSB Cardmember deals: 1-for-1 on all donut main meals and espressos – valid till 30th April 2023.
Find out more about Cowpresso Coffee Roasters promos. 
Address: 21 Lorong Kilat, #01-07, Singapore 598123
Opening hours:
Cafe: Wed-Thu 10am-8pm | Fri 12pm-10pm | Sat-Sun 10am-10pm (Closed on Mondays and Tuesdays)
Coffee machine showroom: By appointment basis
Telephone: 8550 8143 (WhatsApp)
Cowpresso Coffee Roasters website

---
8. New Ubin Seafood – Atas zi char at CHIJMES
---

Image credit: @newubinseafood
Zi char – a classic family favourite. Whether your family members prefer to have one dish all to themselves, or order a whole spread to share, piping hot zi char infused with wok hei is as close as we can get to home-cooked food. 
At New Ubin Seafood, traditional local dishes are prepared fresh with an atas spin – premium ingredients such as pearl oyster mushrooms elevate well-known classics like Fried Rice. 
Here, DBS/POSB Cardmembers get 1-for-1 on Selected Lunch Bowls Meal Set; choose from signatures such as the Satay Rice Bowl ($18), Lime Leaf Chicken Rice Bowl ($18), and even Salted Egg Squid Rice Bowl ($15.80).
If that wasn't enough, DBS/POSB Cardmembers enjoy an additional 15% off their total bill on weekdays from Monday to Thursday, and 10% on weekends from Friday to Sunday, with a minimum spend of $100. 
DBS/POSB Cardmember deals: 
1-for-1 on Selected Lunch Bowls Meal Set – valid till 30th June 2022. 

15% off total bill on weekdays and 10% off on weekends – valid from now till 30th. December 2022.
Find out more about New Ubin Seafood promos.
Address: 30 Victoria Street, #02-01B C, Singapore 187996
Opening hours: 11.30am-3pm, 5.30pm-10pm, Daily
Telephone: 9740 6870
---
Save on your family outings with DBS/POSB Cards
---
After a long, stressful 6 months in school, there's no better way to reward your kids than with a delicious meal. After all, the stomach is the best way to one's heart. As you prepare to load up the whole family for a day of fun and feastin', save with DBS/POSB's 1-for-1 promos and other discounts. 
Whether you're a caffeine junkie, have a sweet tooth or just want to leave the cooking to someone else, there's probably a cafe on this list for you, and a discount to go with it. If all of this is exciting to you, you'll be happy to know that the savings don't end here – more than 24,000 other dining deals await DBS/POSB Cardmembers, so you'll never go hungry. 
---
This post was brought to you by DBS.
Cover image adapted from: @cowpressocoffee, Rocky Master, @therefectorysg, @wubites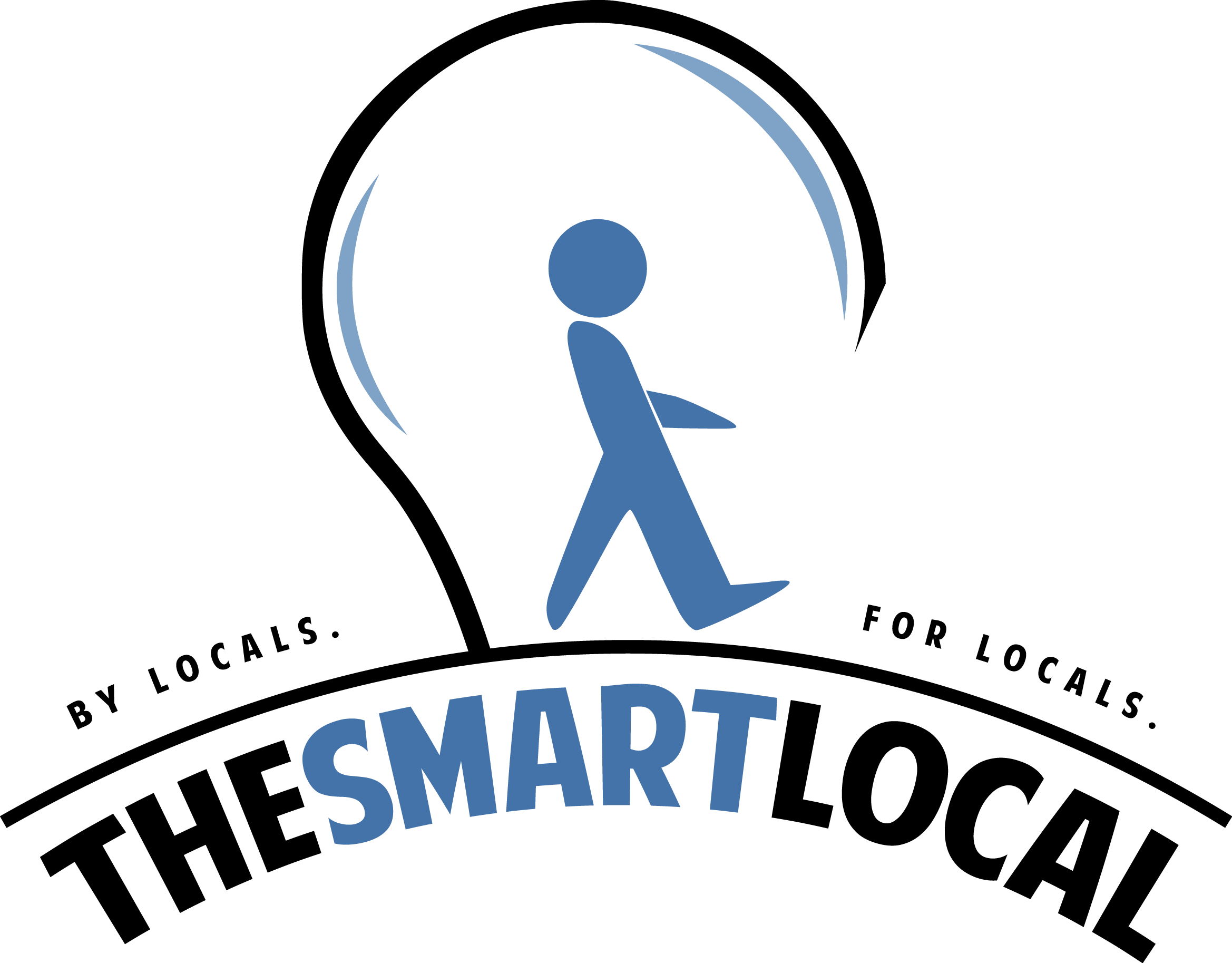 Drop us your email so you won't miss the latest news.