National day fun without the crowd
It's time to dig out your red-white outfits, and join in the nation's festivities as Singapore turns 51. After a 10-year hiatus, the National Day Parade finally returns to its first home: the National Stadium at Kallang. But if there's anything the past few years have taught us, it's that the crowd there will make you claustrophobic.
To enjoy the festivities sans the crowds, grab your mates and head down to the Esplanade for an unconventional weekend of art, music, food, and fun. The kiasu Singaporean in you will also be glad to know that all of these activities are free! Here are some to add to your hit list:
1. Watch local artists and foreign migrant workers join forces in an afternoon of song and dance
Source
See our migrant workers in a different light this National Day. In this heartwarming collaboration, an Indonesian singing group and a Bangladeshi band comprising mainly of migrant workers will take the stage alongside Singapore artist collaborators, Angelina Choo, and Nawaz Mirajkar, in "Home, Sweet Home – A Migrant Worker Showcase".
Head down on the 9th of August at 2pm or 3 pm to show them your support!
Home, Sweet Home – A Migrant Worker Showcase
When: 9th August, 2 – 2.30pm & 3 – 3.30pm
Where: Esplanade Concourse
Source
You can also feast on this sensorial and interactive performance – "The Singing Chef – A Love Affair with National Day" as Chef Irene Jansen and her friends whip up delicious local dishes and sing along to National Day songs. Joining her is a bunch of unique characters from the vivacious line-dancing aunty to the over-zealous Resident Committee representative, who are all set to cook up a storm of laughter.
This cookout-meets-musical will not only whet your appetite, but also have you drooling over the aroma of local dishes like satay and mee goreng – favourites that will forever be dear to our hearts.
The Singing Chef – A Love Affair with National Day
When: 9th August, 4.30 – 5pm & 5.30 – 6pm
Where: Esplanade Concourse
2. Unleash your inner Michelangelo and help build these larger-than-life sculptures
The only thing I ever looked forward to in school besides recess, was Art class.
Relive that joy again and get crafty as you assemble free DIY mini cardboard figures or ignite your "kampung spirit", and join efforts to build larger-than-life Esplanade-inspired cardboard sculptures.
These sculptures are designed by Bartholomew Ting, a self-inspired cardboard sculptor and graduate from NUS.
DIY Mini Cardboard Figures (Craft Activities)
When: 7 August, 6 – 8pm | 8 August, 6.30 – 9.30pm | 9 August, 1 – 3pm, 4 – 6pm & 7 – 9pm
Where: Esplanade Theatre Meeting Point
Cardboard Sculptures Upsized! (Workshop)
When: 7 August, 4.30 – 6pm & 6.30 – 8pm | 8 August, 6.30 – 8pm | 9 August, 12.30 – 2pm, 2.30 – 4pm & 4.30 – 6pm
Where: Esplanade Concert Hall Meeting Point
Source
And if sculpting is not your forte, learn the basics of sketching on location with Favian Ee, from Urban Sketchers Singapore. In line with celebrating the nation's 51st birthday, you're also invited to join the special edition National Day Sketchwalk later on the same day at 2pm. Sketch the fun and the festivities or your favourite Marina Bay landscape!
Sketching Workshop
When: 9 August, 10.30am – 12.30pm
Where: Esplanade Concert Hall Foyer
National Day Sketchwalk
When: 9 August, 2 – 5pm
Where: Counter in front of Concert Hall entrance
3. Cosy up and watch local films
Source
Forget cold theatres and overpriced popcorn. Get your picnic mats and snacks ready and head down to the Esplanade Concourse for a free screening of 3 short Singapore films (Curry Fish Head, Bak Kut Teh and The Last Wish) followed by feature film, Forever Fever.
The stage that is usually used for music performances is transformed into a cosy setting for this special movie night.
Forever Fever is written, directed and produced by Glen Goei. The film premiered at the Sundance Film Festival in 1999. Not only was he the Artistic Director of Mu-Lan Arts, he's also the Associate Artistic Director of W!LD RICE, where he directed works such as Hotel.
Quirky Singapore on Film
When: 8 August, 9.45pm – 12midnight
Where: Esplanade Concourse
4. Get your fix of local goodies at the Esplanade Festival Village bazaar
Don't say bojio; come and shop till you drop at Esplanade's largest ever outdoor bazaar – Festival VIllage! Fall head over heels in love with paddle pop drinks, handcrafted leather goods, and a whole array of local crafts.
Besides, you can't call yourself a Singaporean till you struggle to carry your new loots while attempting to shove food in your mouth – we aren't called kiasu for nothing.
Esplanade Festival Village
When: 5 – 9 August, open until 10pm daily
Where: Esplanade – Theatres on the Bay
Find out more about the opening times and rsvp here!
5. Groove to tunes of home with the 60-strong Deyi Military Band
This is home, truly. Treat your ears and patriotic hearts to National Day favourites like Home, along with a spectacular display of band choreography and infectious tunes from musicals with Deyi Military Band. With many distinguished awards under their belt, you can count on them for a roaring good time.
Spirit of the Parade featuring Deyi Military Band
When: 9 August, 4.15–4.30pm & 6.15–6.30pm
Where: Forecourt Garden
6. Jam with Flame of the Forest and Shirlyn & The UnXpected
Source Flame of the Forest (FOTF)
If you're hunting down more local bands, head to Esplanade Outdoor Theatre to listen to our soulful homegrown musicians. World fusion band, Flame of the Forest (FOTF) presents an afternoon of Singapore folk tunes and local compositions in their distinctive East-meets-West style.
Flame of the Forest
When: 9 August, 3.30 – 4.15pm & 5 – 5.45pm
Where: Esplanade Outdoor Theatre
Source Shirlyn & The UnXpected
Regularly playing up a storm at their usual haunt, Wala Wala Café and Bar, Shirlyn & The UnXpected also opened for Jason Mraz, The Script, and performed at the most recent Rugby 7s event this year.
Brace yourself for an evening of your favourite local tunes, and a slow walk down memory lane with music from Singapore bands from the 60s to the present.
Shirlyn & The UnXpected
When: 9 August, 7.30 – 8.15pm & 8.45 – 9.30pm
Where: Esplanade Outdoor Theatre
7. Develop a deeper appreciation for plots of rawness in Singapore in a photo exhibition
Put your local knowledge of Singapore's nooks and crannies to the test with a visit to Caleb Ming's photo exhibition, Plot.
When he started realising how empty plots of land Singapore started dwindling to make way for new developments, it inspired him to photograph them. Come see these pieces of land before they are gone too.
Plot by Caleb Ming
When: 16 Jul – 25 Sep 2016
Where: Esplanade Tunnel, 6am – 12midnight
8. Get your cultural fill with this Multicultural Martial Arts Display
Get ready for some action and catch demonstrations of traditional Indian (kalari), Malay (silat), and Chinese (wushu) martial arts in Multicultural Martial Arts Display and celebrate our different cultural traditions!
Source
Multicultural Martial Arts Display
When: 9 August 2016, 7.30-8.00pm and 8.30-9.00pm
Where: Esplanade Concourse
Celebrations for everyone
Source
You might've shunned away from any nation's festivities from the fear of facing a human stampede, but commemorating Singapore's birthday doesn't just mean watching the National Day Parade; it's a chance for you to check out what the local scene has to offer.
The good news is – there are still some celebratory spots that won't have you fighting for air.
On the birthday weekend from the 7th – 9th of August, take heart and experience a part of the nation's festivities at the Esplanade. You'll definitely be leaving with a greater appreciation for our lion city and all its people.
Bring your patriotism and your family down to enjoy the 3-day lineup of exciting and fun activities that will have you loco for local.
---
This post was brought to you by Esplanade.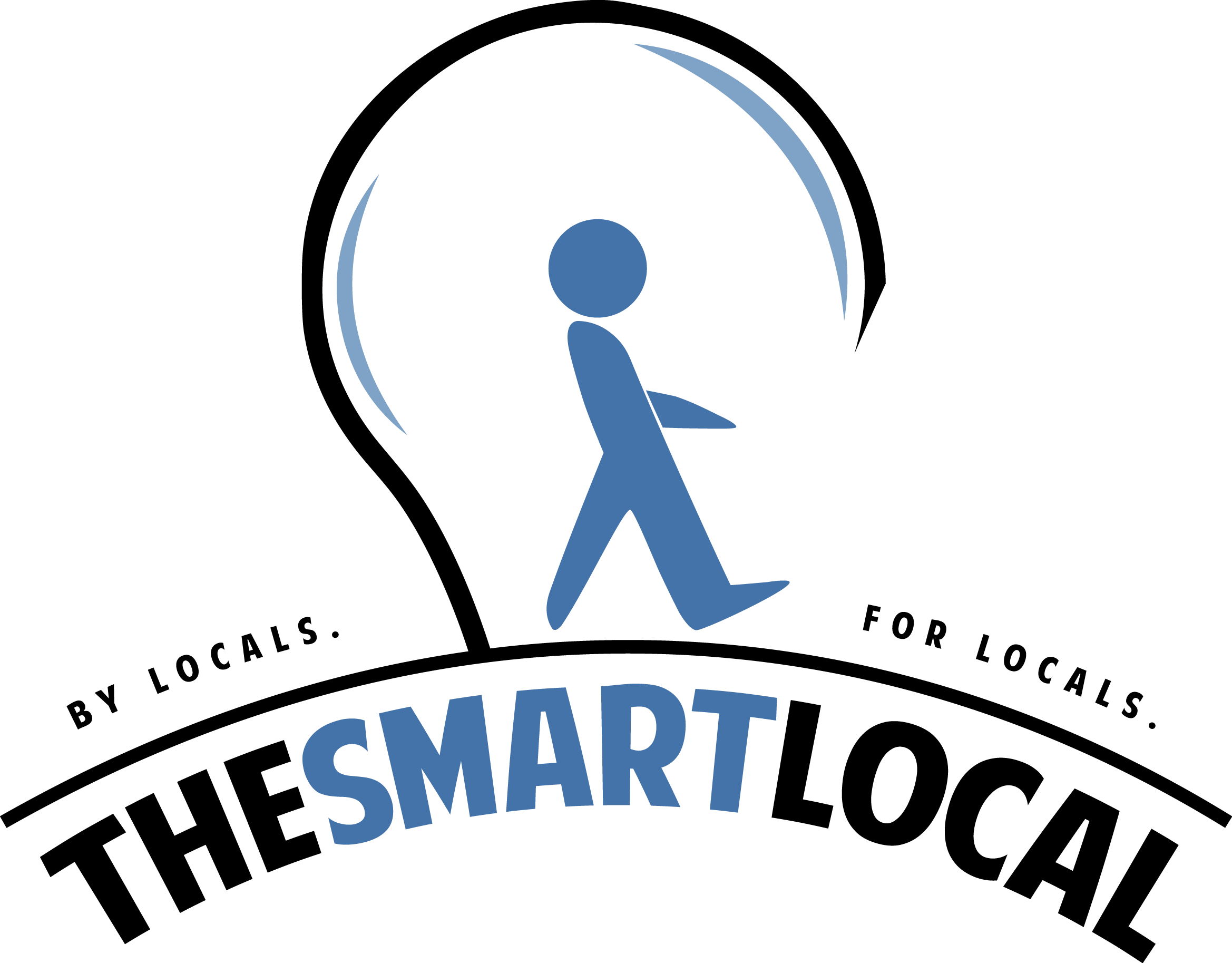 Drop us your email so you won't miss the latest news.