Eco-friendly tips for CNY
---
Once CNY season rolls around, it's easy to go on a frenzy when it's time to stock up on necessities such as red packets, cartons of packet drinks and heaps of plastic cups and tableware. The festive mood gets the better of us, and we only realise just how much waste we're left with after all the feasting has ended.
If you don't want this to happen to you, here are some tips to cut the trash mass and enjoy a more sustainable CNY to celebrate with peace of mind:
---
1. Recycle paper into kuaci & trash boxes
---
Think twice before discarding your old sketchbooks, magazines, or foolscap papers when you spring clean. You can repurpose these papers by folding them into convenient paper trash boxes. 
These paper trash boxes only take a minute to make, and don't even require any glue or tape.
Whip these out during your CNY reunions and use them to discard kuaci, peanut shells and orange skins during your mahjong sessions. It'll save you from having to deal with the aftermath of the kuaci massacre. They also double as convenient trash boxes for everyday use, and you can use them to discard anything from cooking scraps to bones from your meals.
---
2. Use slot-in angbaos so they can be reused
---
Receiving angbaos is something that every young Singaporean looks forward to each CNY. But if you're the one who's stuck with giving out angbaos this year, opt for slot-in ones instead of those that require tape or glue. 
Since most of us keep stashes of angbaos for auspicious events like weddings or birthdays, we might as well do our part to reduce paper wastage by reusing them. Perks for this is that if everyone practices this, you'll never have to buy a la carte angbaos for these special occasions again. 
You'll also get to save and reuse those with pretty designs as well. Remember not to write on them so they can be reused.   
---
3. Reuse boxes and baskets from gift sets
---
Exchanging gift hampers is a CNY norm, so much so that companies produce special gift sets for the occasion. More often than not, they usually come with boxes, baskets and ribbons so extravagant that it's such a shame to discard them. 
Upcycle aesthetic boxes and use them as elegant storage boxes for your personal items. You can also reuse them to package gifts for your loved ones, for special occasions like birthdays and anniversaries. They're especially handy when you have odd-shaped gifts like plushies or food items, so you can use beautiful boxes or baskets to neatly wrap them in.

This gift set doubles as a tissue box
Pro-tip: Look out for decorative gift sets with dual-functions like the New Moon Premium Treasure 3s Gift Set ($128.80). It comes with a reusable tissue holder and storage box for you to store your trinkets, watches or stationery. 
---
4. DIY your own CNY decor & get non-zodiac ones
---
It's great to add to the festive vibes as you go wild with decorating your place. But let's face it, many of us conveniently throw these decorations away after CNY's over. To contribute less waste, consider DIY-ing your own decor with some coloured paper and angbaos which you can reuse every CNY.
Head here if you need some inspiration to make mini fairy light lanterns, peonies and koi fish out of paper. 
And if you really need to buy some CNY decorations because you just don't have an artistic flair, buy non-zodiac themed decorations instead. After all, zodiac themed decor can only be reused every 12 years.
Consider staples like red lanterns, firecrackers and plastic flowers, so you can continue to use them over the years to save time and money in the long run.
---
5. Store consumables in CNY snack containers
---
Most of our CNY snacks come packed in plastic containers, and they're mostly discarded after we've chowed down the goodies in it. Take the extra step to reuse them for easy storage of everyday consumables, from tea bags and cookies, to first-aid items like plasters and pills.
Cleaning them for reuse doesn't have to be tedious either. It's as simple as washing these containers with baking soda and lemon, which helps to get rid of any grease and odour effectively.

Image credit: @sunjewel
Alternatively, go for glass jars for the storage of your CNY goodies. They can easily be cleaned with hot water, are reusable all year round, and do not emit microplastics or any harmful particles.
---
6. Save bones and scraps to make hotpot soup
---
Fillets from your fish and meats are the prize of your meal, but don't throw their bones away. They're actually the secret to a rich and flavourful broth for your hotpots!   

Image credit: @keto_sheri
Not only is it a money saving tip, but using bones for broth is a well-known age-old practice. Nutritionists tout it as a superfood packed with nutrients. That said, you can also cut down on the amount of salt you use as the broth makes up for the flavour.
---
7. DIY non-toxic cleaning sprays with mandarin orange peels
---

Image credit: @thepurposefulpantry
Mandarin oranges are in abundance every CNY season, but it turns out we can do much more than just gorging on them during this period. Try making your own refreshing, organic cleaning spray out of the mandarin orange peels. 
All you need to do is:
Gather orange peels from 5-6 oranges and some white vinegar.

Toss the orange peels into a mason jar and fill it with white vinegar.

Let it soak and sit in a dark and cool place for 2 weeks. Shake it gently once in a while during this period.

Fill an empty spray bottle with 1 part of the concoction and 2 parts water.
Now you're ready to clean everything from your countertops and windows, to your floors and bathroom*. This way, you're not only utilizing the oranges to its fullest, but you're also saving the cost of buying cleaning solutions which may be harmful for the environment.
*Do test out the solution on small areas of your furniture before cleaning it entirely.
---
Get sustainable CNY gift sets from New Moon
---
As much as CNY is a joyous occasion for us, let's make a conscious effort to enjoy it sustainably as well. You can do so with minimal efforts such as recycling containers for CNY goodies and even making your own decorations. 
Pay it forward by choosing gift sets with sustainable packaging like New Moon's gift sets (from $48.80) for your family and friends. Their gift boxes can double as elegant storage boxes for you to store everything to your valuables and accessories, as well as be reused as a gift packaging for others. 

Their gift set even comes with a ready-to-use tissue box to minimise wastage
Gift these to your loved ones who you know will appreciate packaging that's both aesthetic and functional. Sign up as a New Moon Online Member and you'll get access to exclusive deals and perks, plus a $10 welcome voucher*.
---
This post was brought to you by New Moon.
Photography by John Edward Lim.
*Terms and conditions apply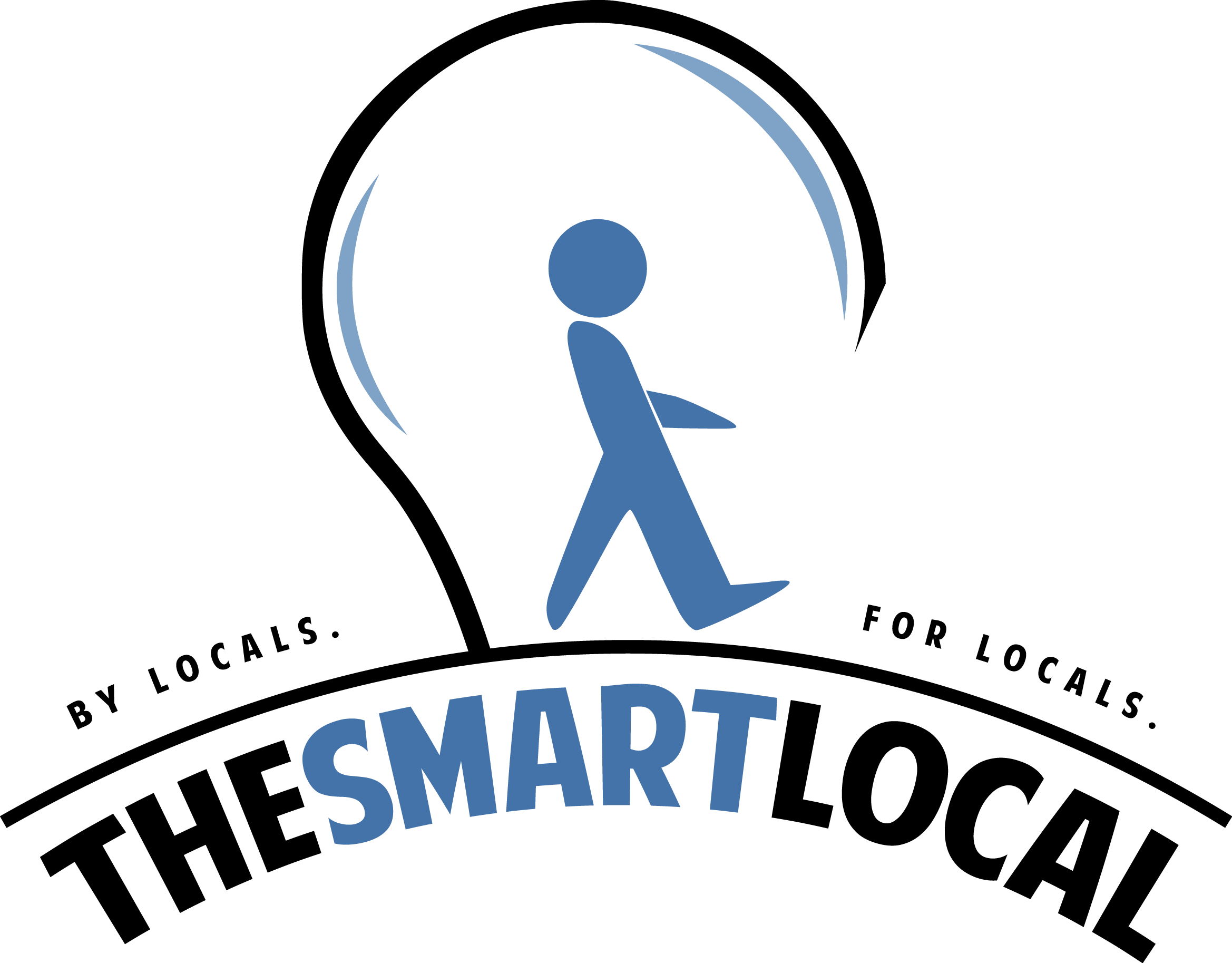 Drop us your email so you won't miss the latest news.