Earning money during school holidays
---
As a student, I looked forward to the school holidays the most as that was a time I could finally hang out with my friends without feeling guilty about skipping a mugging sesh. Alas, that joy was usually short lived once my piggybank ran dry.
With no allowance during the holidays, that meant having to stay home or take up a part-time job to get some spending money. If you're facing the same sitch right now, here are seven ways you can earn money this school holidays:
---
1. Do odd jobs and favours on hire-a-hero platforms
---
Doing someone a favour usually comes at no cost, but here's one way you can start getting paid for it. Hire-a-hero platforms like Quest allow users to pick and choose odd jobs in exchange for a small fee.
There are all sorts of jobs you can take up, such as helping to pick up a package from the post office, or even dapao-ing lunch for a busy office worker. There are no obligations to complete a certain number of tasks, so you can hustle hard and do as many as you can or selectively choose when to work.
Income earned: From $5 onwards depending on the task
Level of difficulty: 2/5
Level of commitment: 2/5
---
2. Post ads on social media through micro influencer apps
---
You don't need a large following to be a social media influencer or to make money just by posting content on Instagram. Apps like Partipost connect social media users to companies in need of marketing in exchange for a small fee.
As long as you meet the minimum requirement of 200 followers, you can start earning money just by sharing content on your feed. Resharing an Instagram story, for example, can earn you $5 per post.
Of course, if you have a higher follower count, you'll be able to take on bigger assignments that usually pay more. But these campaigns will need additional effort on your part as well, such as purchasing products for a shoot before being able to claim the campaign fee.
Income earned: From $5 for one post
Level of difficulty: 2/5
Level of commitment: 2/5
---
3. Serve as a Covid-19 frontliner with no experience needed
---
Although we're entering the endemic stage of Covid-19, there's still a need for frontliners in the healthcare industry. These part-time positions pay pretty well, and there are no prerequisites needed as training will be provided once you're hired.

Image credit: Josiah Neo
Companies like Minmed take on part-timers for their roving swab operations teams. Jobs available include swabbing potential Covid-19 positive patients and carrying out lab administrative jobs as well.
Income earned: From $11/hour on weekdays
Level of difficulty: 3/5
Level of commitment: 4/5
---
4. Deliver packages to homes
---
The end of the year is always an exciting time for those who shop online. There are sales galore for the likes of 12.12, Black Friday and Cyber Monday. And with so many eager shoppers checking out their shopping carts, that means an increased need for parcel couriers to ensure packages are delivered on time.
Signing up to deliver packages is usually quite simple on platforms like Lalamove. Once that's done, all you have to do is take on new assignments and complete the deliveries to earn money immediately.
Being a courier will require getting your own mode of transport. And should you choose to drive instead, you'll need to pay for petrol yourself. But the hours are flexible and you can choose what works best for your schedule.
Income earned: From $0.80/package
Level of difficulty: 3/5
Level of commitment: 2/5
---
5. Give tuition to younger students
---
If you're fresh out of school with exam notes to spare, consider sharing that knowledge and be a tutor instead. Finding your own tutees might take some effort but there are platforms like SmileTutor that will link you to potential clients to make things easier.
It should go without saying that you already know the content you're teaching before giving tuition. Also, working as a tuition teacher will require some commitment. It would be unfair to your students if you tap out before a major exam of theirs.
Income earned: From $20/hour depending on experience
Level of difficulty: 4/5
Level of commitment: 4/5
---
6. Dog sit for families going on holidays
---
If you're a dog lover, then here's your opportunity to play with dogs while getting paid to do so. With VTLs opening up, families with pets will be needing sitters to mind their furkids while they're away.
Websites like Pawshake help connect pet owners with pet sitters. You're in charge of the kind of services you can provide, such as solely doggy day care to full-on house sitting while looking after the owner's pooches and kitties.
Pet sitting can pay well but it's a job that requires a lot of responsibility and some experience in handling animals. After all, their lives are in your hands. You'll need to follow instructions to the T to prevent any mishaps.
Income earned: From $10/hour depending on experience
Level of difficulty: 4/5
Level of commitment: 5/5
---
7. Get paid to take surveys
---
We know that honesty is a virtue but it's also a trait that can get you paid. Just answer a few questions honestly on survey platforms to start earning. Websites like Timebucks work with companies looking to get data from their consumer base and are willing to pay for that information.
With just a few clicks and 10-15 minutes out of your day, you could be making $10 per full survey completed. Some websites do require a minimum sum before you're able to cash out, but as long as you stay active and accept surveys, you'll be rolling in green in no time.
Income earned: From $10/completed survey
Level of difficulty: 2/5
Level of commitment: 3/5
---
Earn $150 easily on top of part-time work
---
No one said earning money would be easy, and unless you strike it rich in a lottery, getting your hands on cash will require some effort, such as through time or experience even if it's a part-time position.
That is, unless you save your money with Dash PET by Etiqa Insurance, which is only available on the Singtel Dash app. Dash PET is an insurance savings plan that gives Dash PET users high returns of up to 1.5% per annum on what they save.
You get 1.3%* per annum on the first $10,000 you save, and an additional 0.3%* for anything saved beyond that.
All you need is $50 to kickstart your saving journey with Dash PET. Plus, it's capital guaranteed, so you can rest easy knowing you will get back whatever you've put in whenever you need to withdraw it.
More than just saving alone, your Dash PET also comes with insurance coverage. It currently offers free Covid-19 coverage, which includes payouts for vaccine side effects and life protection should an unfortunate incident happen.
Unlock more benefits by activating the free protection (introduced in September) to enjoy:
Up to $50,000* free coverage for Death & Total and Permanent Disability*
Extra 0.2%* p.a. on the first $10,000 savings
By saving $10,000 and activating the free protection, you'll be getting 1.5%* p.a. on what you save in the first year – that's $150 just by parking your funds with Dash PET without any withdrawals in the year.
TSL readers have an added advantage when signing up for Singtel Dash. By using the code <DASHTSL>, you'll get $10 cashback when you save $5,000 or more by 30 November 2021.
Now that you're making money, don't forget to save some for a rainy day too. And with Dash PET, the more you save, the more you'll be making in the future.
---
This post was brought to you by Singtel Dash.
Disclaimer: This article is meant for information only and should not be relied upon as financial advice. Before making any decision to buy, sell or hold any investment or insurance product, you should seek advice from a financial adviser regarding its suitability.
*For the first policy year, 1.30% p.a. up to S$10,000 and 0.30% p.a. for subsequent amount in Account Value. Crediting rates are non-guaranteed.Additional 0.2% p.a. to the existing 1.3% p.a. returns for your first S$10,000 Dash PET savings during the first policy year while the complimentary protection is active. Complimentary protection sum assured is based on up to 5X of the first S$10,000 of your Dash PET Account Value. Complimentary Accidental Death coverage will be offered for the same duration if you are not eligible for the Death & Total and Permanent Disability coverage. Sum assured will be based on your age and occupation.
Dash PET is not a bank account or a fixed deposit. It is an insurance savings plan that earns a crediting interest rate. This policy is underwritten by Etiqa Insurance Pte. Ltd. (Company Reg. No. 201331905K). This content is for reference only and is not a contract of insurance. Full details of the policy terms and conditions can be found in the policy contract. Protected up to specified limits by SDIC. As buying a life insurance policy is a long-term commitment, an early termination of the policy usually involves high costs and the surrender value, if any, that is payable to you may be zero or less than the total premiums paid. You should seek advice from a financial adviser before deciding to purchase the policy. If you choose not to seek advice, you should consider if the policy is suitable for you. Information is accurate as of 19th November 2021.
This advertisement has not been reviewed by the Monetary Authority of Singapore.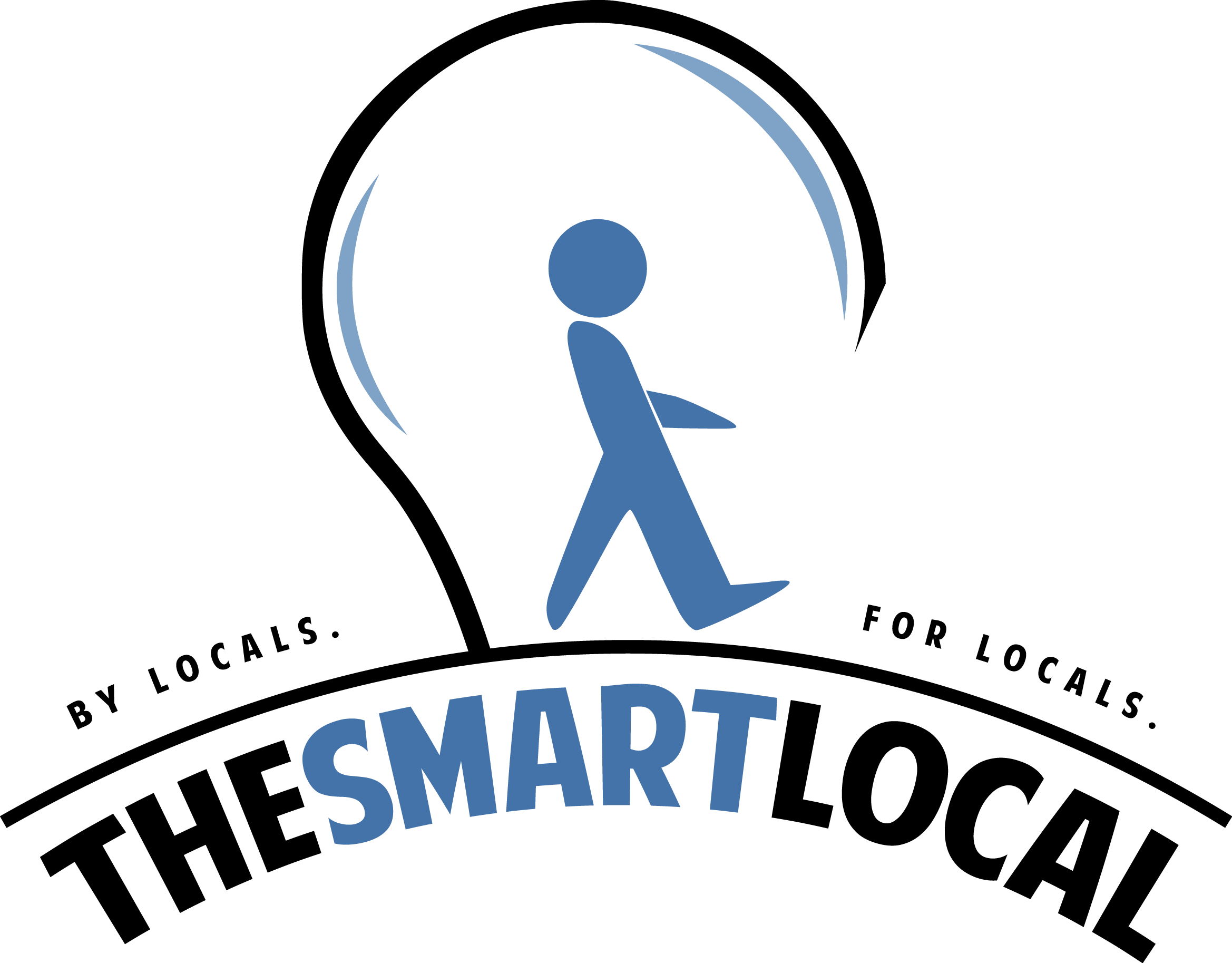 Drop us your email so you won't miss the latest news.