iShopChangi duty-free shopping tips
From outfitting itself with awesome features like a 4-storey high slide and a 24/7 movie theatre to opening a whole new terminal just last year, Changi Airport constantly distinguishes itself as more than just an ordinary airport.
Key amongst Changi Airport's features is its retail shopping experience, which extends across all four of the airport's terminals and even online through iShopChangi. The best part of retail shopping here is that it's tax-free, offering lower prices as compared to what you may otherwise find in town.
You may not be aware, but there are many benefits to ensure you get the most bang out of your buck when you shop either at the airport or on iShopChangi. Here are 6 hacks to take note of when you plan your next shopping expedition here.
1. Enjoy discounts of up to 70% on lifestyle products
It's not exactly a secret that you get to enjoy shopping at Changi Airport free of the additional charges levied by duty taxes. But not all of us know exactly how much we get to save when we choose to shop here.
Image adapted from: innisfree, iShopChangi
For beauty products, prices can receive discounts of up to 40% off regular retail prices, while liquor can be priced up to a whopping 70% off. For example, you can pick up a 150ml tube of Innisfree Olive Real Cleansing Foam for $9.40 here, as compared to $16.90 in regular retail stores.
You can even enjoy huge slashes on electronics like Sony's 100m Housing for DSCXR0 for $504.30 here, as compared to $1,260.75 in regular retail stores.
If you're pressed for time, you can always hop onto iShopChangi* to make your purchases. And get this: prices online are exactly the same as those in Changi Airport, so you won't have to worry about any discrepancies – all while being able to enjoy duty-free shopping from the comforts of home.
*You have to be a boarding passenger to shop here. Find out more details below.
2. Get tax absorptions at DFS and The Shilla Duty Free stores in baggage claim halls at arrival
Image adapted from: Dollars and Sense, Daily Vanity
Here's a little heads up: Prices of goods sold at DFS and The Shilla Duty Free stores at the arrival halls' baggage claim areas are, contrary to popular belief, tax-absorbed. You will still be able to enjoy your alcohol*, skincare products and perfumes at no additional cost.
And if you're a wine, champagne or sake aficionado, good news: you can buy an unlimited quantity of duty-paid wines and sake** at DFS stores per passport/boarding pass!
*Subject to the duty-free concession for liquor here
**Promotion is valid till 31 Dec 2018
3. Shop GST-free without flying with a Changi Rewards card
Image credit: Changi Rewards
If you own a Changi Rewards card, you're in luck: GST-absorbed shopping is available to you even in the public areas of Changi Airport – you don't need to fly to enjoy the discounts!
Signing up for a Changi Rewards card is FOC, and you can do so here. With this card on hand, every $10 you spend earns you 10 points. Accumulate 1000 points and you'll get to enjoy a $5 rebate on your next purchase!
4. Receive free delivery exclusively through iShopChangi
You can enjoy free delivery services when shopping at The Shilla Duty Free.
Image credit: The Shilla Duty Free
Sometimes you find yourself getting carried away when you shop at duty-free stores because everything -electronics, food, souvenirs, cosmetics, and all- is. Just. So. Cheap.
It comes as no surprise, then, that when you finally do make payment, your basket will be chock-full of goodies – the question now, of course, is how you're going to be able to lug the whole lot home or, even worse, bring everything overseas with you.
iShopChangi has a solution for you, offering free delivery within Singapore if you chalk up a minimum expenditure of $380. Now you can shop freely without the worry of running out of space when you travel!
5. Find online-exclusives and all 4 terminals' merch on iShopChangi
Being the hungry discount hunters we are, we tend to gravitate towards DFS and The Shilla Duty Free stores for the price perks they have. But here are 2 things that may irk some of us: the brands offered in these stores can vary from departure terminal to terminal. Plus, arrival stores at baggage claim halls tend to only retail a small assortment of DFS and Shilla Duty Free's full catalogue.
Find deals and new products rolled out on iShopChangi frequently.
Image credit: iShopChangi
Well, problem solved. iShopChangi is the one-stop e-destination where you can browse and order products sold across all 4 terminals in Changi Airport.
And so before you fly back to Singapore, be sure to hit up iShopChangi – you'll be able to browse and order way more beauty and liquor products than what you can find in the arrival halls' duty-free stores.
You can browse M.A.C's cosmetic line on iShopChangi.
Image credit: iShopChangi
M.A.C Cosmetics and NARS, for example, are exclusively available in transit halls, meaning you can physically browse and shop their wares only when you're travelling out of Singapore.
With iShopChangi, this restriction is lifted, allowing you to order these products online and pick them up at baggage claim halls' The Shilla Duty Free stores when you fly back to Singapore. That's not all that iShopChangi has to offer, as it constantly rolls out online-exclusive deals all-year round, granting you even more perks and savings than shopping in physical stores.
iShopChangi even offers products that cannot be found in Changi Airport itself, and surprise, surprise, you can even find durians onboard!
6. Use Share-a-Wishlist to organise your friends and family's duty-free requests
This one's for those of you who have seemingly endless gift requests from your friends and family members every time you fly overseas. When the requests become too overwhelming, it becomes hard to keep track of every single one – here's where mistakes begin to pop up like uncontrollable acne.
Yes, I'd like all of these.
Image credit: iShopChangi
No longer do you have to grapple with this frustration – iShopChangi's Share-a-Wishlist service allows your friends and family to browse its inventory and create shopping lists that they can share for you to fulfil.
You can also categorise your friends' wishlists and arrange shopping cart grand totals so that the returning of money (if any) is made easier. If you hit a min. expenditure of $380, the option for your purchases to be delivered directly to your friends will be opened up to you!
Online shopping with iShopChangi
If you've not noticed by now, iShopChangi appears in a good number of our duty-free shopping hacks. That's because it's the biggest duty-free shopping hack there is, offering you an online alternative to the experience of being pressured to complete your purchases in time to catch your impending flight.
With iShopChangi, you can browse and make your purchases at your leisure ahead of time, and pick up your purchases later at the airport. Gone is the anxiety of rushing to finish your shopping before your flight – and you can even spend more time exploring the transit area to boot!
Image credit: iShopChangi
How to shop on iShopChangi:
1. Browse and cart items on www.iShopChangi.com anytime between 30 days to 18 hours before you fly.
2. Make sure to key in your flight details on the checkout page.
3. Review your order and make payment.
4. On the day of your flight, simply collect your order from the iShopChangi Collection Centres at the Departure Halls. Alternatively, pick up your order upon arriving back at the airport from your trip from the baggage claim halls.
Image credit: Walter Tan
Terminal 1 collection point.
iShopChangi offers over 17,000 products and more than 700 brands for you to choose from, so make sure you start browsing in advance. You can begin placing orders from 30 days all the way up to 18 hours before your departure or arrival flight.
If you spend at least $380 on iShopChangi, you'll be able to opt for free delivery within Singapore for selected purchases. Your item(s) will arrive between 2 to 30 days after you fly back to Singapore.
And if you'd like to return any of your purchases or are having other issues with your items, not to worry, as you'll be covered by a 30-day money back guarantee.
---
This post was brought to you by iShopChangi.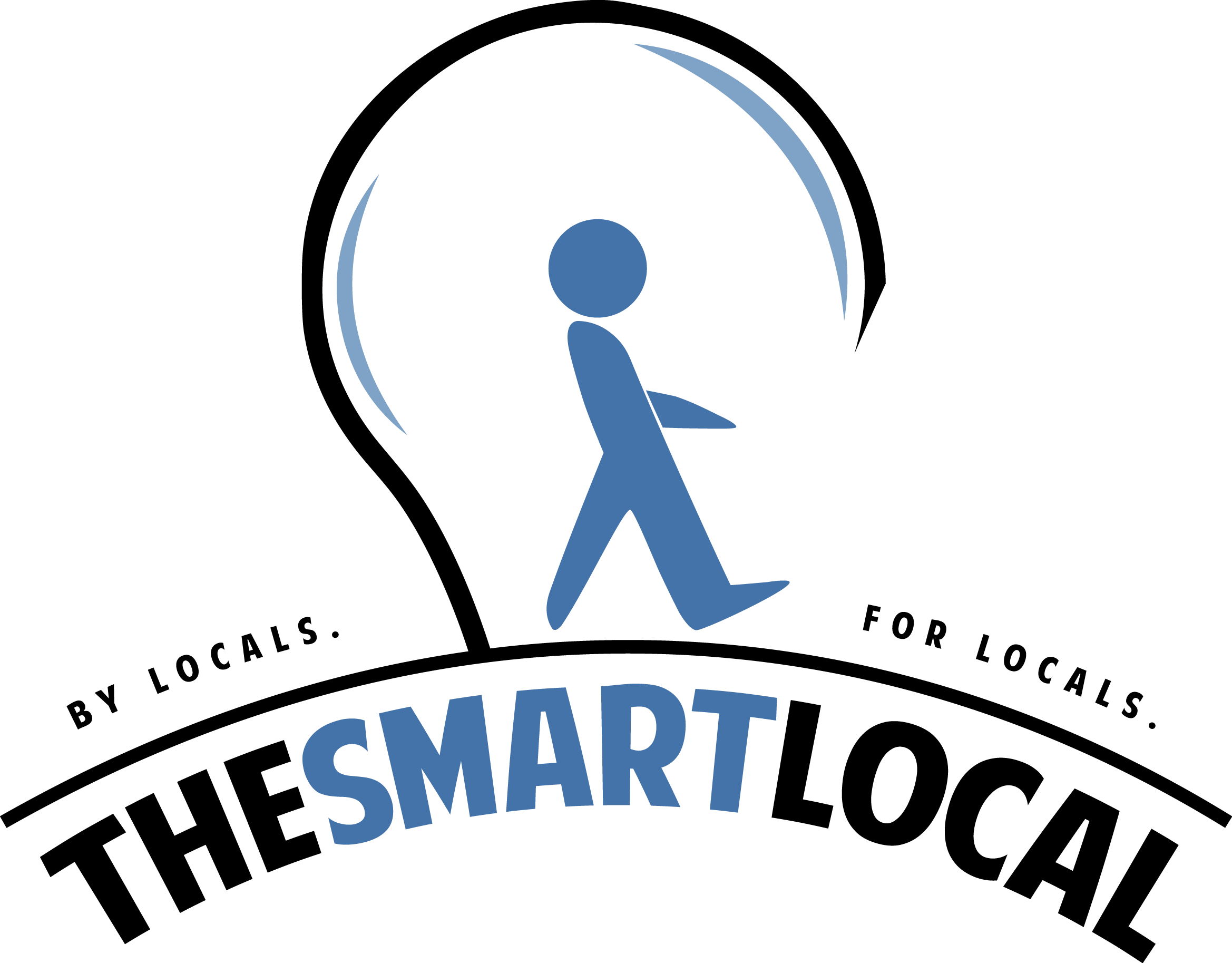 Drop us your email so you won't miss the latest news.