Theme parks in Dubai
Dubai might have the shiniest, tallest skyscrapers dotting its skyline, but there's another contender that'll steal the limelight – magnificent roller coasters.
Yes, all ye adrenaline junkies, you're in for a treat as the city is packed with theme parks and rides that run the gamut from craazy to family-friendly. And the most epic of 'em all would be Dubai Parks and Resorts, which houses not 1, but 3 theme parks – and a water park.
With help from the folks at Klook, we managed to score uber quick entry and discounted tickets *tries not to look smug* to these grown-up wonderlands. Thus, presenting to you this bao ka liao guide to save some precious time as you go on a theme park binge.
Hack: You can save time, too, by pre-booking tickets through Klook. Not to mention, save dollars that can be better spent on LEGO figurines. Read to the end to find out how.
LEGOLAND
JB LEGOLAND? Not even close. This park in Dubai takes "everything is awesome" to the next level and disperses its cheery yellow fellows across a few zones – Adventure, Imagination, Kingdoms, LEGO City and Miniland.
Here, you'll be able to check out over 40 themed rides and shows, as well as get up close to over 15,000 LEGO models.
But just a few minutes walk from the entrance, we were taken with the sight of this:
LEGO Factory
Behold this colour blocked factory, where you'll get a behind-the-scenes glimpse of how a LEGO brick is made from start to finish, from heating, moulding to decoration and packaging.
After being a student in LEGO-making 101, we graduated with our very own limited edition LEGO Factory Brick! And because we're extra that way, we even zhnged ours up with mini figurines and name engravings (AED15 each)
Note: Check opening times for LEGO Factory tours at the entrance.
Minifigure Market
Come on, who wouldn't want a LEGO figurine that looks exactly like you? That dream can come true at the Minifigure Market, where you can build your own figures.
This mini-figurine doesn't look quite like me but at least we share a love for cats.
Or, if you like to live life dangerously, you can purchase a LEGO Minifigure Blind Bag where you'll get one of the 16 figures on the packet cover at random!
Tip: Trade your Minifigure with any LEGOLAND employee! If the figurine pinned onto their shirts strikes your fancy, ask to trade – they can't say no 😉
Miniland
The theme park's Miniland will have you feeling like Gulliver, with over 20 million bricks used to create miniature Lego recreations of Dubai's and international landmarks.
Spot the postcard-worthy Burj Al-Arab!
And the best thing is that the exhibit is interactive, with the Dubai Fountain sprouting out "streams of water" like its IRL show, and a wee train going around a traditional campsite like the one we visited in the Desert Safari.
Fun tip: We placed our minifigures onto the train that cuts through the landscape. We didn't try Dubai's public transport but this was the next best thing.
Rides
Being the adrenaline junkies we are, we always head to the scariest, most death-defying, scream-inducing ride a theme park has.
But, LEGOLAND is not that sorta park. Instead, family-friendly rides are the norm. And we surprised ourselves when we actually enjoyed some of em'. Case in point, this gently rollicking Dragon's Apprentice ride:
Turns out there were slightly speedier rides too, like carousel Merlin's Challenge and the medieval Dragon Coaster which twists and turns at 60km per hour.
LEGOLAND Water Park
A hop, skip and jump away is LEGOLAND Water Park. The two share the same cheerful primary colour theme and infectious music, but with a distinct difference – tons of water rides for us to cool off in the heat.
First things first, we unleashed our inner Bob the Builder at the Build-Your-Own-Raft station. Here, you can "build up" your float with LEGO and cruise along leisurely on a Lazy River that loops the park.
The bits of LEGO are floating along the river, so grab 'em along the way. Just be careful not to overextend in an attempt to get that sunny yellow brick – I nearly overturned because of that!
There's also the Joker Soaker, which is the pail-pouring mainstay of any good water park – but with slides for the kiddos.
Note: The upper level of the Joker Soaker has a height restriction of 91cm, and the lower 102cm, so adults can leave junior to it. There are fully staffed lifeguards, though, so fret not.
And if you're a slide addict, you'd go wild here. Pick from neon-lit or twisty slides, raft rides so you can scream together with the family, and the Lego Slide Racers where you can get competitive and race in parallel with your friend.
Adapted from Tuberides.
MOTIONGATE
As a movie buff, I was ready to dive into MOTIONGATE upon hearing it was based on films I knew and loved, like Shrek or the Hunger Games.
But that was just the tip of the iceberg. This massive Hollywood-themed park – Dubai's largest – had 5 movie-themed zones with hugely different vibes: Dreamworks, Columbia Pictures, Smurfs' Village, Lionsgate and Studio Central.
Studio Central
Travel through time and space to New York City circa 1920 at Studio Central, a charming boulevard packed with bakeries, toy shops, 'offices' and film studios.
Image credit: @motiongatedubai
Tip: This lovely street is more of a retail space, so if you're looking for activities you may want to whizz by after getting a few photographs.
Dreamworks
Before many a popular movie, the boy on the moon and cloud cover signified to audiences that it was a Dreamworks production. And here, the iconic font and cloud serve as a striking entrance into this world:
Right inside, the indoor space leads off into sections inspired by the most iconic Dreamworks films – for instance, you can explore Shrek's rustic swamp or pose with the Furious Five in Kung Fu Panda's Asian Village.
Photo tip: Look out for the onion carriage that took Shrek and Fiona to their honeymoon!
There was even an eye-popping carnival fair inspired by Madagascar, complete with a whimsical carousel and the fastest roller coaster in the entire park!
No matter where you were, the vivid settings provided tons of photo opportunities, and there were simulator rides, Viking ships and teacup rides to occupy you for hours.
Note: We wanted to explore the How To Train Your Dragon section, too, but it was closed at the time. Oh well, Toothless, we'll meet the next time.
Lionsgate
All citizens of Panem listen up, it's time for you to send your tributes to the Capitol.
*Cues Rue's Mockingjay whistle*.
Ok, well, maybe it's not as hardcore as the Hunger Games, but this rollercoaster in the Columbia Pictures zone sure had us feeling as nervous as Katniss & friends.
Inspired by the bullet train from District 12 to the Capitol, this coaster revved it way up on the shock factor, as it went forward…and then shot back into a half-pipe end for maximum screams.
And if you'd like to steep yourself further into the Hunger Games fever, there's also a Panem Aerial Tour where a motion simulator will evoke an immersive "hovercraft" experience.
Columbia Pictures
When we arrived at Columbia Pictures and looked upon the towering 58m-high Zombie Blast Off Drop, we thought it would be no biggie since we've conquered about half a dozen coasters.
But in reality, this deceivingly cheerful looking tower turned us into jelly-legged zombies after. The ride not only blasted us up at an alarming rate but also made us wait for a few crawling suspenseful seconds in the air, before dropping us like a hot potato.
P.S. I heard from my friend that the views were great up there, but seeing how my eyes were closed, I'd never know.
Reeling from the adrenaline, we then opted for a tamer ride. Enter Cloudy With A Chance Of Meatballs: River Expedition.
This water rapids ride reminded us of a certain Jurassic Park water ride in Singapore, but this time we were surrounded by oversized food of all stripes, including watermelon "elephants", stacks of pancakes and even a fruit platter.
Tip: You will get wet, so prepare a poncho or just air dry yourself in a drying booth just outside the ride.
Smurfs' Village
If you grew up watching the Smurfs, you'll be enchanted by the adorable Smurf's Village which is dotted with mushroom-like houses in rainbow hues.
Papa Smurf, Brainy and Smurfette would approve of the Smurfberry Factory, a "berry-processing" factory where friends and family alike can throw Smurfberries (sponge balls) at each other in the name of good-natured fun.
They would probably grab a bite, too, at the Very Smurfy Cafe, which serves up fast food amidst a mural of our blue friends.
BOLLYWOOD PARKS
BOLLYWOOD PARKS is the world's first ever theme park inspired by Mumbai's famous movie industry and it's a dream even for those who have minimal knowledge of Bollywood films (Does 3 Idiots count, anyone?)
It wasn't hard to imagine we were on set – with spellbinding live shows, catchy tunes that had breaking into choreography and kaleidoscopic buildings that left us gawking at their beauty. For instance, a Taj Mahal-inspired building in the heart of the park which houses an opulent Rajmahal Theatre.
Pro tip: Head to the right of Rajmahal Theatre to find Mughal-E-Azam, a royal-looking restaurant named after the Emperor of the Mughals. It wasn't open the day we popped by (only Thur-Sat), but the beautifully panelled facade deserved a commemorative photo.
And in case you tire of sightseeing, you can also work up a sweat at Bollywood dance workshops held throughout the park:
Just look at our sweet moves.
Else, work out your lungs by taking an exhilarating simulator ride or two, namely at the air-conditioned Hall of Heroes. We had water splashed on us in 3D virtual ride Ra.One: Unleashed and soared with superhero Krrish at Krrish: Hero's Flight – choose the latter if you really want an immersive experience.
Image credit: @jaanejigarshow
But spare a little time for Jann-e-Jigar, an epic Broadway-style Bollywood musical that is 2 hours of larger-than-life sets, effervescent choreography and of course, a happy ending.
We'd also recommend Cinemagic, which affords a behind-the-scenes look at how green screens and Foley sounds are used in the making of a blockbuster trailer.
Fun fact: Foley sounds are the reproduction of everyday sound effects that are added in post-production. For instance, we used the hitting of coconut husks on gravel to replicate the hooves of bulls clattering over a pavement.
Or well, we just screamed to replicate…screaming.
Food
After an entire day of trawling theme parks, our stomachs were growling and we were drawn to Jumbo Cafe, which had gorgeously decorated elephants fronting the facade. Alas, it was an ice cream parlour and cafe, and we were craving for more substantial fare.
So, it was with great joy that we stumbled upon a life-sized train a la Hogwarts Express.
Correction: All aboard the Mumbai Express!
The best part: in-train dining, where we feasted on Indian dishes such as naan and masala.
Book Dubai's theme park tickets through Klook to skip the queues and gain hassle-free entry
If you've ever visited a theme park, you'd be familiar with one thing that might hamper your enjoyment – queues. Queues to buy your tickets, queues to enter, queues to take rides…and so on.
That's precious time wasted, though, and on our Dubai trip, we wanted to spend more time screaming our lungs out on coasters and doing Bollywood dances on the streets. So, we used Klook, an authorised travel agent which allows us to do online bookings of the attractions way, way beforehand.
The bookings are open dated, too, so that even foiled plans or bad weather wouldn't get in our way.
You don't even have to print out your ticket since it's on your trusty phone.
Then, all we had to do at the theme park entrance was scan our e-ticket through the *Klook app and whizz right in without queuing.
*Mobile and printed voucher applicable.
It was also a no-brainer in helping us save some cash, with the site offering discounted rates for a huge variety of attractions. It extends beyond Dubai too – Klook also covers many destinations around the globe that include Japan, Australia and even Europe.
Tip: You can secure those all-important WiFi devices + 4G SIM cards at a discount, too – because hey, you need to post IG stories stay contactable.
Bonus for TSL readers: If you have made the wise decision of heading to Dubai for the adventure of a lifetime, use "SGDUBAI20" on Klook to get an extra $20 off with every $200 spend. Honestly, that's easy to hit if you're travelling with a group!
---
This post was brought to you by Klook. Photography by Neo Kee Wei.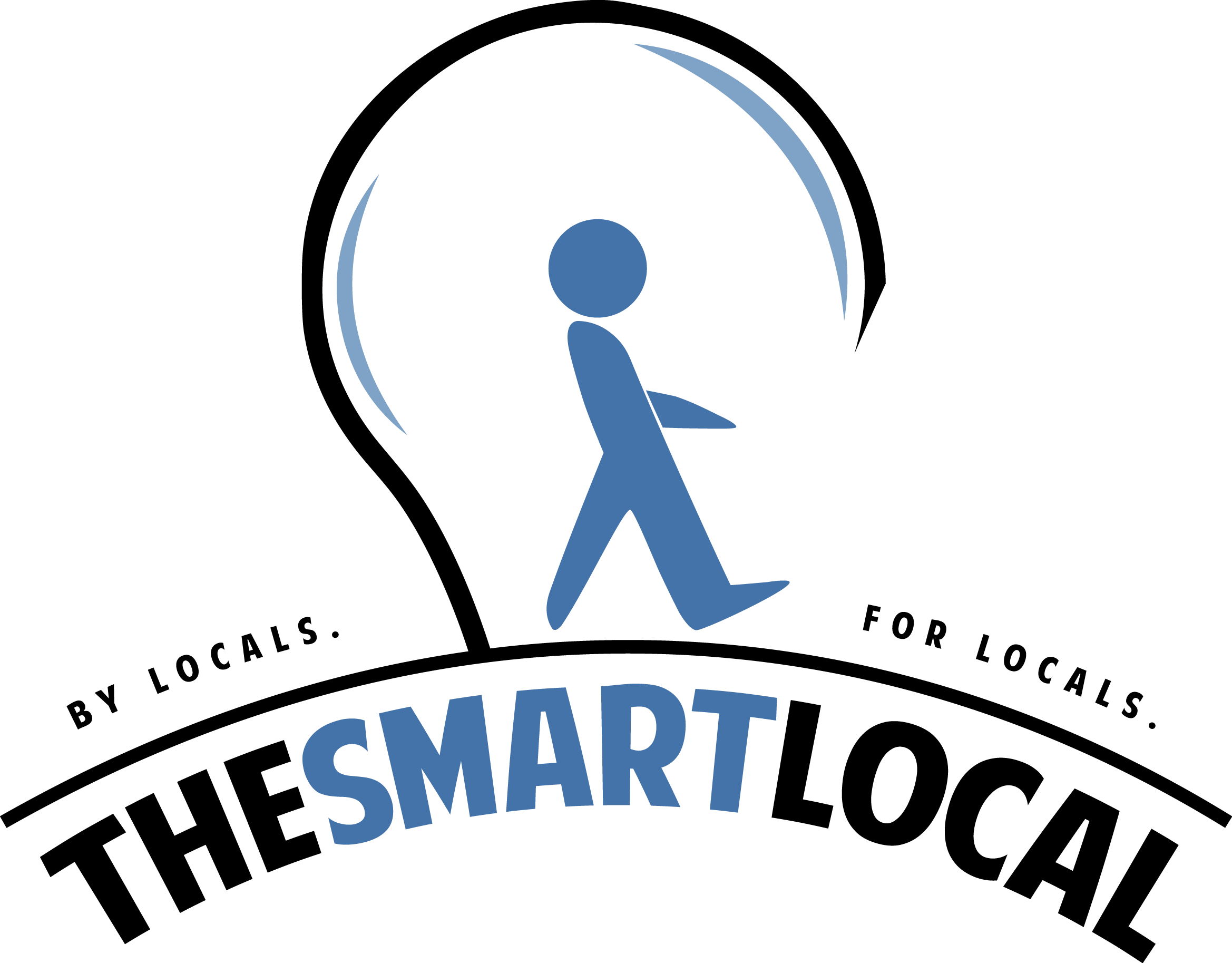 Drop us your email so you won't miss the latest news.