Fancy Dubai dwelling for any budget
Adapted from Source
For most of us, Dubai is an exotic faraway land of Arabian tea houses, exciting desert safaris, and sparkly sky-high towers. However, the exquisite city is more reachable than we think – with Emirates' direct 7-hour flights from Singapore to Dubai, you're just a few movies and a nap away from the glittering City of Gold.
So it should come to no shock that a city so aptly named is infamous for it's high living costs, but it doesn't mean everything there is expensive. We've found accommodation ranging from swanky Airbnbs to royal-like hotels to cover your back, no matter what your budget might be.
Low Budget: $50 – $100
1. Airbnb: queen sized bedroom in shared 5 bedroom house – $77 for 2 pax
For a home-away-from-home experience, a small 3-person family will welcome you into their incredibly grand yet homely villa. Located in a serene neighbourhood on the outskirts of Central Dubai, you'll have the chance to escape the hustle and bustle of the city in this mansion-like den.
For $77 a night, you'll be able to rest your tired head in this romantic red-and-black themed room. Apart from the luxury of having your own private toilet, you'll have access to other amenities like a mini fridge, kettle and bath supplies, making for a great nights in with snacks and a hot bubble bath.
You'll be sharing larger spaces like the kitchen and dining room with other guests and the host family, but either way, this place with all its lavish decor is huge.
Your Airbnb family are verified "superhosts" which means they have a whole load of positive reviews from satisfied Airbnb-ers. It's a well deserved status, as they'll go beyond what is expected, providing you a phone with a local SIM card, as well as lending you their personal bikes to explore Dubai with.
Oh, and help yourself to their sun beds, Nespresso machine and George Foreman Grill – they're more than happy to share.
Book your room here
2. Airbnb: double sized bedroom in shared 3 bedroom apartment – $70.07 for 2pax
If you prefer to be in the midst of all the excitement, this apartment is might be more suited to you. Smack bang in API Tower Tecom, you're just a 5-minute drive to Dubai Marina, and 10-minutes from Downtown Dubai, so you can nip down to the Central whenever you feel like it.
While the first accommodation is more suitable for a family, this one is more suited for young adults or couples. It's a chill space which allows for one to rest in comfort among potted succulents.
The apartment comes with their own private swimming pool and gym too, so if you gorge too much on Dubai's treats – you know where you can work off those stubborn spare tyres.
You'll be allocated a double bedroom which can fit two people comfortably. If you wanna squeeze more people in, you won't be charged extra – although it might be a bit of a squeeze, especially after bingeing on camel milk chocolate and Bateel dates.
Book your room here
3. Citymax Hotel Bur Dubai: standard double room – $67 for 2pax
If you're more of a wanderlusting traveller after cultural experiences, this modern hotel located in Bur Dubai will be right up your alley. Full of treasures, Bur Dubai is a stunning place full of winding corners and hidden boutiques to explore.
Our favourite area here was the Al Fahidi District, home to the SMCCU, which provides cultural meals and talks hosted by locals serving authentic Emirati cuisine. It's perfect for those wishing to learn a bit more about the country's culture.
When you've done exploring the historic side of Dubai, take a dip in the hotel's heated pool to ease your aching muscles after a long day under the blazing sun. It's the perfect place to unwind and relax.
Book your room here
4. Marco Polo Hotel: standard double room – $87 for 2pax
We don't blame ya for being groggy after a flight. To get a good rest straight after touching down, pick the Marco Polo Hotel, just a throw away from Dubai International Airport T1. You'll be fully raring to go for your Arabian adventure after a nap on their luxurious beds!
Best thing is, you're also only around 10 mins drive from famous attractions like The Souk, home to Dubai's famous marketplace. Go all out and grab those exotic spices, miniature camel figurines, and strap on your haggling hat to bargain for gold here.
Suitably, your rooms will boast a golden interior which reflects Dubai's City of Gold nickname – you'll feel like royalty waking up in one of these.
Good news if you've got little ones to bring along: any child under 11 years old can stay free-of-charge. Also, they have a free shuttle service that'll whip you off to locations like The Mall of Emirates, so you needn't worry about getting around.
Book it here
Mi

d-range:

$100 – $200
5. Airbnb: entire villa with 1 king sized bedroom – $120.77 for 3 pax
If staying in a European-inspired villa next to Wild Wadi Waterpark sounds good to you, then this Airbnb is the one. This residence is in the prime coastal neighbourhood of Jumeirah, which means it's beach day, everyday.
The white decor of this villa quietly exudes elegance in a minimalistic way, and we can already see ourselves lounging around in floppy hats in this comfortable yet extravagant space. If you wanna squeeze more friends in, a floor mattress will be provided.
If sunbathing at Palm Jumeirah and Jumeirah Beach isn't enough, go take a dip in your private pool. After all, sometimes there's nothing better than your own company. And a glass of wine.
Book it here
6. Airbnb: king sized bedroom in shared 5 bedroom house – $185.63 for 2pax
Also in Palm Jumeirah is this amazing villa, where you'll be lounging around in a king sized bedroom. Not only does this villa have their own pool, but also its own beach.
In the morning, you'll step out to be greeted by this amazing view – just sand, sky, and sea. And, well, the other equally extravagant houses on the other side.
To match the exterior, there's an incredible interior, boasting beautiful decor and spacious open rooms. With hints of greys, blues, and beige throughout the villa, you'll be reminded of Dubai's beautiful scenery even without stepping outside.
With breakfast served to you every morning, you'll always start your day on a great note. Choose from fresh fruit salad, creamy yoghurt and an assortment of breakfast pastries to fill you up. Oh, you also have your own dining room, perfect for those who value privacy during mealtimes.
Book it here
7. Rove Hotels: Rover Room – $161 for 2pax
Source: @mytraveldiary__33
This is one hotel we were glad to have experienced ourselves. Opened just 2 years ago, quirky 3-star Rove Hotel is just a short stroll from Downtown Dubai. You'll have the iconic Burj Khalifa and the world's largest shopping mall – The Dubai Mall – as your neighbours, so you'll be where everything is "happening"!
Apart from its prime location, we loved this modern hotel's concept which combined traditional Emirati culture with more modern elements, such as travel quotes to inspire the wandering spirit.
To quel those hunger pangs, head downstairs to The Daily Downtown Dubai which has stunning views of the Burj Khalifa. They serve an all-day menu of Arabic, Western, Indian, and Southeast Asian cuisine, so even the pickiest of eaters can't complain.
Make sure you try their mango and strawberry breakfast smoothies!
Source: @theblondeabroad
Rove is considered as one of the best value-for-money hotels in Dubai, and I would argue it's also one of the most interesting hotels I've ever stayed in. If you fancy something different, fun and reasonably priced, book away!
Book it here
High-end: $200+
8. Airbnb: entire villa with 5 bedrooms – $748.38 for 14pax
Straight out of a fairytale, this entire palace-like villa, located in The Palm, could be yours for a few nights. It accommodates up to 14 people with it's 7 beds, 5 bedrooms and 6 bathrooms, so it's basically a mansion. At $748.38 per night it does seem super unaffordable – but gather your squad and divide that cost between the lot of you, and it can be as cheap as $53 per night, per person!
Relax on your own patio or your private beach here while enjoying stunning views | Source
Each of the rooms comes with different bed options, so there are sleeping arrangement for every person and purpose – from bunk beds for BFFs, to single beds those who want their own space, and double beds for couples.
If you think it couldn't get any better, the hosts provide everything for you – including little bottles of L'Occitane, so you can groom yourself in the highest luxury.
And if anything goes wrong, just call your "Guest Experience Maker" – a whole team that'll be at your service 24 hours of the day, making sure your stay is as pleasant as can be.
Book it here
9. Grosvenor house: 1 king sized bedroom, serviced apartment – $362.18 for 2pax
Source: @erika1818a
If staying near, or next to one of Dubai's most iconic landmarks just doesn't satisfy you, then take it up a notch stay in these iconic twin towers instead. You'll have your own butler that'll make sure your every need is carried out, guaranteeing you ultimate comfort and pampering.
King sized beds and down comforters should make sure that there's no more fighting with your SO over who gets more space in the bed. You'll each have plenty of room to stretch out, while enjoying the beautiful coastal views of Dubai Marina.
Source: @grosvenorhouse
We all know that nagging feeling of late-night munchies, but Grosvenor House has got your back – with 14 restaurants and bars to choose from!
Just imagine lounging by these luscious seats poolside seats under the stars | Source: @siddhartaloungedubai
Book it here
10. Burj al Arab Jumeirah, Hotel: presidential suite – $4270.77 for 2pax
You've probably seen the Burj Al Arab Jumeirah in numerous travel brochures, and as the world's most luxurious hotel, it really comes to no surprise. The hotel boasts a panel of bright yellows, golds and fuchsias, which makes each and every room looks exquisite and exotic.
The rooms in Burj al Arab Jumierah are far from ordinary. Fit for royalty, each suite is decked out with a 4 carat gold iPad, 21-inch iMac, interactive widescreen HDTV, Bose iPhone docking station, and a private butler on call. Some rooms are themed too, so if you wanna sleep among the fishes, or recline in your princess-themed room, go ahead, take your pick.
To ensure each person gets adequate attention from the hotel staff, there's a customer-staff ratio of 8:1, so you'll definitely several people at your hand should you need anything.
And to complete the whole prince/princess treatment, there's a fleet of chauffeured Rolls Royce cars available for hire. But if the $765 per hour price tag is a wee bit extravagant, there are complimentary shuttle buses to various attractions – so go ahead and hop on!
Book it here
Fly directly to the city of gold with Emirates
Now that Emirates has direct flights from Singapore to Dubai, you'll bet that you'll be hearing many more "lahs" and "lors" in the City of Gold. The flight is only 7 hours from Singapore to Dubai, and they have tons of in-flight movies to select from – even those still screening in cinemas.
Even in Economy class, Emirates never fails to impress with top service and comfort – we especially enjoyed the homely cup noodles served to us as our snacks on board.
With such comfy and convenient direct flights, as well as a whole list of beautiful accommodation to pick from, you've now got every reason to pack up and jet off to Dubai, one of the most bucket-listed cities in the world!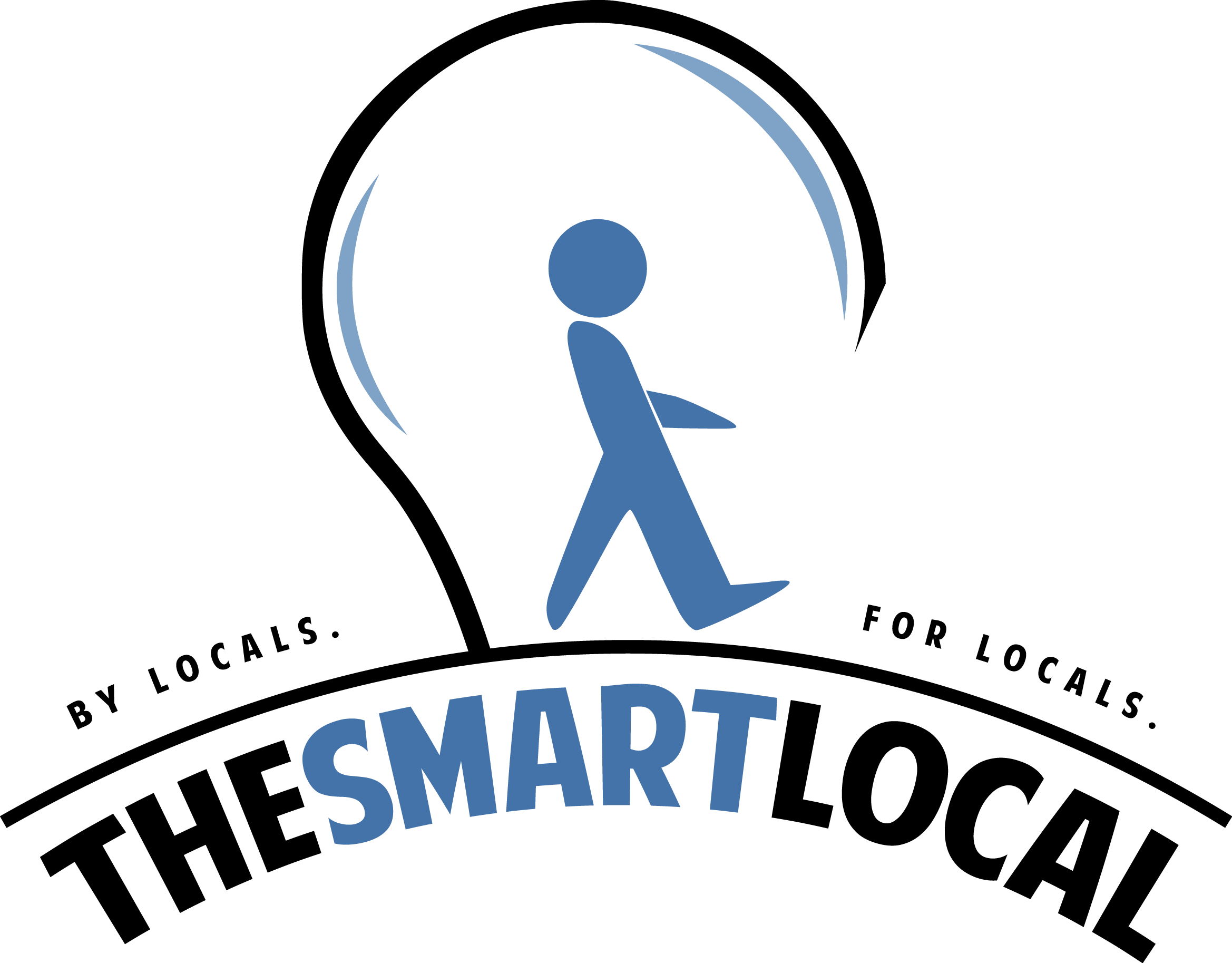 Drop us your email so you won't miss the latest news.