20 Hidden Gems Along Downtown Line 2
Put your hands up if you love discovering new places. Now, do so if you're directionally challenged. I don't know about you, but both my hands are raised. Singapore may be small, and one of the most well-connected cities in the world, but that hasn't stopped us from getting lost every now and then. Sometimes, when you find yourself in an ulu territory, even Google Maps can't save you.
With the Downtown Line 2 opening this December, we can bid farewell to gruelling walks in the heat, and confusing rides that have us craning our necks for a glimpse of the bus stop numbers. Be it a famous cafe or an insta-worthy spot that's far from civilization, you no longer need a car or expensive cab rides to get there.
And if aren't in the know, these are the 12 stations that'll be opening its doors to you.

Source

Let The Adventure Begin!
From Rochor all the way to Bukit Panjang, we've combed through the new stations and their respective hoods. Here're 20 hidden adventures to embark on this December, so let your adventurous side run free!
No, literally. Rides along all 18 stations on the Downtown Line will be free from 27th December to New Year's Day.
1. Go thrift-shopping at Praisehaven Family Megastore
If your pockets don't run deep, buying designer goods isn't a smart thing to do, unless you can get them for a fraction of the price.

Source
Head over to the Salvation Army Thrift Store, possibly the biggest in Singapore where you might find a little piece of heaven to bring home. Expect to find brand new items and second-hand goods alike, ranging from fashion and accessories to furniture, art, and even music instruments. All the money you spend at this huge thrift store goes to the needy. What better way to support a good cause than retail therapy?
Address: 500 Upper Bukit Timah Road, S(678106)
Nearest MRT Station: Hillview Station
Directions: Take Exit A and The Salvation Army will be to your right
Opening Hours:
uesday – Thursday 10 am – 6pm
Friday – Saturday 10am – 9pm
Closed on Monday
2. Hike through the West's secret nature sanctuary
When you think of being one with nature, places like the MacRitchie Treetop Walk and Bukit Timah Nature Reserve come to mind immediately. Stashed in the West of Singapore is a haven not many know of – Dairy Farm Nature Park.
If you're planning a visit to this underrated hiking spot, we'd recommend taking the route along Fuyong Estate to the Singapore Quarry. There, you'll find an observation deck where you'll be rewarded with scenic views of the hill and waters after sweating it out. Shelter and seats are available here, so you can recharge for the way out.
Do note that the moutain biking trail as pictured above can be very dangerous for hikers to venture into as it's a blind spot for cyclists. Also, be wary of the rocky drop about 20 metres further down this tunnel!

Source
If you're a rock-climbing enthusiast, this reserve is also where you can take the sport outdoors for the real deal:
Address: 100 Upper Bukit Timah Road, S(589318)
Nearest MRT Station: Hillview Station
Directions:Take Exit A and turn right at Dairy Farm Road
Website
3. Take a tour through Southeast Asia's first wildlife crossing
So the chicken crossed the road to get to the other side, but with speeding drivers and busy traffic in Singapore, the bird will know it's a dumb thing to do. Not anymore, though, with the recently opened Eco-Link@BKE – the first of its kind in Southeast Asia!

Source
With wildlife animals like the endangered Sunda Pangolin becoming accidental roadkills, the 62-metre link was built as an 'overhead bridge' between Central Catchment Nature Reserve and Bukit TImah Nature Park. Some other species caught crossing on camera include the common palm civet and glossy horseshoe bat.
Source

What's cool is that Singaporeans can now see these critters up close like never before! Sign up for a 1.5 hours guided tour along the gravel pathway. It's held every month as an eye opener to our flora and fauna, and the amalgamation of architecture and nature.
Even though registration is full currently, catch the latest updates at their website here.
Address: Between Central Catchment Nature Reserve and Bukit Timah Nature Reserve, S(589318)
Nearest MRT Station: Hillview Station
Directions: Take Exit A and turn right at Dairy Farm Road. Walk towards Rifle Range Road and turn left once you're there.
4. Pay homage to our nation's heritage at Old Ford Factory
When one thinks of revisiting our history, many would head down to the prominent landmarks in town, like the National Museum of Singapore. Few would consider the Old Ford Factory – a long standing attraction tucked away in Hillview.
The Old Ford Factory stands on the exact spot where the British surrendered Singapore to end the second world war on 15 February 1942. I was pleasantly surprised at how modern this space is, with interactive installations like a giant regional map that lets you follow the stories of war survivors and gain a new perspective of it.

Source
Apart from that, the gallery is home to wartime memorabilia, such as newspaper clippings and photographs from the past, giving visitors deeper insights to how life was like during the Japanese Occupation. One of my favourite exhibits is the infamous banana notes used back in those tumultuous times.

Source
Address: 351 Upper Bukit Timah Road, S(588192)
Nearest MRT Station: Hillview Station
Directions: Take Exit B, walk along Upper Bukit Timah Road. If you see the Rail Mall, you're on the right track!
Opening Hours::
Monday – Saturday: 9am – 5:30pm
Sunday: 12pm – 5:30pm
Website
5. Uncover photo opportunities at Singapore's most insta-worthy temple
Tucked behind a Buddhist temple, the Mahabodhi Monastery would be easily mistaken for the house of a rich Taiwanese tycoon. Most wouldn't think about entering, but this multi-storey beauty is a must-visit if you happen to be around the area.
Perhaps it's the lazy Wednesday afternoon, but the tranquility of the space was extremely soothing and calming. There're plenty of spots that make perfect backdrops for photography. We recommend combing its entirety to admire the stunning architecture that has broken all stereotypes about how monasteries typically look like.
End your visit on the top level, where you can feel the cool breeze on the rooftop overlooking the Beauty World vicinity. It's a little piece of zen in a busy city. Namaste.
Address: 8 Lor Kilat, S(598114)
Nearest MRT Station: Beauty World Station
Directions: Take Exit A and turn right. It's directly next to the station!
6. Have a picnic on the Bukit Timah Railway Corridor
If you have Instagram, you're bound to have seen the customary Bukit Timah Railway shot on your feed at least once. As much as I wanted to do the hipster thing and stand in the middle of old railway tracks, I never managed to get off at the right bus stop. #directionallychallenged
To avoid that predicament, you could just take the Downtown Line and alight at King Albert Park. You'll see it after a short 5-minute walk. Voila!

An item checked off the How To Be Hipster list
Apart from capturing indie pictures that will garner you virtual nods of approval on Instagram, the Bukit Timah Railway Corridor is ideal for an al fresco picnic. Do pack some insect repellent and check the weather first though!
Fun fact: before it became defunct, this railway used to be an alternative route for a quick getaway to JB. Of course, the new KTM railway is doing a good job of replacing it. How do you beat a 5-minute travel time?
Address: 5 King Albert Park, S(598287)
Nearest MRT Station:: King Albert Park Station
Directions: Take Exit A, walk along Blackmore Drive and turn right when you see the Covenant Community Methodist Church.
7. Have a short getaway from the city at Pasarbella
Arguably Singapore's first farmer's market, Pasarbella is a stop you can't miss. Inspired by the Queen Victoria Market in Melbourne and rustic interiors of the Covent Garden in London, this marketplace is a paradise retreat for foodies and those who needs to invigorate their indie soul.
Upon entering, you'll be overwhelmed by the choices available by each premium grocery store. With international dishes like mediterranean paellas, Spanish suckling pig and sweet treats, Pasarbella will make your meal a dream come true.
The communal seating makes it ideal for group outings. It's kinda like having a potluck, but you get pretty solid international fare. Peruse through exclusive brands of fresh produce and groceries, or the 40-50 rare cheeses from around the world at Cheese Ark. Made by artisans from Italy, Switzerland, France and The Netherlands, look out for events where they'll be present to expand your knowledge on cheeses!
For those who prefer an express and foolproof route, board the Grandstand shuttle bus service that operates daily! Click here for the arrival time and stops.
Address: 200 Turf Club Road, S(287994)
Nearest MRT Station: Sixth Avenue Station
Directions: Take Exit B, walk along Dunearn Road and turn right into Turf Club Road. But really, just take the shuttle bus!
Opening Hours:
Monday – Thursday – 10am to 9pm
Friday – Sunday – 10am to 10pm
Website
8. Be the Singaporean Sniper in a game of paintball
For most of us, hanging out with friends usually mean eating out at cafes, restaurants or basically anywhere with food. If you're running out of group activities to keep your clique entertained, how does a paintball fight sound?

Source
Before heading over to the Red Dynasty Paintball Park, assemble your dream team and put your skills to the test by shooting, dodging and dramatic shoot-and-run stunts in the combat grounds like you're in an action movie.
Some packages come with an extra 50 paintballs because #SG50, so go before the year ends!
Address: 220 Turf Club Road, The Cage Sports Park, S(769198)
Nearest MRT Station: Sixth Avenue Station
Directions: Take Exit B, walk along Dunearn Road and turn right into Turf Club Road until you see the Grandstand. Proceed along the straight road from Pasarbella.
Opening Hours: 9am – 11pm daily
Website
9. Race at Singapore's first electric karting track
Back in the days, Go-Karting meant queuing up for 40 minutes for the ride at Escape Theme Park. Fast forward to 2015, The Karting Arena is Singapore's first electrical karting track. It's even equipped with a race circuit for you to get competitive on Tuesday nights!

Source
The first of its kind in Singapore, this is where you can get an adrenaline kick and live the life of an F1 driver for a day. For $50, you can take part in an intense 8-minute race at 30km/h. Oh, you're a licensed driver? Get ready to heat things up because your swag factor just got increased to 50km/h!
Address: 200 Turf Club Road, #01-01B The Grandstand, S(287994)
Nearest MRT Station: Sixth Avenue Station
Directions: Take Exit B, walk along Dunearn Road and turn right into Turf Club Road. Walk towards Grandstand and turn right the moment you see Yen's Hair Design.
Opening Hours: Tuesday – Sunday 10am to 10pm
Website
10. Get a new hairdo at the most badass salon ever

Source
For many, our dictionary for men's salons probably is limited to Hounds of Baskerville and Truefitt & Hill. From a fade to a pompadour, trade your man bun for a sleek David Beckham cut at the Grease Monkey Barber Garage. Sitting in between a row of shops near Sim Lim, this barbershop sports neon signs and vintage vinyl chairs, with sweet motorbikes making this place truly gangsta'.
Whether you're here for a haircut or a kickass #OOTD shot (we ain't judging), how's that for an one-of-a-kind experience?
Address: 15 Mayo Street, S(208312)
Nearest MRT Station:: Rochor Station
Directions: Take Exit B, turn right and right again when you see Mayo Street. Pass Morsels restaurant and you will see this salon.
Opening Hours:
Monday – Saturday 11am – 9pm
Sunday 11am – 7pm
Website
11. Discover the heart of the Little India enclave
Most people know Tekka Centre to be a food haven and a well-preserved cultural spot. Frankly, when we first explored the area, we were slightly uninspired. But once we reached the 2nd level, it's like uncovering a treasure cove.
Once you walk past the seemingly uninspiring stalls selling granny pajamas, you'll feel like you entered India's Colour Festival. Boasting an array of traditional indian costumes and outfits, you'll see simple and dainty saris to the most outlandish punjabi suits. The shop owners are skilled tailors too, which means that you can get a custom fit on the spot. Sweet.
Tekka Centre is also characteristic of Singapore's diverse racial and religious landscape, with Chinese vendors who speak Tamil, and vice versa. It's an interesting detail to look out for that when you pop by!
Address: 665 Buffalo Rd, S(210665)
Nearest MRT Station: Little India Station
Directions: Take Exit C, walk along Bukit Timah Road and find Tekka Market to your left.
Opening Hours: 6:30am – 9pm daily
12. Visit the Indian Heritage Centre for the first time ever
Most of us know of the Chinatown Heritage Centre, but few are aware that we have an Indian Heritage Centre! Newly opened earlier this May, make this an addition to your excursion.
One exhibit features the wall of fame, showcasing notable Indians, past and present, and their contribution to Singapore's growth.
Apart from learning more about the history and heritage, you'll get to see the origins and inspirations that influenced their fashion, art and language.
Read more about our experience at the centre here.
Address: 5 Campbell Lane, S(209924)
Nearest MRT Station: Little India Station
Directions: Take Exit D, walk along Buffalo Road and onto Campbell Lane. Pass Little India Arcade and you will soon find the heritage centre to your left.
Opening Hours:
Tuesdays – Thursdays: 10am – 7pm
Fridays – Saturdays: 10am – 8pm
Sundays and Public Holidays: 10am – 4pm
Closed on Mondays
Website
13. Take an #OOTD at Singapore's last remaining Chinese villa
While exploring Little India, you have to visit Kerbau Road, better known as the Arts Belt. It's lined with a row of 10 shophouses painted in a vibrant colors, amongst which stands The Residence of Tan Teng Niah.
Our last surviving Chinese villa dates back to 1900, when the man himself built it for his Nyonya wife. Keep a lookout for the house's most original features, namely the calligraphic inscription on its doors, and the bamboo tiled roof.
The splash of rainbow colors was only added after restoration, but it nonetheless makes a sweet spot to snap away and leave an imprint on your IG feed that you've truly been to Little India.
Address: 37 Kerbau Road, S(219168)
Nearest MRT Station: Little India Station
Directions: Take Exit D, walk along Buffalo Road and turn left into Serangoon Road. Make another left at Kerbau road and you should see this eye-catching sight!
Opening Hours: All-day
14. Go vinyl shopping at an old-school records store

Source
When was the last time you stepped into a physical music store to buy albums? Discmans and CD-players may have become a thing of the past, but giant vinyls of our favorite bands never go out of style, even if they're just hanging on our walls for aesthetics.
Hear Records is one of the few remaining shops that specialise in vinyls and record players. From old school Motown to current hits like Lana Del Rey, there're plenty of Vinyls waiting to be added to your collection.
Classic doesn't have to be expensive. These vinyls are wallet-friendly at around $30! The last time we checked, buying one online and shipping it over can easily cost $50++.
Address: Burlington Square, 175 Bencoolen Street, S(189649)
Nearest MRT Station: Rochor Station
Directions: Take Exit A, walk along Prinsep Street and turn right after passing Life Church. This shop is located right beside Burlington Square.
Opening Hours:
Monday – Saturday 11am – 7.30pm
Closed on Sundays
Website
15. Get in touch with your artsy soul within shipping containers
If you're an artsy person, you've probably beaten the exhibitions at the usual places like Singapore Arts Museum, Asian Civilisation Museum. Why not give The Deck a go instead?
Launched in 2014, The Deck is the new kid on the block that houses different installations and works by local and regional artists. The area that looks like it's right out of Complex Magazine has new exhibitions and activities happening every week. Besides, with free admission, there's no reason not to head over!
Address: 120A Prinsep Street, S(187937)
Nearest MRT Station: Rochor Station
Directions: Take Exit A, walk along Prinsep Street till you pass Lasalle entirely. You will find The Deck right in front of NAFA.
Opening Hours:
Tuesdays – Saturday 12pm – 7am
Sunday 12pm – 5pm
Closed on Mondays and Public Holidays
Website
16. Realise the gatsby allure of Beauty World Plaza
If you're a fan of abandoned buildings minus the risk of bumping into otherworldly spirits, you have to check Beauty World Plaza out. Sitting next to 2 other shopping malls, it has stood the test of time and remained unchanged since opening in 1983.
When we were there, most of the shops have become vacant spaces, and human traffic was barren. You can pop by the top floor to buy some old-school snacks, or keep your eyes peeled for old-school businesses like this barbershop. Considering that it's a disappearing trade, it's hard not to wonder how a daily routine is like for these barbers.
Despite the emptiness, the old-school interior and faded aesthetics is an interesting contrast from the sparkly and upscale establishments in town. Before this place gets a facelift, so pay Beauty World a visit to savour its faded vibes.
Address: 1 Jalan Anak Bukit, S(588996)
Nearest MRT Station: Beauty World Station
Directions: Take Exit A and find Beauty World Plaza to your right.
Opening Hours: 10am – 10pm daily
17. Unearth second-hand treasures along Antique Row
Macklemore sang it best with "One man's trash, that's another man's come up" in Thrift Store. Along a quiet street in Turf City lies Antique Row – an elusive string of shop that sells antiques and vintage hand-me-downs.
This is a place you won't find on Google Maps, and from old wooden furniture to camera parts at unbelievable prices, you'll need to get down and dirty here to ransack the place thoroughly for something worth buying.
You may want to save an entire afternoon for Turf Club Road – there's a whole list of hidden gems for the adventurous soul. How does a countryside staycation sound?
Read our guide to Turf Club Road here.
Address: Antique Row, 2 Turf Club Road, S(287988)
Nearest MRT Station: Sixth Avenue Station
Diections: Take Exit B, walk along Dunearn Road before turning right into Turf Club road.
Opening Hours: There's no official opening hours, but we'll recommend going before 6pm!
18. Go cafe-hopping at previously inaccessible places
Cafe-hopping is fun, but sometimes, the best looking ones are hidden in places only accessible by car! What's more, going to a cafe by taxi makes it a more expensive hobby, taking the fun outta it. Now that you can access them by MRT without breaking a sweat, all you gotta ration is your time and tummy space.

Source
Besides, by taking a train there, you get to save a few bucks to get you a second serving of the Chilli Crab Pasta at Rise & Grind Coffee Co, the photogenic toast The Missing Pan, or the pastries at Carpenter and Cook.

Source
While you're there feasting, check out the vintage furniture and decor items at Carpenter and Cook. From the mantlepiece clocks to the stools you're sitting on, you can buy anything you see in the shop – just ask the staff behind the counter.
Carpenter & Cook
Address: 19 Lorong Kilat, #01-06, S(598120)
Nearest MRT Stations: Beauty World Station
Directions: Take Exit C, walk along Jalan Jurong Kechil and turn right into Lorong Kilat once you reach Bukit Timah Community Centre.
Opening Hours:
Tuesdays – Saturdays: 10am – 10pm
Sundays: 10am – 7pm
Closed on Mondays
Website
Rise & Grind Coffee Co.
Address: 1 Jalan Anak Bukit, Bukit Timah Plaza #L1-CA1, S(588996)
Nearest MRT Station: Beauty World Station
Directions: Take Exit A, turn right past Bukit Timah Shopping Centre and Beauty World Centre, and walk along Jalan Anak Bukit.
Opening Hours:
Monday – Thursday & Sunday 9am to 9pm
Friday – Saturday 9am to 10pm
Website
The Missing Pan
Address: 619D Bukit Timah Road, #01/02-01, S(268724)
Nearest MRT Station: Tan Kah Kee Station
Directions: Take Exit A, walk in the opposite direction away from Hwa Chong Institution. Pass SPC Petrol Station and you will find The Missing Pan.
Opening Hours:
Tuesday – Sunday 10am to 10pm
Closed on Mondays
Website
19. Relax and unwind at Singapore's first Japanese spa
It's not hard to satisfy a Singaporean. All you need is a relaxing shower, a steamy pool to soak in, and a good ol' massage to loosen the tight muscles while sipping on a cup of hot tea. Unfortunately, most of us don't have a bathtub or a masseuse.

Source
At the Ikeda Spa, you get an authentic Japanese spa experience. Think wooden furnishings and muted colors that resemble a legit Japanese onsen. Here, you can enjoy treatments on a special stone bed, or soak in the Outdoor Hinoki Bath imported from Japan. How's that for a relaxing weekend?
It's also the first spa in Singapore with an open-air Japanese Rock Garden!
Address: 787 Bukit Timah Road, S(269762)
Nearest MRT Station: Sixth Avenue Station
Directions: Take Exit A and walk along Bukit Timah Road. Look out for the shop with the wooden facade.
Opening Hours: 1.30pm – 10.30pm daily
Website
20. Be an escape artist

Source
If you ever dreamed of starring in a mystery-thriller, The Escape Artist is where you'll be one step closer to being the next Sherlock Holmes. With various missions and themes for you to choose, complete every puzzle and get out of the alive within 50 minutes. And when you do, be sure to take the glorious selfie that'll prove to your friends how much of a genius you are!
Address: Bukit Timah Shopping Centre, S(588179)
Nearest MRT Station: Beauty World Station
Directions: Take Exit A and find the mall to your right.
Opening Hours:
Monday – Thursday 1pm – 11pm
Friday – Sunday 1pm – 12am
Website
No more getting lost!
The new Downtown Line 2 not only opens doors for commuters to check out a largely unexplored side of Singapore, it also provides new links and interchanges within the MRT network, saving travel time by up to 40%. Say hello to waking up later for school and work!
At the Downtown Line 2 Open House on 5 December, members of the public can see a preview of the new trains and station layout, and participate in activities and games. What's more, get to see our favourite local personalities like Irene Ang and Suhaimi Yusof, and meet the characters of the Thoughtful Bandwagon:
Check out our LTA parody too!
With free train rides from 27 December 2015 to 1 January 2016, and a long list of places of interest, what's your excuse for not exploring the ulu gems of Singapore?
---
This post was brought to you by Land Transport Authority (LTA).
Cinemagraphs by Nevin Lim.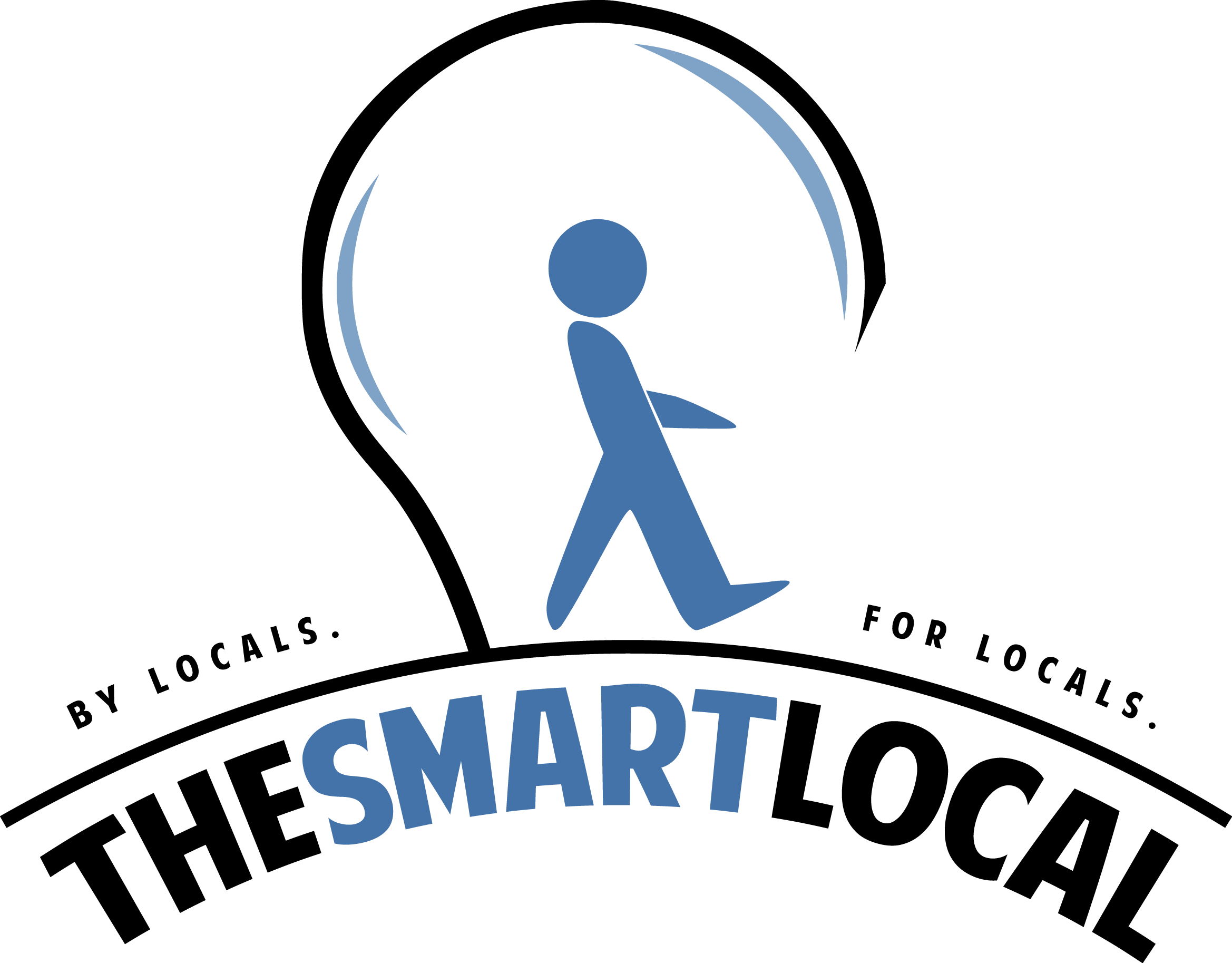 Drop us your email so you won't miss the latest news.