Canned food: underrated ingredients
Canned food get an unfairly bad rep in the kitchen. Mention canned food and most people think of corn and peaches swimming in the sugary or salty water used in steamboat sessions or end-of-meal desserts. Contrary to popular belief, canned food is nothing but boring – there are actually SO many things YOU can make with canned food!
Hosen has picked up the Top Brand Award in this year's Influential Brands Awards in the Fast Moving Consumer Goods category, proving how popular they are among Singaporeans. And although their products are already popular, we went through their inventory to find the most amazing things to help you see Hosen products in a brand new light.
You might not believe this, but once you've read this article, you'll be itching to get your hands on some canned food.
1. Garbanzo Bean Brownies
I know you must be thinking "WHUT?", "EW" but trust me, you can't taste the beans in the brownies at all. I've tried a similar recipe and none of my friends could tell that there were beans inside except comment that it was one amazing fudgy brownie.
These Dark Chocolate Garbanzo Bean (aka chickpeas) Brownies is flourless and dairy free and gluten free. Super healthy for you but your tastebuds won't be able to tell the difference!
Ingredients:
1 can (15 ounce) of HOSEN Garbanzo Beans Chickpeas, rinsed and drained
1 cup cashews, soaked for 1 hour in warm water (discard the water after done soaking)
1/2 cup cocoa powder
1/3 cup pure maple syrup (agave or honey can be substituted)
1 egg
1 tsp vanilla
1/2 tsp baking powder
1/4 tsp baking soda
1/4 tsp salt
1/3 cup dark chocolate chips (optional)
Recipe from My Purple Spoon.
2. Apricot/Peach Puff Pastry Tarts
Rather than just throw canned peaches or apricots into a bowl of ice which – admit it – can be boring at times, why not make these puff pastry tarts which will give a breath of fresh air at the dessert table?
Ingredients:
Sugar
Unsalted Butter
HOSEN Half Peaches in Syrup / HOSEN Sliced Peaches in Syrup / HOSEN Sliced Apricots in Syrup
Ready-rolled Puff Pastry, some plain flour for dusting
Creme Fraiche/ Ice-cream for serving (optional)
Recipe from BBC food recipes.
3. Mexican-Style Black Bean and Corn Salad
The party never ends with this super simple Black Bean and corn salad you can make with canned black beans and canned corn. Refreshing, crisp summer flavors all in one bowl, perfect for any meal of the day!
Ingredients:
1 can of black beans
1 can of HOSEN Sweet Corn Whole Kernel Corn
1/2 green bell pepper
1/2 red bell pepper
2 green onions
1 tbsp minced fresh Italian parsley
2 tbsp extra virgin olive oil Juice of 1 lime 1/4 tsp ground black pepper 1/4 tsp kosher salt
Salads are great for their versatility so mix up those ingredients according to your own preference!
Recipe from Never Enough Time.
4. Roasted Asparagus with Garlic & Parmesan
Reinvent your usual boring stir-fried vegetable dish with this Roasted Asparagus you can make anytime!
Ingredients:
1 pound (450g) of Fresh Asparagus / HOSEN Asparagus in Brine
3 tbsp olive oil
2 Cloves of garlic
1/3 Cup of parmesan cheese
Salt & Pepper to taste
Recipe from The Farm Girl Gabs.
5. Lychee/Rambutan Sorbet
It's always the right time for a chilly confection in the sunny island of Singapore. Make your own with this recipe which uses canned rambutans! You can even try changing it up to using canned longans and peaches. The possibilities are endless!
Ingredients:
1 cup sugar
1/2 cup water
2 tbsp corn or tapioca syrup

4 20-ounce HOSEN Lychee in Syrup / HOSEN Rambutan in Syrup, drained

1 tsp lime juice
1-2 drops red food coloring (optional)
Recipe from girlcooksworld.
6. Grilled Pineapple S'mores
The ultimate party food made even more special with grilled pineapples. Super simple to make especially when you don't have to core and slice a whole pineapple!
Ingredients:
Graham crackers/ digestive biscuits
Chocolate bars
Fresh, sliced pineapple / HOSEN Pineapple Slices in Syrup Whipped Cream
Recipe adapted from SPACESHIPS and LASERBEAMS.
7. Pineapple Upside Down Cupcakes
Now, this is one cake that is hard to find in bakeries which is absolutely a must-bake if you haven't tried it before. It is essentially a butter cake baked with a caramelized pineapple top. You can even switch the pineapples for canned mixed cocktail fruits to see which variation you fancy!
Ingredients
Cake:
2 cans of HOSEN Pineapple Cubes in Syrup
1/3 cup packed light brown sugar
1/3 cup unsalted butter, melted
1 cup all-purpose flour
3/4 cup granulated sugar
1/2 tsp baking powder
1/4 tsp salt
1/4 cup unsalted butter, softened
1/2 cup pineapple juice (from pineapple chunk can)
1 large egg
1/2 tsp vanilla extract
Topping (optional)
3/4 cup heavy cream
2 tbsp granulated sugar
12 maraschino cherries or HOSEN Maraschino Red Cherries
Recipe from Cooking Classy.
8. Corn Muffins
Couldn't stop at one after your first corn muffin from Kenny Rogers? Now you can have the whole batch to yourself!
Ingredients:
1/2 cup butter, softened
2/3 cup sugar
1/4 cup honey
2 eggs
1/2 tsp of salt
1-1/2 cup of all-purpose flour
3/4 cup of yellow cornmeal
1/2 tsp of baking powder
1/2 cup of milk shredded corn from 2 cobs / 1.5 cans of HOSEN Sweet Corn Whole Kernel Corn (adjust according to preference)
Recipe from casaveneracion.
9. Baked Bean Hot Dog Rolls
If you love baked beans, cheese and hotdogs, this is the way to go. So simple you don't even need a recipe! Simply jazz up your usual hot dog rolls with a dollop (or dollops if you wish to) of your favorite canned baked beans, shredded/grated cheese and bake it at 350F until cheese is melted and golden brown. No oven? Put it in a toaster!
Ingredients:
Hot Dog Rolls
Hot Dogs
Shredded Cheese
HOSEN Baked Beans in Tomato Sauce
For a more elaborate recipe, check out this recipe from fourgenerationsoneroof.

10. Cream of Mushroom Soup
Make your own cream of mushroom soup in less than 30 minutes with this super simple recipe which you can make using either canned or fresh mushrooms. Toast up some bread for dipping and you're good to go!
Ingredients:
1 cup regular milk or unsweetened almond milk
1 tspn onion powder
2 tbsp cornstarch
1 tbsp vegetable oil
1/8 tsp pepper
1/2 tsp salt
A pinch of sugar
1 cup of fresh mushrooms, sliced OR HOSEN Sliced Mushrooms
Recipe from BrooklynFarmGirl.
Baking things to new heights
Though I cook and bake a lot, I didn't know that there were so many possibilities of using canned food in recipes! No more expensive bakery food when you can whip up a tasty delight yourself using canned food that is affordable and readily available. Here's to discovering new recipes and to greater kitchen adventures ahead!
About Hosen Group
Hosen's brands have always been synonymous with quality at affordable prices. Product innovation are powered by an experienced management team which has been the engine of growth to our brand portfolio.
About Influential Brands
Influential Brands is a consumer insight driven awards programme which provides a platform for brands to celebrate their achievement; for consumers, businesses and stakeholders to recognise the brands' efforts in arriving where they are today. The study conducted by Influential Brands is purely consumer driven and the Top Brands are selected by consumers through their perception and preference, demonstrating the level of impact and influence of the brands in each consumer's life.
Influential Brands seeks to identify consumer preferences, their behaviours, values and to understand how the ever-changing environment affects consumer experience in the purchase journey. The programme is tailored to enrich the brands' relationship with their consumers through ongoing meaningful conversations and engagement.
For more information, like and follow Influential Brands on Facebook for more updates!
This is part of Influential Brands 2015, where we highlight the most influential brands in Singapore.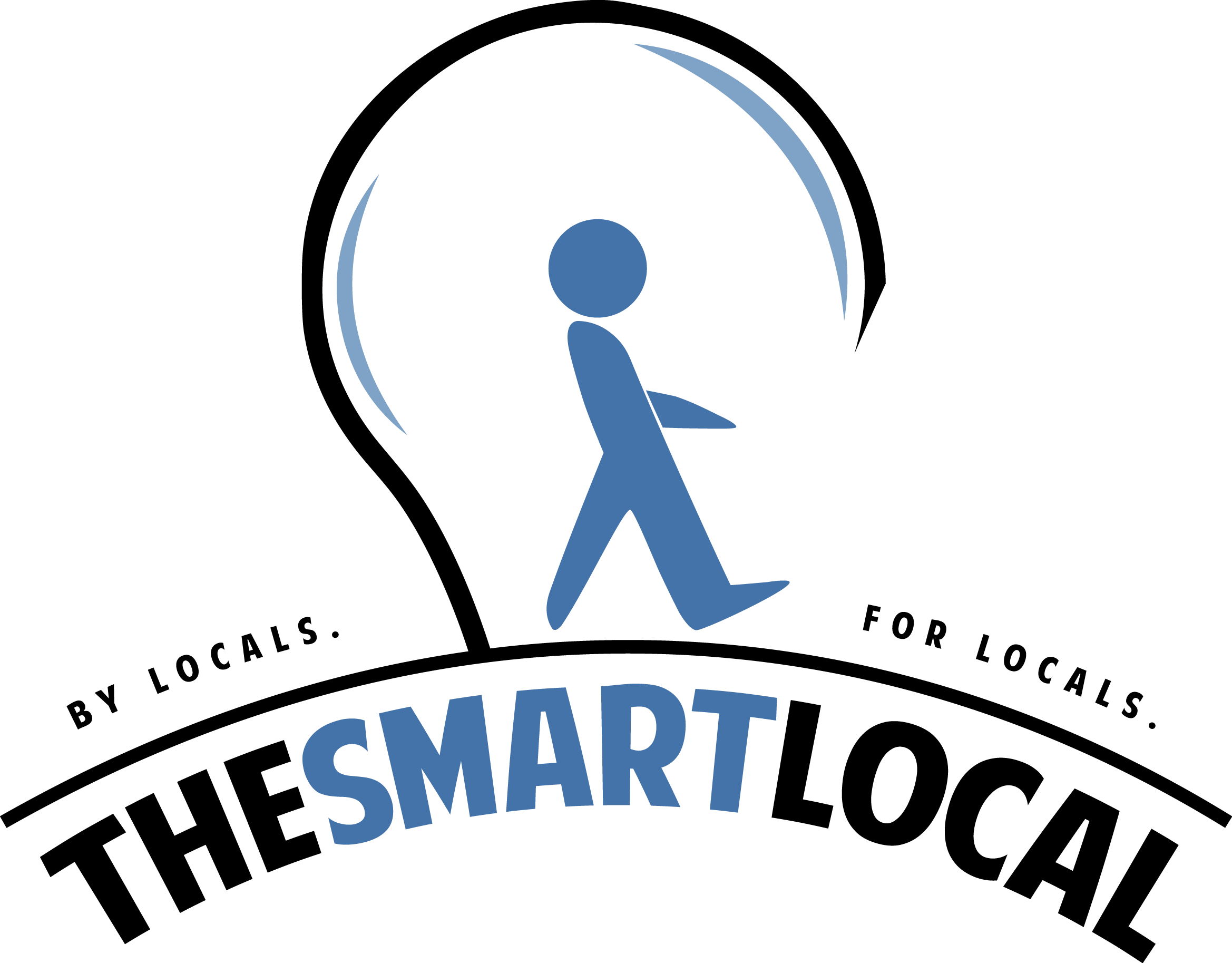 Drop us your email so you won't miss the latest news.