Don Don Donki snacks to buy
---
Japanese snacks are addictive. As much we lap up childhood favourites like Mamee Monster or Hello Panda, they're nowhere near the same league as Tokyo Banana and Hokkaido butter cookies. Instead of hunting high and low for quality pantry snacks, it's easy: go down to a nearby Don Don Donki. 
The aisles here are stacked with Japanese snacks of all kinds, from caramel corn to wasabi crisps – it's Singapore's closest thing to heaven for a snack connoisseur. Since we pride ourselves on being snack experts – that is, we have our very own emergency stash in office, here are 20 best Don Don Donki snacks ranked. And, they're all under $6. 
Prices are subject to change and may vary with individual stores.
You can read more on Don Don Donki in Singapore here:
---
#20: Riska Heart Shape Chips ($1.90)
---
It's no secret that Japan has a fixation for all things kawaii: even their potato chips are shaped like love hearts. Unlike regular potato chips, these Riska Heart Shape Chips ($1.90) are made from a non-glutinous rice to give it an airy crunch. 
Those looking for a light afternoon snack, choose Garlic for a hint of spice – it'll wake you right up with its flavourful garlic seasoning but just make sure you've got a pack of mints for any important meetings after.  
---
#19: Bourbon Chocolate-Covered Potato Chips (from $2.30)
---
Trust the Japanese to come up with this: the Bourbon Chocolate-Covered Potato Chips ($3.90) bears a certain resemblance to Royce's Chocolate Chips but at a much more affordable price. Novelty factor aside, each ridged chip comes dipped with a milk chocolate layer – an easy way to quench both sweet and salty cravings at one go. 
These come in flavours like Cheese Jaga Pizza ($2.30) too, and if you're lucky enough to find, Strawberry White Chocolate.  
---
#18: Asahi Pepper Snack ($2.80) – fried chilli peppers 
---
Not everything's either savoury or sweet – this Asahi Pepper Snack ($2.80) is spicy, made up of pepper slices. It's fried with dough for a satisfying crunch, and also lightly seasoned with salt. Chilli daredevils can try the "Super Demon King" which comes with actual warning signs imprinted on the packaging – it's supposedly made from the highest grade of chilli peppers. 
---
#17: Uha Cororo Gummy ($1.90) – fruit gummies made from juice
---
Trying one of these for the first time will leave you staggered: these Uha Cororo Gummies ($1.90) practically taste like real fruit. And no wonder, since they're 100% made of fruit juice – no artificial sugar is used at all in this. Some of our favourite flavours include Kyoho Grape,  Muscat, and Baked Strawberry. 
---
#16: Aerial Corn Chips ($2.30) – 4-layer chips for max. crunchiness
---
While we have our Calbee Hot & Spicy chips, Japan has their Aerial Corn Chips ($2.30). They might not be much to look at, but by golly, these are some of the crunchiest chips you'd have ever tried. They're cleverly made up of 4 corn layers, so when biting through, you'll be enjoying maximum crunch. 
These come in flavours like Cheddar Cheese, BBQ, and Soy Sauce.
---
#15: Pearl Milk Tea Gummy ($2.90) – BBT in candy form 
---

Image credit: @heyitssharla
Our obsession with bubble tea never fades. So much that we're certain to go gaga over these Pearl Milk Tea Gummies ($2.90), which tastes just like the pearls you suck up from a BBT straw but with a hint of milk tea. These make convenient snacks for all those times you're abstaining from BBT – suck on one of these, instead. 
---
#14: Tobato Caramel Corn ($1.90) – sweet corn bites 
---
Tobato Caramel Corn ($1.90) has been around Singapore for ages, but it's a firm favourite for its caramel-coated corn bites. It's similar to popcorn, but thanks to its sugar coating, has a delightfully crunchy outer. Regular Caramel Corn is by far the most popular flavour, but you can also load up on Choco Crunch, Milk, and Peanut. 
---
#13: Natori Cheese & Codfish ($5.90) – camembert & fish paste sticks
---
Codfish isn't exactly one of our go-to snacks. But with Natori Mixed Natural Cheese & Codfish ($5.90), you'll be grabbing handfuls of these. Since these cheese sticks are made primarily of camembert cheese and dried fish paste, it goes especially well with an ice-cold beer or glass of wine.
---
#12: Tarami Fruit Jelly ($4) – real fruit slices 
---

Image credit: Pailin Boonlong
Although we've all had our fair share of Aeroplane Jelly, Japan's fruit jellies take the fancier route. Take this Tarami Fruit Jelly ($4) with real fruits inside. Our favourites are Grape and Peach – which practically tastes like you're biting down on a fresh peach since it's that juicy. 
---
#11: Umaibo ($5.80) – puffed corn sticks 
---

Image credit: Evangeline Ching
It's not immediately clear what these colourful cylindrical sticks are. Sweet, savoury, who knows? But at a closer glance, you'll see that the Umai Bar ($5.80) is made from puffed corn.

The cat-like mascot you see? Not Doraemon, but Umaemon.
You'll get choice paralysis when browsing, because flavours range from Corn Potage to Chocolate. Take the top pick: Teriyaki Burger, which mixes teriyaki flavours with mayo. 
---
#10: Glico Caplico Cone ($2.50) – ice cream cones that won't melt
---

An "ice cream cone" that doesn't drip everywhere
As much as it looks like an ice cream cone, the Glico Giant Caplico Cone ($2.50) is instead a clever dupe. But it's equally delicious – with creamy layers of Vanilla or Strawberry, swirled in a wafer cone. If you're having a difficult time imagining what the cream tastes like, think of it as cake frosting. 
---
#9: Kameda Crisps Wasabi ($3.90) –  crispy wasabi rice crackers
---
You've got Sapporo and Kirin as some of the world's most popular beers, and that's quite possibly why Japan has so many high-level beer snacks. Instead of regular salted nuts and nachos, they've also got Kameda Wasabi ($3.90), rice crackers baked with the lingering taste of wasabi and soy sauce – the flavours are far from one-dimensional. 
---
#8: Bourbon Cheese Crackers ($5.50) – cream cheese rice crackers
---
Cheese crackers are a classic. And Bourbon Cheese Crackers ($5.50) are no different, with cream cheese sandwiched in between 2 rice crackers. There's a subtle soy sauce flavour coming through, but some like to top these crackers off with their own ingredients – try avocado slices and chicken breast for a healthy snack.  
---
#7: Orihiro Konnyaku Jelly ($2.50) – push-out fruit jellies 
---
In our sweltering weather, we can't ever get enough of snacks that "cool" us down. Orihiro Konnyaku Jelly is a new fave, for its easy push-out pouches and refreshingly fruity flavours like Kiwi, Grapefruit, and Muscat. Plus point: these are made from konjac, a source of dietary fibre. 
---
#6: Cheese Almond ($3.10) – rice cracker with cheddar cheese
---
Now, this is a snack everyone is bound to love. Rice cracker with a dollop of cream cheese and whole almond atop? Yes, please. Known as Cheese Almond ($3.10), this addictive bite-sized snack is not a snack to share – you'll be through the entire pack before you know it. 
---
#5: Calbee Jagariko ($1.90) – crunchy potato sticks 
---
Fact: french fries are delicious. And Calbee Jagariko ($1.90) isn't any different – it's extra crunchy and almost tastes just like the real deal. These potato sticks come in different flavours, including Cheese, Butter, Cod Roe, and weirdly enough, Salad, which holds the flavours of carrot and parsley. 
---
#4: Umai-Wa Corn Rings ($1.90) – flavours like cheese & mentai
---
By now, we've realised that Japanese people have a fascination with all things corn. All their best snacks are made from corn, and Umai-Wa Corn Rings ($1.50) don't let us down. These give a satisfying crunch as you bite down, and come in flavours like Mentaiko, Cheese, and a seemingly healthy Salad. 


And because they're made from corn, there's a natural sweetness that comes through. 
---
#3: Senjaku Happy Paw Gummies ($3.30) – paw-shaped jellies
---
Animal lovers will love these – not necessarily for the grape and orange jelly centres, but for the cutesy packaging. You can pick up different dog and cat designs, ranging from smiley chihuahuas to placid tabby cats. While Grape and Orange are the most common flavours, you can also find Strawberry Milk, Honey Lemon, and White Soda. 
---
#2: Pringles Cup Noodles ($3.90) – sour cream & chives and jalapeno 
---

Image credit: Great Deals Singapore
This is one of the better 2-in-1 combos invented: Pringles Cup Noodles ($3.90), with new-fangled flavours like Sour Cream & Chives and Jalapeno. We've yet to try it for ourselves, but have heard that it packs a flavourful punch. 
---
#1: Cheese Hokkaido Mochi ($4.30) – melt-in-your-mouth rice puffs 
---
Not really a traditional mochi, this pack of Cheese Hokkaido Mochi ($4.30) is filled with rice puffs that are as light as air, flavoured with a cheddar cheese seasoning. Think of it to have a similar texture to cotton candy – believe it or not, it quickly dissolves once you pop it in your mouth. 
---
Bonus: Ipponsugi Pretzel Purple Yam ($9.90) – crispy Okinawa red potato
---
This Purple Yam Pretzel ($9.90) didn't make it to our cut of 20 affordable snacks, but it's worth a mention for its rich sweet potato flavour. These pretzel sticks are typically found only in Okinawa, but you can now find it in the shelves of Don Don Donki – we found ours in City Square Mall's branch. 
---
Don Don Donki Singapore snacks
---
For those who delight in unique potato chip flavours and can't resist tearing into a new bag with each Netflix binge-watching sesh, Japanese supermarket Don Don Donki is a definite must-go. While cutesy cartoon motifs and quirky flavours make these snacks irresistible, it's also the thrill of trying something new – and at the affordable price of under $6. 
---
Photography by Lance Leoh.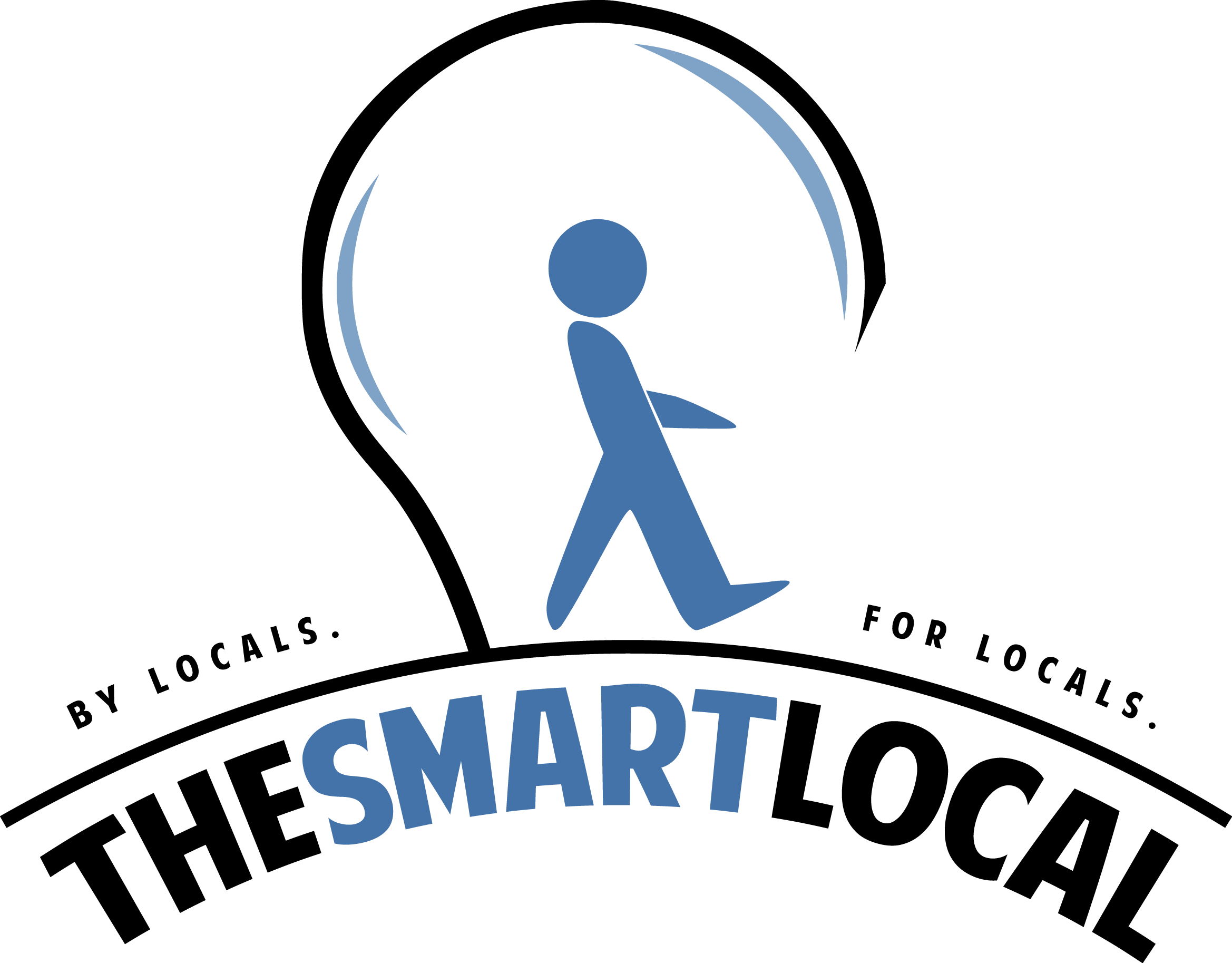 Drop us your email so you won't miss the latest news.