Singapore's sights that aren't coming back
"Show the world what Singapore can be" – Hugh Harrison (Composer), Count On Me, 1986
Since 1986, our nation's been busy building itself to where it can be – a modern and "zhng-ed" Lion City. So on any given day, it's almost certain that you'll come across some form of construction contraption – cranes, bulldozers, to those ominous cement mixers your parents would threaten to throw you into when you were little and naughty.
Your childhood nightmare has since proven to be myth, but the truth is, Singapore sights are fast disappearing with the activities of these menacing machineries. In our teeny weeny country, if something new comes, the old first has to go. And right here are 10 disappearing sights around Singapore, to capture in photos or videos, before they fade into distant memory.
– Buildings –
1. Siglap HDB flats
These were the 4 phoenixes that rose from the ashes after a massive fire in 1962 burnt down 50 attap houses in Kampong Siglap, leaving hundreds homeless overnight. Till now, the 5-story Siglap HDB Flats still standout in a neighbourhood dominated by low-rise landed properties.
But just like the disappearance of the sandy beaches, signs of life has also disappeared with the HDB's selective en-bloc scheme. Residents and store-owners were reluctant to leave and fondly shared how the flats originally overlooked the beach, before reclamation works in the sixties shifted the coastline outward to what is today's East Coast Park.
Thankfully this time residents were not driven out by an indomitable blaze, and have been safely rehomed to make room for the Thomson East-Coast Line.
Siglap HDB Flats
Where: Blk 1-4 East Coast Road, Singapore 450002
2. Ellison Building
In the past, a husband's declaration of affection for his wife was gifting her prime real estate – and in 1924 that's what Isaac Ellison purportedly did for his wife Flora, as he erected the Ellison Building in the midst of the Arab-speaking Jewish Community. Only 3 buildings in Singapore today bear the Jewish Star of David and Ellison building is one of them.
Hard to miss when you're driving down Selegie, Serangoon,Bukit Timah or Rochor Canal Road Source
The building sits at the cross junction of four different roads, where taxi drivers and older folk identify it by its ornate dome-shaped cupolas, and its distinctive orange-green color scheme.
Three units will be demolished to make room for the North South Highway, one of which (237 Selegie Road) bears the historical green "I. Ellison" sign over its entrance.
Ellison Building's still photogenic, even after all these years.
Ellison Building
Where: 235, 237 and 239 Selegie Road, Singapore 188347
3. Pearls Centre
When you think food courts, Food Republic or Koufu usually spring to mind, but Pearls Centre was trailblazing the food court scene of the eighties with a makan space that housed THIRTY food stalls in air-conditioned bliss – it was the hottest lunch spot for the Chinatown office crowds!
We probably remember Pearls Centre for its eclectic mish-mash of shops – travel agencies, hair salons, traditional Chinese medicine shops, KTVs to the infamous Yangtze Cinema. This was where your parents would catch screenings of wuxia and romance films in their dating days, but we knew it better as the place to catch R21 movies.
No matter how Pearls Centre fit into your memories, this is your last chance to catch a glimpse of its exterior and snap pictures, before underground tunnelling works begin for the $18 billion Thomson – East Coast Line, that will span 30 km and 22 stations come 2021.
Pearls Centre
Where: 100 Eu Tong Sen Street, Singapore 059812
4. Park Mall
Unsuspecting explorers might've chanced upon Park Mall on their latte runs at Kith Cafe or the giant 'LOVE' sign right by the mall. You're not too sure what it holds, just that it's the quiet mall opposite Plaza Singapura – but this mall has had its golden days too.
Originally known as Supreme House, Metro department store was its anchor tenant before its rebranding as Park Mall in 1989. It was eventually repositioned as a fashion epicentre, housing an umbrella retailer for leading local indie fashion designers before finally settling as a furniture hub.
You have to head elsewhere now for your premium ergonomic office chairs to imported beds from Germany, because this place is now only good for videos and photos.
Take to the opposite Dhoby Ghaut MRT to strike a pose with it's stripe-y exterior
Redevelopment plans have yet to firm up, but we hear Park Mall will be demolished and redeveloped into two office blocks, with retail stores as well.
Park Mall
Where: 9 Penang Road, Singapore 238459
5. Tanglin Halt/Commonwealth Drive HDB flats
Unbeknownst to many of us, our country's second Prime Minister, Mr Goh Chok Tong's undergraduate home was a flat in 55 Tanglin Halt Road. So when the HDB called to redevelop some 31 blocks along Tanglin Halt Road and Commonwealth Drive, it was time for his nostalgic homecoming.
Built in the early 60s, these flats are one of the oldest in Singapore, brimming with character, old-world charm and shared history.
Cross-country KTM trains would run past these flats and stop at the junction of Tanglin Halt and Tanglin Halt Close, an explanation for the word "Halt" in the road's name.
Residents will soon be moving to the new Dawson developments at Margaret Drive, under the HDB's Selective En bloc Redevelopment Scheme. It might take a bit of adjusting upgrading from these rustic flats to sleek skyscrapers.
Though efforts will be made to preserve the town square that was built in the 50s, the only way to soak in the vintage charm is making a trip down to the neighbourhood now and maybe snap some photos of this sleepy-town.
Tanglin Halt HDBs
Where: 24 to 38, and 40 to 45 Tanglin Halt Road, and 55, 56, 58 to 60, and 62 to 66 Commonwealth Drive.
– Businesses –
6. Traditional "Village"-Style Provision Stores
Growing up, you'd make a gleeful beeline for the provision shop at the bottom of your HDB block to stock up on Super Rings and Push-Pops. So just imagine an entire standalone house dedicated to supplying you with snacks and sundries – what a dream.
Long before the dawn of air-conditioned supermarkets and brightly-lit convenience stores, the residence of Rosyth was Provision Shop owner, Mr. Ang Lu Heng's domain. His trade dates all the way back to the 1960s, head down for a "no-frills" shopping experience and a store that looks very much stuck in time.
Tee Seng Store
Where: 31 Rosyth Road, Singapore 546191
7. Outdoor Kacang Putih Kiosks
Snacking has gotten real sophisticated with nut specialty stores purveying almonds and organic macadamias in every thinkable exotic flavour. But if you're looking for a nutty taste closer to home, nothing quite hits the spot like kachang puteh does.
Back in the 60s-80s, kachang puteh vendors would almost always be found peddling their snacks outside of schools and cinemas. At present, one of the last remaining places to get your hands on that white paper cone of sugar peanuts, muruku or chick peas – is outside Peace Centre.
The stall is owned by the elderly Mr Nagappan Arumugam and is now helmed by his son and daughter
Outdoor Kachang Puteh Stall
Where: Peace Centre, 1 Sophia Road 228149
8. Carnival Game Set Store
Before arcade games like Street Fighter and Smartphone apps like Pokemon Go stormed the young entertainment scene, Mareara Trading held its own as the "Ubisoft" of our parents' generation.
The founder, Mr. Seow Cheng Wee, has been running this one-man-show for 50 years, and the work of his hands have given rise to handmade game sets like dart boards, pinball machines, and even a tic-tac-toe spinoff where players have to throw spongy balls into four adjacent holes to win.
Undeterred by the rise of technology, Mr Seow has launched a Facebook Page to keep his craft from disappearing. Like him on Facebook and show your support!
Mareara Trading
Where: 163 Bukit Merah Central, #03-3571, Singapore 150163
9. Snake Charmers
Third-generation snake charmer Yusof Kassim and his python Mr Bean Source
The first place you'd think to catch a glimpse of a 4-metre python, is the zoo. But here's a little-known fact – you can also get to cuddle up to these reptilians for less by chancing upon one of Singapore's wandering Snake Charmers – one of them's at the Indian Heritage Centre.
Snake charming runs in the family, with tricks of the trades passed down from generation to generation. More than the playing hypnotizing music from the pungi or their superhuman breathing capabilities; this musician also has to bathe, dry, feed and even brush his snakes!
Indian Heritage Snake Charmer
Where: 5 Campbell Lane, Singapore 209924
10. Parrot Astrologers
You might've had your fortune told by a palm-reading fortune teller, or one of those Magic Eight Balls you picked up at Toys'R'Us – but nothing beats the mysticality of a parakeet prediction. The parrot picks from a fortune card from the deck of 27 laid out, and the fortune teller interprets the card to the customer.
Parrot astrologers were made their magical appearance in Singapore as early as the 19th century, and quickly gaining popularity amongst local communities seeking answers to their questions or for auspicious dates for weddings, business openings even soccer bettings.
As for how many of them remain, you can count them with one hand. One of them is Madam Kamala, who's been in the trade for the past 4 decades, after picking up the skill from her mother. Peer into both past and future at a token fee of $5 at her Albert Mall booth, a small price to pay to keep a little piece of history in memory.
Traditional Parrot Astrologers
Where: Albert Mall (cross section stretching from Bugis Village to Bencoolen Street and from Middle Road to Rochor Road)
Save your memories ASAP
"Change is the only constant." And this can be said for anything from dynamic landscapes in Singapore to the way we change our minds about our online purchases from ASOS. The difference is, we can't trade-in the sights of modern Singapore for the disappearing ones the way we can exchange newly-released fashion for ones from an older season.
So before the sights and sounds of old world Singapore fade to gray, immortalize these memories of old in digital form – pictures, videos.
Pixels worth keeping for a lifetime
With so many memories worth documenting in pixels, the next hurdle to cross would be finding a safe and secure place to store them. If you're currently storing your images directly on your computer's internal hard disk, we recommend you look for a backup plan – stat.
Don't leave your life's worth of moments at the hands of chance, you never know when you're going to tip over that glass of water and completely drown your laptop.
Hardy, with a whole lot of storage capacity, and thinner than ever before – the Seagate Backup Plus Ultra Slim has to be the best looking hard drive out there with its platinum silver or gold sheen and its smooth, yet textured interface.
And it's not just a game of looks, the hard disk also pulls its weight with speeds of 120MB/s, and comes with a storage capacity of 1TB and 2TB. Clocking in at just 9.6mm in thickness, you'll hardly feel a difference toting around with this in your bag.
Win yourself a 2TB Backup Plus Ultra Slim
If you're always finding yourself hard-up on storage space for photos of your family holiday – here's your chance to win one of the two 2TB Seagate Backup Plus Ultra Slim hard drives up for grabs.
All you have to do is:
1) Like and share this post on Facebook
2) Comment on the same post and tell us why you deserve to win
Contest ends on 2 December, 2359 hrs so hurry! The contest is valid for Singapore residents only.
---
This post was brought to you by Seagate.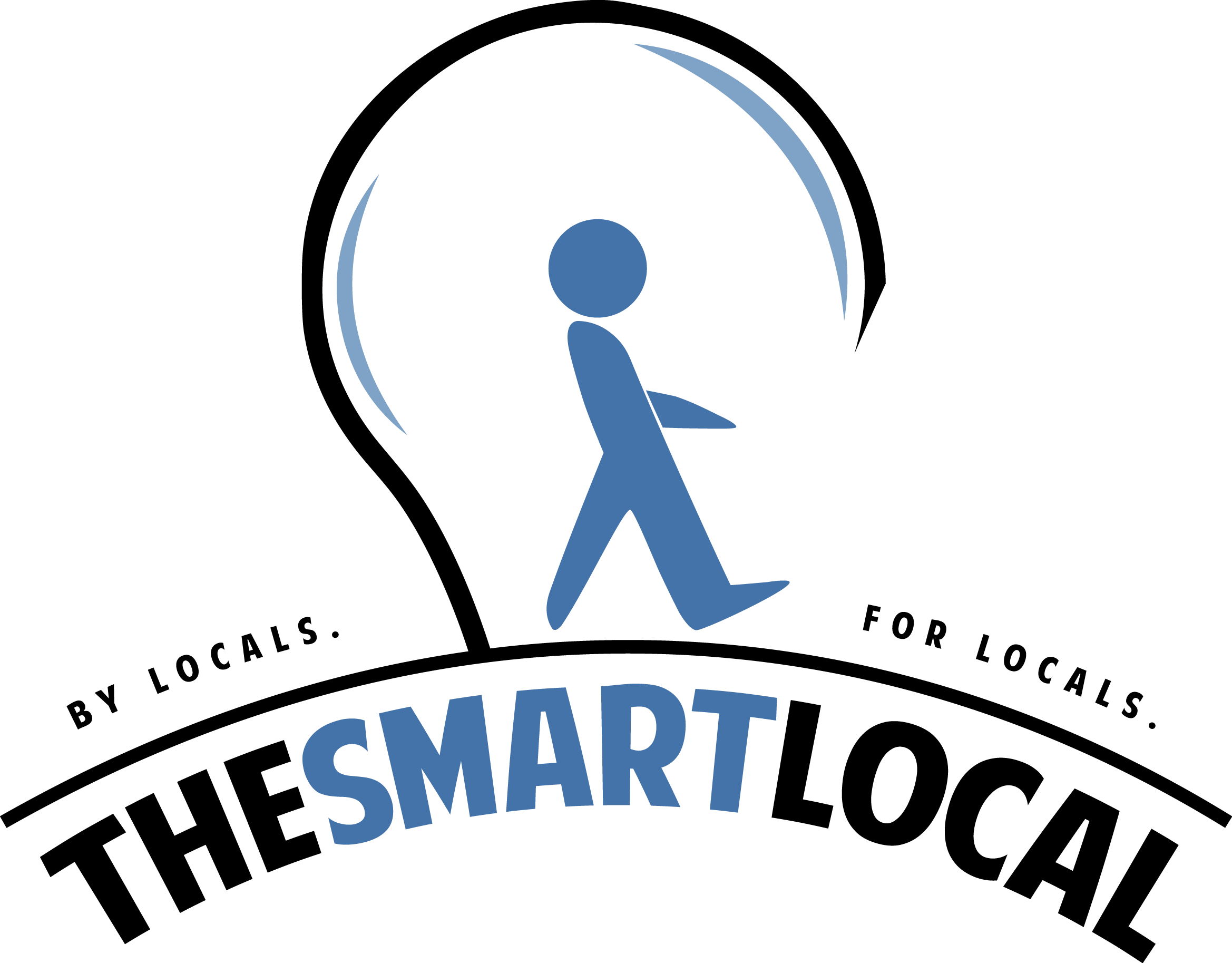 Drop us your email so you won't miss the latest news.