foodpanda promo
---

DBS foodpanda promo
Image credit (clockwise from top left): @delciesdesserts, @eatbooksg, @foodlover83, @mercimarcel
This extended Circuit Breaker has all of us cooped at home till June comes around. Even though we find joy in the littlest things like dalgona coffee and long-lost hobbies, they can't fill the gap for forced-LDR couples and BFFs who are unable to hang out and celebrate important occasions over a hearty feast.
With an array of different cuisines for different occasions like birthdays, romantic e-dates and WFH lunches, the DBS Lifestyle App is also offering cashback of up to $50 on all foodpanda orders. Check out where to order from:
---
1. Merci Marcel – for weekend brunches
---

Image credit: @mercimarcel
For those who are craving their weekend cafe brunches, Merci Marcel is still around for delivery to satiate your tummy. On top of your usual cafe bites like Poached Eggs ($23) and French Toast ($17), you can enjoy French fare from their range of mains.
Online reviews have been raving about the cafe's Ravioles de Royans (from $18) which is a French dumpling pasta that's filled with Tête de Moine cheese. If you're looking for a simpler meal, get yourself the Saucisse de Toulouse ($26), a pork sausage on top of a bed of buttery mashed potatoes.
---
2. Stuff'd – for quick lunch during WFH
---

Image credit: @eatbooksg
When you're living that WFH life, an hour may not be enough to whip up a wholesome meal. In order to make the most out of your day and still delight your taste buds, quick bites paired with fuss-free delivery is a convenient go-to option. With Stuff'd, you can customise filling burritos with toppings like Butter Corn and Couscous, and sauces like Habanero and Honey Mustard. 
If you're game to try something new, you could even give the vegan alternatives to their delish wraps and daily bowls a try – like the Impossible Meat Burrito ($10.30) and the Impossible Daily Bowl ($10.90). For just meat options, score their chicken, beef, and impossible kebabs that are priced from $5.80.
---
3. Pizza Hut – for family get-togethers
---

Image credit: @pizzahut_sg
When you think of family meals out, Pizza Hut is one of the restos that come to mind. Since you can't dine out with your fam, lock in some family bonding in the evening with classic pizzas and sides at home with foodpanda delivery. 
Fork down classic flavours with the fam like Hawaiian and Pepperoni priced from $12. Other than easy-to-share thick-crust pizzas, get these alongside their all-time popular sides. The Wingstreet Snack Box ($16.90) has a mix of both the Sweet 'N' Spicy drumlets as well as the Honey Roasted Wings for an after-meal snack.
---
4. Delcie's Desserts – for birthday celebrations
---

Image credit: @delciesdesserts
It's hard to celebrate your BFF's birthday in Circuit Breaker mode when you're not a master chef in the kitchen and bakeries that are open are currently few and far between. But you can still pick up Delcie's Desserts' cakes through foodpanda to surprise your loved one with. 
What sets them apart from the rest is that they have vegan and gluten-free options that are halal too. For those who want to get rid of that sinful feeling from eating cakes, have a go with their keto-friendly options that are sugar-free! If you love chocolate, their Keto 5-inch Keto Vegan Opera Cake ($101.65) – a French cake consisting of delectable layers of chocolate and coffee – will fit the bill.
---
5. Cafe De Muse – for romantic date nights
---

Image adapted from: @cafedemusesg
A Skype or Zoom date night isn't so bad after all during this Circuit Breaker. Cafe De Muse serves up some atas food at affordable prices, which you can order to be delivered right to your sweetheart's doorstep. This cafe boasts a range from Korean fusion all-day brunch to fancy Western mains. 
The Salmon In The Garden ($25.93) and the Duck Confit ($20.15) are just one of the many options they have available on foodpanda. Treat your bae to some freshly delivered mains, show up to your e-date at your agreed timing, and bon appétit!
---
6. The Roti Prata House – for homely breakfasts
---

Image credit: @foodlover83
Having prata in the morning is a typical local breakfast fix we all know and love. Now, you can have your breakfast or supper staple delivered to you straight from The Roti Prata House.
You'll be spoilt for choice because there's a multitude of roti prata selections (from $1.50), mee goreng (from $5.30) and murtabak (from $8.50) for you to enjoy hawker-style fare without stepping out of your home.
---
7. Subway – for post-workout meals
---

Image credit: @serenetomato
If you're trying to whip your body into shape after constantly snacking during WFH, get Subway as a healthy meal after sweating off those calories. This is also an affordable option to pack on some protein if you're looking to bulk up. 
A good thing about getting their subs for breakfast is that you're able to customise your order to include more lean meats and veggies without skimping on flavour. Healthier options include the Veggie Delite Sub (from $5.40) and the Chicken Teriyaki Sub (from $7.10). Subway also has salads from $7.20 for those who want to opt for just leafy greens.
---
8. Carl's Jr – for movie nights at home
---
Image credit: @carlsjrsingapore
What's different about watching a movie at home versus in the cinemas is that you get to have a feast while you go through your bucket list of movies on Netflix. Reenact a dinner and movie date at home by getting Carl's Jr delivered to your doorstep by foodpanda.
If it's a meal for 2, get an El Diablo Bundle at $22 to enjoy the El Diablo Angus Beef Burger accompanied by the Crispy Chicken Sandwich, Large Fries, and 2 bottle drinks to share. Otherwise, round up the fam's fave a la carte burger orders like the Portobello Mushroom Burger (from $9.90) and the Famous Star Burger (from $7.90) for a dinner spread.
---
BONUS: pandamart – for quick and seamless online grocery runs
---

Shell Select has a Happy 2 set available on pandamart, consisting of 2 microwave meals and a 1.5L drink
Image adapted from: foodpanda
To satisfy your snack and grocery needs without having to step outside your home, look no further than pandamart. With just a few clicks online or through your foodpanda app, you can get a variety of goods ranging from snacks for your Netflix binge session to wholesome groceries for cooking. 
After deciding on which one store you'd like to get your groceries from, cart your products and place your order directly. Then, just wait safely at home till your contactless delivery arrives at your doorstep. It's as easy as that!
---
foodpanda and pandamart delivery options
---
If your home-cooked meals are starting to get monotonous, switch the menu of the day up with these delivery restaurants available on foodpanda during this extended Circuit Breaker.From fast food to accompany late-night Netflix binges to French fare that call to mind cafe hopping, you'll have a meal perfect for every occasion to celebrate in the comfort of home. And if you're feeling inspired to whip up a storm in the kitchen, head to pandamart to get your supply of groceries and cooking ingredients!
---
Get up to $50 cashback on foodpanda orders with DBS Lifestyle App
---

Download the DBS Lifestyle app to get your cashback
With more deliveries ordered through food apps this period, getting up to S$50 cashback with the DBS Lifestyle App is a godsend. From 1st – 31st May 2020, customers who log in to the app can redeem a foodpanda coupon which will give either S$50, S$20, S$10 or S$5 cashback.
Once you've downloaded the app, simply log in with your digibank credentials. Then, tap "Play Game" followed by "Save Coupon" to check out the cashback value you've won. The coupon amount you'll get depends on your past transaction history. A minimum spend of S$50 may be required for you, and coupons are while stocks last.
You don't have to redeem anything or key in any code on foodpanda. Simply order your meals on foodpanda per normal from 1st May – 15th June 2020, and DBS will credit the cashback amount to your card account at the end of the campaign, latest by 15th August 2020.
This way, you don't have to feel guilty ordering food delivery when you're entitled to a cashback coupon on the DBS Lifestyle App. During these challenging times, scoring savings on our meals is something all of us could do with.
---
This post was brought to you by DBS.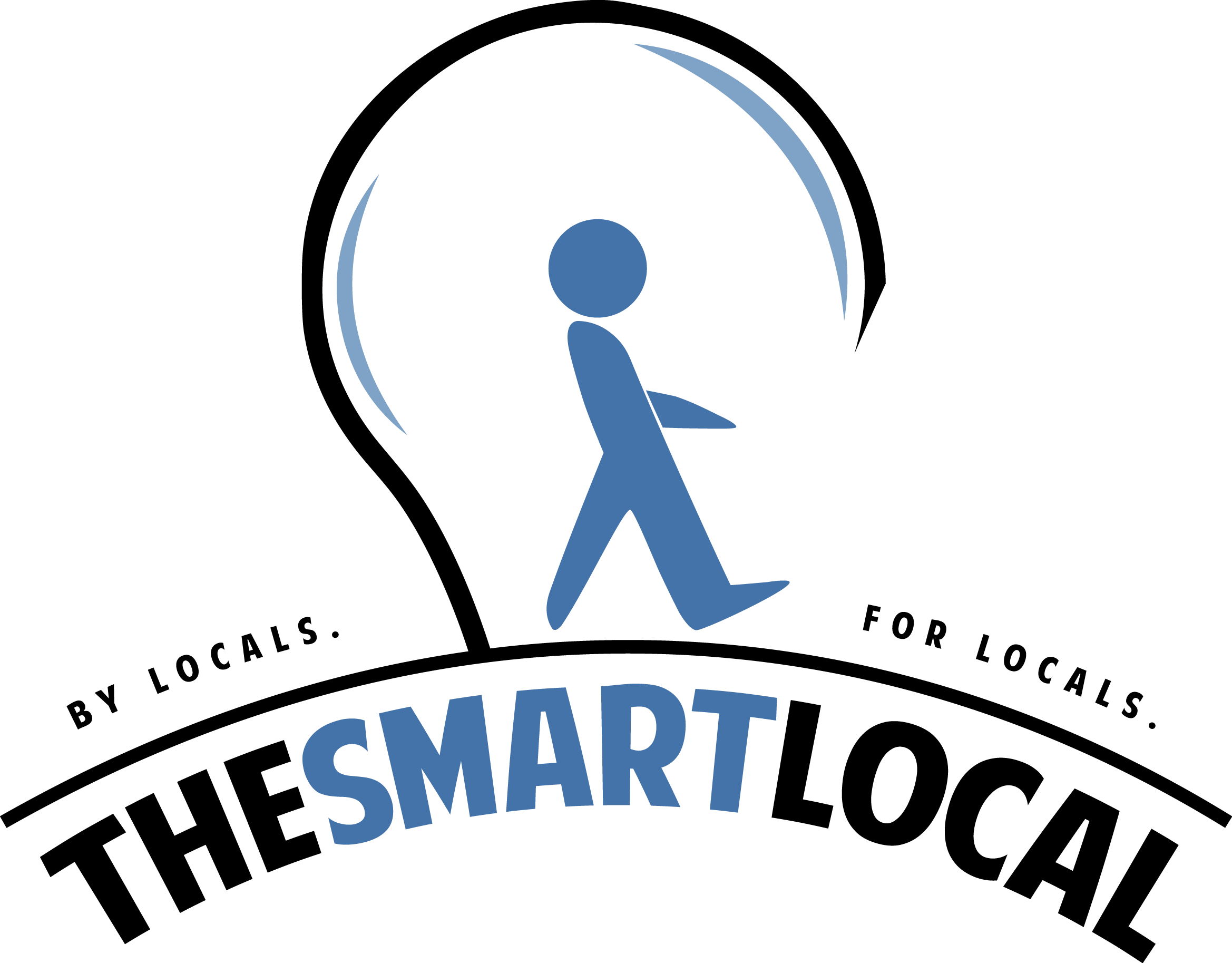 Drop us your email so you won't miss the latest news.