Cheese, Glorious Cheese
Cheese is life. If you're a cheese fanatic, you'll know what I'm talking about. A generous dose of this melty, oozy, ultra-gooey goodness is enough to turn even the worst days around, if even for a moment. This is comfort food of the highest order.
Cheese tastes amazing in almost every conceivable form, and is the perfect building-block ingredient for a hearty, oh-so-delicious meal. Have it dressed down in a simple cheese sandwich, jazzed up in a fancy cheese souffle, or even straight up microwaved on a plate.
Here's a list of 11 insane, utterly drool-worthy cheese dishes you can find in Singapore. Be warned, these dishes aren't like your typical margherita pizzas or cheeseburgers. From traditional cheese-loaded European cuisine to unbelievable twists on the classic Mac & Cheese, this is for all the crazy cheese-lovers out there. Get ready for the ultimate food coma.
1. Cheese Steak Sandwich At Park Bench Deli
Office work is hard. If you're feeling ravenous once lunchtime hits, or you've had a particularly stressful morning and are in desperate need of a pick-me-up, treat yourself to Park Bench Deli's Cheesesteak Sandwich ($16).
It's unassuming name does not do this super-sized sub any justice. Piled with layers upon layers of succulent roast beef slices smothered in molten cheese sauce, Park Bench Deli's take on the Philly cheesesteak is brazen, messy, and oh-so-good.
Park Bench Deli even hollows out their sandwich buns to fully maximize the coveted filling-to-bread ratio, which so many other sandwich shops skimp on. Sink your teeth into this monstrous sub. It'll be more than enough to keep those Monday blues away.
Address: 179 Telok Ayer St, 068627
Opening Hours: Mon – Fri: 7:30AM – 4PM, 5PM – 9:30PM | Sat: 9AM – 3:30PM | Closed on Sun
2. Classic Provoleta, Almonds & Oregano Honey At BoCHINche
The Provoleta is an Argentine classic, made with their trademark provolone cheese that has been grilled till bubbling hot, and eaten with bread. It's traditionally served at Argentinian barbecues before the grilled meat, and now, you can get it right here in sunny Singapore.
BoCHINche's Provoleta, Almonds & Oregano Honey ($18) dish is a plate of pure, cheesy goodness. The sharpness in the stretchy molten Provolone is tampered by the sweet, floral oregano honey, with the almonds adding a wonderful nutty layer to the mix. Dip the crusty pieces of foccacia bread into it, and savour the medley of tastes and textures that play out on your tongue.
Provoleta makes for a great sharing starter, and is a must-order at BoCHINche.
Address: 22 Martin Road #02-01, 239058
Opening Hours: Mon – Thurs: 12PM – 2:30PM, 6PM – 10:30PM | Fri – Sat: 12PM – 2:30PM, 6PM – 11PM | Closed on Sun
3. Seafood Rabokki At Joo Bar
A perfect union between two Korean comfort food classics, "Rabokki" is the portmanteau of ramyum (Korean instant noodles) and tteokbokki (stir fried spicy rice cake). Joo Bar's Seafood Ramen ($22) brings a crazy-cheesy twist to this Korean comfort dish.
Imagine generous chunks of seafood, slippery ramen noodles, and soft, chewy tteokbokki, all stir-fried together in a spicy-sweet Korean stew, and topped with an insane amount of bubbling, molten cheese.
This is sure to slay all Korean food cravings, and is bound to make any cheese-lover swoon. Best devoured while hot.
Address: 5 Tan Quee Lan Street, 188094
Opening Hours: 5:30PM – 12AM daily
4. Old School Mac & Cheese At Little Diner
On a list like this, no one can leave out the good old classic Mac & Cheese.
Little Diner's Old School Baked Mac & Cheese ($16.50) is a no-frills rendition of everybody's all-time-favourite carb-and-cheese dish, but it's by no means standard in terms of taste. The smooth pasta is tossed in an incredible velvety cream sauce, and baked till the cheese is crisp and crusty on the top.
Many places in Singapore are serving their own interesting takes on this grub-worthy dish, from truffle oil to seafood twists. However, sometimes you just need something uncomplicated. Something old school. This is a sinfully delicious dish that's sure to satisfy every Mac & Cheese purist out there.
Address: 789 Bukit Timah Rd, 269763
Opening Hours: Tue – Thur: 1130AM – 3:30PM, 6PM – 10PM | Fri: 11:30AM – 3:30PM, 6PM – 10:30PM | Sat – Sun: 11AM – 10PM/10:30PM (on Sat) | Closed on Mon
5. Mac & Cheese Burger At The Beast
Craving for burgers AND mac & cheese? Deliberate no more. The Beast specializes in Southern comfort food classics, and they have a mind-blowing dish in store for you.
The towering Mac & Cheese Burger ($22) is one creative twist on the classic comfort food, macaroni and cheese. A huge cheese-topped beef patty is sandwiched between two "buns", which are made entirely out of mac & cheese.
They even throw in a generous serving of veggies and sweet potato fries, to make you feel a little less guilty as you wipe out this staggering mash-up. You'll need a knife and fork to tackle this one.
Burgers. Mac & Cheese. Why choose, when you can have the best of both worlds?
Address: 17 Jln Klapa, 199329
Opening Hours: Mon – Wed: 5PM – 12AM | Thu – Fri: 5PM – 1AM | Sat – Sun: 11AM – 12AM
6. Cheesy Sweet & Sour Chicken At Joo Mak
With the recent Korean chicken craze, and the slew of Korean eateries that have opened in its wake, it can be difficult to decide on where to head to for your next Korean chicken fix. Located in the quiet Bukit Timah Plaza, Joo Mak is a hidden gem of a Korean restaurant, with one incredible chicken dish.
Take a break from the usual Korean fried chicken, and try Joo Mak's Cheesy Sweet And Sour Chicken instead. The combination of juicy, tangy chicken tenders and hot, stretchy molten cheese works wonders, and makes for a visually-stunning addition to your Korean spread.
Once the chicken is all gone, slurp up the excess ribbons of cheese with a spoon. No one will judge you.
Address: 144 Upper Bukit Timah Rd, Singapore 588177, #04-01
Opening Hours: 11:30AM – 3PM, 5PM – 2AM daily
7. Chicken Kiev At Happy Chef Western Food
Chicken Kiev is a popular chicken cutlet dish that originates from Eastern Europe. Traditionally made by deep-frying a roll of breaded chicken cutlet stuffed with knobs of seasoned butter, this buttery poultry dish sounds sinful enough on its own.
Happy Chef Western Food takes this to the next level, by replacing the butter in their Chicken Kiev ($10) with generous stuffings of cheese and ham. Slice open this crunchy chicken-and-cheese parcel, and watch the golden cheese lava spill out. Consume immediately before the cheese cools down.
Read Eatbook's review here.
Address: Tai Hwa Eating House, 466 Crawford Lane 190466, #01-12
Opening Hours: 11AM – 10:30PM
8. Cheese Dung Galbi At Nanta BBQ
Cheese dung galbi (barbecued pork ribs) is one of the newest Korean dishes to hit our shores.
At Nanta BBQ, savoury marinated barbequed short ribs ($50+ for sharing) are piled high on the side of a hotplate, which is filled with a pool of sizzling molten cheese. To tackle this towering stack of ribs in true Korean style, scoop the hot cheese onto the pork ribs, and use your chopsticks to twirl the smooth ribbons of cheese around it. The melted cheese is INSANELY stretchy, making this dish incredibly fun to eat.
Address: Goldhill Centre, 175 Thomson Road 307624, #01-175 to #01-177
Opening Hours: 11:30AM – 2:30PM, 5:30PM – 11:30PM daily
9. Mozzarella Fasciata Con Prosciutto At Peperoni
Peperoni Pizzeria's Mozzarella Fasciata Con Prosciutto ($18) is a mouthful, linguistically and literally. This delicious traditional antipasti consists of 2 thick slabs of soft buffalo mozzarella cheese wrapped in parma ham, which is pan-fried till crispy and drizzled with a sweet balsamic reduction.
Slide your knife into this cheese-packed parcel and savor the freshness of the chewy mozzarella, which pairs beautifully with the smokiness of the crispy cured meat.
Address: 7 Binjai Park, Singapore 589821
Opening Hours: Mon – Sat: 12PM – 11PM | Sun: 11AM – 11PM
10. Tomato Cheese Kimchi Pancake At Masizzim
Nope, this isn't pizza.
This popular Korean eatery in 313 Somerset has garnered a huge fanbase of Korean spicy stew-lovers, and they have a selection of tantalizing side dishes as well. The Tomato Kimchi Cheese Pancake ($13) is a Korean classic masquerading as your favorite Italian flatbread, but trust me, this is one level up.
The traditional kimchi pancake is given a punchy Western twist: minced beef, tomato puree and basil is infused into the batter, with the whole concoction bound together by lashings of gooey, stringy mozzarella cheese.
The savory-sweet kimchi-flour batter makes for a lighter, more flavorful base as compared to your usual doughy pizza crust, with the medley of chewy and crispy textures making this dish oh-so-addictive.
You won't be able to stop yourself from munching on more than one slice of this crisp, cheesy fusion pancake.
Address: #B3-02, 313 Orchard Rd, 238895
Opening Hours: Sun – Thurs: 11AM – 10PM | Fri – Sat 11AM – 11PM
11. Grilled Cheese Sandwich @Park Bench Deli
Ending off this list with a bang is another insane creation from the folks at Park Bench Deli.
The Grilled Cheese Sandwich ($14) needs absolutely no introduction. Just marvel at that waterfall of golden cheese oozing out from the crisp, buttery crust, and begin your descent into a cheese-induced coma. This comes with a piping hot bowl of roasted tomato soup, all ready for dunking.
This is grilled cheese in its purest form: Unrefined, simple and outrageously cheesy. That is how it should be done.
Address: 179 Telok Ayer, Singapore, 068627
Opening Hours: Mon – Fri: 7:30AM – 4PM, 5PM – 9:30PM | Sat: 9AM – 3:30PM | Closed on Sun
Craving for Cheese?
Like an itch you can't scratch out, sometimes you're just hit by these incessant cravings for something hot, creamy and unabashedly cheesy, which you can't seem to shake.
Call up your buddies and get down to stuffing your faces, with this guide to the ultimate, next level cheesy comfort food dishes that you can get in Singapore.
Napkins not provided.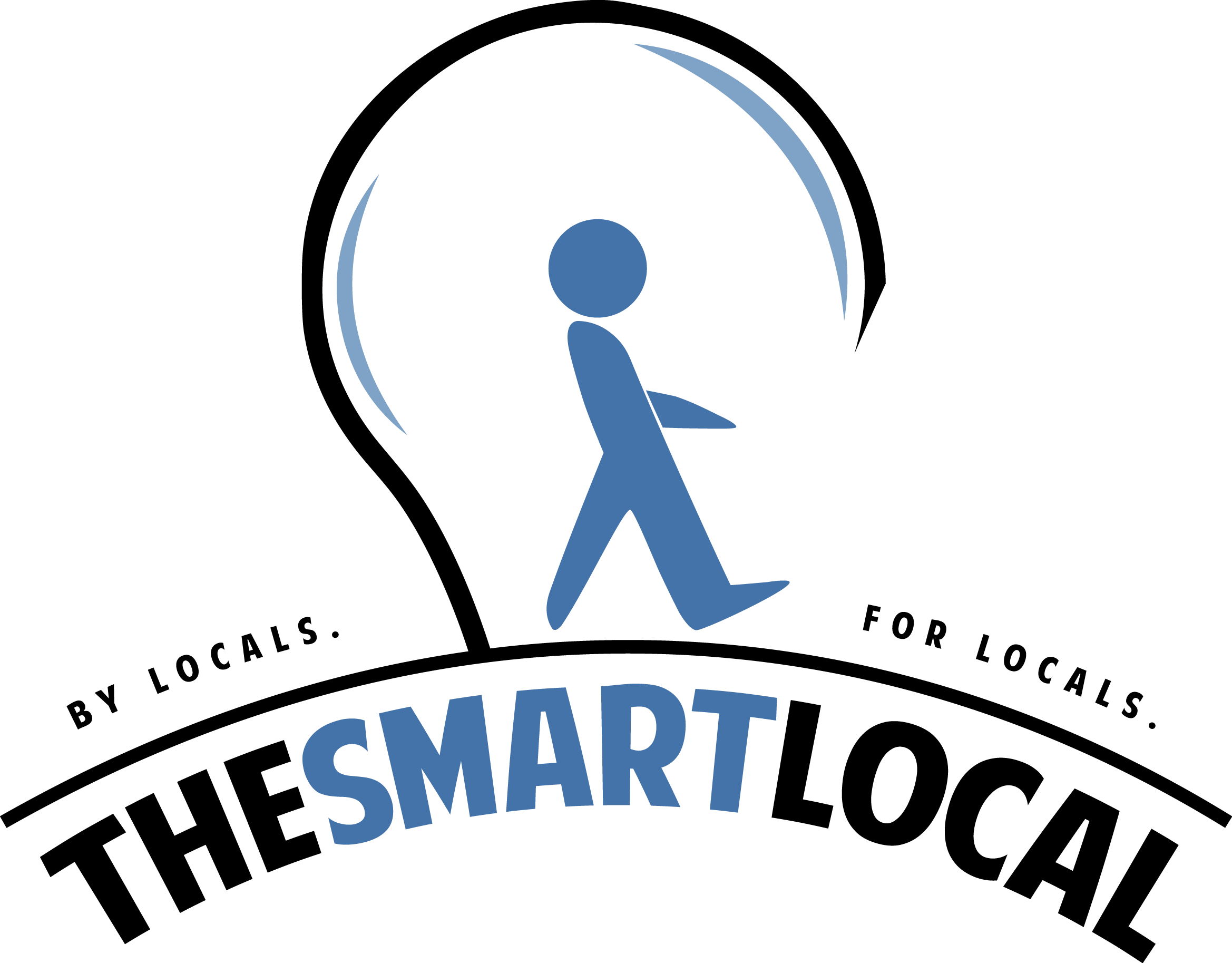 Drop us your email so you won't miss the latest news.