Sales in ulu places for your last-minute CNY shopping
Image adapted from: Supermarketguru
Chinese New Year is fast approaching, and if you haven't had the time to stock up on goodies or ingredients for your reunion dinner, it's not too late.
With these pop-up warehouse sales that offer everything from abalone to bed linen, all you bargain hunters can unleash that inner auntie and grab these goodies at a discount!
1. Far Ocean CNY Warehouse Sale – premium meat and seafood
Steamboat delights like Hokkaido scallop and premium meat cuts like Wagyu beef and Kurobuta pork aren't easily found in your regular supermarkets. So, make a detour to this warehouse in the West, where you can snag them at discounts of up to 50% off.
CNY Steamboat dinner!
Image credit: @j0eyyinstags
Make your reunion hotpot extra special by tossing in some Hokkaido sashimi-grade scallop ($35, U.P. $70). And for those who count their pennies, more perks: enjoy a $2 E-voucher for every $50 spent!
Dates: 3rd – 4th Feb | 10th -11th Feb 2018
Time: 9AM – 1PM and 2PM – 5PM
Address: 15 Fishery Port Road Singapore 619735
Directions: From Boon Lay MRT, take bus 79 and alight 13 stops later.
Website
2.Ribena CNY Roadshow – Ribena drinks with freebies
Image credit: @ribenasg
We all need a drink to wash down those calorie-laden pineapple tarts, and a can of Ribena is just the thing to quench our thirst.
Without artificial sweeteners, flavouring or colouring, Ribena's probably healthier than those soft drinks you guzzle when visiting relatives. It's also packed with Vitamin C which boosts your immunity – great for health-conscious parents who want their kids to stay healthy throughout CNY!
Score these purple beauties at Ribena's 9 roadshows that run from now all the way till 11 Feb. Lug back either a carton of 24 packets or four 6-can packs of Ribena Sparkling to get a free Ribena Trolley worth $29.90!*
Image credit: Ribena
Alternatively, watch out for the lion dance performances. For every carton purchased from the 188 cartons that are available only during the lion dance session, you'll get a Prosperity Bag – a pair of oranges, exclusive Ribena ang bao, and a sure-win spin-the-wheel opportunity.
Dates: 3rd – 4th Feb | 10th – 11th Feb 2018
Full list of roadshow locations and time here. Roadshows are held in major Giant, Fairprice and Sheng Siong outlets
3.Hosen Group Annual Warehouse Sale Clearance – abalone and canned fruits
Image credit: Fortune
One of the most atas and anticipated CNY delights – abalone. Get these and premium delights such as pacific clams from Fortune, a familiar brand under the Hosen Group, for your main meal at the latter's warehouse sale.
After, end off that rich CNY dinner with some cooling dessert, and consider making them with Hosen's iconic canned fruits and canned fruit cocktail – all heavily discounted at their warehouse sale. Those who want a sweet alternative can also go for the Sincero chocolates!
Dates: Till 12th Feb 2018
Time: Weekdays: 9AM – 6PM | Weekends: 8AM – 6PM
Address: 267 Pandan Loop Singapore 128439
Directions: Take bus 285 from Clementi bus interchange and alight at the 8th bus stop (Vejoil Pte Ltd). Hock Seng Food will be just opposite the bus stop.
Website
4. Tong Garden CNY Warehouse Sale – nuts, dried fruits and biscuits
Image credit: @tonggardensg
Just because it's CNY doesn't mean you can't eat healthier. Munch on Tong Garden's salted pistachios and almonds with dried cranberries and feel no guilt – as nuts are known to contain protein and hearty healthy fats.
Pssst..Enjoy 4 packets of sunflower seeds for the price of 3 with their bundle discounts, along with a lucky draw and giveaways!
Dates: Till 11th Feb 2018
Time: 9AM – 5PM
Address: 21 Pandan Avenue #03-08 Singaore 609388
Telephone: 6264 8888
Website
5. Hai Sia CNY Farmers Market – fresh seafood
Image credit: @winsonclarencelau
Hai Sia, translating to 'sound of the sea' in Teochew, will be selling fresh seafood at competitive prices at their CNY Farmers Market. And this festive season, do keep a lookout for their White Rabbit Fish which is also known as 发财鱼, meaning "prosperity fish".
Plus, specially designed Hai Sia red packets will be given out for free! Register for the Farmers Market here.
Dates: 3rd February 2018 | 10th February 2018
Time: 9AM – 12PM
Address: 35A Fishery Port Road Singapore 619743
Telephone: 6264 1356
Website
6. Pin Si Kitchen – frozen food for quick restaurant-worthy meals
Image credit: @pinsikitchen
You may not be a chef, but you can still whip up dishes with standards equivalent of top-notch Chinese restaurants. The secret? Pin Si Kitchen's frozen packages, where you can whip up restaurant-worthy food in the comfort of your own home.
It's easily prepared – all you need is a pot of boiling water to cook their juicy braised pork in 25 minutes, or an air fryer for crispy prawn rolls in 8 minutes. Great for last-minute visitors to your home.
Dates: Till 13th February 2018
Time: 9AM – 6PM
Address: 19 Woodlands Link Singapore 738728
Telephone: 6758 8177
Website
7. Intero CNY Warehouse Sale – bed sheets and bedding with up to 90% off
Image credit: @blerro_bedding
Other than ang baos, one of the most exciting things about CNY has to be the feeling of sleeping on new bed sheets. Getting new bed sheets marks a new beginning, and you can get these comfy Balmain Hotel de Luxe ones at Intero CNY Warehouse Sale for up to 90% off!
Dates: Till 4th Feb 2018
Time: Weekdays: 10AM – 8PM | Weekends: 10AM – 6PM
Address: 4010 Ang Mo Kio Ave 10 Singapore 569626
Telephone: 6458 1938
Website
8. Melvados Factory Sale – signature cakes with free food sampling
Image credit: @melvados.sg
PSA for the sweet-toothed among us: gourmet cake brand Melvados will be serving up their signature cakes like Apple Crumble and Cheesy Brownie, all at 5% off. If you're overwhelmed by the extensive flavours available, there's free food sampling for you to try everything in bite-sized pieces.
Dates: 10th – 15th Feb 2018
Time: Weekdays: 10AM – 430PM | Weekends: 10AM – 3PM
Address: 26 Woodlands Terrace Singapore 738449
Telephone: 63394953
Website
9. Boon Tong Kee – iconic chilli sauce and ginger paste
Our dishes wouldn't be complete without some delicious sauce. Boon Tong Kee Chilli Sauce – which is used in their iconic chicken rice – can be used as a dipping sauce for your CNY steamboat items, while their ginger paste adds a punch of flavour to steamed chicken or prawns.
Dates: Till 11th Feb 2018
Time: 9AM – 5PM
Address: 52 Woodlands Terrace Singapore 738462
Telephone: 9788 1833
Website
10. Guangdong Import and Export – ingredients for yusheng, pen cai and steamboat
Image credit: Guangdong Import and Export Pte Ltd
If you've to make just one stop to get your festive shopping sorted, this warehouse sale is it.
With the wide assortment of snacks, ingredients, canned food and condiments, you'll be spoilt for choice.
Get products for your hampers or goodie bags, ingredients for that customary yusheng, pen cai ingredients such as dried mushrooms, or even steamboat ingredients such as Teochew dumplings or Fuzhou fish balls.
A gentle reminder – do note that they only accept cash!
Dates: 27th Jan – 12th Feb 2018
Time: 9AM – 6PM
Address: 48 Toh Guan Road East #07-119 Enterprise Hub Singapore 608586
Telephone: 6538 2262
Website
Score special CNY deals – everywhere
With so many attractive CNY pop-up sales, we are in for a good treat this lunar new year. Travelling to industrial areas for these hidden warehouse sales may take a little more effort, but such small savings do add up and will keep you well, prosperous in the long run.
But if these lobang areas are just way too inconvenient, a quick tip for you: Ribena's roadshows are scattered all around Singapore, so you can drop by without much trouble, no matter where you're at!
Purple is the new red this CNY!
Image credit: @ribenasg
---
This post was brought to you by Ribena.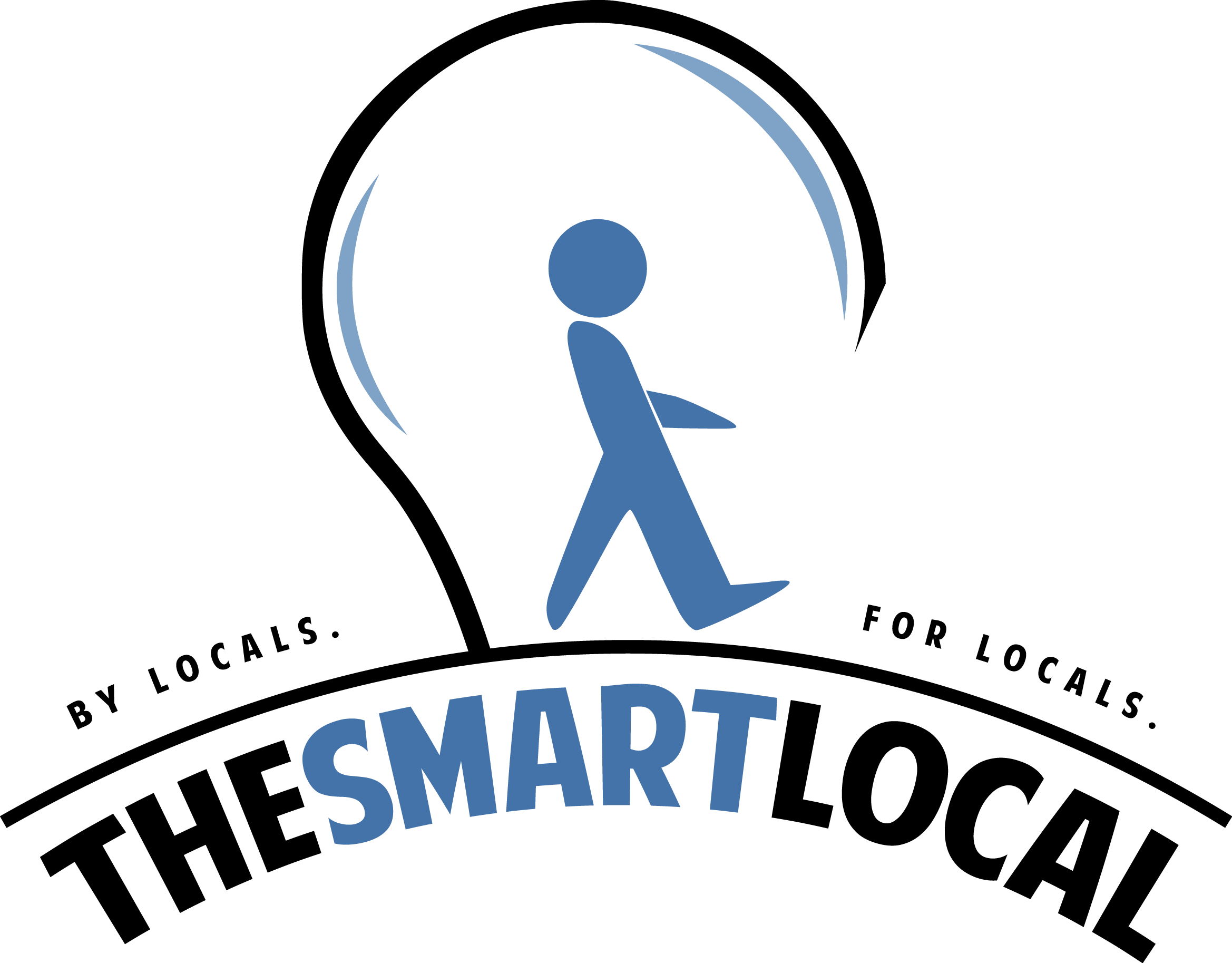 Drop us your email so you won't miss the latest news.