1872 Clipper Tea's flagship store in Singapore
Tea-lovers would know that the best way to enjoy your brew is to be seated in comfort instead of rushing on the go – only when you're fully relaxed can you appreciate the different notes properly. 1872 Clipper Tea recognises this, and has recently revamped their ION flagship outlet to include a new seating space so patrons no longer have to stand around while sipping.
Along with that comes a slew of new menu items to sit down and savour, with an expanded list of tea puffs, tea mocktails, tea lattes and more. We popped by the store to check out these tea-riffic new offerings, and here's what you can look forward to the next time you're there.
P.S.: Read on to find out how to get 1-for-1 drinks here from now till 7 November!
Revamped tea bar at 1872 Clipper Tea
1872 Clipper Tea's newly-assembled cafe space is clean and cosy, with spotless white tables suitable for flatlay food shots. It's a great nook for teatime with your pals, or as a "pit stop" to refuel at in the middle of shopping sprees at Orchard Road.
If you'd like to watch the skilled baristas at work, grab a seat at the bar counter instead where you can see all the action happening – from the brewing of hot teas using the Alpha Dominche steampunk machines, to the dispensing of cold brew tea via beer taps.
Bar counter
The menu has also been made more prominent, so ordering is easy peasy
New menu at 1872 Clipper Tea
– Drinks –
Cold brewed teas at 1872 Clipper Tea are infused with nitrogen and dispensed via beer taps for a creamier, smoother finish, and no other place in Singapore does this at the moment.
Iced Tea Mocktails
From left to right: Lychee Litchi, Zesty Earl Grey, Singapore Sling, Berries Lemonade. All come with fruit slices thrown in for added refreshment.
They don't call this a "tea bar" for nothing. While every alcoholic bar has its star cocktails, 1872 Clipper Tea has its own addictive blend of Iced Tea Mocktails ($4.70). Previously they only had black and green tea mocktails, but the list now includes tisanes, which are teas without caffeine. Pick from the following flavours: Singapore Sling, Zesty Earl Grey, Lychee Litchi, and Berries Lemonade.
Our favourite was the Singapore Sling, which had a full-bodied base of Classic English Breakfast. The other 3 are slightly lighter and would be especially pleasing to those who enjoy fruity flavours. If you're health-conscious, feel free to request for less sugar.
For best flavour, these concoctions are made with cold-brews steeped from 6-8 hours, infused with nitrogen, and poured straight from beer taps. The syrups used in the mocktails are also cooked fresh daily. Check out the bubbly froth at the top of each drink!
Iced Tea Lattes
For something thicker, go for the range of Iced Tea Lattes ($5.80), which are made from scratch in-store in small batches. Tea leaves are cooked directly in milk, before being combined with a super concentrated tea shot, and mixed together to create the aromatic milk teas. Unlike certain bubble tea joints which use milk powder, 1872 Clipper Tea only uses fresh milk.
A bestseller is the Matcha, which has an extremely gao green tea flavour that surprisingly isn't bitter. You're given the opportunity to pour the matcha in yourself for a more hands-on experience – and so you can take Boomerang vids at your own pace if you wish.
Watch the rich green matcha create pretty swirls with the milk
Following its success and that of the Japanese-style Royal Tea, 1872 Clipper Tea has introduced 3 other milky flavours to the line-up: the mildly citrusy Timeless Earl Grey, light and cooling Oolong, and Hojicha, which has a smooth and roasty flavour.
– Food –
1872 Clipper Tea's pastries and cakes are made by Dulcet & Studio, a Japanese cafe known for its desserts. Many of the items you'll find at the tea bar are exclusive to them, and can't be found at the cafe's Liang Court outlet.
Tea Puffs
Step into 1872 Clipper Tea and one of the first things you'll notice – apart from their array of tea – are their rows of colourful Tea Puffs ($3.20 each, 4 for $12) sitting prettily in the display counter. Among the lot are 2 new hues: purple and brown, which are the Passionfruit and Hojicha flavours.
Of course, the older favourites are still around, so you can still take your pick from Earl Grey, Matcha, Rose, and the well-loved Milk Tea which tastes just like the drink but in pastry form.
With a crisp craquelin covering, each puff is chock-full of rich tea-based cream – get ready for it to explode in your mouth the moment you bite in!
Chiffon Cakes
The airy Chiffon Cakes ($6.80) are perfect for a light teatime snack. The Yuzu, Matcha, and Strawberry ones come with a cream-based centre, while the Earl Grey one – exclusive to 1872 Clipper Tea – also has cream cheese and orange marmalade infused into it.
Here's a tip: scoop up a small dollop of cream together with each bite so the myriad of flavours will be evenly distributed. Don't worry about the cream being too heavy, because the spongy texture of the cakes will help balance everything out nicely.
Drizzle the additional syrup over the cakes for added sweetness
Scones
No afternoon tea session is complete without some freshly baked Scones (2 for $6). These buttery goodies are served warm, with clotted cream and strawberry jam on the side – although they're already tasty on their own.
Freshly baked in-store daily
Get 1-for-1 drinks at 1872 Clipper Tea's ION Orchard outlet
Make a beeline for 1872 Clipper Tea's flagship store at ION Orchard the next time you're craving a spot of quality afternoon tea. Everything on the menu is decently priced, and there's a whole range to suit anyone's preferences – from light and fruity, to sweet and floral, and rich and creamy.
Now, here's the perfect opportunity to try their yummy brews: 1872 Clipper Tea is having a 1-for-1 promo on all drinks from now till 7 November 2018, specially for all you TSL readers. This means you'll be getting their Iced Tea Mocktails and Iced Tea Lattes from as low as $2.35 and $2.90 respectively!
Simply flash this article to the counter staff when making your purchase to redeem the offer. Note that the free drink will be the lower-priced item.
You can also shop for over 50 teas in both teabag and loose-leaf form here, if you'd like to sip on your favourite blends at home. Flavours are on rotation for sampling on a daily basis – don't be shy to give them a try! Feel free to also sniff the sample dishes of loose tea leaves for a whiff of their fragrant notes.
Other services are also available upon request, such as gift wrapping and customisation.
The 1872 Clipper Tea Co. flagship store
Address: 2 Orchard Turn, #B4-07 ION Orchard, Singapore 238801
Opening hours: Daily, 10AM-10PM
Telephone: 6509 8745
---
This post was brought to you by 1872 Clipper Tea.
Photography by Thaddeus Lim.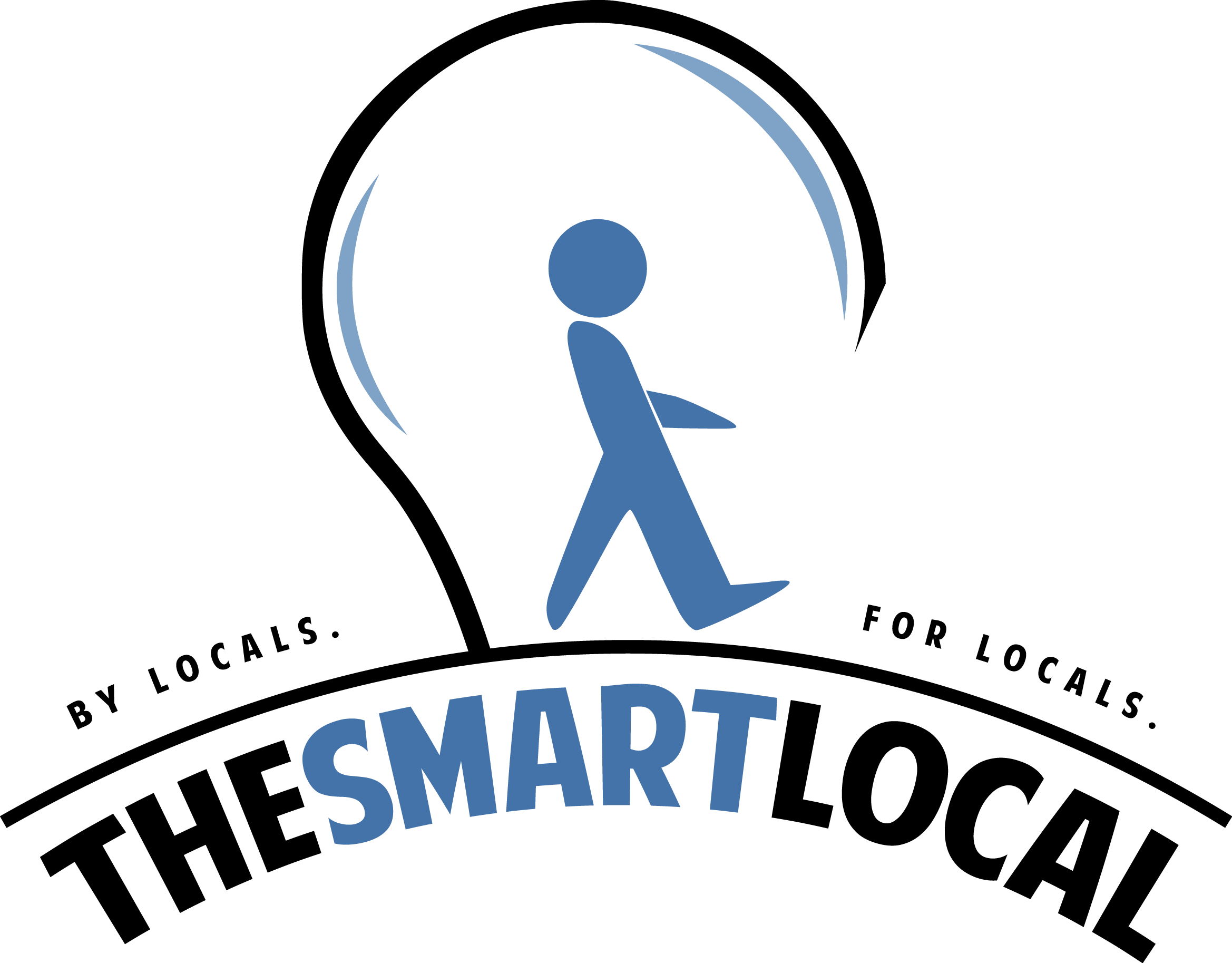 Drop us your email so you won't miss the latest news.