One for every day of Christmas
'Tis the season to be jolly, and to eat and be merry and have loads of Christmas parties. The chances are, you've probably been invited to several by now, and some of them might involve this dreaded seven-letter word.
Potluck.
I'm always at a loss as to what I should bring for a potluck. It has to be something easy to transport, but it also has to be tasty and not look like it got smashed by Santa's sleigh. I could buy something, but that's expensive. Plus, making something yourself just seems so much more genuine. What to do?
Well, we've got your back. Here are twelve recipes you can whip up for the festive season that will make you seem like a kitchen maestro, and you can find all the ingredients you need at your nearest FairPrice.
1. Nutella Brownies
Who doesn't love a brownie? Decadent and delicious, they're everyone's favourite sweet treat and a sure crowd-pleaser. How can you make them even more amazing?
By adding nutella.
These nutella brownies are rich and totally scrumptious, but you know what the best part about them is? You only need three ingredients. Baking has never been simpler.
Ingredients:

1 cup Nutella
2 eggs
10 tbsp flour
Get the full recipe from Instructables.
2. Sausage Rolls
I love sausage rolls. Sausage rolls are a brilliant addition to any party, and are a hit with everyone, young or old. With the use of ready-made puff pastry, these savoury delights look like they took a lot of effort to make… but they're easy-peasy. If you don't tell anyone, no one will know.
Ingredients:
Olive oil
1 red onion, peeled and finely sliced
6 good quality pork sausages
1 handful breadcrumbs
250g ready-made puff pastry
1 egg
Milk
Get the full recipe from Jamie Oliver here!
3. Milo Balls
Jingle all the way to a happy tummy with these delicious Milo Balls. This malt drink we all love takes the form of these truffle-esque treats that will disappear into thin air and into people's bellies the moment you set down the plate.
Ingredients:
1 pkt milk arrowroot biscuits
1 can condensed milk
5 tbsp coconut
6 tbsp Milo
extra coconut and Milo for rolling the balls in
Get the full recipe here! And if you love your Milo, check out our list of 20 recipes for any true Milo fan.
4. Potato Salad
Whether you're going for a picnic or a party, you can never go wrong with a potato salad. This is probably the only salad any veggie hater would willingly eat, and is the perfect side to any dish. Plus, it can survive the outdoors without being refrigerated for a few hours.
The best part about potato salad is that it's so versatile – add in other greens, like lettuce and peas, or throw some fried bacon into the mix for an added salty kick.
Ingredients:
3 pounds waxy potatoes, scrubbed and cut into 3/4-inch cubes
1/3 cup white-wine vinegar
4 scallions, white part minced, green part thinly sliced
Coarse salt
Ground pepper
3/4 cup light mayonnaise
Get the recipe from Martha Stewart!
5. Oreo Rice Krispie Treats
I love rice krispie treats. They're crunchy, they're gooey, and the only thing you need to make them is a large pot and a baking tray.
Up your rice krispie game by adding oreos for a visually arresting contrast of colours, and a totally complimentary mix of flavours.
Here's another suggestion: Try adding some crushed gingerbread cookies for a Christmas twist.
Ingredients:
1/4 cup salted butter
1 large bag mini-marshmallows or regular marshmallows, chopped up
6 cups Rice Krispies cereal
16 oreos, chopped into bits, divided
1 1/3 cups white chocolate chips
Get the full recipe from Cooking Classy.
6. Prosciutto-wrapped Melons
The perfect mix of savoury and sweet, these prosciutto-wrapped melons are the easiest thing to make ever. There is absolutely no cooking required, and it's a refreshing bite to kick off your Christmas feast.
Ingredients:
1 ripe honeydew
2 tbsp very thinly sliced fresh mint leaves
1/2 tsp freshly ground black pepper
2-3 tsp. white balsamic vinegar
200g very thinly sliced prosciutto
Get the full recipe here!
7. No-Bake Gingerbread Cheesecake
No-bake cheesecakes are all the rage, largely because they 1. are easy to make, and 2. make it seem like you put in effort. Give yours a festive twist by using gingerbread cookies and winter spices for a delicious treat that is perfectly Christmas.
Ingredients:
3/4 cup crushed gingersnaps
3 tbsp unsalted butter, melted
225g cream cheese, softened
225g whipped topping, thawed
2-3 tbsp molasses (can adjust for desired flavor)
1/2 tsp ground ginger
1/2 tsp ground cinnamon
1/4 tsp ground nutmeg
1/4 cup confectioners' sugar
Get the recipe from Eat, Drink, Love.
8. Antipasto Skewers
You don't actually need a recipe for this. The usual mix involves tomatoes, olives, salami and mozzarella, but you don't have to play by the rules. Use cocktail sausages and cucumbers, or bowtie pasta and smoked salmon. Mix it up, and make your own antipasto skewers to win the potluck party.
Ingredients:
1 cup cherry tomatoes
1 cup fresh mozzarella balls, small
1 can medium black olives
450g salami, thinly sliced
¼ cup fresh basil leaves
Cheese tortellini
Balsamic glaze, for drizzling
Get the full recipe here.
9. Gazpacho Salsa
The thing about Christmas feasting is that while it's absolutely delicious, it makes you feel like an overfed whale, especially after indulging in that fifth helping of pudding.
Rather than contributing to the slew of rich food available at the festive potluck, whip up a refreshing gazpacho. Chock-full of veggies and an excellent palate cleanser, serve it with chips or toasted bread for a light snack in the midst of all the heavy Yule treats.
Ingredients:
2 cups tomato, diced
½ cup red or green bell pepper, diced
½ cup seedless cucumber, diced
½ cup red onion, finely diced
2-3 cloves garlic, minced
2 tbsp cilantro, minced
2 tbsp extra virgin olive oil
1 tbsp sherry vinegar or red wine vinegar
salt and pepper to taste
Get the recipe here!
10. Deep-fried Oreos
You might have seen these in pasar malams – oreos coated in batter and fried till golden brown. Crispy on the outside, soft on the inside, and all around wondrous, these would be a hit at your next Christmas party.
Here's a tip – use different flavours of Oreo for this dish, and every cookie will be a surprise.
Ingredients:
1 cup pancake mix
2/3 cup milk
1 egg
1 1/2 teaspoons vegetable oil
18 Oreo cookies
Oil (for frying)
Confectioners' sugar
Get the recipe here, or watch this video for full recipe instructions.
11. Luncheon Meat Fries
Forget about truffle fries or sweet potato fries. The real master of the fries world is made out of luncheon meat.
This moreish delight is a sure favourite, and once you lay them down at the table, they'll be gone in a flash. Serve up with a variety of dipping sauces for the perfect party platter.
Ingredients:
Luncheon meat (any brand will do)
Oil
Get the recipe from Oh Bite It!
12. No-Bake Nutella Cookies
The words 'no-bake' are a godsend, and these nutella cookies are the best thing ever. Cookies are easy snacks to nibble on, and these would be an excellent accompaniment to a nice cup of coffee when the party is winding down after all the festivities.
Tip: If you can't find cooking oats, substitute with Rice Krispies or cornflakes. It'll have a slightly different texture, but they'll still be delicious.
Ingredients:
1/2 cup butter
1/2 cup milk
1 3/4 cup granulated sugar
4 tbsp cocoa powder
2 tsp vanilla extract
1/2 cup Nutella
3 cups quick cooking oats
Get the full recipe here!
Be a festive kitchen maestro now!
Whether you're whipping something up for your office Christmas party, or a cosy get-together with your friends, these recipes will definitely serve you well. Get on your way to being everyone's favourite guest by bringing these delicious treats.
The best part about these is that they're incredibly versatile, and here's a secret: you can use them for any potluck party, Christmas or not.
What are you waiting for? Go forth and have the most fantastic potluck ever. Merry Christmas!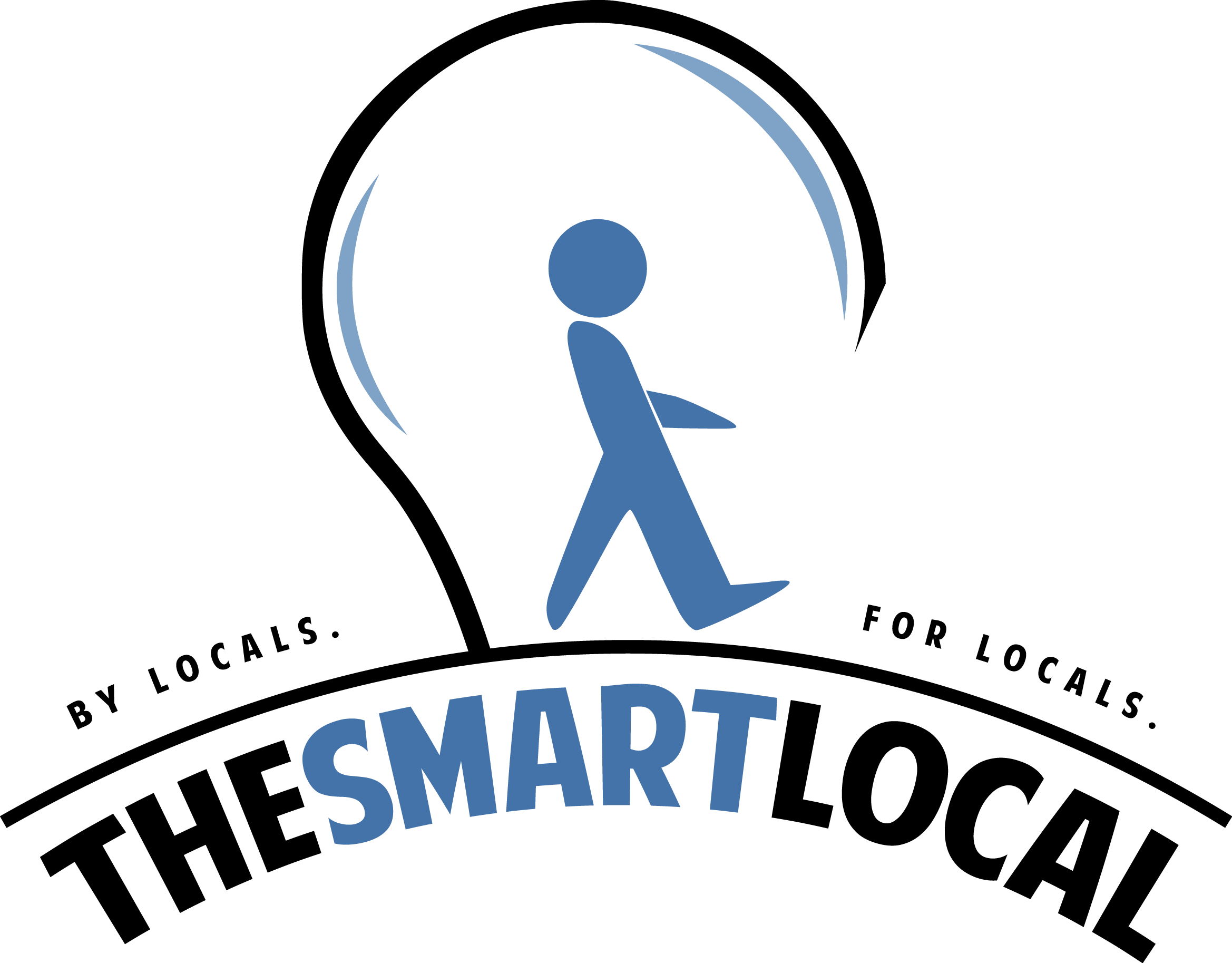 Drop us your email so you won't miss the latest news.