Have you eaten yet?
It is known that Malaysians' favorite greeting is "Have you eaten yet?". Locals in Malaysia love to catch up with each other over meals. With inexpensive yet appetizing food, the mamak has become a popular hangout spot where the local people of all walks of life go to eat and sit together for hours while talking, gossiping and watching football matches together.
While mamak joints can be found all over the region, we've narrowed the list down to our favourite 10 that you should definitely check out when you're in KL!
1. Murni Discovery @ Cheras, SS2
Murni has several other branches around Klang Valley and in KL and is arguably the locals' favorite mamak. Murni even has varied concepts throughout its many branches to suit different demographics of the population. Murni Discovery in Cheras is one of their newly open branches in KL.
This Mamak serves a variety of food ranging from typical mamak food to a remarkable selection of Malaysian favorites & exciting fusion dishes originating from the best of various cultures; as well as Western and Italian food. They are also famous for their list of exotic drinks with peculiar names like I love you and Rubyroot.
Roti Hawaii priced at just RM5.50 is roti stuffed with minced chicken/beef, eggs, sausages & pineapples with mayonnaise dressing. This gives a flavorful twist to the original Indian dish – murtabak.
Believe it or not, Murni is famous for their bowl of Claypot Lou Shu Fen, a typical Chinese dish, priced at RM6.00.
Murni's signature range of colourful juices in jars. In the Memorable Mocktail section – 'I love you' is a recommendable choice, it is a mix of soda, ribena, lemon and lychee.
Address: Cheras Branch – Block A, Jalan Danau Lumayan 1, 56000 Bandar Sri Permaisuri, Kuala Lumpur | SS2 Branch – 53, Jalan SS2/75, SS2, 47300 Petaling Jaya, Selangor, Malaysia.
Opening hours: Cheras Branch – Daily 12pm to 2am | SS2 Branch – Monday 8am to 5pm; Tuesday to Saturday 8am to 5am; Sunday 5pm to 5am
2. Sri Steven's Corner @ OUG, Pandan Indah
Steven's Corner was purportedly the first to start the concept of a 24 hour Mamak in the region, back in 1985. This mamak is often crowded after working hours. As the branch in OUG is situated in a residential area, it is comfortable and calm and definitely great place for the locals to hang out and rewind after a long day of work. The most popular dishes among loyal customers are their Nasi Lemak, Burung Puyuh, Paper Thosai, Cheese Naan and Chicken Chop.
This heavenly dish – Cheese Naan, is flatbread packed with a generous amount of cheese. It is soft, warm and a blessing to our tastebuds. This is not one to miss when you're at Steven's Corner. Feel free to order a double cheese naan if you're up for an extra cheesy treat.
One of their Western best sellers is their Grilled Chicken Chop that comes drenched in gravy and served with a generous helping of fries and coleslaw.
Address: OUG branch – 18 & 18A, Jalan Hujan Rahmat Dua, OUG, Jalan Kelang Lama, 58200 Kuala Lumpur, 58200, Malaysia | Pandan Indah branch – 31-39, Jalan Pandan Indah 1/22, Pandan Indah 55100, Kuala Lumpur
Opening hours: Daily 24hrs
3. Valentine Roti @ Jalan Semarak
You can't miss the 'BEST ROTI CANAI' tagline of Valentine Roti proudly displayed on their signboard. Valentine Roti has a wide selection of Roti Canai and also serves their signature version of roti, capati and tosai. Whether they sell the BEST Roti Canai or not is a debatable point, but their fluffy roti with crispy edges clearly proves that this place undoubtedly serves one of the best roti canai in town!
The Roti Valentine is their signature dish that comes stuffed with sardine, cabbage, onions and chopped chives.
Address: Store No. 1, Jalan Semarak, Opposite Menara Celcom, 54000 Kuala Lumpur, Federal Territory of Kuala Lumpur
Opening hours: Daily 10am to 3am | Closed on Sundays
4. Sri Nirvana Maju @ Bangsar
Situated in 'Beverly Hills of Malaysia' – Bangsar, Nirvana Maju is well known for their fragrant Banana Leaf Rice.
In this mamak-style restaurant, forget about sitting indoors. Tables here are hard to come by as this place is often packed. The locals love to come here because of the cleanliness of the place and the quality of the food. Their most popular dish is their fried bitter gourd that serves as the cherry on top of a wonderful meal.
Address: 43, Jalan Telawi 3, Bangsar Baru, 59100 Kuala Lumpur, Wilayah Persekutuan Kuala Lumpur
Opening hours: Daily 10am to 1:30am
5. Original Penang Kayu Nasi Kandar @ Ampang, SS2
This mamak joint started out as a stall in a coffee shop in Chao Yang SS2 back in 1974 and grew to become one of the most popular mamaks in Klang Valley and Penang. Families love coming here for meals because it appeals to people of all ages.
As its name suggests, this place is famous for their Nasi Kandar. The wide range of vibrantly coloured, spice-laden curry dishes on display at this popular stall – sotong, mutton, chicken, fish, vegetables and not to forget Kerala style fish cutlet, is a majestic sight. Their food is slightly pricey, but it's worth every penny spent.
For a theatrical dining experience, do order the Roti Tisu – At a length of 5 to 6 ft, Kayu Nasi Kandar's roti tisu is one of the longest that is sold in the region.
Address: Ampang branch – No.2, Jalan Wawasan 2/10, Bandar Baru Ampang, 68000 Ampang | SS2 branch – 64, Jalan SS 2/10, SS 2, 47300 Petaling Jaya, Selangor
Opening hours: Daily 7:30am to 11pm
6. Devi's Corner @ Bangsar
Situated right opposite Bangsar Villiage Shopping Mall, Devi's Corner is well known for the quality and variety of food it offers. With its affordable prices and decadent food – nasi lemak, rotis, naan, banana leaf rice, fish head curry etc., this Mamak serves one of the cheapest food in an otherwise affluent neighborhood. Naturally, this place is constantly packed with people.
The craze for Cheese Naan in KL is real and Devi's Corner is famous for their Garlic Cheese Naan. Rich in fragrance and cheesy goodness, this is definitely a mouthwatering treat that wins both in taste and aesthetic appeal.
To end your meal on a high note, order the satay. The meat is succulent and will leave you wanting more.
As for the Banana Leaf Rice spread, Devi's Corner is famous for their crab curry and chicken varuval, which makes a superb combination with the rice and spiced condiments.
Address: 69, Jalan Telawi 3, Bangsar Baru, 59100 Kuala Lumpur, Wilayah Persekutuan Kuala Lumpur
Opening hours: Daily 24hrs
7. Nasi Kandar Pelita @ Ampang
Nasi Kandar Pelita has a rich history behind the popularity they experience today. They started out at a small coffee shop at Taman Chai Leng, Perai, Penang back in year 1995 and eventually grew into a multi-million Ringgit Malaysian international operation with over 20 branches in KL, PJ, Perak, Penang and even in India.
Nasi Kandar Pelita was the first to introduce 'Kuah Campur', a specialty that has given Pelita's nasi kandar its unforgettable taste.
A plate of fish, sotong, salted egg, vegetable and rice, reasonably priced at RM18.50, will leave you with a hangover from the goodness of the spices and appetizing side dishes.
The Kari Kepala Ikan or Fish Head Curry is a signature dish in Pelita and definitely a must-try if you're visiting!
If you're feeling peckish and looking for a good supper, their maggie mee goreng is what you're looking for.
Address: 149, Jalan Ampang, 50450 Kuala Lumpur, Wilayah Persekutuan Kuala Lumpur
Opening hours: Daily 24hrs
8. Al- Barkath @ Bukit Jalil
Al Barkarth is infamous for their huge crowd. This Mamak is open all day and is typically lively at night. This is also a popular spot amongst nocturnal youngsters who like to lepak and shisha with their friends over hot gossip and football matches. It's very likely that you will bump into a friend or two here if you study or work around Bukit Jalil.
The Sup Kambing a must-try when you're at Al-Barkath, along with their tandoori chicken that is practically bursting with flavour.
Address: 1, Jalan 16/155C (te), 57000 Bukit Jalil, Kuala Lumpur
Opening hours: Daily 24hrs
9. Restaurant I.V @ Port Klang
The slogan of Restaurant I.V reads 'Only The Best', and indeed this Mamak serves nothing but the best. This place is always packed with people, with crowds coming in as early as 7am for breakfast.
Garing Roti Canai. The Roti Canai served here is almost greaseless, light, airy and crispy. Paired with dhal and a cup of Teh Tarik, this Malaysian breakfast is a great start to a wonderful morning.
Address: No 117, Jalan Pandamaran Jaya 62, 42000 Pandamaran Jaya, Pelabuhan Klang, Selangor
Opening hours: Daily 5:30am to 5pm
10. Bumbung Nasi Lemak @ Seapark SS21
Just a short drive away from the bustling city – Bumbung Nasi Lemak in PJ is the talk of the town, and is famous for their Nasi Lemak as the name of the place suggests.
This mamak stall resides in the alley of the street, and is flooded with people every day. The crowd starts coming it at about 6:45pm, so be sure to get there before that or else you'll have to wait very long for your food.
Bumbung Nasi Lemak – This dish of fragrant coconut rice with sides of sambal, roasted peanuts, sambal, fried Ikan Bilis, sliced cucumber and crunchy fried chicken has successfully won the hearts of many local residents.
The Mamak's loyal patrons includes the nearby residents and even those who come all the way from Klang, Kepong and Cheras. This Nasi Lemak here is worth the journey as you will be driving home with a very satisfied stomach.
Address: Jalan 21/11b,, 46300 Petaling Jaya, Selangor
Opening hours: Daily 6pm to 12am
Eh, Mamak lah!
To many Malaysians, mamak is a big part of our culture. It has given our country a unique identity and way of living. The Mamak lifestyle has not only satisfied our gastronomic desires with its endless selection of rotis and other Malaysian favorites; it has also brought locals from all walks of life together.
Where are some of your favourite mamak haunts? If we've missed them out in this list, do let us know in the comments section below!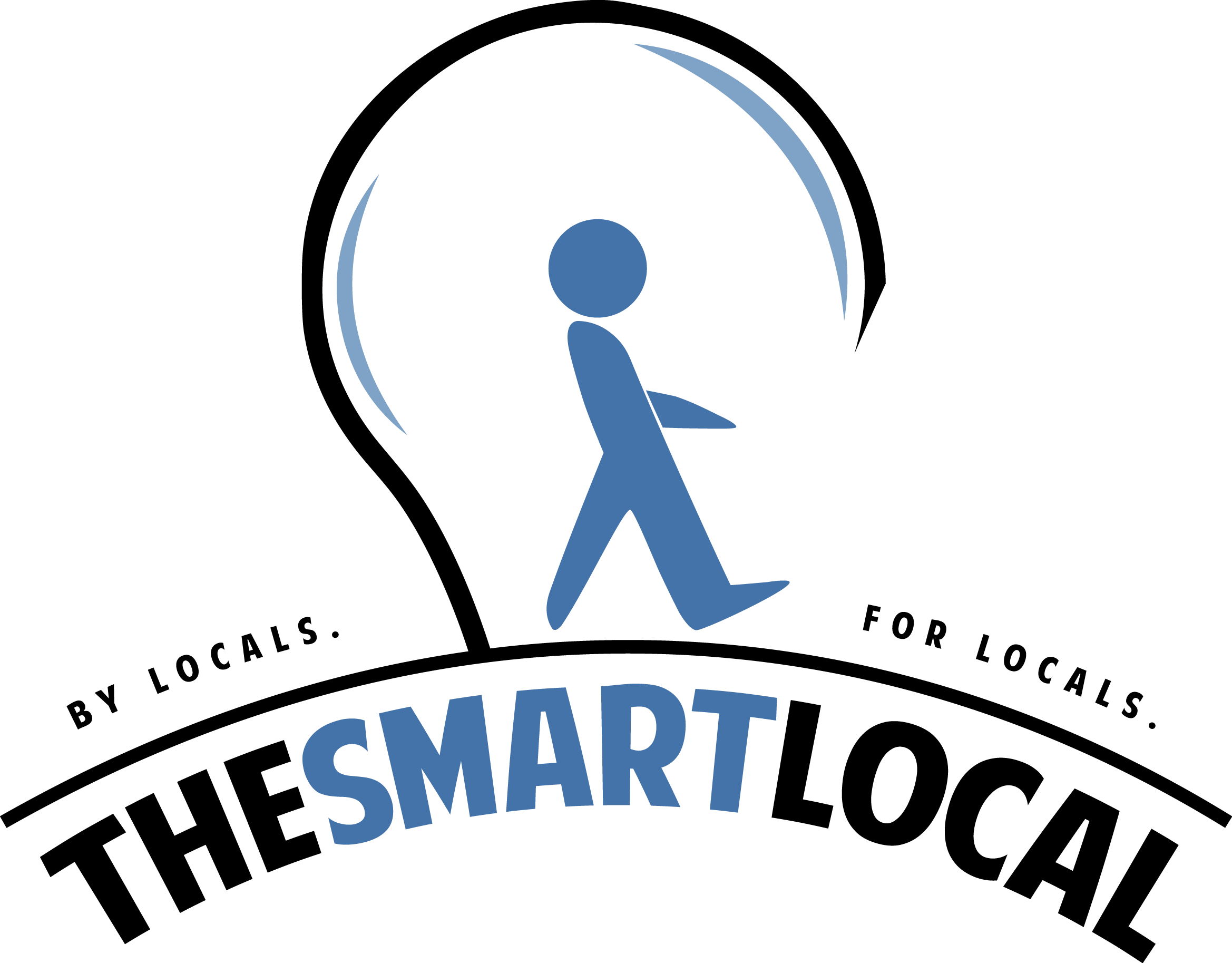 Drop us your email so you won't miss the latest news.