ChopeDeals Festive Foodie Sale 2021
---
As Singaporeans, there are two things we all have a strong affinity for: tasty food and massive sales. Combine both and you'll have an immediate hit – there's nothing we like better than F&B deals to celebrate the festive season. 
On 9th December 2021, the best food joints in Singapore will be coming together for the annual ChopeDeals Festive Foodie Sale. Not only will we be scoring for 1-for-1 mains, $1.50 bubble tea and 30% off buffets, but this sale also includes deals from all our favourite spots like Dumpling Darlings, HANJIP Korean Grill, Wooloomooloo Steakhouse and Vatos Urban Tacos.
P.S. Read on to find out how to get up to $20 ChopeDeals discount codes – by doing so, you'll stand a chance to win AirPods and a Dyson Hair Dryer too! 
---
– 1-for-1 mains –
---
When dining out, there's nothing more enjoyable than 1-for-1 mains to know that we're getting our money's worth. With the Festive Foodie Sale, restaurants like Hopscotch and Wooloomooloo Steakhouse will need to be booked fast since we'll be enjoying lobster linguine and USDA prime ribeye at a fraction of the original cost. 
---
Hopscotch – Wagyu burgers & lobster linguine
---

Image credit: Hopscotch
Known for both its cocktail lineup and quality food, Hopscotch is a casual bar that you'll be flocking to for a fun night out. Here, their mains are delectable with the likes of Chilli Lobster Linguine, Hopscotch Wagyu Burger and Guinness Beef Bourguignon. They've got the two branches: one in Gillman Barracks, and the other in Capitol. 
Use ChopeDeals to get 1-for-1 mains at $30.80 nett, available from Sunday to Thursday. 
---
Wooloomooloo Steakhouse – Five-course meal with lobster & ribeye steak
---

Image credit: @eatwhatpostwhat
There's nothing more satisfying than a perfectly seared steak when hunger pangs strike. Through ChopeDeals, you can score a 1-for-1 five-course meal ($197.74 nett) at Wooloomooloo Steakhouse – a solid choice, with their specially imported Australian beef. The meal comes with the full works: everything from Sauteed Slipper Lobster to Black Australian Grain Fed Ribeye. 
Use ChopeDeals to get 1-for-1 five-course meal at $197.74 nett.
Otherwise, you can also visit these restaurants which are also offering 1-for-1 mains through ChopeDeals:
Shinsho Ramen:

1-for-1 All Day Mains ($21.10

nett

)

Ginett Restaurant & Wine Bar:

1-for-1 Mains ($21.18

nett

) & 1-for-1 Premium Mains ($40

.01 nett)

25 Degrees:

1-for-1 Signature Burgers ($16.47

nett

)

Shrimp Prawn Seafood:

1-for-1 Signature Steelpot Vermicelli ($18.60

nett

)
---
– Up to 50% off cash vouchers –
---
With ChopeDeals offering up to 50% off cash vouchers, you can be sure that we'll be spending the festive holidays dining out as much as we can. Shared platters of tacos and nachos from Vatos Urban Tacos or a fancy eight-course omakase at Sushi Jiro, these restaurants are undeniably value-for-money. 
---
Vatos Urban Tacos – 50% off Korean fusion tacos
---

Image credit: @vatossg
No need to penny-pinch at Korean-Mexican joint Vatos Urban Tacos, when you can use a 50% off voucher from ChopeDeals. A must-order is their tacos – their fusion influence is made apparent with flavours like Galbi Short Rib (from $16) and Korean Pork Belly (from $13). 
It's also worth ordering up sharing plates like Nacho Mama's Nachos ($29) that come with generous toppings of queso cheese, guacamole and hot sauce. 
Use ChopeDeals to enjoy 50% off these Korean fusion tacos.
---
Chong Qing Grilled Fish – 30% off spicy grilled fish
---

Image credit: @samanosuke
While several grilled fish restaurants have opened their doors over the past few years, Chong Qing Grilled Fish is one that's left its mark – they have outlets in Upper Thomson, Bugis and Chinatown. 
There's a variety of fish to choose from, ranging from the more tender Sea Bass (from $32) to the delicate Marble Goby ($48). Their most popular flavour is easily Spicy Fragrant, but you can also choose from others like Fermented Black Bean and Mushroom Herbs. 
Use ChopeDeals to get 30% off at Chong Qing Grilled Fish.
Using ChopeDeals, you can also score 30% off at these restaurants:

Dumpling Darlings:

30% off All Day Cash Voucher

The Coffee Academics:

30% off All Day Cash Voucher

Sushi Jiro:

30% off All Day Cash Voucher

Man Fu Yuan:

30% off All Day Cash Voucher

Tonito Latin American Kitchen:

30% off All Day Cash Voucher
---
– $1.50 BBTs and 1-for-1 coconut shakes –
---
Our love for bubble tea and coconut shakes comes as no surprise – we need a cool, refreshing drink in this humid country. While this might seem as an expensive habit, Chope is offering $1.50 bubble tea and 1-for-1 coconut shakes so we keep well-hydrated. 
---
CocoBoss – OG coconut shakes & cold brews
---

Image credit: @cocoboss.sg
An ice-cold coconut shake from CocoBoss is an immediate thirst quencher. While they've only recently opened their first stall in Marine Parade earlier this year, they've already made a splash with their OG Coconut Shake. They do other flavours well too, blending coconut with Matcha, Salted Caramel and even Avocado for an ultra creamy concoction. 
There's also a Cold Brew for those who need a caffeine pick-me-up. 
Use ChopeDeals to get a 1-for-1 regular-sized coconut shake at $6.90 nett.
---
Yan Xi Tang – Yan Xi Palace-inspired milk tea
---

Image credit: @im.hungry.aga1n
We all binged Yan Xi Palace, and now, there's even a BBT shop that's been inspired by the makings of this Chinese period drama. At Yan Xi Tang, the must-try is the classic milk tea – it's fragrant with the scent of tea leaves, just like how Chinese tea should be. 
Use ChopeDeals to get their Golden Pearl Milk Tea, Milk Tea or Jasmine Milk Tea for $1.50 only. 
By using ChopeDeals, you can also get discounts on these other drinks and desserts:
Tofu Magician:

1-for-1 Signature Soyamilk Tea ($6.90 nett) & 1-for-1 Bobo's Yoghurt Tea ($4.50

nett

)

Sweet Hut Dessert:

1-for-1 Dessert All Day ($9.90

nett

)

Churreria La Lola:

1-for-2 Xuxos (Stuffed Churros, $8

nett

)
---
– Buffets from $13.10 –
---
Good food is already our weakness, but cheap buffets? You'll be hard-pressed to find a person who doesn't go gaga over buffets – especially priced at an affordable $13.10 nett. We can get a 1-for-1 dinner buffet or 30% off cash vouchers by using ChopeDeals, but whichever it is, we'll be coming with an empty stomach to these buffets to get the most bang for the buck. 
---
90 Minutes – Korean tteokbokki hotpot buffet
---

Image credit: @madyums
It's a timed buffet over at 90 Minutes, and you got it – you have just 90 minutes to finish up a hearty tteokbokki hotpot. You've got free-flow everything here, from tteokbokki to pork belly. There's even a selection of fresh seafood, like sliced abalone, fishcakes and crabsticks. 
While waiting for your hotpot to start heating up, you can also order up already-cooked items like Korean Fried Chicken and Eomuk (fishcake skewers). 
Use ChopeDeals to get 30% off the lunch buffet or a 1-for-1 weekday night buffet.
---
StraitsKitchen – Chinese, Indian, Malay & Peranakan food
---

Image credit: @nayleeeee
As a halal-certifed buffet in Grand Hyatt, StraitsKitchen is one that's lauded for its mix of various cuisines. You'll find Chinese, Indian, Malay and even Peranakan food here – we're certainly impressed with the range. Your plate will be filled with the likes of Murg Maghani (butter chicken), Wok-Fried Carrot Cake and Gado-Gado Salad.
Use ChopeDeals to get 30% off the dinner buffet. 
You can also use ChopeDeals to get up to 30% off these other buffets:
Lime Restaurant:

20% off A La Carte Buffet

Melt Cafe:

30% off All Day Cash Voucher

The Buffet M Hotel:

30% off Off-Peak Voucher
---
Restaurant discounts with ChopeDeals
---
Dining regulations might be all over the place, but as of right now, we can enjoy a meal out with up to five people. And with ChopeDeals Festive Foodie Sale on 9th December 2021, we'll be doing just that – all while cleverly using their many F&B discounts and promos to best enjoy the festive season ahead.

Screenshot taken from Chope
Besides 1-for-1 mains and 50% off cash vouchers, we can also look forward to flash deals where we can score heavily discounted deals from as low as $1. Make sure to set your alarms for 12PM, 6PM and 9PM since there'll be limited deals available – it's certainly worth it when they're featuring restaurants like Lobster Air, The Assembly Ground and Takeshi-san. 

Image credit: Chope
Also, be sure to check out the Chope App (Chope on iOS | Chope on Android) between 6th – 8th December since they'll be holding their Sure-Win Lucky Dip where you can score up to $20 in discount codes – so you can save even more during the sale. Plus, you might also win Apple AirPods and a Dyson Supersonic Hair Dryer too. 
---
This post was brought to you by Chope.
Cover image adapted from: @madyums, @cocoboss.sg, @vatossg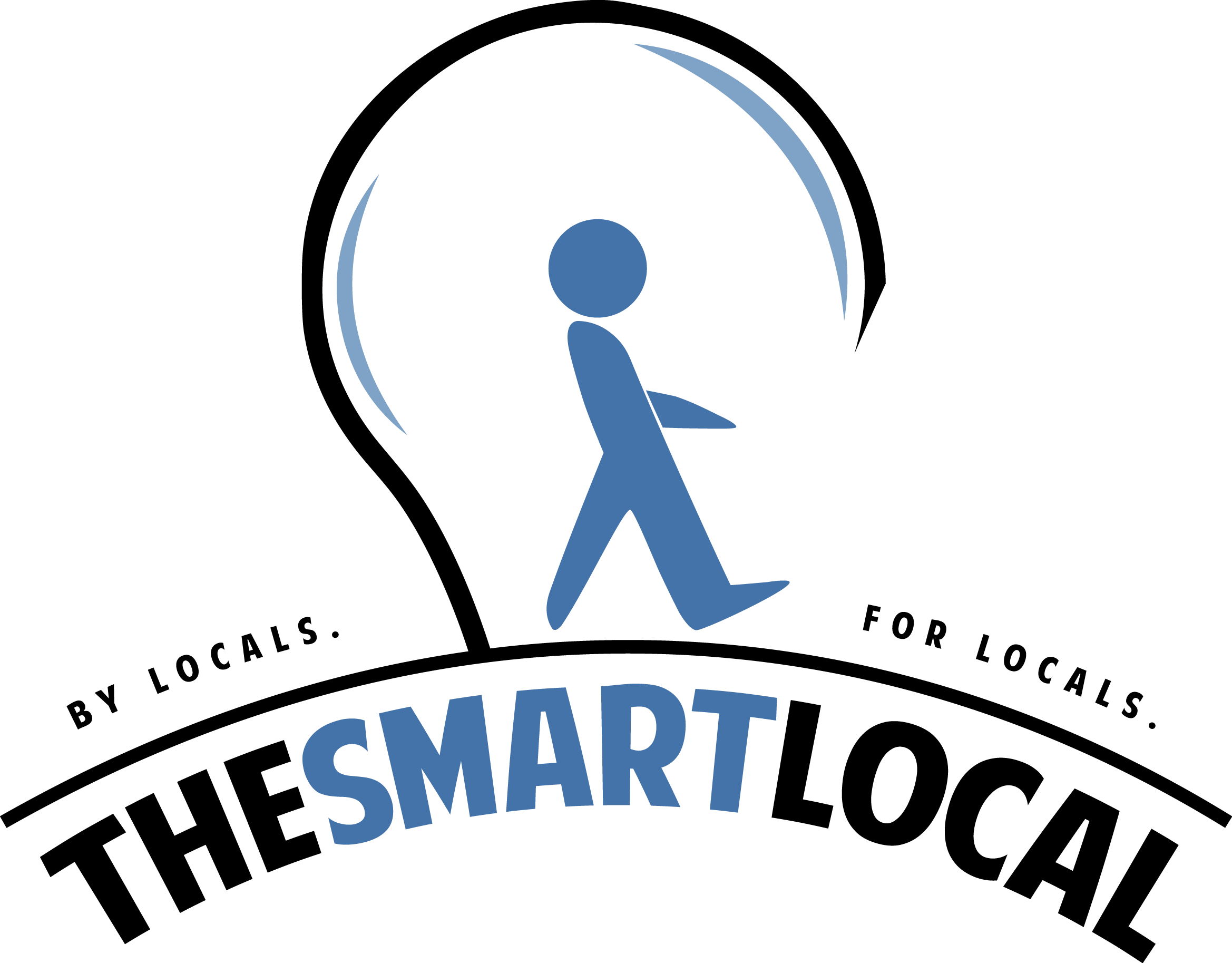 Drop us your email so you won't miss the latest news.