Lai Chi
When overseas, the thought of Chinese cuisine is usually associated with the likes of Panda Express or food courts serving up Chow Mein and bright orange nuggets of chicken, piled up high and hovering over large cafeteria-style stainless steel bench steamers. But enough is enough and its time to stop compromising your Chinese food experiences and get some real good, authentic Chinese food in you.
Finding good Chinese Food in Melbourne is like searching for hidden treasure. It'll take some time to find, a few hit and misses along the way but once you locate the hot spots, the food is definitely worth more than a silly ol' chest of gold.
1. Supper Inn
The dodgier the better. Source
Now, at a first glance, the retro illuminated sign at the end of a narrow laneway, followed by an old staircase leading up to the establishment may not seem promising and your first instinct may be to think that we lied to you. However, the antiquated aesthetic gives off a traditional old-school vibe that translates into the food so whatever is lacking in the exterior is definitely made up in terms of flavor.
Supper Inn serves up good, hearty Chinese comfort food such as warm bowls of congee that comes paired with fresh you tiao (Chinese doughnuts) and favourites like whole steamed fish and roast duck, perfect for sharing and definitely brings back memories of sitting around the table with family.
Going along with the 'old school' theme, most of their menu is written on paper and stuck on the walls…and is mostly in traditional writing. So, try speaking to the waiters and ask for their specials or recommendations before deciding on anything.
From experience, must-haves would definitely be a bowl of their congee, which comes in 10 different varieties, the simplest being the steamed chicken to the most decadent, and recommended – Salted Duck Egg Congee. Another winner is the XO Pi-Pi's (clams), wok fried with shells glistening from the spicy sauce, a serve of that paired with a steamy bowl of rice is always satisfying.
Opening Hours: Daily 5.30pm to 2.30am
Address: 15 Celestial Avenue, CBD, Melbourne, VIC
2. Rose Garden
Almost as if you're walking down the streets of Hong Kong, rows of roast chicken, sticky char siew (BBQ pork) and crispy roast duck hang from metal rungs right next to the window, the fragrant smells wafting out the door, calling out to you to come in for the 'OG' of Chinese meals.
Aside from serving classic Chinese BBQ, the establishment serves up all different kinds of proteins cooked to your preference – Sichuan, curry or stir-fried. However, many come with one idea in mind, and at the top of the first page of the menu, it's the selection of roasts, all served up on a bed of steaming hot rice drowned in a sweet, dark umami soy gravy.
If you're going for the roasts, definitely opt for a mix of three and have the classic combination of Siew Yoke (Crispy Pork Belly), Char Siew (Sticky BBQ Pork) and the Roast Duck! ($11.50) or you could also choose to have a larger portion of just one option ($9.50).
Hanging alongside the classic roasts, are the proteins that have been prepared 'Hainanese' style. So, if you're looking for a less decadent option (but still full of punchy traditional flavor), go for the juicy steamed Soy Sauce Chicken ($9.00).
Opening Hours: Daily 11am to 9pm | Closed on Sun
Address: 435 Elizabeth Street, CBD, Melbourne, VIC
3. Flower Drum
If you're just looking for a casual meal or in the midst of saving up some cash, we wouldn't recommend Flower Drum. But in saying that, the steep prices make Flower Drum the perfect option for a special gathering and you can rest assured that the dishes served are of your money's worth.
Indulge in dishes such as the Mud Crab Xiao Long Bao, Scallop Siew Mai, a rich Hor Fun (stir-fried rice noodles) with slices of Black Angus beef or treat yourself to a large selection of fresh seafood, from brought straight to your table for your inspection before being prepared to your liking (sautéed in Foie Gras, anyone?).
Opening Hours: Mon to Sat 12pm to 3pm & 6pm to 11pm | Sun 6pm to 11pm
Address: 17 Market Lane, CBD, Melbourne, VIC
4. Shark Fin Inn
First off, what you need to know about Shark Fin is that there are actually two establishments within close vicinity of each other. The one on the main street of Chinatown is called Shark Fin House and is almost always packed to the rafters with customers but we recommend that you try Shark Fin Inn, not only so that you can grab a table with more ease but also because this is the original of the Shark Fin franchise and the tradition can certainly be tasted in the food.
Dim Sum is a definite on the must-try list, with an abundant selection and the showstoppers being the Sharks Fin and Prawn dumplings, BBQ Pork encased in the flakiest pastry and the to-die-for Siew Mai (Pork and Prawn dumplings). That aside, it's the main sharing dishes where you'll really experience some great traditional Chinese food.
Take your taste buds on a journey, starting with a fancy Peking Duck platter, fully equip with thin mandarin pancakes, house made sauce, shallots, cucumber and of course, a whole duck, de-boned and sliced for your consumption ($48), then venture Mongolia with their sizzling sliced lamb prepared in a Mongolian hot plate ($23) and maybe even step foot in Shanghai with a serve of Crystal Prawns, translucent yet firm and glistening in an addictive sauce ($27).
Opening Hours: Mon to Sat 11.30am to 3.00pm & 5.30pm to 1.30am | Sun 11.00am to 3.00pm & 5.30pm to 1.30am
Address: 50 Little Bourke Street, CBD, Melbourne, VIC
5. Nam Loong
Nam Loong serves up all the classics and is another great spot for Chinese food. So, what makes it stand out on this list you ask? Well, it's none other than their drool-worthy Lobster Ee Fu Noodles.
The seafood is superbly fresh and is also brought to you at the table for that added emphasis. Because of the different weight of each specimen, you might have to be prepared to fork out a little bit of dosh, but we promise that it will be worth every single penny.
The dish comes served with none other than your convenience in mind with the lobster portioned out into manageable pieces atop of springy braised noodles in this killer starchy, garlicky, dark gravy.
If you're not too much into seafood however, as aforementioned, there are plenty of other lovely dishes to choose from so Lobster Noodles aside, Nam Loong remains a great member on our Chinese food must try list.
Opening Hours: Sun to Thur 11am to 11pm | Fri & Sat 11am to 12am
Address: 171 Russell Street, CBD, Melbourne, VIC
6. M Yong Tofu
Leaning towards a more 'Malaysian-Chinese' style of cooking, you'll find some solid meals here that will have you dazed with flashbacks of everyone sitting around the table, spinning the lazy susan with mouth-watering dishes flying past.
Here, you'll find unique dishes like the Yam Ring Chicken ($24) – a childhood favourite of smooth, deep-fried yam that's shaped like a birds nest, housing a medley of veggies and chicken, Bak Kut Teh ($25) – perfect for winter nights and served with a side of You Tiao (chinese donut), Crispy Oat King Prawns ($24) – golden, unbelievably crunchy and everyone holla' NESTUM!
The menu is extensive, incredibly difficult to choose from and as such, the restaurant is notorious for being packed with customers (especially during dinner time). So, do try to make a booking or visit before or after peak hours for a nice, relaxed and delicious meal.
Opening Hours: Daily 11am to 10pm
Address: 314 Racecourse Road, Flemington, Melbourne
7. Pacific Seafood & BBQ House
Similar to Rose Garden, Pacific provides quality Chinese roasts but alongside is a menu filled with a variety of seafood dishes too.
The eatery stands out amongst the rest for it's interesting variety of proteins they offer. Amongst the usual suspects of pork, chicken, duck and fish, patrons are also able to order a serve of…crocodile meat. It comes prepared either as a light Ginger and Spring Onion stir-fry ($26) or tossed in a X.O Sauce ($26), both delicious options and a definite must-try if you're adventurous!
On more 'normal' frequencies, don't pass up the Clams in X.O sauce ($13.90), Steamed Mince Pork with Salted Fish ($20), Deep Fried Pork Ribs in Salted Egg Yolk ($22) and of course, the variety of available roasts, from Pork Belly, Barbequed Pork, Roast Chicken and Duck.
Opening Hours: 11am to 10.30pm
Address: 210 Toorak Road, South Yarra & Toorak, Melbourne
8. China Spice
If you love spicy, this is the place for you.
A budget/student friendly joint, China Spice serves up really good Sichuan food available for eat-in or takeaway all the way till the wee hours of the night.
From dumplings and rice dishes to bubbling hot pots, the menu at China Spice is extensive (and spicy). Breaking the list down, must-haves from the 'smaller' options include the Pan Fried/Poached Pork Dumplings ($9.80) or the Pork Dumplings in Sichuan Spicy Soup ($9.80). Off the noodle/rice category, one should dive into a bowl of Spicy Noodle Soup with Pork Ribs ($9.80), the MaPo Tofu Fried Rice ($9.80) or Pickled Veg & Beef Fried Rice ($10.80).
If you're bringing a few friends for dinner, definitely try the hot pot which actually comes served in a large gold 'cauldron'. There are many varieties to choose from, some even served to your table with a whole fish in it!
Opening Hours: Mon to Sat 11.30am to 10.30pm | Sun 11.30am to 10pm
Address: 2 Sutherland Street, CBD, Melbourne, VIC
9. Dainty Sichuan
Dishing out some quality Sichuan meals and with several locations across Melbourne, you'll be able to get some class Chinese food without too much hassle.
With little chili icons denoted next to almost all the meal options, you'll certainly be getting some really punchy flavours so don't think one minute that 'Dainty' dampens the famous Sichuan spice.
Out of the 5 outlets, one is a noodle bar and is located inside the Emporium Shopping Centre (CBD). Popular eats at that particular joint is the Spicy Stewed Beef Noodle Soup ($12.90), Stewed Pork Belly ($13.90) which comes served 'ramen'-style with a soft boiled egg and the Chongqing Spicy Noodle ($10.80).
All the other establishments feature dishes which can be shared and of course, paired with a bowl of rice!
Dishes of interest are the; Bang Bang Chicken ($19.80) – juicy free ranged chicken dressed in a spicy, tangy, chili and Sichuan pepper sauce, Spicy Beef Heart and Tongue ($17.80), Black Fungus with Wild Pickled Chili ($13.80), Cold Noodles with Chili Oil and Sichuan Pepper rippled through ($7.80) and the Tofu with rich, creamy Century Eggs ($10.80).
For more information on outlets and opening hours, click here.
10. Lee Ho Fook
Typically 'Melbourne' and hidden down a laneway hides a very stylish and modern restaurant serving up really good, classic Chinese food with a slight twist.
Being slightly 'modern', the style at Lee Ho Fook takes on a Tapas approach with three different menu categories – Small, Medium and Large dishes for your sharing ease. The form of cuisine here takes on Shanghainese and Cantonese tones, so you can expect hits of vinegar, tangy pickles and delicate preparation.
Start off your meal with Warm Scallop Silken Tofu, dressed in Soy Butter ($7), let delicate pieces of White Cut Chicken ($18) or Pork Belly drowned in Chili Oil ($19) melt in your mouth with each bite, followed by some Crisp Eggplant ($20) over a bed of hot white rice or maybe just go all out and treat yourself to Stir Fried King Prawns, tossed in Cantonese Garlic Butter and Prawn Floss ($36).
There are plenty of surprises on the menu so grab a bunch of other foodie friends and have a banquet!
Opening Hours: Daily 6pm to 11pm | Closed on Sun & Mon
Address: 11-15 Duckboard Place, CBD, Melbourne, VIC
Oriental Loving
It's time to move on from those orange chicken and greasy chow mein days and find the inner, banquet worthy Emperor/Empress within you.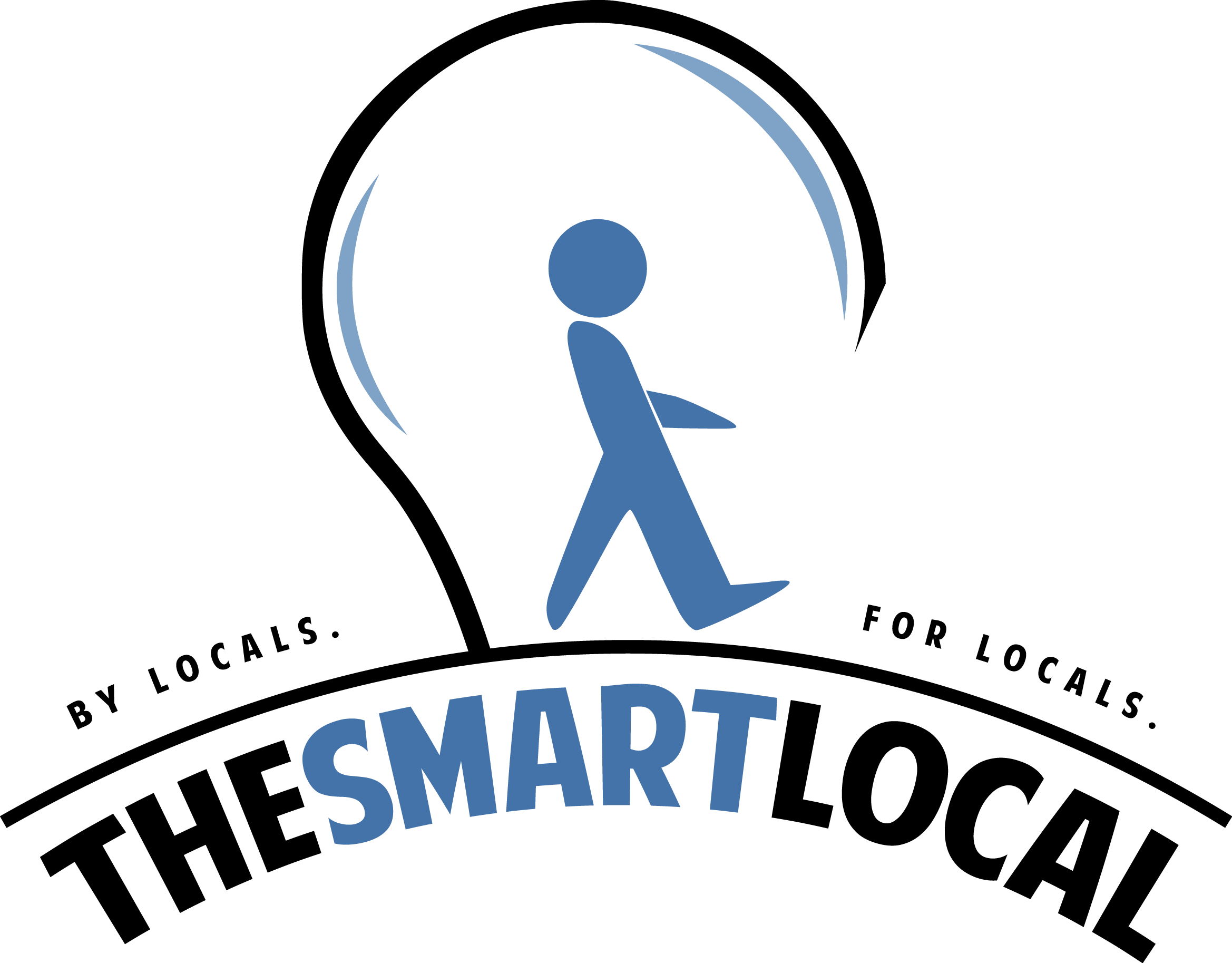 Drop us your email so you won't miss the latest news.