Chiang Mai cafes & restaurants
---
An early morning trek to the famous Doi Thep mountain; A long day of shopping at the Warorot Market; A scenic ride down the Mae Ping River. You've conquered Chiang Mai. Now, you shall eat. 
But after sitting on a 3-hour flight to get here, you want a feast for not only your stomach but also your eyes. That's why we've curated a list of 10 stunning restaurants and cafes in Chiang Mai for you to dine and pose at.
---
1. Versailles de Flore – European-style castle
---
Tucked away in Muang District, Versailles de Flore is a relaxed and sophisticated haunt that's inspired by none other than the Palace of Versailles in France.
Image credit: @djazz89 via Instagram
From the gold-plated statues that line the space to the twisting vines and flowers alongside white stone walls, the cafe calls to mind an 18th-century Renaissance castle. To further boost those old-school European vibes, there's a full menu of Western dishes like English breakfast and pasta.
Image credit: @tamma.dii via Instagram
That said, the Thai garlic rice and river prawn rolls also seem to be a hit among visitors.
Address: 225 Sri Poom Road, Tambon Si Phum, Mueang Chiang Mai District, Chiang Mai 50200, Thailand
Opening hours: Thu-Tue 8am-5pm (Closed on Wednesdays)
Contact: +66 84 362 4991
---
2. Ai Nara Cafe – Japanese countryside-themed cafe
---
​​You'd think you were in the countryside of Japan if you ever stepped foot in Ai Nara Cafe.
Image credit: Nadhakorn Dejacharoenwong via Facebook
Set on a sprawling green field near Mae Rim, this cosy cafe has plenty of neutral hues and light wooden carpentry. Whether you choose to sit on high stools, benches, or circular tables, you'll get a pretty good view of the surrounding mountains. 
Image credit: Ittachai Chakpitak via Facebook
Pair that perfect backdrop with a coffee or smoothie (from ฿70, ~S$2.71) and slice of cake (from ฿85, ~S$3.29), all while petting cute cats lazing in the vicinity.
Address: Pong Yaeng, Mae Rim District, Chiang Mai 50180, Thailand
Opening hours: 9am-6pm, Daily
Contact: +66 6 3639 2551
---
3. PLUTO – Space-themed cafe
---
PLUTO can boast being one of the few space-themed cafes in Chiang Mai, which immediately sets it apart from the pack.
Image credit: @acksam via Instagram 
From the outside, its matte black circular structure looks like a space station that's taken straight from a Stars Wars movie set. Once you enter the cafe, you'll be swept off your feet by the sleek and modern interior. Some noteworthy elements inside include a larger-than-life model of Pluto, a long marble bar, elegant light fixtures, and suede seatings. 
Image credit: @tonnwann via Instagram
The cafe is known for its baked pastries and desserts such as the Crispy Caramel Toast (฿120, ~S$4.65) but if you're in the mood for proper food, it doesn't hurt to try the Double Crispy Skin Salmon (฿340, ~S$13.16). Apparently, it's good.
Address: Mu Ban Lanna Villa Alley, San Phi Suea, Mueang Chiang Mai District, Chiang Mai, Thailand 50300
Opening hours: 9am-10pm, Daily
Contact: +66 9 9010 4469
---
4. Atlantis Valley – Wooden lodge in the forest
---
A wooden lodge draped in twinkly lights in the forest screams romance.
Image credit: @coffeestory_th via Instagram
Hidden behind the thick ferns of Mae Lai Village forest, Atlantis Valley Chiang Mai gives guests a bit of everything: coffee, afternoon tea, Western dishes, Thai food, and even shabu-shabu hotpot. That way, you don't have to make multiple stops for mains and desserts.
Image credit: @wanderwonderrr via Instagram
Grab a table indoors for warm and cosy vibes or park yourself at one of the benches outside by the stream for some fresh air. If you're looking for a spot to hold hands across tables and whisper sweet nothing to your SO for hours, this is it. 
Afternoon tea sets start from ฿999 (~S$38.67).
Image credit: @atlantis_valley via Instagram
Address: 64, Moo. 2, Baan Mae Lai HuayKaew, Mae On District, Chiang Mai, Thailand 50130
Opening Hours: 8am-5pm, Daily
Contact: +66 9 8746 4456
---
5. Take A Walk – Winnie The Pooh's cottage in the woods
---
Take A Walk cafe in Chiang Mai had us at this wooden cottage that resembles Winnie The Pooh's home.
Image credit: Take A Walk via Facebook
This place is pretty much created for your IG feed. There's the fairytale facade of the cafe, a stone bridge, a hanging rope bridge over a creek, and a giant treehouse. If you have kids in tow, feel free to let them roam around the play area that's filled with obstacle courses, climbing structures, and rocking horses.
Image credit: Take A Walk via Facebook
The desserts and drinks here have also been rated to be an equally strong match for the atmosphere. If you're game, try a few creative beverages like the chocolate dinosaur milkshake or longan fresh milk smoothie. Or, play it safe and stick to the foolproof thai tea with sweet grass jelly.
Address: 98 Baan Pongsamaki, Pa Miang, Doi Saket District, Chiang Mai, Thailand 50220
Opening hours: 9am-5pm, Daily
Contact: +66 6 5461 0048
---
6. Transit Number 8 – Inspired by Japanese train stations
---
Transit Number 8 brings Japanese train station vibes to Chiang Mai.
Image credit: @transitnumber8 via Instagram
Decorated in true Japanese fashion, the cafe has clean white walls, wooden features, and grey accents. The space is bedecked with Japanese signage, a boarding zone with yellow chairs, and a ticketing counter where you can get a voucher to pay for food and drinks. 
Image credit: @transitnumber8 via Instagram
 Transit Number 8 serves all the standards like latte and cappuccino, as well as creative concoctions like orange coffee and cold brew with mango. The cafe is pretty popular on the weekends and during the holiday season, so make sure you plan ahead and show up early.
Address: 56/19 Soi Muban Khumkhon Phing 2, Chiang Mai, Thailand 50200
Opening hours: Mon-Fri 8am-6pm | Sat-Sun 8am-7pm
Contact: +66 62 592 4259 
---
7. The Ironwood – Hidden cafe in a garden with cottages
---
​This laid-back spot called The Ironwood feels more like hanging out in an English garden than in the forest of Mae Rim.
Once you venture through the rustic dining room that oozes French cottage feels, the back of the restaurant opens up to a peaceful backyard. Giant trees and vines overhead create an airy feel while sheltering you from the sun, and the greenhouse filled with mini cacti and potted plants adds to the garden vibes. 
The restaurant serves up a selection of Thai fusion dishes like stir-fry spaghetti and shrimp paste fried rice along with seasonal drinks like lychee rose and lavender lemonade. 
Address: 592/1, Mae Rim-Samoeng Road, Mae Raem, Mae Rim, Thailand 50180
Opening Hours: 9am-5pm, Daily
Contact: +66 081 858 3555
---
8. Magokoro Teahouse – Japanese cafe in bamboo garden
---
Everything about Magokoro Teahouse is picture-perfect.
Image credit: @magokoro_teahouse via Instagram
 From the classic Japanese tea garden with bamboo trees and the koi pond to the airy thatched-roof tea room and the matcha menu they specialise in, Magokoro Teahouse is as close to a traditional Japanese cafe as you can get.
Image credit: @magokoro_teahouse via Instagram
Coffee is available but the herd seems to come here for its ceremonial tea set, matcha drinks, soft serve, and cakes. This cafe is great for meeting up with friends, but if you're flying solo with just a book or a laptop, kick off your shoes and sit on a comfy cushion overlooking the garden for utmost zen.
Address: 191, 1 Sridonchai Road, Chang Khlan Sub-district, Mueang Chiang Mai District, Chiang Mai, Thailand 50100
Opening hours: 10am-6pm, Daily
Contact: +66 62 152 8538
---
9. Chom Cafe & Restaurant – With a lagoon & waterfall
---
Tourists flock to Chom Cafe & Restaurant for its menu of authentic Thai food, but the secret garden out back is the reason to visit all on its own.
Image credit: @n__wojciechowska via Instagram
You've got a dreamy waterfall, koi pond, and misty lagoon absorbing shards of light cutting through lush greenery. Now, all you need is a reservation so you can get some golden snaps.
Image credit: @madam_jw via Instagram
Don't forget to try the food that's rated highly by discerning foodies. Some highlights include the tom yum soup, pad thai, steamed sea bass, and mango sticky rice. 
Address: 2/13 Moo 2 Somphot Chiang Mai 700 Pi Road, Mae Hia, Chiang Mai, Thailand  50100
Opening hours: 11am-10pm, Daily
Contact: +66 6 5438 8188
---
10. The Giant Chiang Mai – Treehouse cafe in the jungle
---
Before you sink your teeth into juicy grilled meat and wood-fired pizzas, you'll have that "is it real?" moment as you marvel at the views from The Giant Chiang Mai where you sit.
Perched atop an enormous Bodhi tree, the restaurant offers breathtaking views of rolling hills, trebles of mountains, and endless blue sky. Take it all in while munching on mains and desserts. We hear the rainbow crepe cake is a must-try.
Getting to the cafe takes roughly an hour and requires some solid driving skills on steep and bumpy terrain. But, as soon as you arrive, it'll be worth it.
Address: Baan Pok Village, Huai Kaew subdistrict, Mae On, Chiang Mai, Thailand 50100
Opening hours: Tue-Sun 8.30am-5pm (Closed on Mondays)
Contact: +66 86 776 2946
---
Restaurant & cafe hop around Chiang Mai
---
Being a great cafe isn't just about the quality of the food. Sometimes, it's also about the views that are worthy of your attention. That's why we've gone ahead and compiled this list of stunning cafes and restaurants in Chiang Mai for you.
In the process of doing that, we also stumbled upon pretty good deals so you can get there without going broke. When you book your flights on AirAsia between 1st-7th May 2023, you'll only need to spend as little as $99 for roundtrip flights to Chiang Mai. Just make sure your trip is between 8th May-31st October 2023. 
Island hopping in Kota Kinabalu.
Image credit: @evilwithano via Instagram
That said, you might have other travel plans in mind. Perhaps it's hitting the beaches in Kota Kinabalu, touring the temples in Ipoh, trekking mountains in Bali, or even seeing the Taj Mahal in India. Whatever it is, AirAsia will have you covered with a whole lot of deals.
Even if Instagram makes it seem like you have to be a billionaire to jet around the world in style, you don't. There are plenty of ways to travel on a budget. One of which is to book your flights with AirAsia. So, go on and treat yourself to a vacation. Just make sure you take a leaf out of our trusty guide to cafes and restaurants in Chiang Mai when you hit the road.
---
This post was brought to you by AirAsia.
Cover image adapted from: @n__wojciechowska, @acksam via Instagram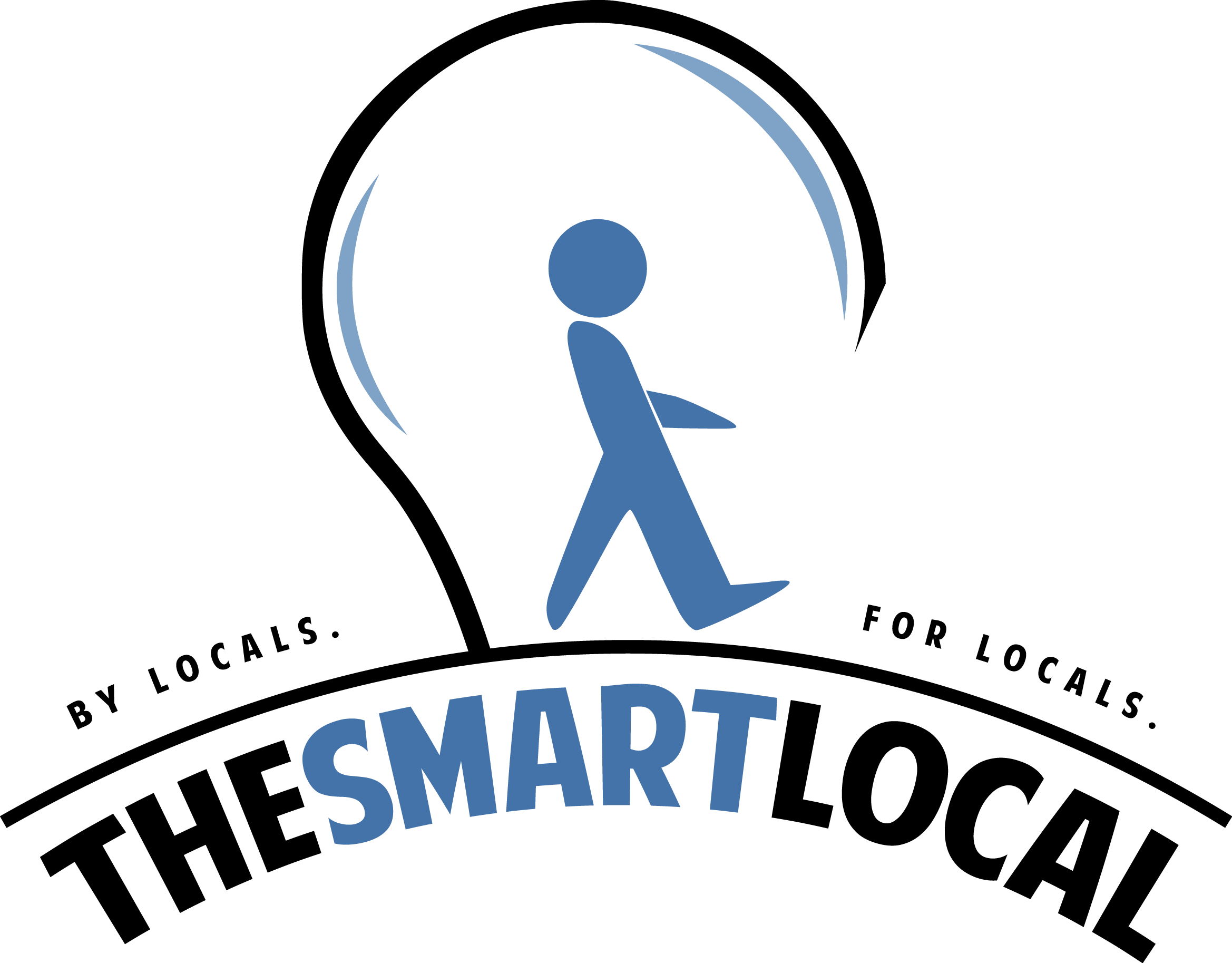 Drop us your email so you won't miss the latest news.