8 Cheapest Sushi Places in Singapore
Ah, sushi! The one delicacy I can eat endlessly without feeling like I'm a deep breath away from an Aliens-like "chest bursting" experience. Of course, sushi isn't exactly the cheapest fare to be enamored with, especially if you're NOT a monocle wearing, Lamborghini driving, non-public transportation taking individual who won't eat sushi unless it's prepared by a Japanese "celebrity" chef.
But if you're a common mortal like me, who has a "budget" and appreciates the concept of "value for money," you'll probably appreciate this list of cheap AND good places to get sushi a whole lot more.
Here are some of my favorite sushi hangouts that not only offer some great sushi at a price that won't leave you bankrupt.
1. Standing Sushi Bar
Source: Standing Sushi Bar
Despite its name, Standing Sushi Bar has plenty of seats to sit at in its 8 Queen Street location (so don't let the name scare you!).
The sushi itself is fantastic, as there's a wide variety of maki, nigiri, and sashimi to choose from (the salmon is especially delicious!). And if you want to mix things up, with a hand roll, chicken karaage, or some shrimp temura, you can do that too!
But what really makes this place stand out from the rest are its incredible daily promotions! I won't get into them here, but you'll find a link to them below (*hint* if you love sashimi and sake, you'll definitely want to see the promotions for yourself!).
A final word on Standing Sushi Bar – it tends to get a bit crowded, so if you don't want to get disappointed by missing out on a great sushi experience, book a reservation at least a couple of days prior!
Location: 8 Queen Street, #01-03, Singapore Art Museum
Contact: 6333-1335
Hours: Daily from 12:00pm-2:30pm (lunch) & 6:00pm-10:00pm
Damage $$$: $20-$30
Promotion: Standing Sushi Bar has some pretty great promotions going on from Monday-Thursday ($3 salmon sashimi, $2 sake, 50% off hand rolls, etc.). You can check out the full list of promotions here. Oh, and they also have a 15% off promotion when you pay with your Standard Chartered Credit Card.
2. Itacho Sushi
Itacho Sushi is a name on this list most of you will recognize by its regular long queues. So what attracts everyone? It's quite simple really – reasonable prices for fresh, quality sushi.
Like most people, I'm no sushi snob/connoisseur, but I know good sushi when I taste it, and Itacho is one of my favorite sushi places because it's consistently good.
As for variety, Itacho has got plenty of that, with sushi ranging from $.40 "limited" deals on salmon with soy sauce sushi to $7.20+ per piece for something more exotic like "foie gras" sushi. Itacho's bento-style combination plates and Udon are quite tasty and affordable as well.
Location: 68 Orchard Road, #02-35, Plaza Singapura (they also have outlets at ION Orchard, JCube, Changi Airport and Bugis Junction)
Contact: 6337-8922
Hours: Sunday-Thursday 11:00am-10:00pm & Friday-Saturday 11:00am-11:00pm
Damage $$$: $20-$35
Promotion: The JCube outlet has Happy Hour promotions between 2:30-5:30pm and after 9pm which offers selected sushi at $0.80 a piece. You can literally stuff yourself without worrying about the bill!
3. Sushi Tei
In terms of the variety of sushi offered, Sushi Tei isn't too different from Itacho in that regard – there's sashimi, nigiri, sushi rolls, tempura shrimp, ramen, udon, and many other Japanese favorites. But it's also a little pricier than Itacho, especially for sashimi (everyone's favorite right?).
But in terms of taste, I find Sushi Tei to be just a tad better than Itacho. In fact, the salmon sashimi at Sushi Tei was some of the best I've ever had. While more expensive, Sushi Tei definitely fits into the "value for money" category
Location: 290 Orchard Road, #05-04/05, Paragon
Contact: 6235-1771
Hours: Daily 10:30am-10:00pm
Damage $$$: $25-$40
Promotion: Sushi Tei offers mostly promotions on certain delicacies, which you can find here. Nothing as fantastic as Standing Sushi Bar though.
4. Genki Sushi
Genki Sushi really is a gem when it comes to tasty and affordable sushi. Chances are you've probably passed it a few times during your excursions to Orchard Central, but this place is worth your time if you're in the mood for sushi.
Unlike the other places on the list than have a more "traditional" way ordering sushi, Genki just lets you order what you want from an iPad at your table, and within minutes your sushi is delivered to your table via a cute little "race car," well, you'll see what I mean.
The fare at Genki Sushi is quite fresh and tasty. And of course, like the other places on this list, there's more than enough variety to choose from, and at reasonable prices.
Of course, if you want to load up on salmon belly sushi, it'll hurt your wallet a little. But if you take a moderate approach to your selection, it's entirely possible to get stuffed on less than $20.
Location: 181 Orchard Road, #03-32, Orchard Central
Contact: 6238-0900
Hours: Daily 11:30am-10:00pm
Damage $$$: $20-$25
Promotion: N/A
5. Nihon Mura
Nihon Mura is much like Sakae Sushi in its concept. It's got the classic conveyor belt that slides sushi goodness past every table. You can also request made-to-order sushi via iPad as well, following Genki and Sakae in that respect.
But what I LOVE about this place is the price. $1.50 for EVERY PLATE! Granted, Nihon Mura isn't going to beat out any of the places on this list when it comes to taste; it sure as hell beats all of them when it comes to value (and yeah, the sushi is not that bad either).
And for salmon sashimi at $1.50, you really can afford to eat that and nothing else for about $15.00 if that's what you really want to do. While not exactly sushi, you should definitely try the fried salmon skin, it's definitely worth the wait!
Location: 2 Handy Road, The Cathay #B1-04, Singapore 229233
Contact: 6737-2650
Hours: Sunday-Thursday 11:30am-10:00pm & Friday-Saturday 11:30am-1:30am
Damage $$$: $15-$20
Promotion: None at the moment, but you can always check here periodically to see what promotions are going on.
(The 3 places below were added to the original article by our food journalist Nicole-Marie)
6. The Sushi Bar
Source: The Sushi Bar
The people behind The Sushi Bar really love their mentaiko, thankfully, so do I! If you're a mentaiko lover yourself, then try their highly raved about salmon or soft shell crab aburi rolls and their thinly sliced scallops with mentaiko sauce.
Another crowd favourite is their Chirashi Don. Packed with Salmon, Tuna, Hamachi, Scallops and Swordfish, their Chirashi is amazing value as their sashimi pieces are always super thick and fresh.
As with most of the places on this list, you can expect to queue for 1 hour before getting your food during the lunch and dinner rush. However, I was once fortunate enough to get a seat immediately when I paid them a visit around 2.30pm.
Location: 14 Scotts Road ,Far East Plaza #04-28, Singapore 228213
Contact: 9653 6464
Hours: Mon – Fri: 12:30 pm – 3:00 pm, 5:30 pm – 9:00 pm | Sat: 12:30 pm – 9:00 pm
Damage $$$: $20-$30
7. Koh Grill and Sushi Bar
As of this article's date, there are 3,700 pictures of the famous Shiok Maki tagged on Instagram. I am convinced that Koh Bar and Grill is the pilgrimage that all #sgfoodies of Instagram have to make. This legendary maki is made from unagi and avocado topped with aburi salmon and drenched in cheesey mayo sauce.
They also offer a variety of different makis that are unique only to Koh Bar and Grill such as their pei tan maki made which is covered in a super sinful century egg sauce. Aside from Sushi they do offer same pretty affordable bentos sets as well if you're feeling especially hungry while you're there.
The service when I visited was exceptionally slow though, despite it being past lunch time. We managed to get a seat immediately but the food took close to half an hour to be served despite plates of Shiok Maki just sitting on the countertop the entire time we were there.
Location: #04-21, Wisma Atria Shopping Centre, 435 Orchard Road
Contact: 91803805
Hours: Daily: 11:30 – 22:30
Damage $$$: $20-$30
8. Sushi Express
Source: cavinteo
Yet another place for $1.50 sushi in Singapore! If you're looking for a no frills place for sushi where you can hear every conversation going on around you, Sushi Express if for you.
I normally try to shy away from conveyor belt style sushi but the never ending long queues piqued my interest and now I see why Sushi Express has so many loyal fans. Their salmon was fresh and they also offered a huge variety of sushi including Hana Maki topped with Ikura! I also really enjoyed their blueberry cheesecake, for $1.50, I honestly have no complaints.
Location: 1 Raffles Link #B1-23, Singapore 039393. Other outlets are at Westgate and 313 Somerset.
Contact: 6238 9811
Hours: Daily: 11:00 – 21:30
Damage $$: $10-$20
Best sushi promotions
Just because some of these places don't advertise their promotions doesn't mean they don't have any available.
What sushi place do you think deserves to be on (or off) this list? Share your thoughts here!
---
The post 5 Cheap and Good Places to Get Your Sushi Fix in Singapore was written by Jeff Cuellar and first appeared on the MoneySmart blog, a content partner for TheSmartLocal. This is our version of it and we helped expand it to 8 places.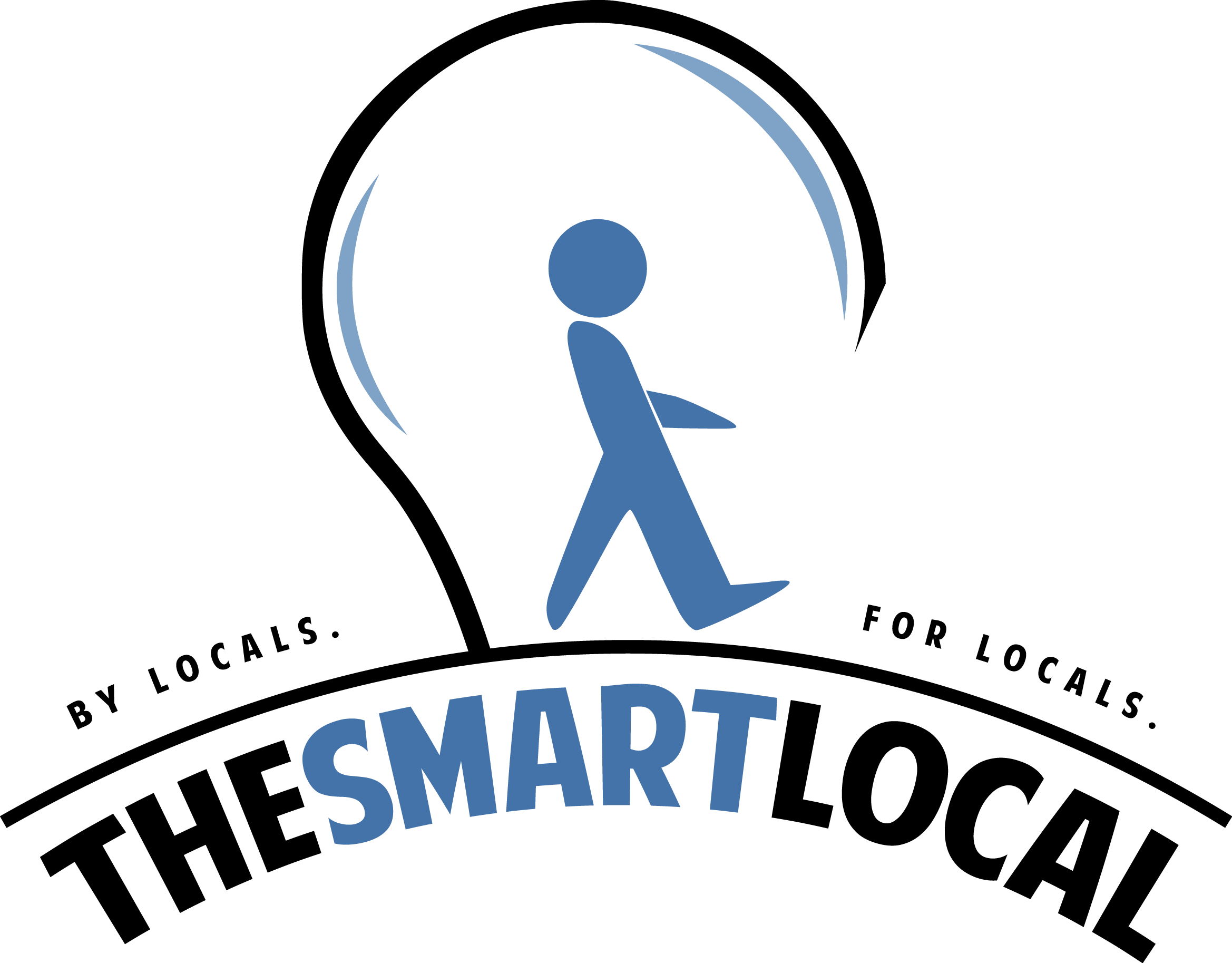 Drop us your email so you won't miss the latest news.