Capitol Singapore and CHIJMES National Day virtual event 2020
---
Our nation turning 55 this year calls for a major celebration, and Singaporeans know no better than to do so in 2 ways: food and shopping. There'll be no shortage of those with Capitol Singapore and CHIJMES first National Day virtual event, titled Onward55Singapore. 
From now to 16th August 2020, #supportlocal with an online marketplace featuring homegrown businesses. Plus, enjoy islandwide delivery from a variety of cuisines and even have a massive karaoke session to your favorite NDP songs. All these are made available online too, so you can access them faster than you can sing "We Are Singapore". 
---
Shop unique items like face masks & cocktails
---
CYC Made to Measure face masks
Image credit: CYC Made to Measure
There's no better time than now to lend our support for local businesses, and there are over 40 brands on the event's online "Outdoor Plaza" to indulge in some retail therapy, including CYC Made to Measure. Their latest reusable face mask collection has intricate prints and patterns that will come in handy if you're looking to zhng your next outdoor get-up. 
Hopscotch's The Milky Rose
Image credit: Hopscotch
If you've been thirsting for an alcohol night at home since bars now shut by 10.30PM, you're also in luck. Hopscotch has localised cocktails from $20/bottle like Milo Medley and The Milky Rose – a bandung concoction – to order in for the next stay-in party with your friends. Not only do their colours look appealing for photos, but they'll also be an unique treat for your tastebuds.
Image credit: Wok Wok
Those who always get the munchies at night can also make Wok Wok's Cereal Prawn flavour chips their new go-to snack – a refreshing change from the usual mala and salted egg yolk staples.
Elsewhere, you'll also find batik dresses from Yeo Mama Batik, sustainably-sourced art pieces from ARCH and personalised portraits that will make great gift ideas from Craft Room.
---
Order in brunch, fusion meals & artisanal desserts 
---
Image credit: The Glasshouse
Weekend brunch always sounds like a good idea… until you think of the crowds you have to deal with. Instead of waiting in line and risking safe social distancing, order in from "Arcade @ The Capitol Kempinski". The Glasshouse has your brunch fix of coffee, avocado toasts, pasta and grilled toasties. 
Can't decide on what cuisine to order for the whole fam while you tune in to the National Day Parade together at home? La Scala Ristorante and Chalerm Thai are offering $55 National Day set menus that include fare like Chilli Crab Squid Ink Linguine juxtaposed with Yellow Curry Steamed Sea Bass Fillet with Jasmine Rice – so you truly get the best of both worlds. 
The National Day set includes Pork Cutlets, Chilli Crab Squid Ink Linguine and Red Panna Cotta with Gula Melaka, Coffee Cream and Amaretto Sand from La Scala Ristorante
Image credit: Capitol Singapore
For dessert, get the National Day Surprise Set from NOW Bakery. It includes their signature Blancmange milk pudding roll, Classique cake roll, Hokkaido cupcakes and Kueh Bangkit Cookies all for $55, with a $10 voucher even thrown in for future purchases. 
Aside from these, there are also options like Japanese bento sets from TONKATSU by Ma Maison and Durian-flavoured goodies from Flor Patisserie. Whatever – and wherever – your cravings, rest assured you'll get them satiated since delivery is available islandwide. 
---
Sing NDP songs & watch free performances
---
The SingNation! event will be led by conductor-composer Darius Lim
Image credit: Voices of Singapore
National Day songs are most Singaporean's favourite part of the annual celebration, but KTVs are still closed and it's not like they have classics like Fann Wong and Tanya Chua's "Moments Of Magic" from 1999 anyway.
The next best thing will be to join fellow Singaporeans and join in on the NDP spirit by singing all the jams together over Zoom with the first-ever SingNation! online event – complete with award-winning conductor-composer Darius Lim. Even if you don't have Ariana Grande-worthy vocals, it'll be an interesting and interactive performance to flex your local pride. 
Stay tuned for the SingNation! finale – it'll be capped off with a special 'Anthem Moment' where singers from Voices of Singapore and Perennial Real Estate Holdings Limited lend their voices together for the National Anthem.
If you're too shy to sing with strangers online, you can still maximise your entertainment with free virtual performances of local tunes or watch inspirational stories of Singaporeans from Voice of Singapore Festival – Singaporean Inspirations streamed from the Capitol Theatre.
SingNation!
Date: 8th August 2020
Time: 8PM-8.45PM
Register here.
SingNation! Finale in conjunction with National Anthem Moment
Date: 9th August 2020
Time: 10.30AM
Voices of Singapore Festival – Singaporean Inspirations
Date: 15th August 2020
Time: 8PM-9.30PM
Tin Box The Live House – Performances of local songs by Tin Box's resident band
Dates: 8th and 9th August 2020
Time: 9PM-9.30PM
Royal Entertainment – 7 sets of music performances titled 'Colour Your Life'
Date: 9th August 2020
Time: 8PM-8.30PM
Date: 16th August 2020
Time:  8PM-8.30PM, 9PM-9.30PM
---
Enjoy 1-for-1 dining deals & redeem vouchers
---
Image credit: @famoustreasure
The festivities don't just end online – if you're looking to get in on the action in person, there are also 1-for-1 food deals to take advantage of. Schedule a family feast over the long weekend at Capitol Singapore's Famous Treasure restaurant, where a la carte dishes are 1-for-1, including 4 styles of crab dishes from classic chilli to crab bee hoon. 
Other similar deals to look out for include savoury Indian fare at Anglo Indian Cafe & Bar as well as 1-for-1 Hendrick's Gin ($15) at The Winery Tapas | Bar. 
Better yet – if you spend a minimum of $100 in-store at Capitol Singapore and/or CHIJMES between now till 30th August 2020, you can redeem a $5 Capitol Singapore and CHIJMES voucher* to make return shopping trips. DBS Cardmembers only need to spend $80, while online shoppers only need to spend $55 on the virtual fair for the same redemption! 
*Terms and conditions apply
---
Celebrate National Day with Capitol Singapore and CHIJMES
---
Image credit: Capitol Singapore
While there won't be an actual parade we can watch in person this August, Capitol Singapore and CHIJMES National Day virtual event, Onward55Singapore, provides an alternative that will be equally as exciting. 
There will even be a virtual game at the "CHIJMES Lawn", where you can score prizes ranging from a Glow Zone Laser Facial (worth $400) from Simply Aesthetics to Harry's dining vouchers to treat the fam with. You can also get inspired by reading about Singaporean's personal stories at the 'CHIJMES Hall' and vote for which is your favourite.
It's all happening from now till 16th August 2020, so don't miss out on this chance to get the whole family involved with a local online marketplace, virtual performances and 1-for-1 dine-in deals. After all, there's nothing like celebrating our nation's birthday than doing what we do best: eating and shopping with our loved ones.
Onward55Singapore
Date: Now- 16th August 2020
Address: Capitol Singapore, 13 Stamford Road, Singapore 178905 and CHIJMES, 30 Victoria St, Singapore 187996
---
This article was brought to you by Capitol Singapore and CHIJMES.
Cover image adapted from: Hopscotch, @famoustreasure.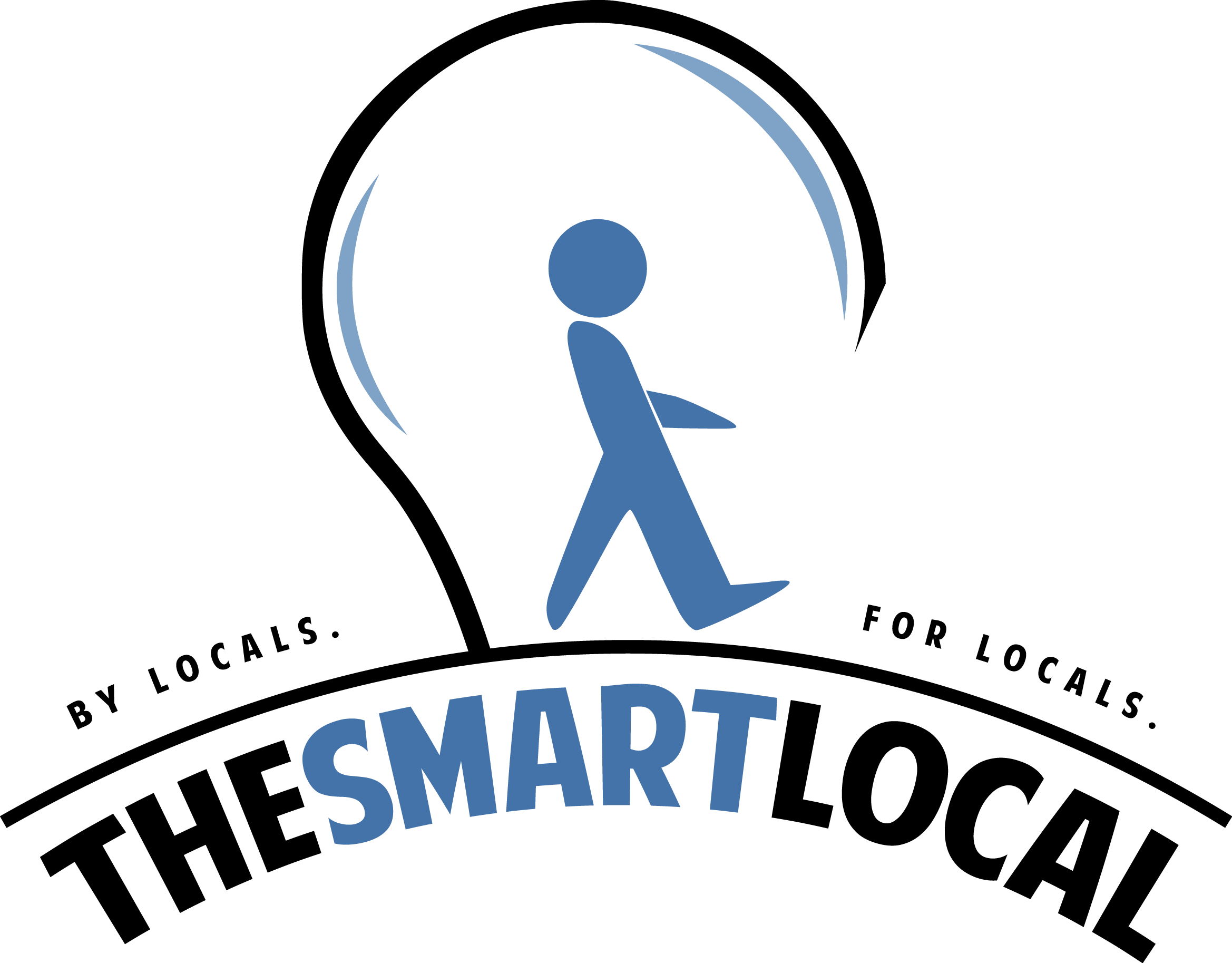 Drop us your email so you won't miss the latest news.